PRIDE is more than a celebration — It's a movement of love.
[dropcap letter="J"]une is
P
R
I
D
E
Month and it's a month that celebrates everything we love and value. Living in times where
the LGBTQ+ community
can not only express who they are on their own terms, this month acts as a reminder that love is love and our job as humans is to embrace the diversity while championing inclusion.
Inclusion extends into so many spaces from art to entertainment to tech and health and beyond.
So when Statista recently reported that people around the world streamed 584.7 billion hours of live app content in 2021, it makes it crystal clear that the demand for worthy content is ever-growing.
In December of last year, the Human Rights Campaign Foundation (HRC) released 'We Are Here: Understanding the Size of the LGBTQ+ Community,' (U.S. Census Bureau's Household Pulse Survey). Based on data from respondents, a national household probability survey of adults in the United States, at least 20 million adults in the United States could be lesbian, gay, bisexual, or transgender – nearly 8% of the total adult population, almost double prior estimates for the LGBTQ+ community's size. It also suggests that more than 1% of people in the U.S. identify as transgender, higher than any prior estimates, and the study confirms prior research showing that bisexual people represent the largest single contingent of LGBTQ+ people, at about 4% of respondents. This is a beautiful community that hasn't successfully been aptly represented in terms of streaming entertainment — until now.
With a spike in increased streaming, finding content that is specifically geared towards the LGBTQ+community is growing in popularity, but there is only one network devoted entirely to LGBTQ+ programming and that is Revry TV. For adults and youth identifying as gay, lesbian, bisexual, transgender and queer, finding programming geared towards their stories and communities is critical. According to the Williams Institute reports, there are approximately 3.2 million LGBTQ youth between the ages of eight and 18, more than half of whom (52%) are youth of color (compared to 39% of LGBTQ adults who are people of color).
LGBTQ youth are incredibly and authentically resilient and build amazing support structures for themselves, but having a network such as Revry TV available to them can mean the world to those in search of a safe space that reflects their community and their journey.
As we celebrate PRIDE and Revry TV's diverse lineup of programming from original content to partnerships, we wanted to get more insight into what they're really is all about. We caught up with Revry co-founders LaShawn McGhee (LMG) and Christopher J. Rodriguez (CJR) to learn about the programming lineup, what's ahead, and their personal reasons behind the launch of Revry TV on the whole.
[columns_row width="half"] [column]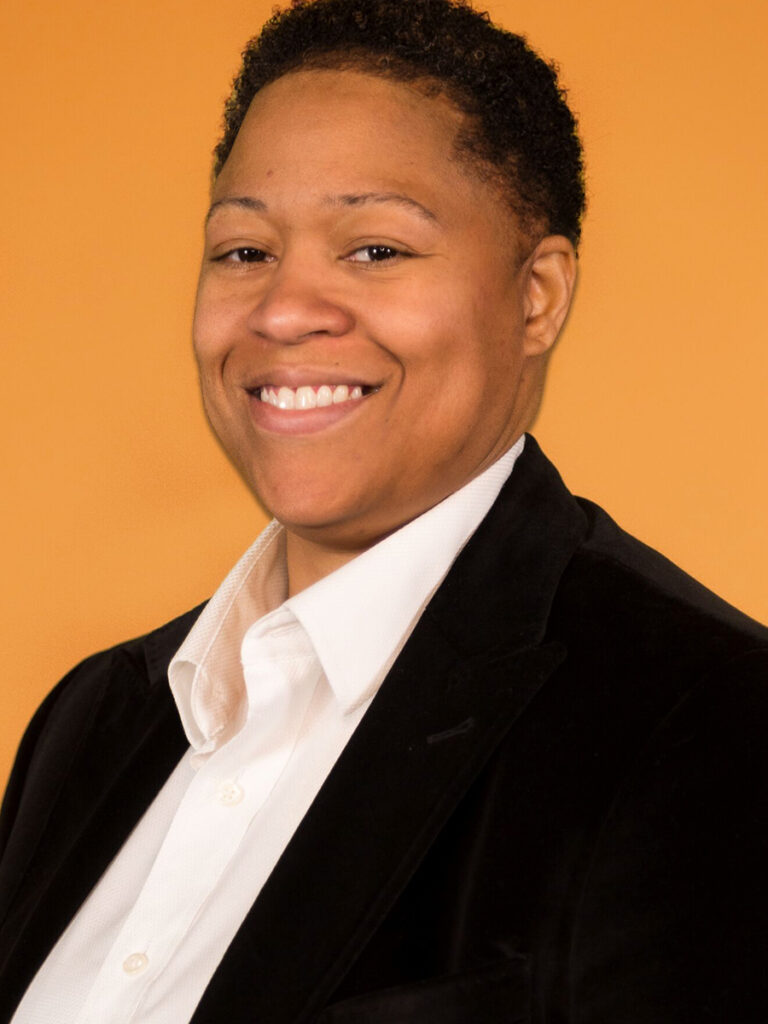 [/column] [column]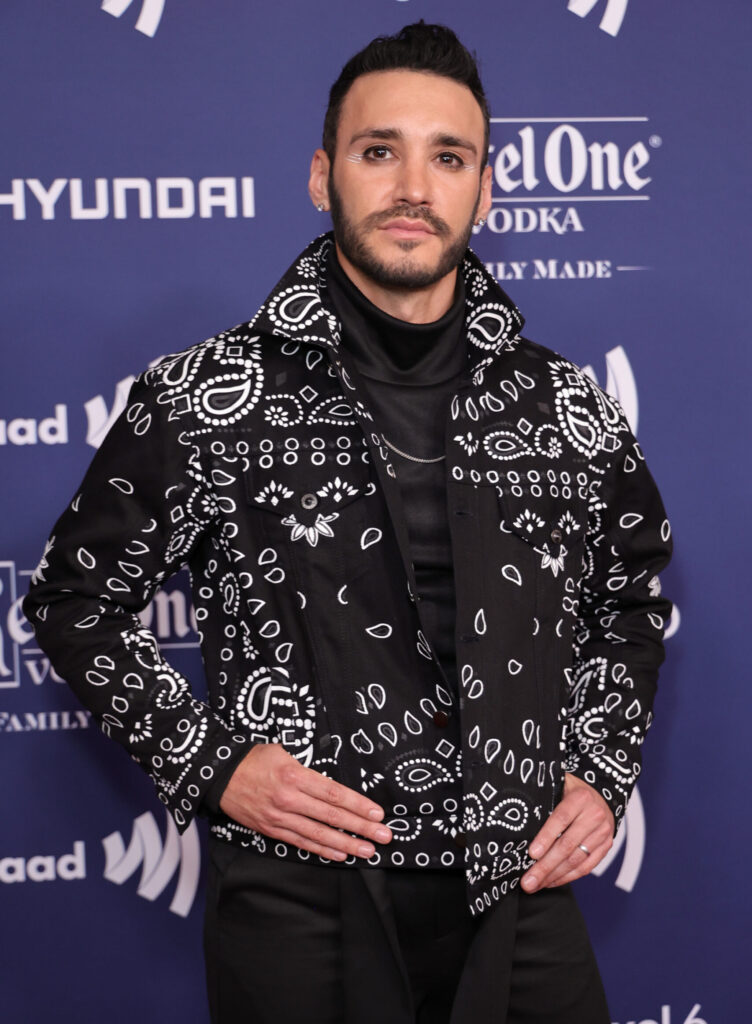 [/column] [/columns_row]
First thing's first, how did Revry TV come to be?
(LMG) Revry was created out of a need for inclusive Queer representation in video entertainment streaming apps. Over the last several years, technology has become more accessible and when Apple expanded its app stores to allow the masses an opportunity to create and launch their own applications, there was a complete lack of LGBTQ related entertainment apps.
How does the programming vary from reality to scripted in terms of variety? What was one of the more unique/innovative ideas you were presented with? 
(LMG) The beauty of unscripted is that it is a cost-efficient way of creating content and getting your story told. One of my favorite unscripted pieces that we have on Revry is "Room To Grow". It's about young queer kids and it is a testament to how much better things are when you have the support of your parents and family.
With a hugely successful streaming network, what is your big vision for its continued outreach? 
(CJR) As a streaming network that focuses on the underserved but rapidly growing LGBTQ+ communities, our big vision is to grow with our audience–and in more ways than one! In addition to growing by expanding our presence in queer households we also want to "grow" as storytellers serving this beautiful, unique community.
Many queer people are very eclectic, naturally inquisitive folks who have many diverse interests and Revry is here to provide entertainment that will really address that multifariousness and expand our communities exposure to broader (and multinational) queer culture. 
How are Revry programs selected? 
(CJR) All different types of ways. The LGBTQ filmmaker community is still relatively small by comparison and we'd spent many years fostering relationships with this talented group of creatives. Many of the content that we stream emerges directly from these relationships–in some cases we know about a project years before it's even made! In addition, we have a stellar team of Content Managers, Programmers, and our wonderful Head of Programming, Alex Albright, who has taken the job of programming film and TV on our live channels and turned it into a science! She has been instrumental in pointing us in the right direction when sourcing some of the best content with some of the most original storylines.
What is in development that you can speak about? 
(CJR) Our biggest shows in the year happen in Pride with House of Pride brought to you by McDonald's and in LGBT History Month (October) with our big award show, The QueerX Awards! We've really helped to build up October as the year's second big celebration of queer people with this award show which recognizes acheivements by LGBTQ and allied filmmakers, music artists, actors, atheletes, and even politicians. Past guests we've had on the show include: Cassandra Peterson (Elvira Mistress of the Dark), Angelica Ross, Boyen Yang, Micheala Jaé Rodriguez, Jennifer Lopez, and even President Joe Biden! The show also features amazing LGBTQ music artists such as VINCINT, Alsace Carione, Shea Diamond, ROB.B., Faultlines, and Chanel & the Circus. This year's show is definitely going to be one for the record books! Be sure to check it out when it premieres on National Coming Out Day (October 11, 2022) only on Revry! 
Do you have a devoted budget to building out the original content side of Film/TV? 
(CJR) Of course! We are also privleged to work with major Fortune 500 advertisers like Lexus and McDonald's to help bring amazing queer stories to the world (and for free)!
As a producer, what projects do you tend to gravitate towards? 
(LMG) As a producer I like unique perspectives. I like authentic stories with fully flushed out personalities and characters. I want to see and expose the world to stories they've never seen before.
What can viewers do to continue to spread the word about Revry?
(LMG) Watch, share, post, subscribe…. But, seriously, word of mouth is the best way for people to find Revry. Social post and telling your friends to watch or subscribe is how we grow.
As a member of the community in the current climate, how do you navigate the terrain of anti-LGBTQ rhetoric?
(LMG) One of the best ways to combat anti-LGBTQ rhetoric is to live unapologetically queer. Showing up every day as your authentic self is an undeniable way to let the world know you won't be silenced.
What inspires you and gives you hope about the future of the LGBTQ+ community?
(LMG) I'm optimistic for the future of the LGBTQ+ community. We have Trans-visiblity and pronouns and language for the queer diaspora. These movements didn't exist in this way when I was growing up and I know that this is just the beginning.
Growing up, were you free to be who you are? Did you have the support you needed?
(LMG) It was a completely different time when I was growing up. I did feel comfortable in my own skin, as much as you can when you're a teenager, but there were zero examples of how to live out loud. Ellen hadn't even received her toaster, so authentic living for me was more about finding ways to express my masculine identity via the girls/women's sections at JC Jenney.
For younger LGBTQ+ generations facing some of the transphobic and homophobic ignorance in this nation, what advice would you give them as a means of encouragement?
(LMG) The biggest finger that you can give to the world is to survive and thrive. Find positive outlets for your feelings. Draw, write, paint, find your tribe, look for an LGBT Center, volunteer, find someone to talk to, watch Revry…
I was recently honored by the City of West Hollywood and the LGBTQ Advisory Board with the Melissa Etheridge Award for my work at Revry. It's awarded to a woman whose community leadership has had a significant impact within and for the Lesbian community. None of this would be possible if I had given up as a teenager. People talk about doing the work and I can honestly say that when you do the work, it does get better.
As a mom, networks such as Revry are essential in providing a safe space of expression and community. Any plans to create original YA/Teen content? 
(CJR) Our programming has always had an eye to LGBTQ youth. In fact, Room to Grow, a feature doc about the real life experiences of a collection of families with queer children in the Pacifica Northwest was our first original feature film. However, we would love to continue exploring stories about queer youth's experiences both with unscripted and narrative content. 
Any PRIDE coverage you want to share? 
(CJR) Let's see: recent mentions in the New York Times, Adweek, and Entertainment Tonight were great ways to start off the season!
---
ORIGINAL PROGRAMMING

---
Since its inception, more than 155 Rainbow Key Awards have been presented. Previous honorees include activists, artists, civic leaders, educators, and many more. Contributions worthy of the Rainbow Key Award come in many forms, such as community or humanitarian action, the arts, sports, or medicine that benefits the global gay and lesbian community.
The award ceremony will take place on Wednesday, June 29, at 6:00 p.m. at the West Hollywood City Council Chambers. The event is free to attend for all and those interested can RSVP
here
.