Intuit QuickBooks is there to support Latino-Owned small business in a meaningful way
Progress occurs when we open ourselves up to the beauty of other cultures and this month the focus is on the dynamic influence of Latino and Hispanic cultures. In additional to its influence on cuisine, design, and music, according to the Small Business Association, almost one in four new businesses are Hispanic-owned. In the almost 5 million Hispanic-owned businesses in the United States, they contribute more than $800 billion to the American economy annually. They are among the most significant consumers in all of America and their spending power and market influence continues to soar.
Some notable facts are that, "Hispanic employer businesses employ about 1 million workers, with more than $100 billion in annual payroll. The number of Hispanic-owned businesses that employ at least one employee other than the owner increased by 14% between 2012 and 2017 — more than twice as fast as the national average. And in the decade preceding the pandemic, the number of Hispanic business owners increased 34% compared to an increase of just 1% among non-Hispanic business owners." That is remarkably impressive, and something we believe is worth the applause.
This month, as we tap into our Latin and Hispanic roots, we are highlighting business owners that exemplify everything that Hispanic Heritage Month represents, and it seems massive companies like Intuit QuickBooks are doing the same. In an effort to extend their reach to Latino-owned small businesses, Intuit made a commitment to launch a campaign that will help power Latino-owned small business since one of the biggest roadblocks these businesses face is access to private funding.
Among the businesses they are working alongside are these incredibly powerful brands: Hija de tu Madre, Grace + Love Candle Co, and Siempre Soups. We reached out to a few of the brand owners for a little one-on-one to better understand who they are and what they're doing.
Grace+Love
Owners Jamahl and Natalie Grace
With a focus on small, female owned and Latina owned and operated businesses, what would you want readers to know about your journey?
In its simplest form, our mission is to have our handcrafted home fragrance products be a catalyst to spread grace and love in our modern-day world. We want to remind you that fragrance happiness is waiting for you at every corner if you are willing to be open to it.  That happiness will create a ripple effect that we hope will make this world a little brighter—one fragrance at a time.  The entire G+L collection is vegan, cruelty-free, and phthalate-free. Our company supports education by donating a portion of sales to minority scholarship funds to support the education of future generations to come.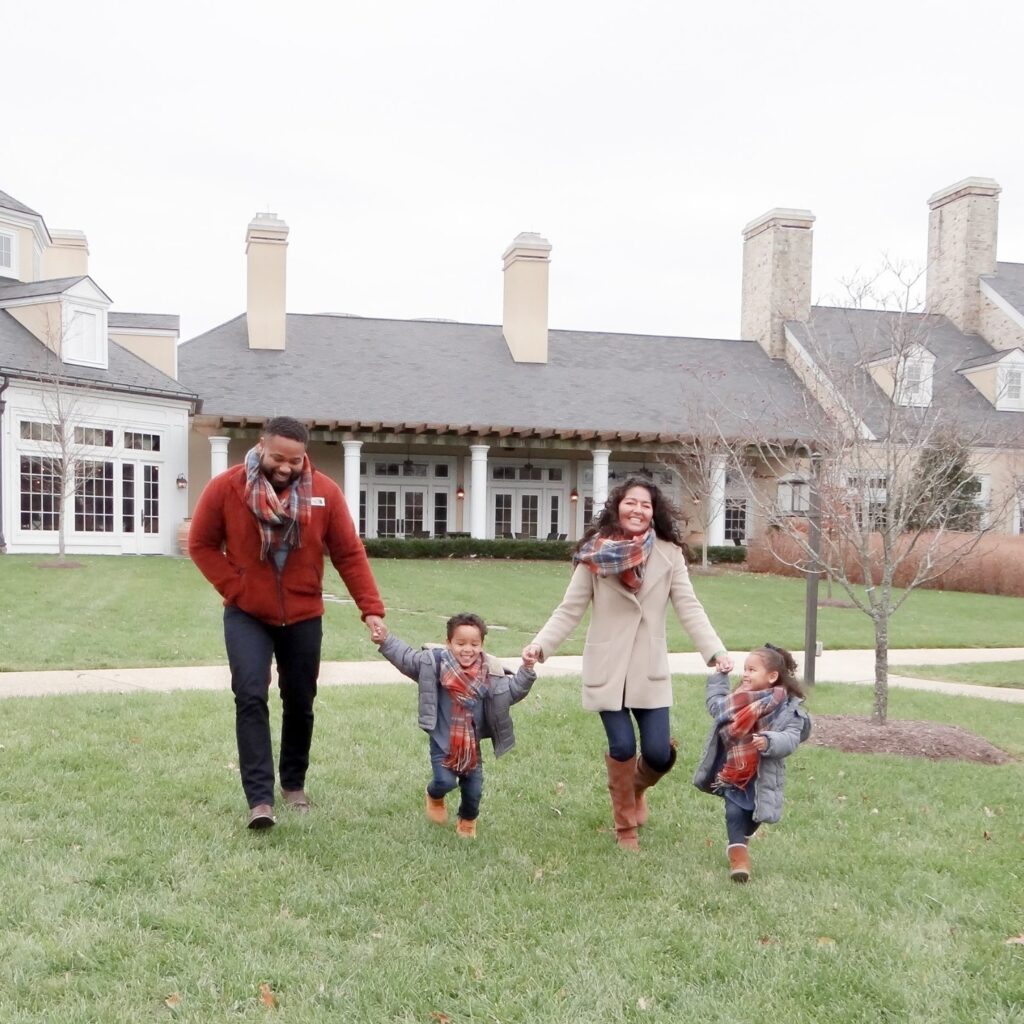 How can consumers support you consistently?
We are guided by our incredible consumer base and driven by their appreciation for our products and love for our family. We never knew before we started how positively people would respond, which makes us love and appreciate our customers that much more! They can continue to support us by purchasing our products via our website, Facebook Shop, and by following us on Instagram. As mentioned above, they are also supporting education since a portion of our sales goes to minority scholarship funds.
Additionally, the feedback that our customers provide us is invaluable. We've gotten so many ideas from thoughts that they've shared. Please keep telling us what you think because we are listening!
How does the Intuit support help you grow and thrive?
We use QuickBooks to manage our finances. It integrates with all of our apps and accounts so we can understand where we stand financially without getting super bogged down in the math. This means we spend less time looking at balance sheets and more time exploring new fragrances as a family—all while still knowing our business is healthy financially.
Additionally, since we started during the pandemic, financing was definitely a challenge. We received a lot of "no's" when we were trying to obtain funding from banks and exhausted a lot of options. Luckily, we were able to get a QuickBooks Capital loan based on the data in our books. This gave us the capital we needed to grow and scale; something that was super critical to us as a brand new business.
Gaspachos Responses 
Julio Ortiz, CEO
What would you want readers to know about your journey?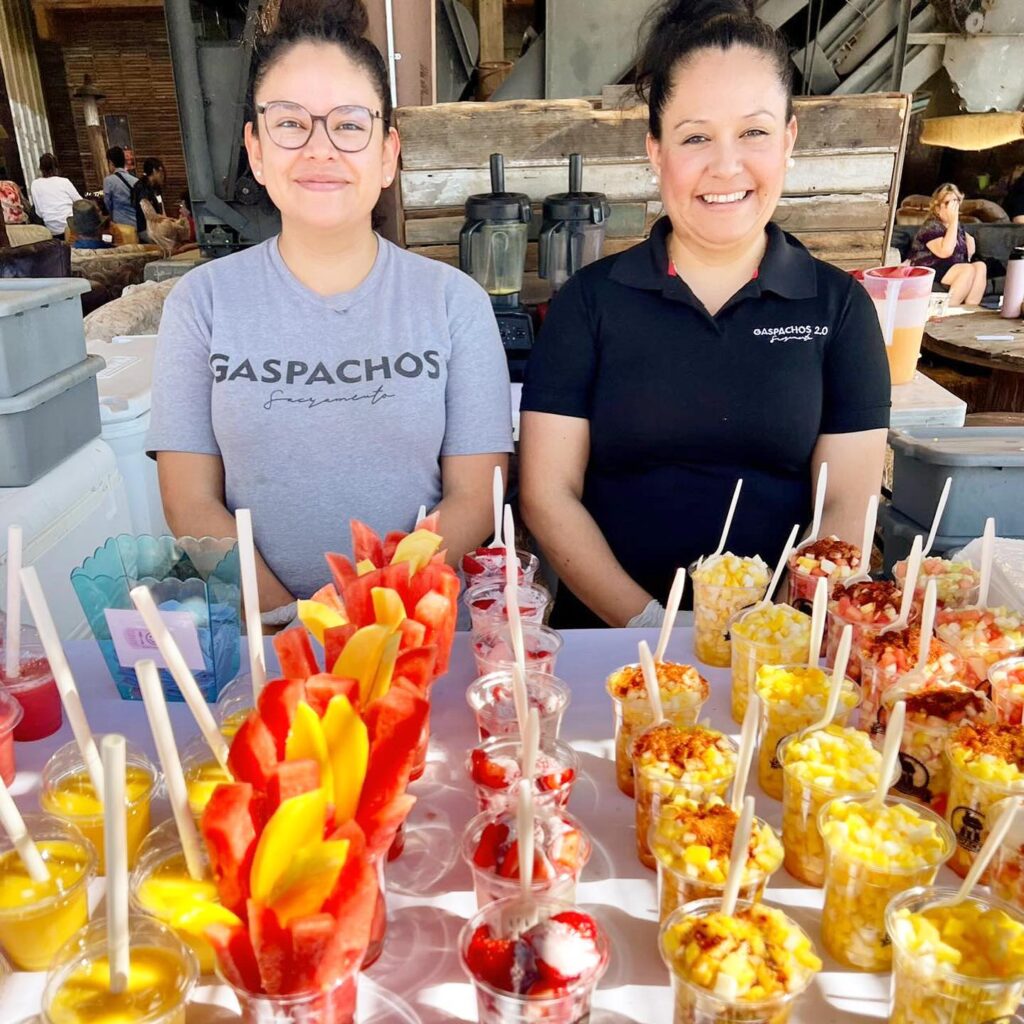 Running a business isn't easy. It takes perseverance and determination. I am not from a family with entrepreneurial experience or with generational wealth. When I started my business, I did it because I had a unique business idea and wanted to pursue my dream. By starting small with my family, I faced several challenges that business owners face when trying to scale their business, like access to capital and not having the financial backend experience to manage the money ins and outs. By turning to digital solutions like Intuit QuickBooks early on, I have been able to focus on the part that I love: serving my customers. 
How can consumers support you consistently?
Consumers can support me—or any small business—by making mindful decisions to shop small whenever possible. Whether it's eating out, purchasing a gift or picking up a quick item for dinner, I would urge people to look to their local small businesses, as those "simple" purchases go a long way for a growing business. 
How does the Intuit QuickBooks help you grow and thrive?
When my business began to take off, I really wanted to nail the financial side of things for my business, like paying my employees or knowing my cash flow. I started using QuickBooks for both financial management and also payroll, which has been extremely beneficial.
Alison Velazquez, Owner 
With a focus on small, female owned, and Latina owned and operated businesses, what would you want readers to know about your journey? 
I was born in Mexico City but moved to Chicago when I was young. My family didn't bring many things with us, but we did bring our traditions. My grandmother always started a meal at her house with soup. Eating fresh, real food from scratch was what I knew, and soup was always something I would look forward to at meal time. We know life can get busy and a warm, healthy on-the-go meal can make all the difference for your overall well-being, so I decided to create a line of fresh plant-based soups that can be enjoyed hot or cold. Our journey started with the idea of bringing soup back to its roots as the original health food—a nutrient dense meal made from simple ingredients with absolutely no preservatives. Today, I'm proud to share Siempre Soups with our community, so they too can enjoy a little piece of my Latino family tradition.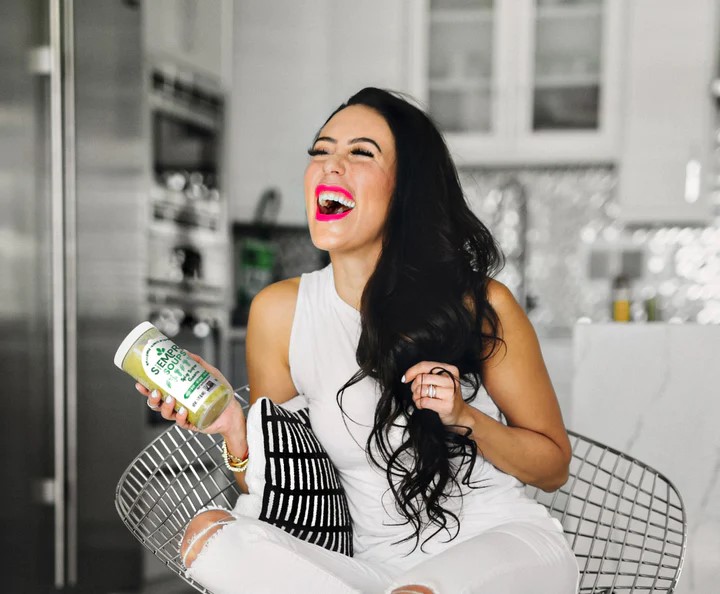 How can consumers support you consistently? 
Siepre Soups started because of my love for my family, food and fitness. The customers of Siempre Soups are the reason we continue to create, reinvent, and expand our nourishing products offerings. The best support you can give is by purchasing our soups or juices and sharing them with your friends and family. You can also follow, like, share and engage with us on social media (Twitter, Facebook, Instagram, TikTok) or leave a review for one of your favorites. We are honored to have such awesome and loyal fans of Siempre Soup, and we hope to continue to expand our knowledge and love of plant-based foods with as many people as possible. 
How does the Intuit support help you grow and thrive?
I've been using QuickBooks for quite some time and it's helped me better manage my business finances across the board. Working in the food industry, there are many other day-to-day needs that require immediate attention. Being able to set it and forget it has allowed me to focus on my products and growth strategies.
Also, as a minority woman, raising capital can be challenging. Historically, only about 2% of venture capital goes to women-run businesses and even less to Latinx women. That's why it's so helpful for businesses like QuickBooks to provide capital and products that support small business owners from all backgrounds.
More Latin-Owned Brands