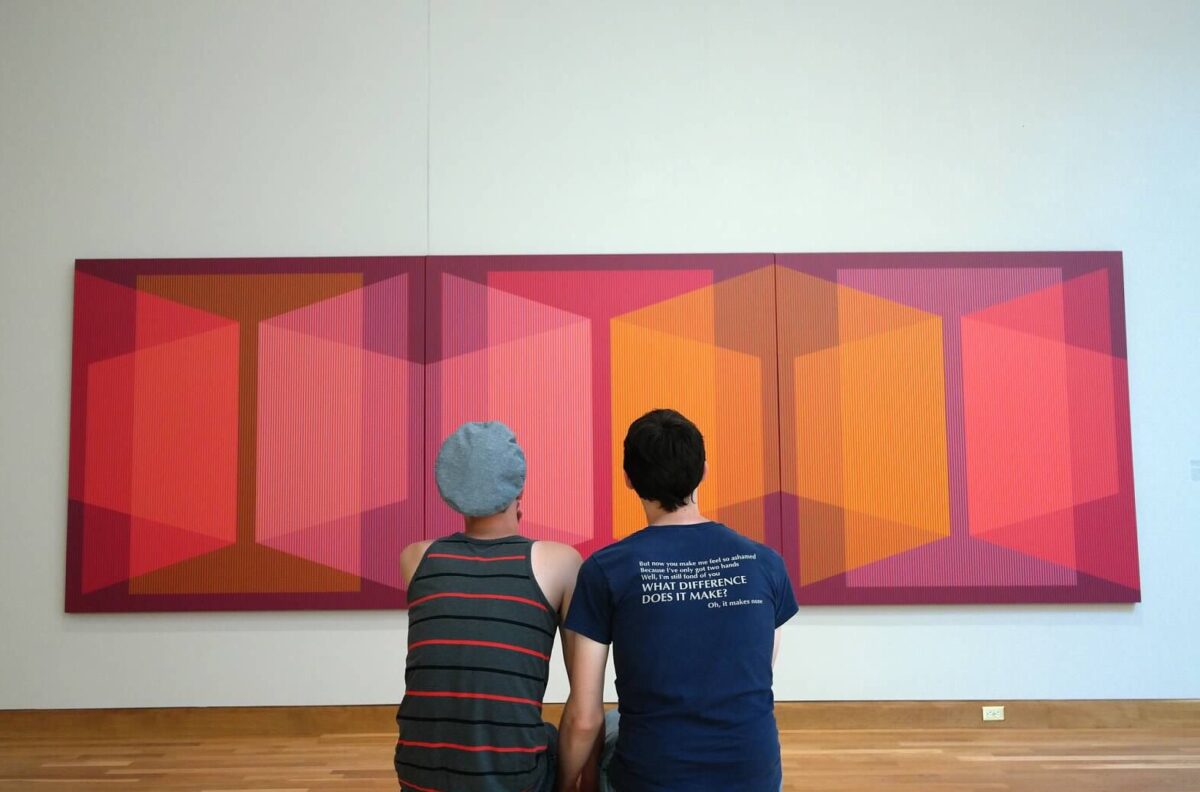 Date
Jun 07 2021 - Oct 15 2021
Expired!
Photo Flux | The Getty's Return is Spectacular
If you were to ask us what we've missed the most this past year our answer is simple: M– USEUMS.
Something about the world of art transcends us to a place where everything makes sense, truth is beautifully unveiled, and humanity must face itself. Stories are told in ways that take all that is untethered and exposes the cultural influx of vulnerability and defiant messages through unity. That could not be more true of the Getty Center's latest exhibitions combining the colorful and diverse cultural landscape of Los Angeles in Photo Flux: Unshuttering LA and the indelible mark of oppression through the rise of  Power, Justice, and Tyranny in the Middle Ages.
Both exhibitions are powerful displays of the human condition through the visual and undeniable presence displayed in Photo Flux: Unshuttering LA, and also in the very intentional chosen illumination pages of Power, Justice, and Tyranny in the Middle Ages. Tackling the systemic issues plaguing our nation, those who put these exhibitions together did so with intention; unafraid to hold a mirror to historians and modern civilization to expose them to the beauty of diversity, LGBTQ, and the power of women. It is by far our favorite display of progress and unity we've see at The Getty thus far.

Photographs by 35 Los Angeles-based artists challenge ideals of beauty, representation, cultural capital, and objectivity. The artists in this exhibition, primarily people of color, have radically transformed photography to express their own aesthetics, identities, and narratives. Their work is foundational for an emerging generation of artists participating in the Getty Unshuttered program, which engages teens to seek photography as a platform to amplify social topics that resonate in their own lives. Guest curated by Jill Moniz.

Power, Justice, and Tyranny in the Middle Ages
May 25–August 15, 2021, GETTY CENTER
Medieval power structures included royal courts, the church, city governments, and even universities. Although positions of authority were usually inherited, leaders were expected to embrace justice, a virtue associated with godly rule, over tyranny, a vice that ensured downfall and chaos. Social and legal hierarchies exposed in manuscript illumination underscore the tenuous place of women, the poor, and other "out-groups." Examples of good and bad government reveal the constant struggle between base human instincts and loftier ideals. The works in this exhibition reveal the intersections between power, justice, and tyranny and illustrate the constant struggle between noble aspirations and base human instincts.
More art = better world
What are you In Pursuit of? What do you want to change? Snap it. Share it. Energize others to act. That creates a virtuous cycle, right?
We have featured hundreds of Getty Unshuttered artists at the Getty Museum and we're out to make 2021 our biggest year yet. We can't wait to see what you create. Download the app and join our community.