#PUBG Amazon Gala with Megan Fox
Win a Tesla Model S Performance and $20,000
Omaze has partnered with PUBG MOBILE, one of the biggest video games in the world, to help save the Amazon by supporting the renowned nonprofit Global Green and their #Fight4TheAmazon campaign, which is hosted by actors and humanitarians Megan Fox and Brian Austin Green. Funds raised from this Omaze experience will help Global Green's partners on the ground in Brazil put out the fires and plant trees to combat deforestation. Global Green is a national leader in advancing smart solutions to climate change that improve lives and protect our planet. Together, we can #Fight4TheAmazon.
YOU WILL: 
Be the proud owner of a 2020 Tesla Model S Performance
Go 0 to 60 mph in 2.4 seconds, reach 345 miles on a full charge and hit a top speed of 163 mph (but please don't)
Drive stress-free thanks to Autopilot, Full Self-Driving Capability and $20,000 in the trunk
Join PUBG MOBILE's 400M fans that are gaming for good and support Global Green's work to save the Amazon rainforest
The Gala
Actors and humanitarians Megan Fox and Brian Austin Green are co-hosting the #Fight4TheAmazon event in Hollywood Monday, December 9 partnering with PUBG Mobile showcasing gaming for good. Tencent Games, developer and publisher of PUBG MOBILE, will reach their community of 400 million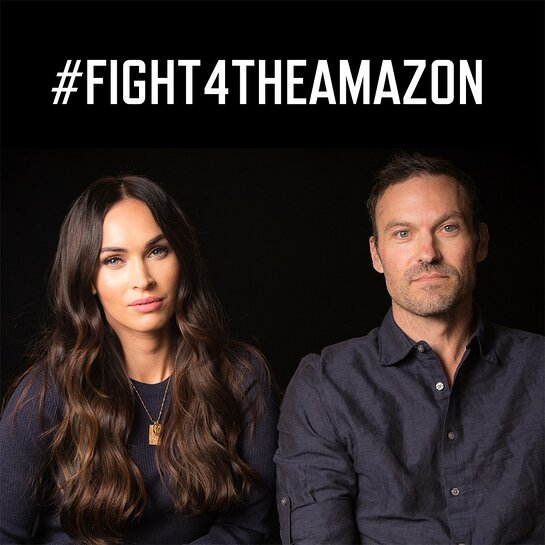 PUBGMOBILE fans around the world in the fight to protect the Amazon. Tencent Games has committed to a $100,000 donation to Global Green as well as partnered with Omaze, to raise additional funds with an online sweepstakes to give away a brand new, fully-loaded Tesla Model S and a $20,000 USD cash prize at www.omaze.com/PUBGMOBILE .
The #Fight4TheAmazon campaign will be shared with PUBG MOBILE players through in-game pop-up banners and mail and contest details shared to millions of people across social channels like Instagram, Twitter and Facebook.
Funds raised by the #Fight4TheAmazon campaign will go towards Global Green's partners on the ground in Brazil working to restore the rainforest after this summer's fires by planting thousands of trees, one of the best ways to mitigate the damage caused by mankind and rebuild this critically important rainforest.
"We're calling on our 400 million strong community to join us in protecting our world and the air we breathe. We're honored to have Megan Fox and Brian Austin Green, who share our passion for protecting the planet, serve as the campaign co-hosts," said Vincent Wang, General Manager of Global Publishing Department at Tencent Games. "We must stand together and #Fight4TheAmazon."
"As parents, one of the most important issues we face, is leaving our children with a sustainable Earth. There is so much work to be done to reverse environmental damage and to ensure we leave clean air and fresh water for the next generations. The Amazon is one of the most remarkable wonders of the world and it is up to us to come together to fight for its survival. We feel compelled to join PUBG MOBILE and Global Green in the #Fight4TheAmazon," said Megan Fox and Brian Austin Green.
---