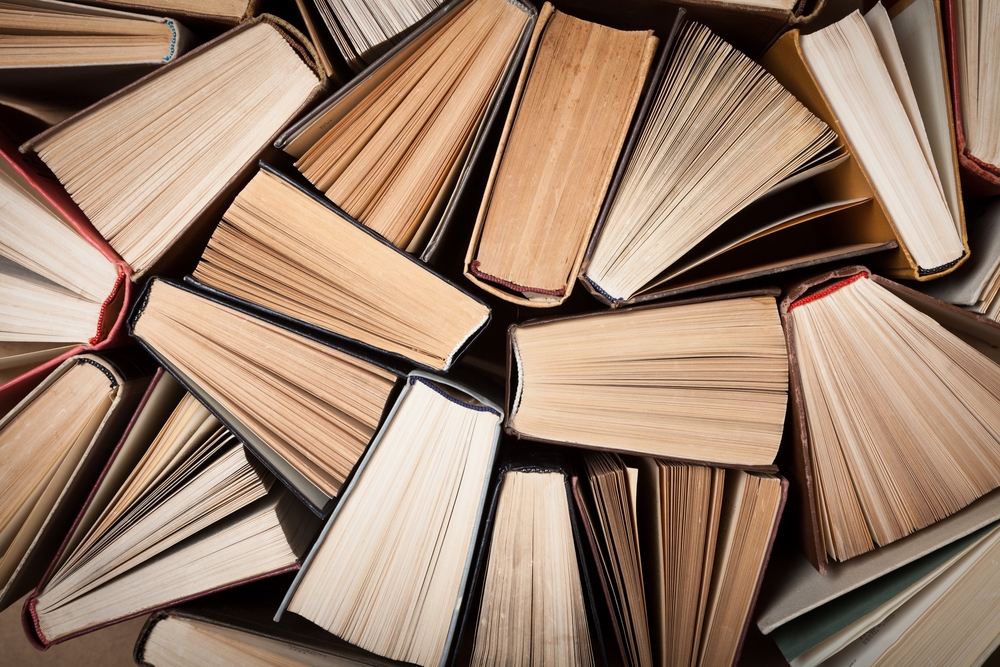 LA Times Festival of Books is Back!
Books are the gateway to knowledge, inspiration, and living a fuller life. This year Los Angeles Times puts on the largest literary and cultural fest in town with the 2nd The Los Angeles Times Festival of Books. Taking place this weekend, April 13 and 14th, 2019, you're invited to partake of one of the greatest movements in storytelling.
This weekend guests will be able to experience Newstory, meant to highlight emerging forms of storytelling beyond the pages of a book, across live, digital and virtual platforms. With the implementation of immersive installations, world-renowned virtual reality, and live conversations about what inspires the innovative thought leaders of our time with interactive exhibits, podcasting, film screenings, performances, and talks, you'll find inspiration buzzing all around you. The two-day festival will showcase and celebrate convening artists' own curations of storytelling.
Newstory highlights include: Nonny de la Peña, founder of Emblematic Group and widely known as the Godmother of Virtual Reality, discussing her pioneering work; the hidden songs of the cosmos in Eliza McNitt's SPHERES; Bob Baker Marionette Theater and their traveling variety show;#Unsent, a live show and podcast where brave souls take the mic and share emails and texts that they wrote but never sent; and Kino Industries' "Late Shift," the world's first interactive feature film.
Newstory Brings Next-Level Storytelling to Los Angeles Times Festival of Books
---
WHEN: Saturday, April 13th (10AM – 6PM) & Sunday, April 14th (10AM – 5PM)
WHERE: University of Southern California (USC)
The USC campus is located approximately 2 miles southwest from Downtown L.A. and 1 mile from the intersection of the Santa Monica Freeway (I-10) and the Harbor Freeway (I-110). Numerous paid parking lots ($12-$25) on and around the USC campus will be available for FOB attendees. Limited street parking is also available.
TICKETS
Although admission to the festival is free, indoor conversations do require a ticket. Tickets for the Friend of the Festival Membership passes (access to indoor conversation reservations, weekend parking passes, festival merchandise and more) are available for purchase now.
The outdoor stages do not require tickets, with seating available on a first-come, first-served basis.
For more information, visit: events.latimes.com/festivalofbooks.
COMPLETE WEEKEND SCHEDULE:
SATURDAY, APRIL 13th NEWSTORY PROGRAMMING:

Note: for full Festival of Books schedule of events and appearances please visit: latimes.com/festivalofbooks/festival-schedule/

10:30 a.m. – Stories + Art Showcase: Change Starts With Us presented by LA Times High School Insider, PBS SoCal and artworxLA. High school students from across LA will explore their place in the evolving American landscape through writing and art (Newstory Stage)
10:30 a.m. – The Art of the Podcast: A conversation with members of the Los Angeles Times' podcast team about the evolution of the medium (Norris Theater)
10:30 a.m. – Using VR and AR to Tell Stories for Social Good, a talk with Friends With Holograms' Cortney Harding to discuss how to use the new mediums to tell stories for maximum social impact (Annenberg Auditorium)
12:00 p.m. – Bob Baker Marionettes will put on a puppet variety show featuring catchy soundtracks and talented puppet performers (Newstory Stage)
12:00 p.m. – StoryFile: In Video that Talks Back, Heather & Stephen Smith will explore StoryFile's ability to capture and preserve stories with its unprecedented technology (Annenberg Auditorium)
12:00 p.m. – The Art of Presence in immersive theater with industry leader Noah Nelson, Founder and Publisher of No Proscenium (Norris Theater)
1:30 p.m. – Do it Yourself: Alternative Art Spaces in Los Angeles, a review of the short history of Gas, a networked platform for contemporary art with Ceci Moss(Annenberg Auditorium)
1:30 p.m. – Greg Delson, founder of LANDLIGHTS Center for Voice will transform a group into a full-fledged choir, alongside a live band (Norris Theater)
1:30 p.m. – A live performance by rapper and hip-hop professor Old Man Saxon(Newstory Stage)
3:00 p.m. – A live multimedia experience mixing the world's best stand-up comedy with visuals, live music and more with Esau McGraw, Rick Sorkin, Justine Marino, Nick Novicki and Ben Morrison (Newstory Stage)
3:00 p.m. – Jeff Leinenveber and Jarrett Lantz, Creative Directors of "The Nest," will share both theoretical and practical principles of immersive set design and environmental storytelling (Annenberg Auditorium)
4:30 p.m. – An interactive dialogue between Brittany Ballard and Kamali Mintercreating a somatic storytelling experience (Newstory Stage)
4:30 p.m. – A conversation with Kristopher Layng and Gabe Zetter, co-founders of  Parallux, about their vision for the future of the VR & AR industry and their project CAVE (Annenberg Auditorium)
5:00 p.m. – #UNSENT: Personal Storytelling and Podcast hosted by Brittany Ballardand Hannah Bowens with brave souls sharing emails and texts they wrote but never sent (Newstory Stage)

SUNDAY, APRIL 14th NEWSTORY PROGRAMMING:

Note: for full Festival of Books schedule of events and appearances please visit:

latimes.com/festivalofbooks/schedule/

10:15 a.m. – Designing with Light: The Upcoming Wave of Ubiquitous Projection with Phil Reyneri, VP of Creative at Lightform (Norris Theater)
10:30 a.m. – Musical performance by Ocean Music (Newstory Stage)
10:30 a.m. – Notes From the 'Ovary Office': A Celebration of Wombin featuring black female poets reading strong, activist-based poetry (Annenberg Auditorium)
11:30 a.m. –The Songs of the Cosmos in Virtual Reality: a conversation with SPHERES director Eliza McNitt on the evolution of the new VR experience and the future of immersive cinema as a tool for science storytelling (Norris Theater)
12:00 p.m. – Evolution of the Game Grid, from Tron to eSports: a conversation between Times columnist Arash Markazi, Mike Bonifer and Jerry Rees (Newstory Stage)
12:00 p.m. – Music and Emotion: Sonic storytelling using Tactile Audio technology with Human Exploratorium founder Darin McFadyen (Annenberg Auditorium)
12:45 p.m. – Democratizing Technology, Tools, and Distribution with the "Godmother of VR," Nonny de la Peña (Norris Theater)
1:30 p.m. – A musical performance by Pavo Pavo (Newstory Stage)
1:30 p.m. – Sound Trip: An Immersive Experience with Rico Gagliano, host of One Plus One, joined by Hernan Lopez, founder of Wondery (Annenberg Auditorium)
2:00 p.m. – Rebel Radio Podcast: DJ Z-Trip in conversation with journalist Josh Levine (Norris Theater)
3:00 p.m. – Screen to Page: The Novelization of TV and film with Gwenda Bond, Danielle Paige andJohn Chester (Annenberg Auditorium)
3:00 p.m. – Kino Industries screens participatory movie "Late Shift," the world's first feature-length participative movie, followed by a Q&A (Newstory Stage)
3:30 p.m. – Music storytelling with Linda Perry, Beatie Wolfe, Jason Flom and Kerry Brown (Norris Theater)