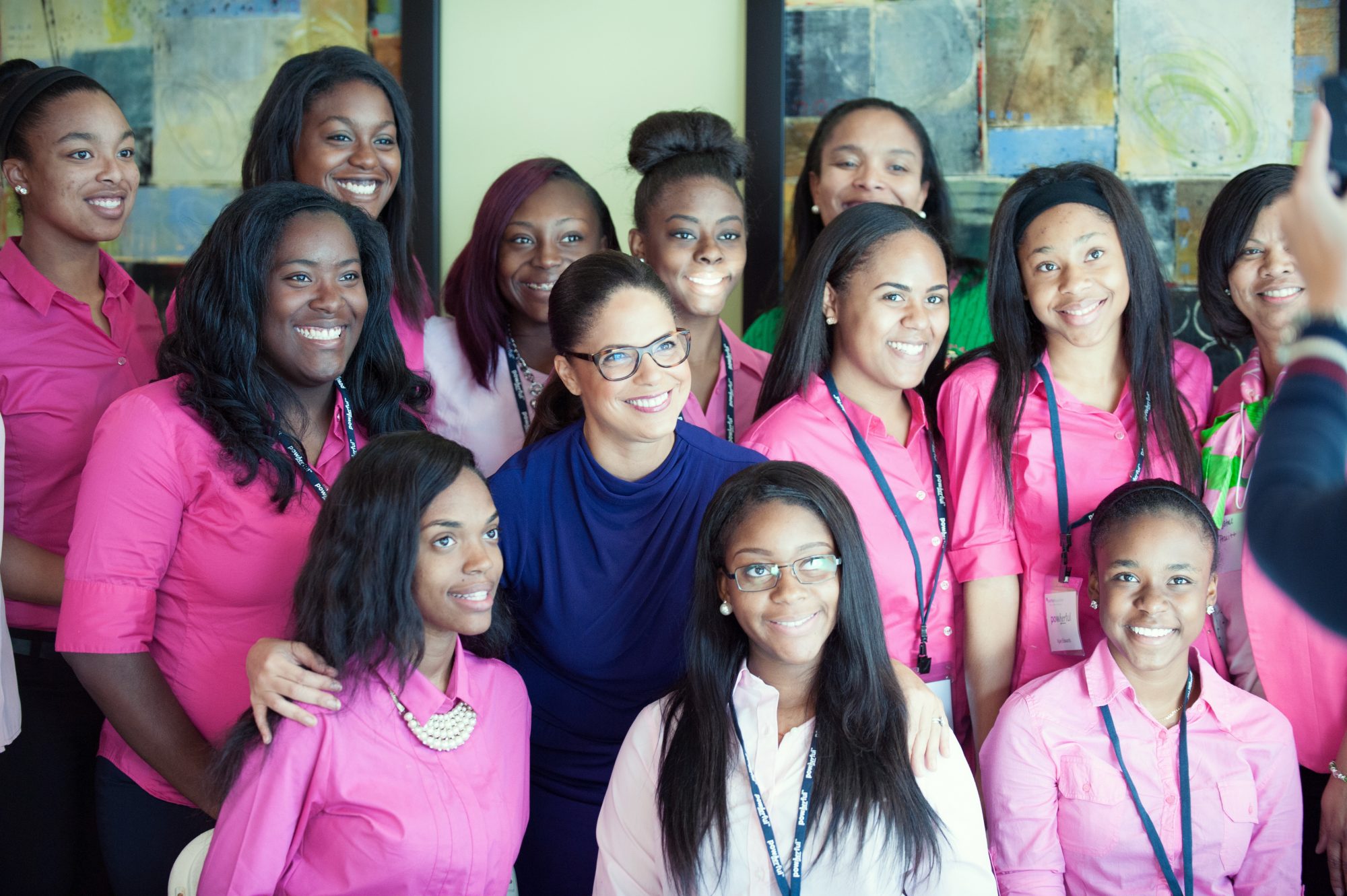 PowHERful | Starfish Foundation
Photos © Eric Espada/Starfish Foundation
Our goal at the Starfish Foundation is to get our scholars to, and through, college. We provide financial assistance, mentoring, and wraparound support to help our scholars achieve their full potential.
W
hat if you had an opportunity to see a girl, full of potential, be given the mentoring, financial support and chance she deserves to excel in every way she's capable of?  That's precisely what Soledad O'Brien and Brad Raymond are doing with the Starfish Foundation. In that vein, they have launched the Starfish PowHERful Summit bringing together scholars and students to empower girls to change the world.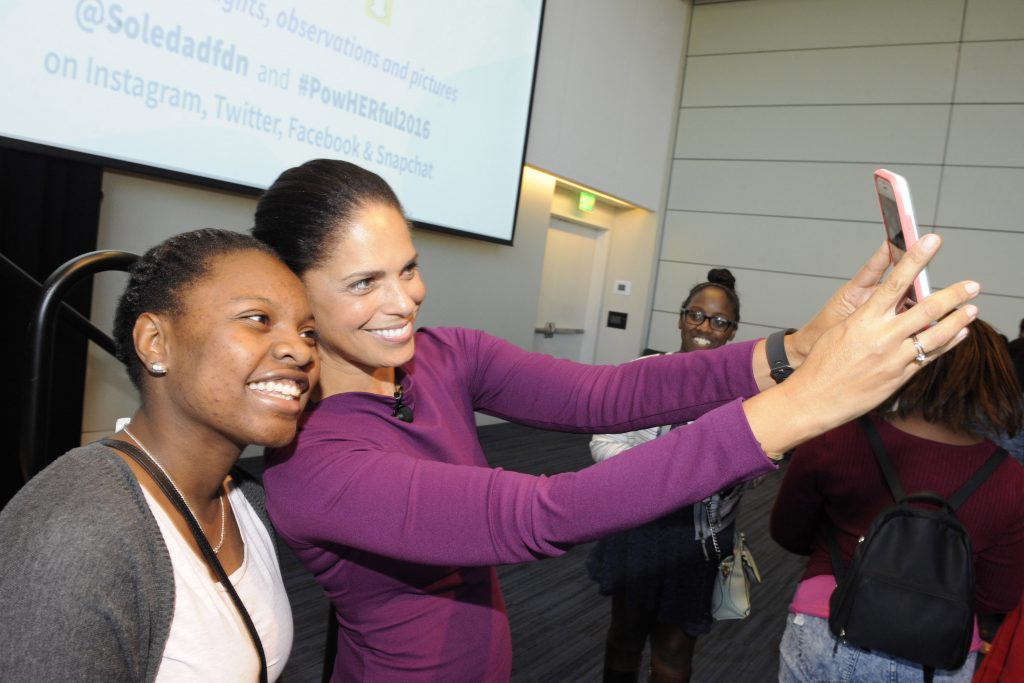 ---
What we learn from our core scholars we bring to a broader audience through our PowHERful™ Summit. It is a full day of empowerment with an emphasis on educational, professional, and personal development for high school juniors and seniors and college-aged participants. We feature industry experts who present curriculum in areas like digital and financial literacy, STEM, workforce development, college preparedness, health and wellness and more. Morning and afternoon keynotes by inspiring leaders are a highlight.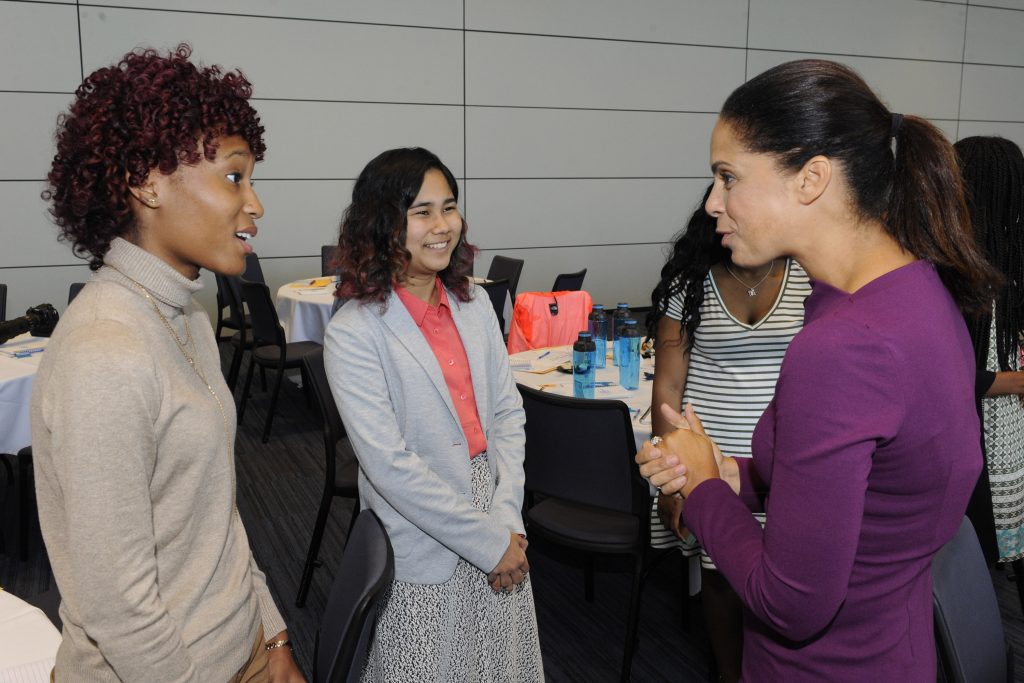 What started as a half-day session for our scholars has grown into an annual, daylong event in New York City for young women in the community. The 2014 PowHERful™ Summit had 150 amazing participants — in 2015 we not only returned to New York with more attendees, but brought the Summit to New Orleans, too. In 2016? We're expanding even further.
SCOPE

Participant numbers range from 200 to 500 young women depending on location.
Like our core scholars, most of the young women attending our events are minorities from low income families, the first in their families to go to college.
Keynote speakers have a sit-down interview with Starfish Foundation founder Soledad O'Brien.
The event consists of four or five hour-long sessions — the content of these sessions combine a number of related topics into multiple concise, interactive presentations.
By the end of the day attendees will be inspired and motivated to take additional steps towards the realization of their goals.
Following the event, participants are kept connected with the Foundation through follow-up surveys and other digital platforms.
DO GOOD + DONATE