Zombies AND Cooties on the Playground!
Keep Your Live Flesh Away From Small Children …
[dropcap letter="W"]e've all been lured by the comedic appeal of zombie movies that don't just waste our time with carnage decimation but give us a twisted reason to laugh while that body is being eaten alive.
Lionsgate
brings us a brand new reason to laugh out loud and cringe in happy horror.
COOTIES
is set in motion when a cafeteria food virus turns elementary school children into full-on cannibal killers, forcing a group of misfit teachers to band together and escape the playground carnage. Told from the adult's perspectives (the virus can only be contracted by those who have not yet suffered through puberty) Elijah Wood stars as Clint, a failed novelist recently returned to his old school as a substitute teacher. Totally unprepared for the hellions he finds on his at work, things only get worse once the virus strikes. When Clint forms an alliance with the school's bombastic P.E. teacher (Rainn Wilson), an awkward and hilarious love triangle emerges between the two men and Clint's boyhood crush (Alison Pill). COOTIES crawls into select theaters & on-demand on Friday, September 18!
#CootiesMovie | Official Facebook | Official Twitter
Official Trailer | Official Poster  | Teaser Poster  | Official Image
Meet the cast and characters of COOTIES, the uproarious zombie comedy from the twisted minds of Leigh Whannell (co-creator of SAW and INSIDIOUS) and Ian Brennan (co-creator of "Glee"). A horror comedy packed with unexpected laughs and unapologetic thrills, the film opens on September 18th in select theaters and on VOD platforms.
[separator type="thin"]
Elijah Wood delivers a delightfully unexpected deadpan brand of humor in COOTIES as Clint, the school's nerd substitute teacher. Child actor turned LORD OF THE RINGS star, in addition to his virtually life-long career in the movies, Wood has also recently stared in the TV series "Tron: Uprising" and the highly acclaimed "Wilfred." An experienced producer, Wood Executive Produced the debut feature of rising star Ana Lily Amirpour, A GIRL WALKS HOME ALONE AT NIGHT, and produced Craig William Macneill's horror flick BOY, which also stars Rainn Wilson.
As Wade, the mustachioed, boorish P.E. teacher in COOTIES, Wilson puts a macho spin on the characteristically offbeat humor he became famous for as Dwight Schrute in NBC's "The Office." Wilson most recently starred in William Colby's horror THE BOY, which was produced by Elijah Wood, and the crime-dramedy TV series, "Backstrom" in which he plays a comically cantankerous detective. Upcoming film projects include the drama sci-fi UNCANNY, which also stars Mark Webber, and the adventure comedy ROBODOG, alongside Ellen Page.
Alison Pill is ideally cast in COOTIES as Lucy, the ultra-positive teacher at apex of the film's awkward love triangle—though she's currently dating the sweat suit clad P.E. teacher (Rainn Wilson), a newly arrived substitute (Elijah Wood) rekindles the schoolboy crush he's been harboring on her for years. Best known for her roles in "The Newsroom" and as the pitch-perfect Zelda Fitzgerald in Woody Allen's MIDNIGHT IN PARIS, some of Pill's noteworthy projects include SCOTT PILGRIM VS. THE WORLD, Joon ho-Bong's sleeper hit SNOWPIERCER, which also starred Tilda Swinton and Chris Evans, and Gus Van Sant's Oscar-winning MILK.
Channelling the happy-go-lucky charm that defined Kenneth, the character he played on "30-Rock," Jack McBrayer is perfectly at home in COOTIES as Tracy, one of the teachers fighting for survival in the film. Following the success of "30-Rock," McBrayer has found his niche on the big and small screen alike. Appearing on shows such as "The New Girl," "Key and Peel," and "Portlandia," he also voiced the character of Felix in the Oscar-winning animated feature WRECK-IT RALPH. McBrayer currently stars in "The Jack and Triumph Show," which also features June Squibb and will be featured in Chris and Nick Ridell's upcoming comedy, BAD NIGHT, alongside Molly Ringwald and Casey Wilson.
Best known for her five seasons on Saturday Night Live, where she created a host of original characters and impersonated the likes of Arianna Huffington and Kim Kardashian, Nassim Pedrad's comedic talents extend well beyond the world of sketch. In COOTIES, she plays one of the teachers fighting a rabid pack of pre-pubescent zombified students. In addition to her work on SNL, Pedrad was a recurring voice on the Fox animated series "Allen Gregory" and played Jane on the popular series "Mulaney." She will also be featured in the first season of the upcoming show "Scream Queens" with Emma Roberts and Jamie Lee Curtis.
Kate Flannery shows off yet another side of her comedic talents as Charman in COOTIES. Perhaps best-known for her role as Meredith, the alcoholic on NBC's "The Office," Flannery is an accomplished comedian and stage actress: her comedy lounge act, "The Lampshades", remains a staple on the LA club circuit and she's appeared in Lily Tomlin and Jane Wagner's production of "Three Feet Under." Upcoming film projects include SLOW LEARNERS, which also stars Adam Pally.
Actor Jorge Garcia is in top form in COOTIES. Best known for his recurring role on the acclaimed series "Lost" as well as "Hawaii Five-0", Garcia has also appeared on "Californication" and "Curb Your Enthusiasm." Garcia played Lurch in this year's THE WEDDING RINGER and has a number of exciting upcoming film projects including THE HEALER with Jonathan Pryce, and THE RIDICUOUS 6 with Taylor Lautner, Steve Buscemi, and Adam Sandler (who also co-wrote the film).
[separator type="thin"]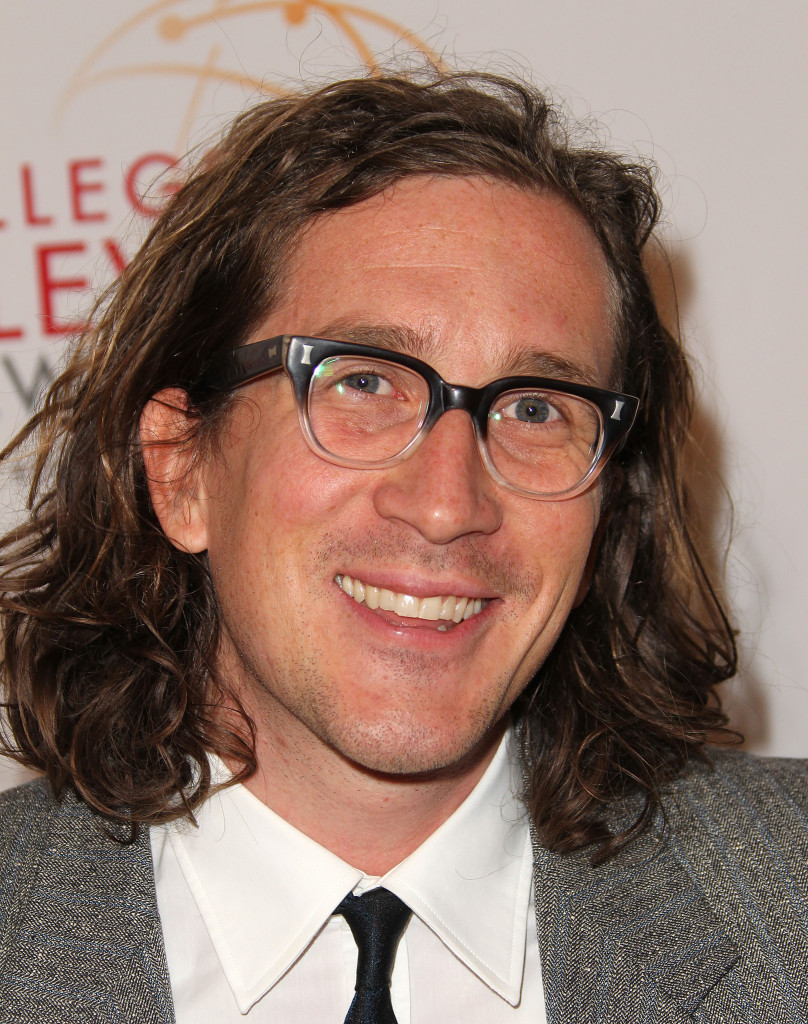 An acclaimed writer and producer known for the hit series "Glee," not only is Ian Brenner one of the brains behind COOTIES (he co-wrote the film with Leigh Whannell of SAW and INSIDIOUS), but he's also at the helm of the fictional school at it's center as Vice Principle Simms.  Quickly becoming a fixture in the film and TV industry alike, Brenner has most recently added the upcoming series "Scream Queens" to his illustrious list of writing credits.
Best known for penning the horror franchises SAW and INSIDIOUS, Leigh Whannell is also an accomplished producer and actor. He's given himself the role of Doug, the socially awkward sex-ed teacher in COOTIES, which he co-wrote with Ian Brennan of "Glee." As an actor Whannell got his start on the Australian hit TV series "Neighbours," and has since racked up numerous credits including in his own INSIDIOUS films. Whannell is the executive producer of COOTIES as well as all of the SAW movies.
[separator type="thin"]
Who doesn't love art?! I am giving away my #EditorsPick of Posters With Purpose's, "BUY | EAT | BEAUTY" by Lars Dhyr
From now until September 15th, engage and LIKE us on Social Media {Please note Unfollows + UnLIKES are invalid}:
Twitter | Facebook | Instagram | Pinterest