"I had scarcely laid the first tier of the masonry when I discovered that the intoxication of Fortunato had in a great measure worn off. The earliest indication I had of this was a low moaning cry from the depth of the recess. It was not the cry of a drunken man. There was then a long and obstinate silence. I laid the second tier, and the third, and the fourth; and then I heard the furious vibrations of the chain. The noise lasted for several minutes, during which, that I might hearken to it with the more satisfaction, I ceased my labours and sat down upon the bones."
LATEST ARTICLES
Connecting Humanity Through Story.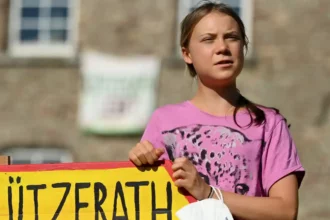 In the lead-up to COP26, the Swedish…
Read More
#theATOD5 | Our Top 5 Lists
Take Positive Action. Do More.
Humanity's story must be better than it is.
Culinary Inspiration
Editor's Recipe Picks
Wanderlust
The Art of Travel
Design + Architecture
A Reason to Be Curious