This month I wanted to bring your eye to design and decadent living; the kind that inspires joy, cultural inclusion, female prowess, soulful renderings, and celebrates the spirit of simplicity. This past month our family had a few big changes. My partner had a gran mal seizure and our lives had to immediately alter. Our kids started high school. And as a unit, we all had to re-evaluate how to work in unison. In those moments I was grateful. Grateful for the simplicity of the design in our home that allowed us to feel somehow calm in spite of the chaos; loved instead of dismantled; hopeful instead of defeated. From the art hanging on our walls to the lines of our furniture, we felt embraced—and it gave us some solace while we navigated the new terrain. This month I also celebrate my birthday and getting hired to write a female-centric TV Series for MGM Studios. I am elated and overjoyed and I am choosing to see the opportunities as a chance for gratitude, renewal, and reinvigoration. I believe design is about inclusion and flow, and that decadent living is about appreciating the simplest of pleasures. This month I'd like to invite you to celebrate the little wins in life; to recognize the surroundings that imbibe a mood; to follow your hearts and listen to your soul's requests. In other words, give in to your passions, push harder in your journeys, and be mindful of regenerating your own perspectives. May this month be one where unity and breath reign supreme.
— xo, Dawn Garcia, Editor-in-Chief
LATEST ARTICLES
Connecting Humanity Through Story.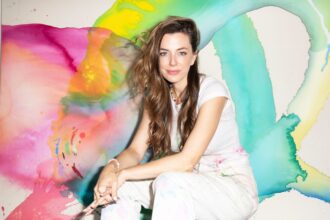 The ability to see beyond the scope…
Read More
#theATOD5 | Our Top 5 Lists
Take Positive Action. Do More.
Humanity's story must be better than it is.
Culinary Inspiration
Editor's Recipe Picks
Wanderlust
The Art of Travel
Design + Architecture
A Reason to Be Curious