Bright blooming flowers, fresh amazing produce, the promise of summer—that is what May brings. This month as we dine, explore, and discover the many things happening from Los Angeles to Zimbabwe, may you do a little soul searching, tap into the most fierce parts of yourself, find your voice, understand your intention, and be your very best self ... Live boldly—Dawn Garcia
The Art of Travel
To Explore Is a Great Adventure!
Feasting | Drinking
Satiating and sipping!
INTERVIEWS
Getting Real with Our Favorite People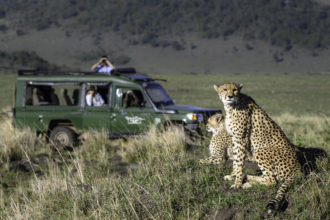 Recently, I had the opportunity to visit Kenya. When I…
Read More
Creativity + Culture
= the CORE of humanity.
Dawn Garcia
FILM | TV
The world behind the lens is everyone's truth.
Design + Architecture
A Reason to Be Curious
Make Your Own
Recipes to explore ...