The Grammy's Gifting Suite
[dropcap letter="A"]s the weekend rolls up it's sleeves and gets ready for one of music's biggest Awards Shows,
The Grammy's
, we were invited to come check out the Gifting Suite. With a plethora of brands there to make an appearance and introduce themselves to the world of music, musical artist nominees will receive an onslaught of gadgets, sweets, libations, apparel, accessories, design, and playful accessories of their choosing.
A few brands stood out! Below is a look at what we saw (a complete list of what would be available to Grammy Artists tonight is at the end. The Golden Door gift cert sounds incredible!).
We'd like to wish everyone at the Grammy's a fabulous night!
[separator type="thin"]
Tools by Gina: Infra Red hot tools for your hair! While this may not sound like something fab, allow us to break it down for you – LADIES + GENTS:
You will not be destroying your hair from this moment forward. In fact, thanks to the science behind infrared technology, you can blow-dry, flatiron and curl your hair to your heart's content (and not get in trouble with your hairstylist!). Phoenix Salon's owner, Gina Rivera has created a line of tools to make your styling woes a thing of the past.
In fact, this line will SAVE YOU TIME! I do believe she just changed the world – and made a whole of lot of beautifying clients a whole lot happier.
FitClub TV: Life is busy and finding the right workout clothes that accentuate your best features and do so without making you look like a sweaty mess is not easy. But Life In Fitness has changed that. With a new line of fitness apparel that looks good and works even better, that is just one of the things Grammy guests get. FitTV has also launched a totally free (yes, FREE) Fitness Channel that allows viewers at home to have access to workouts that used to only be available through their fitness retreat. The retreat is an on-location experience that transforms your body while also changing your lifestyle from meal planning to vitamin intake to making sure you're giving your body what it needs specifically.
SIS | Simone I Smith: LL Cool J is the man. We all can agree on that. From his cool rolled left pant leg to his big smile and badass music career. Now, however, it's his wife Simone I. Smith, who is doing something extraordinary. Diagnosed with a rare cancer, his wife underwent chemo, skin grafting, biopsies and more. During the testing process, part of her calf had to be removed, leaving, in the wake of her cute lollipop tattoo, what looked like a bite taken from the lollipop. That single visual inspired an entire line devoted to research and support of other cancer patients. Now 10 years in remission, her message is one of hope and positivity with fun jewelry to add that extra pop in your accessories.
In 2011, she launched her signature jewelry collection with two goals in mind: To transform her life-long affection for accessories into a thriving enterprise and offer a helping hand to those in need. She finds as much joy in designing earrings, bracelets and her ever-popular "Sweet Touch of Hope" lollipop pendants as she does when working with the American Cancer Society.
NOON: Imagine virtual reality that is affordable, functional and requires nothing more than a pair of Virtual Reality Goggles, a downloaded app and your smart phone. Well, no need to imagine. The brand NOON is a VR eyewear brand giving VR lovers an even more comfortable way to experience a parallel world.
Natural Mixologist: With a smile on her face, the Natural Mixologist makes some rather creative cocktails, and her passion is to bring those cocktails to you and your guests! Her motto is about coming to your private event and making some of the most delicious cocktails you can imagine. Whether pairing with your dishes or simply hosting an intimate get together, she's your gal.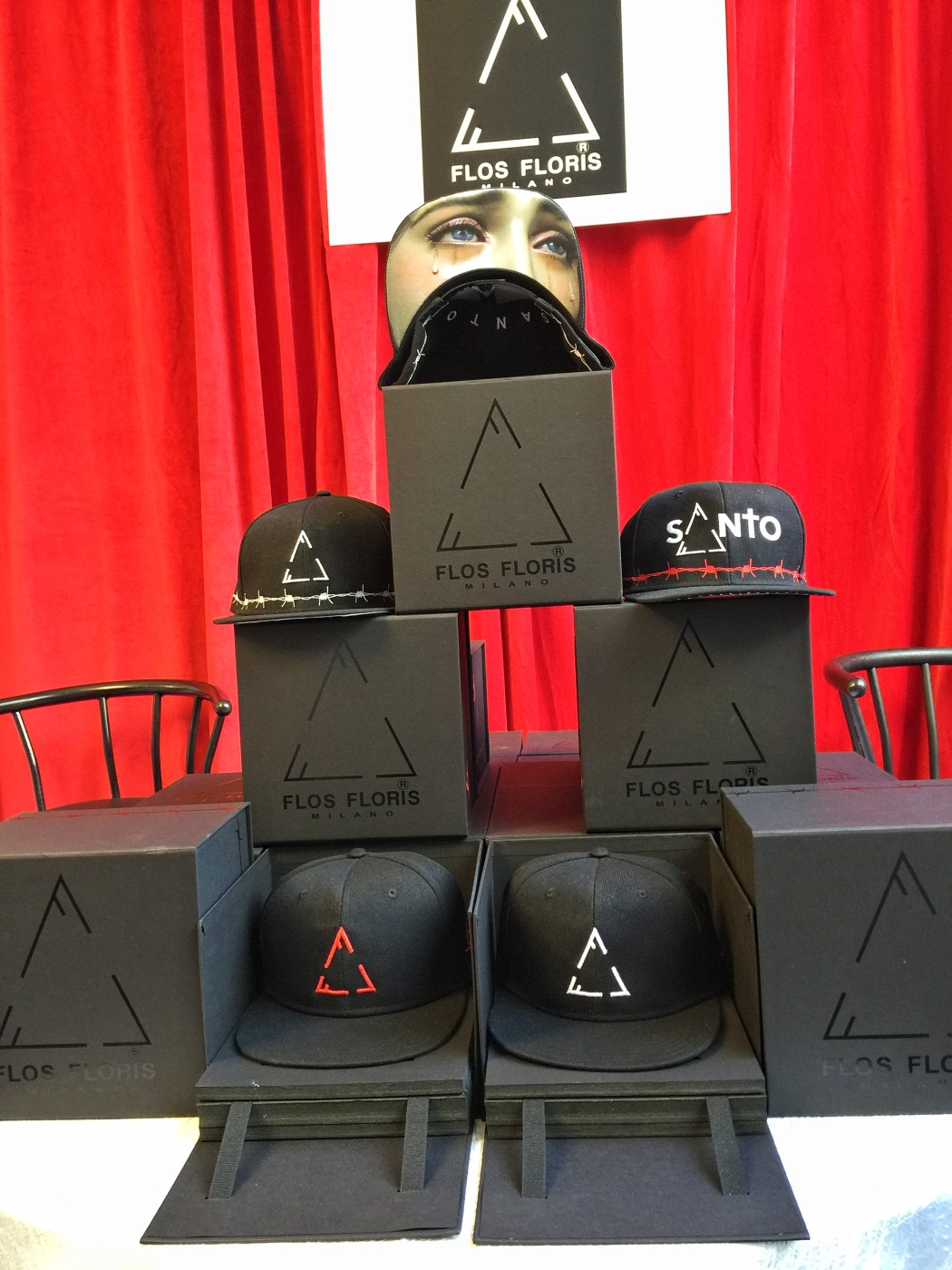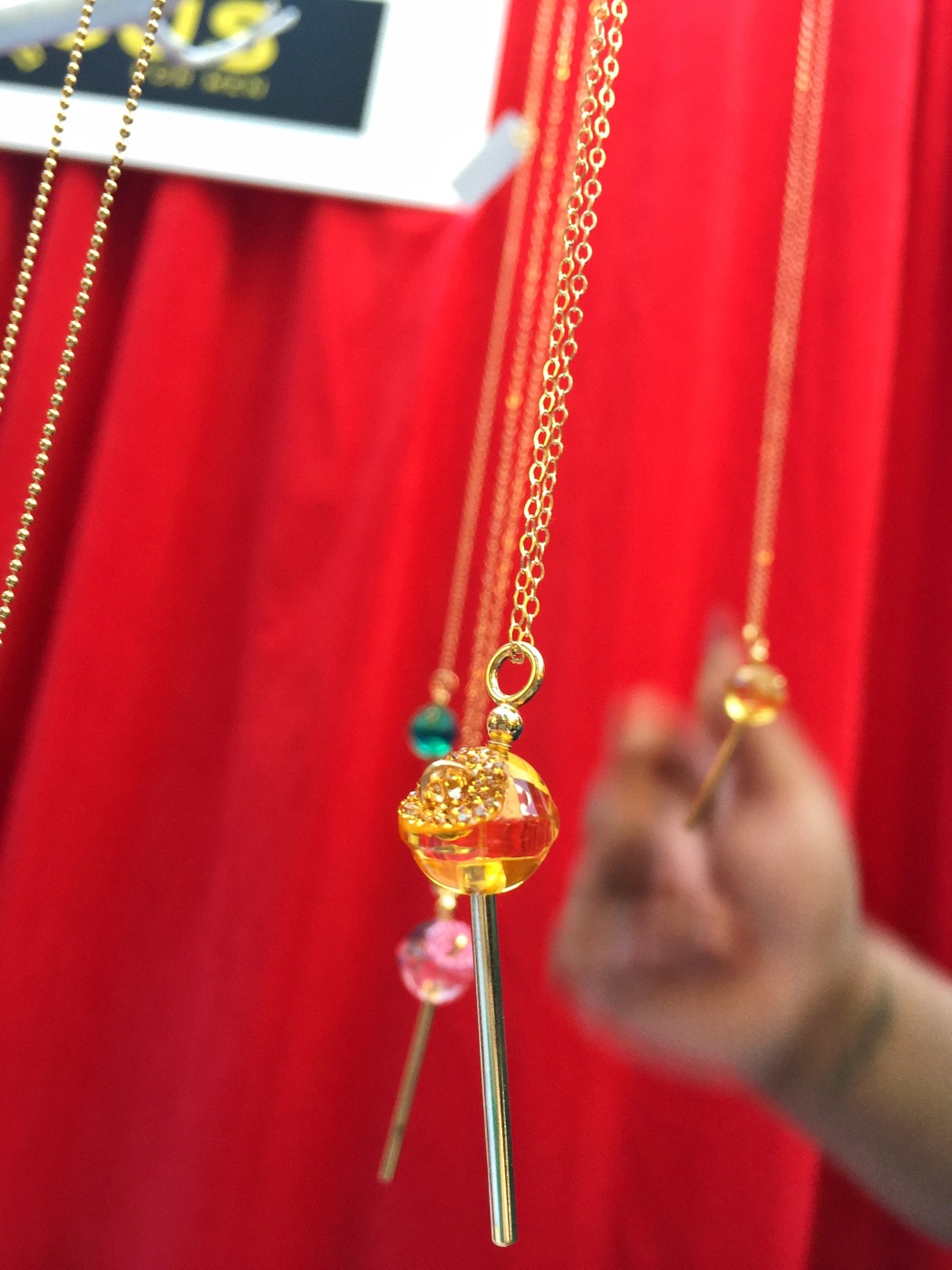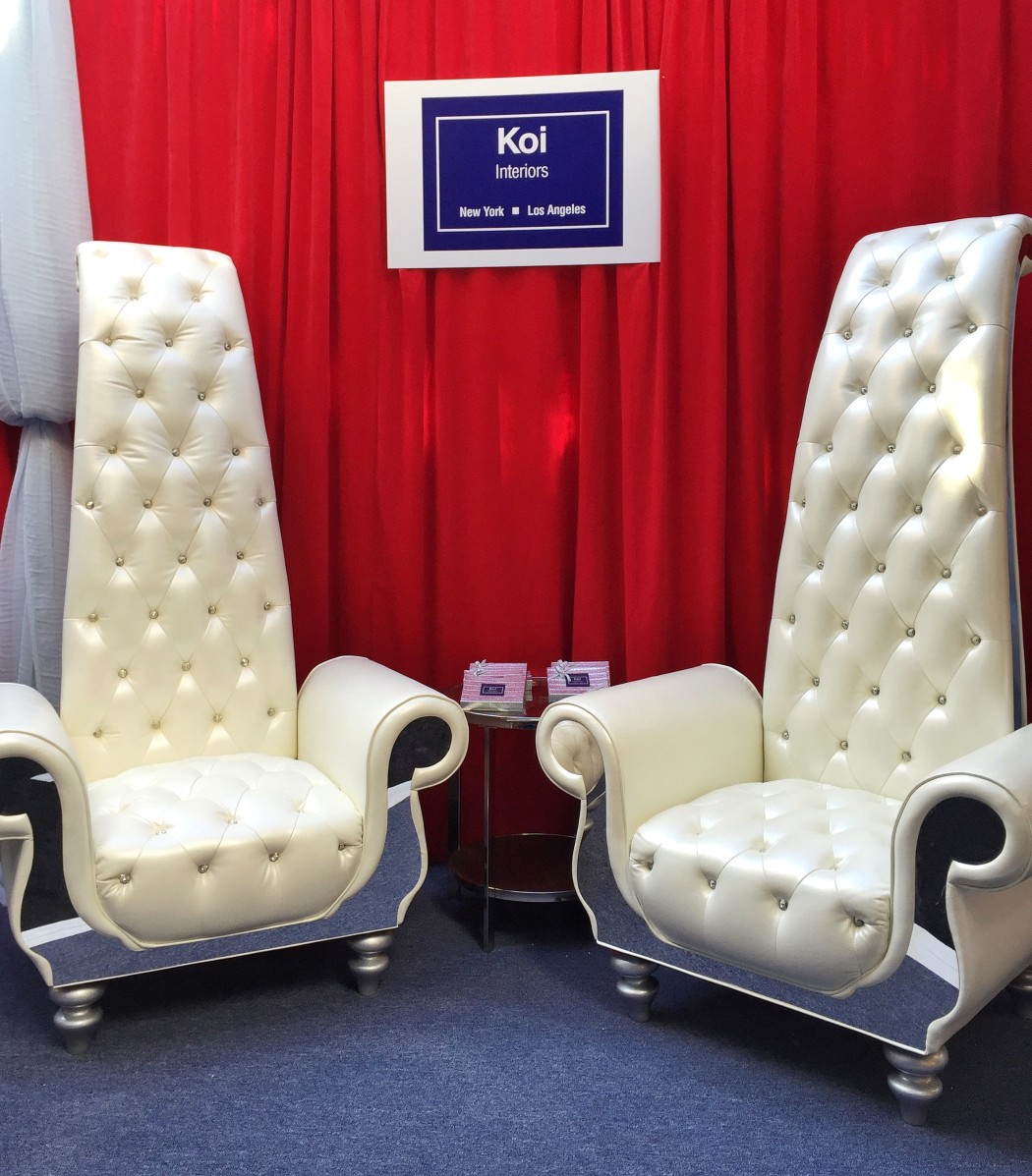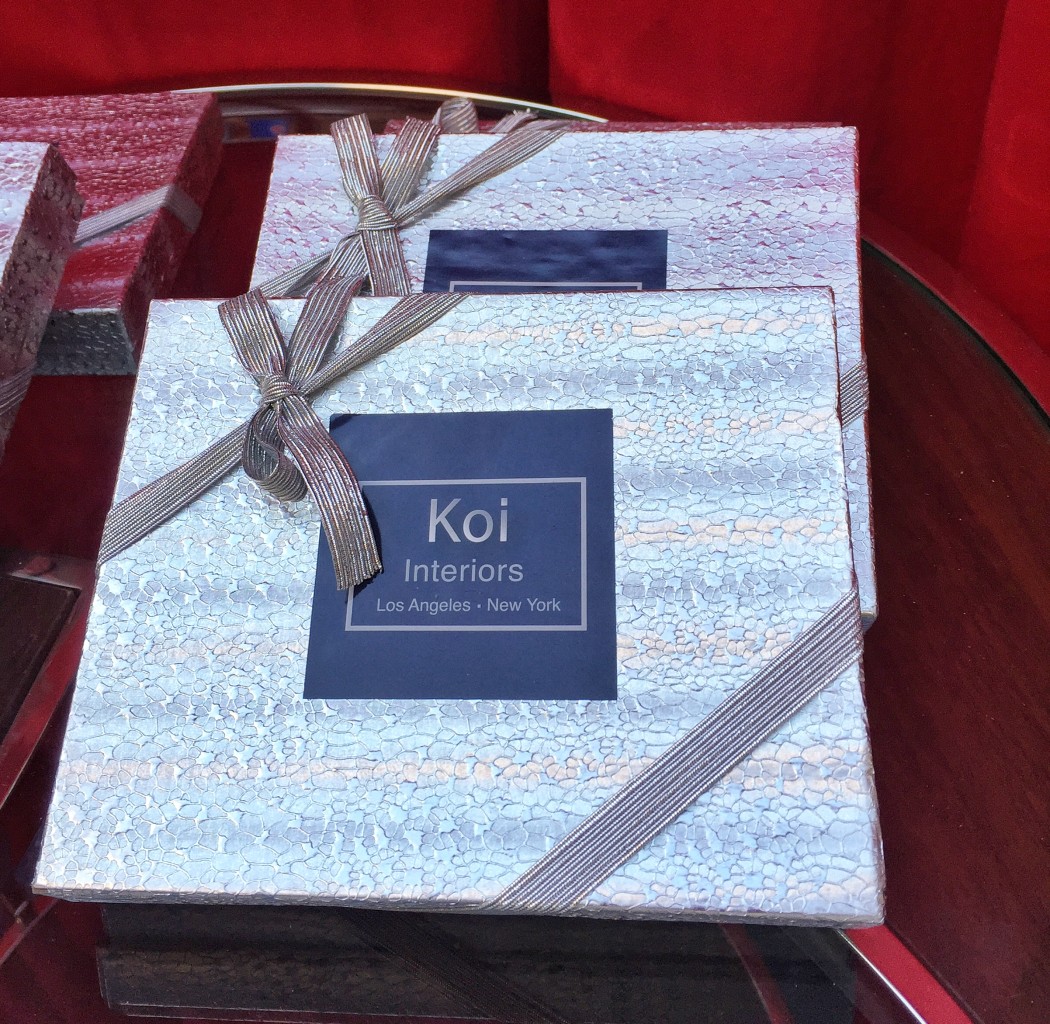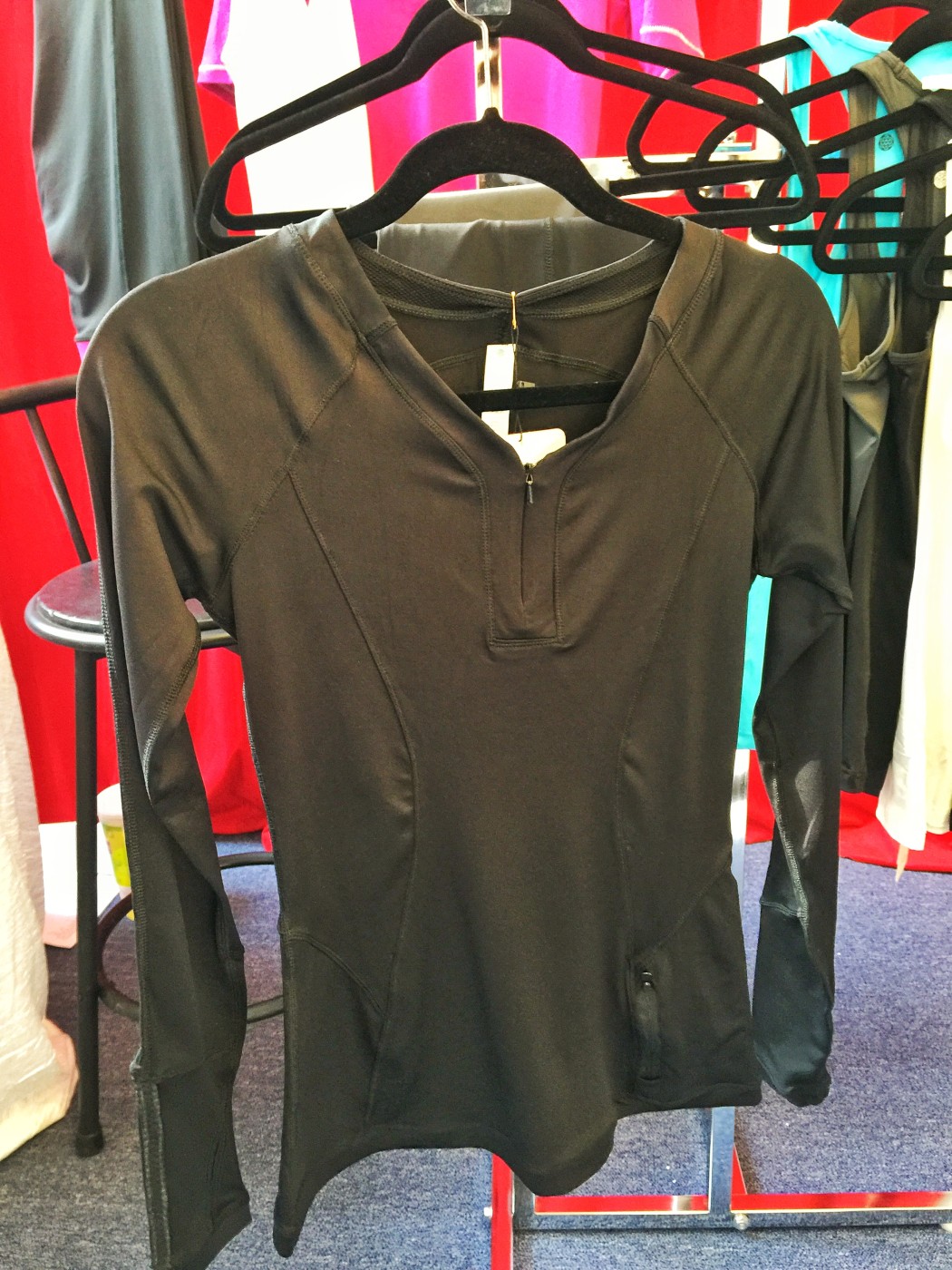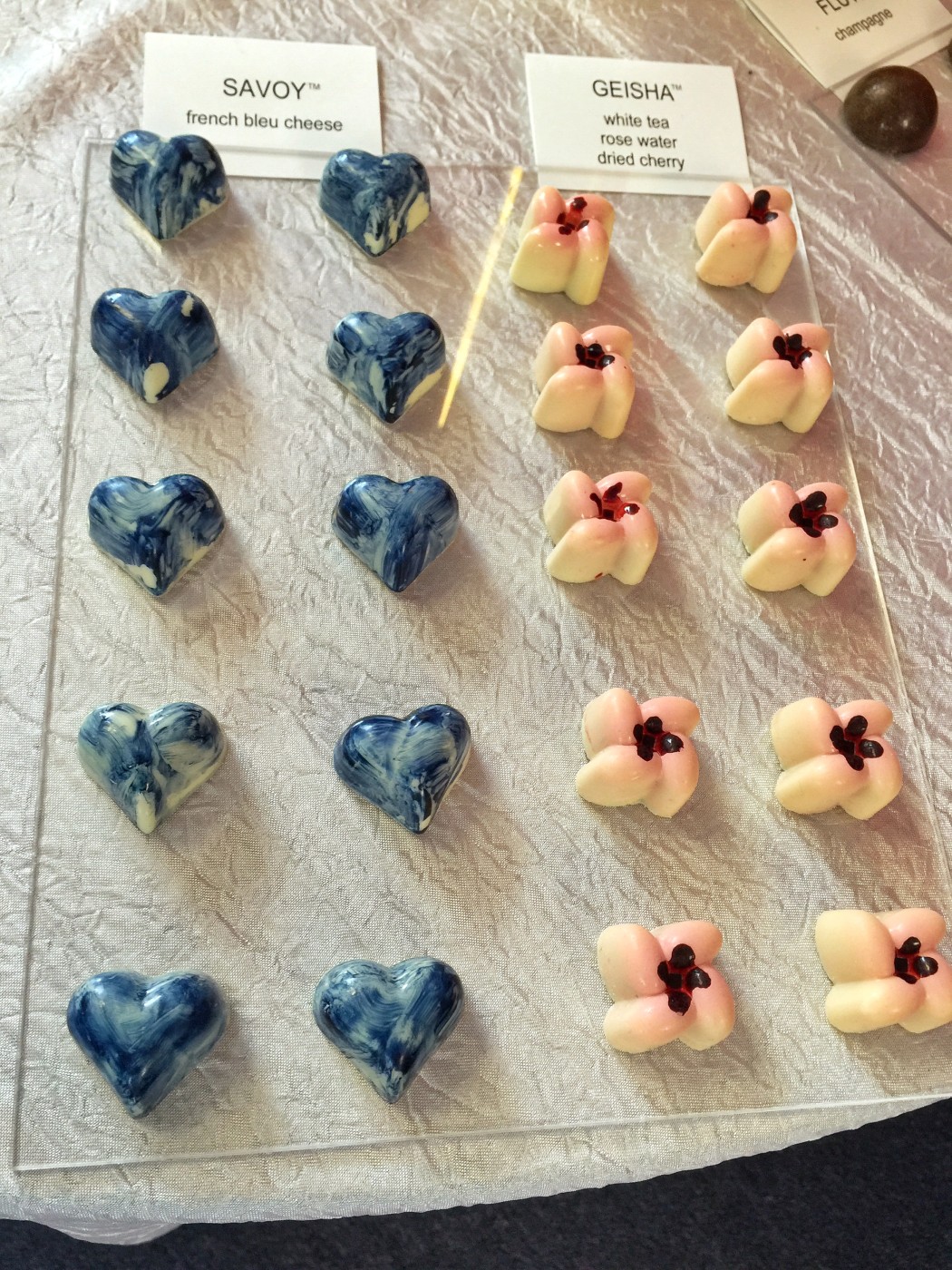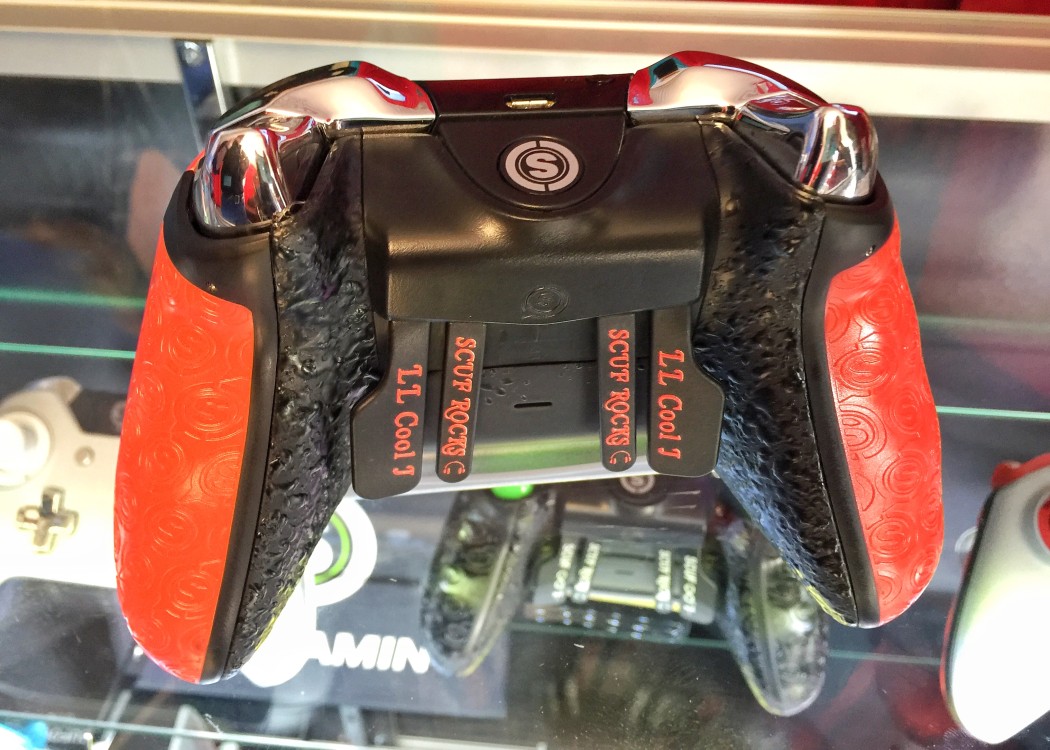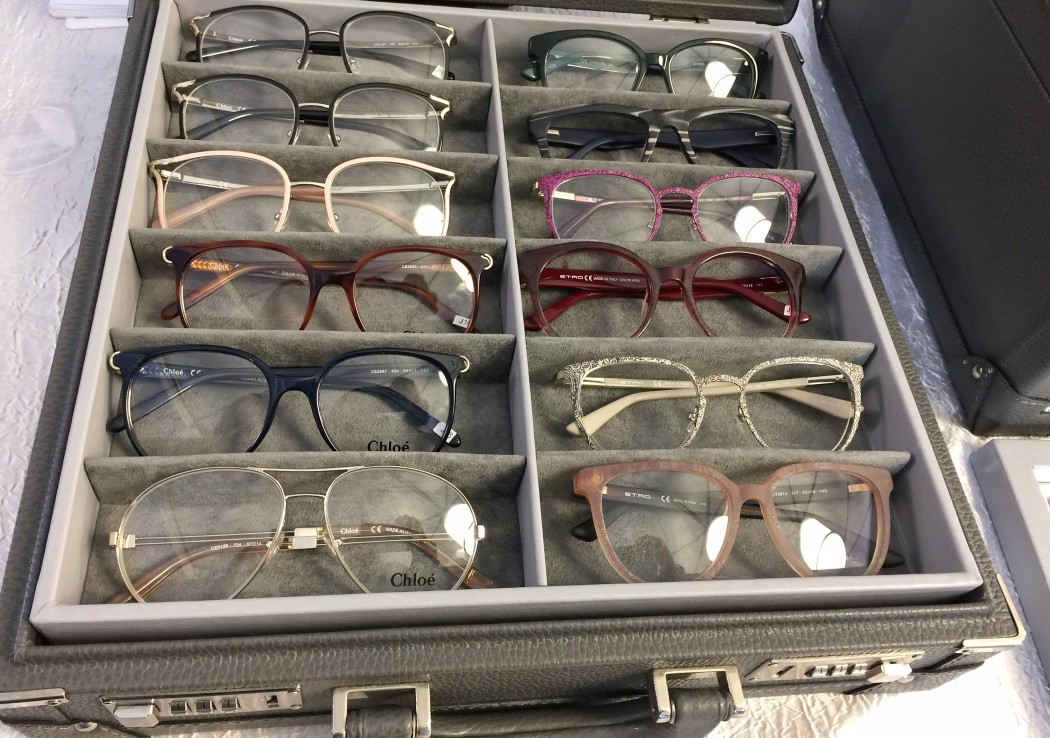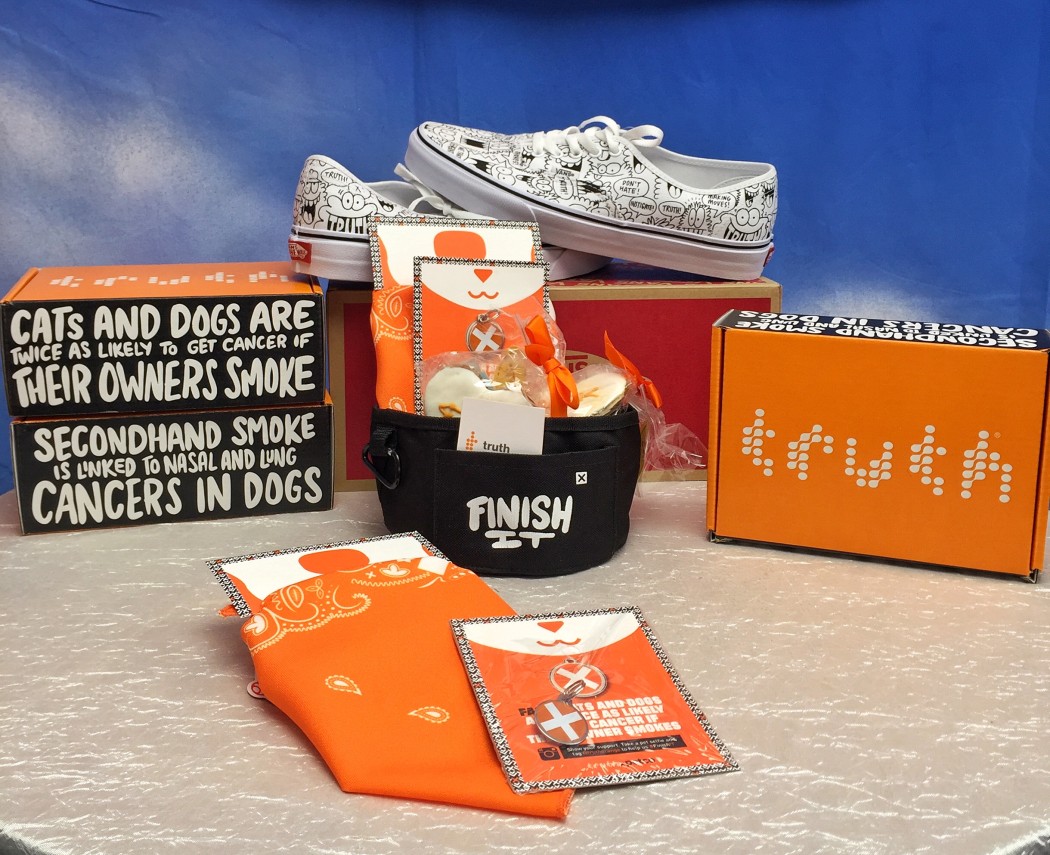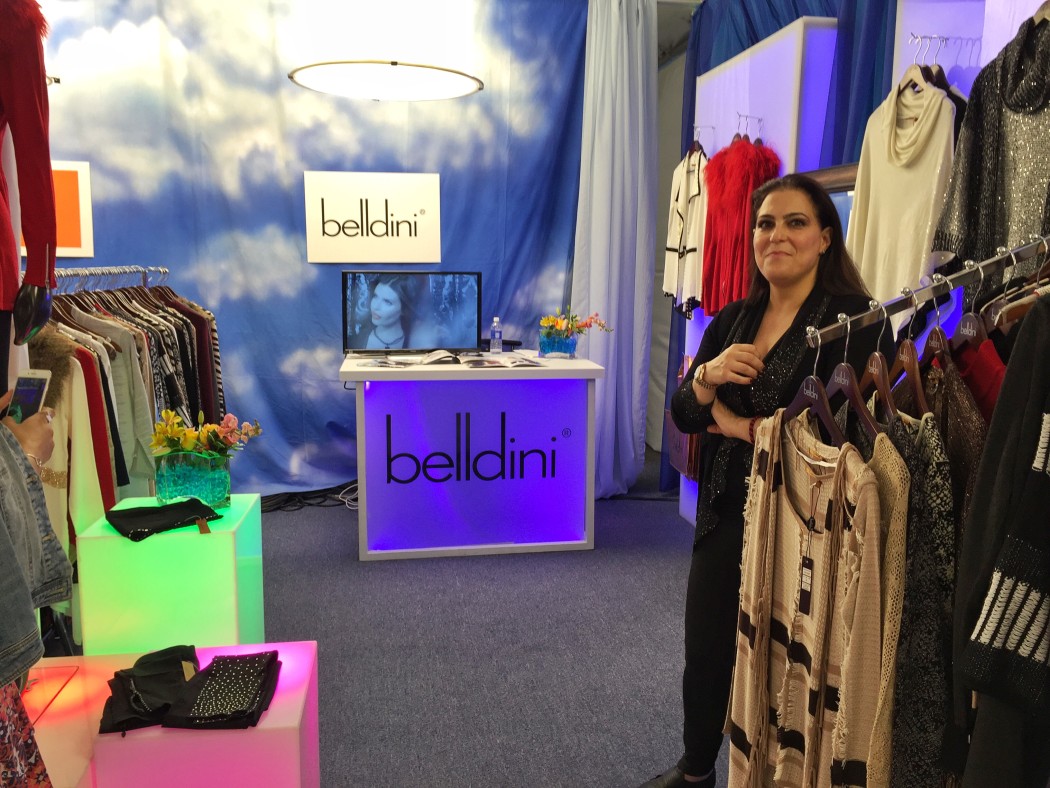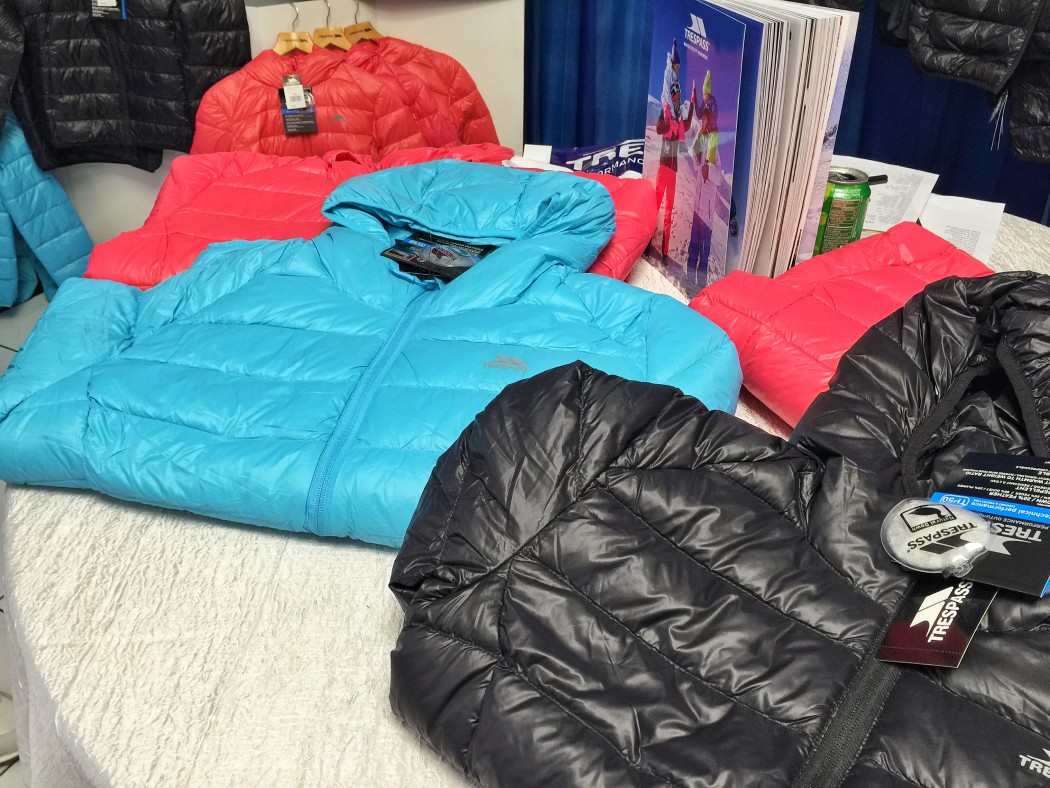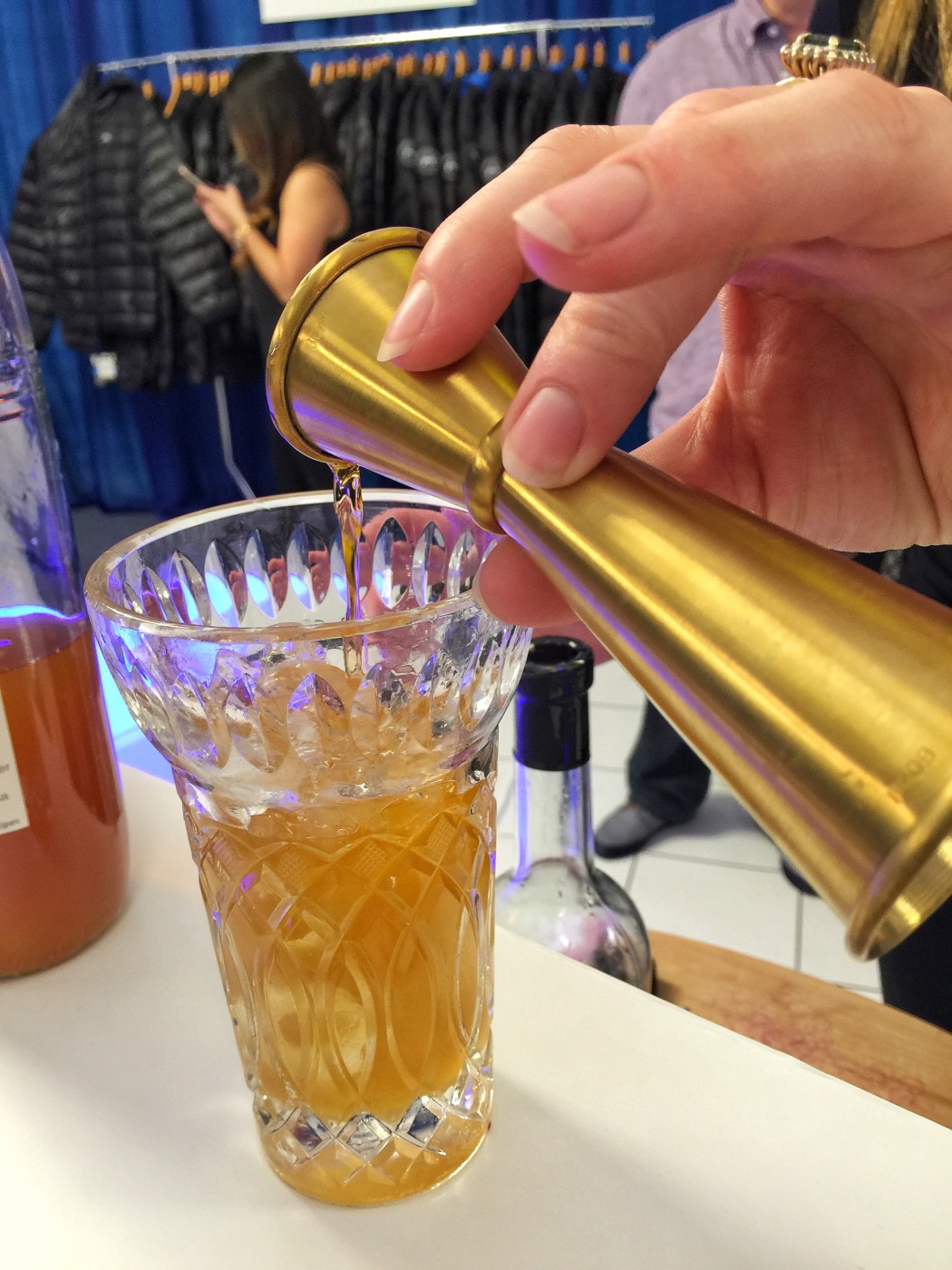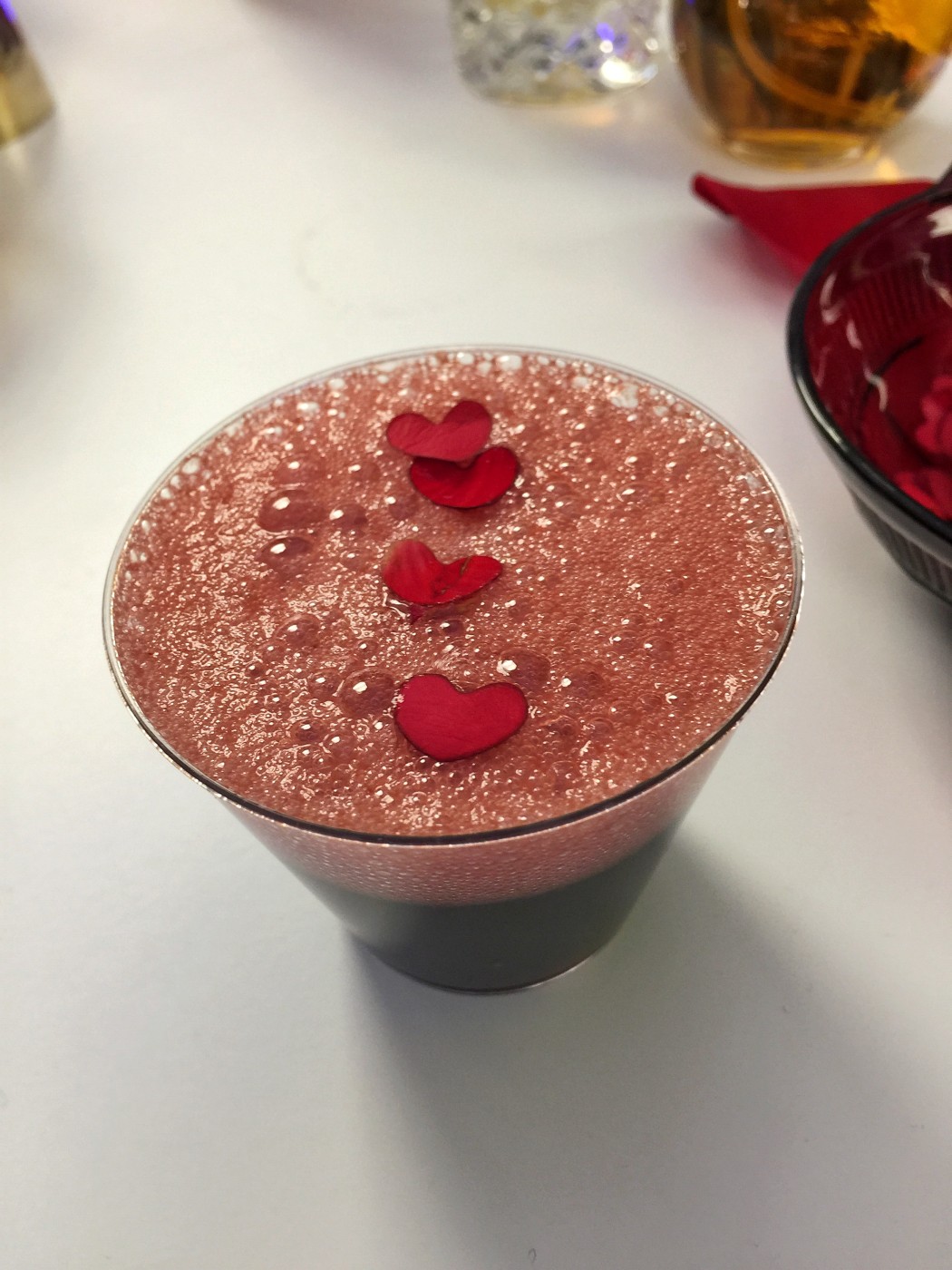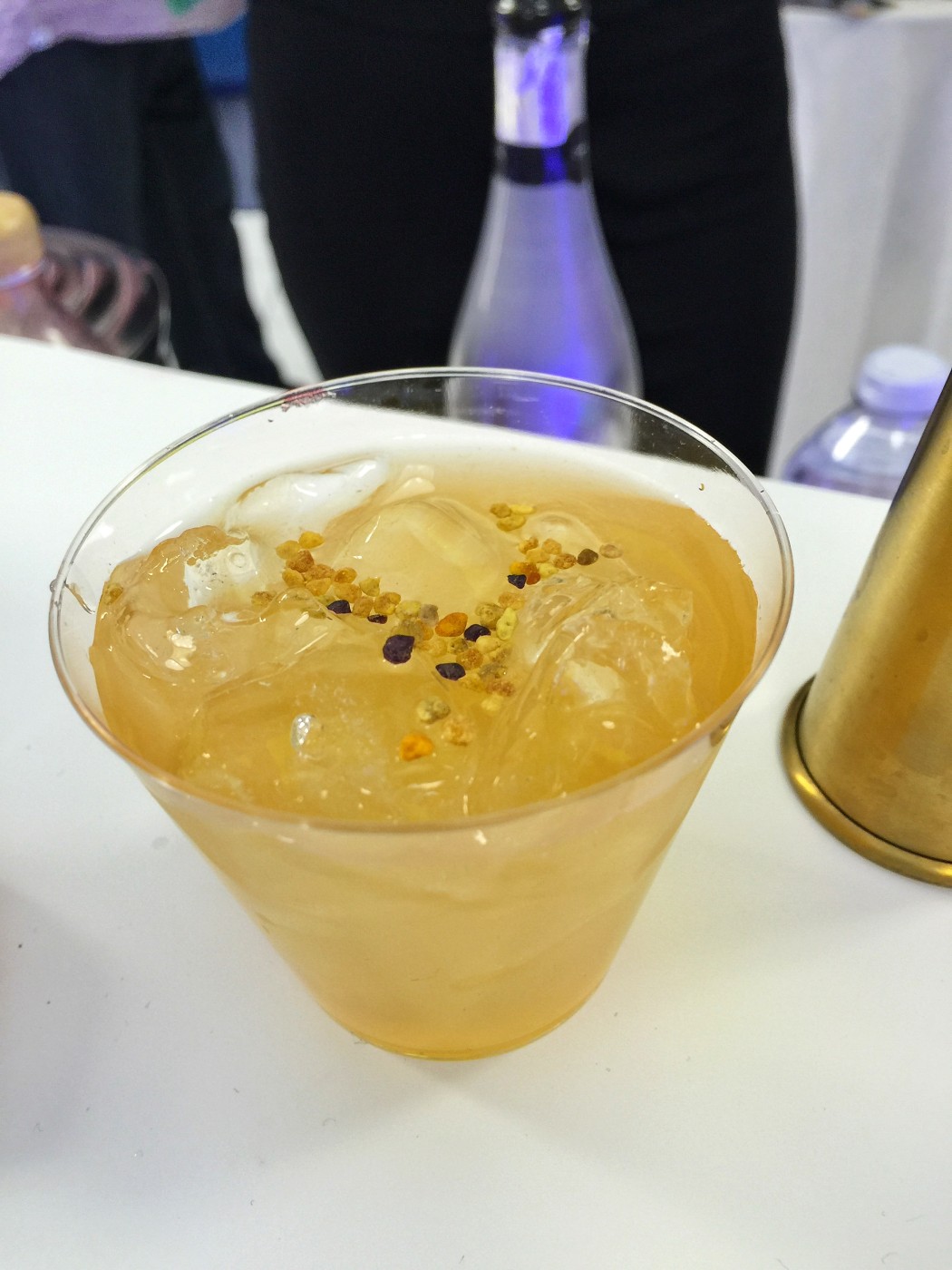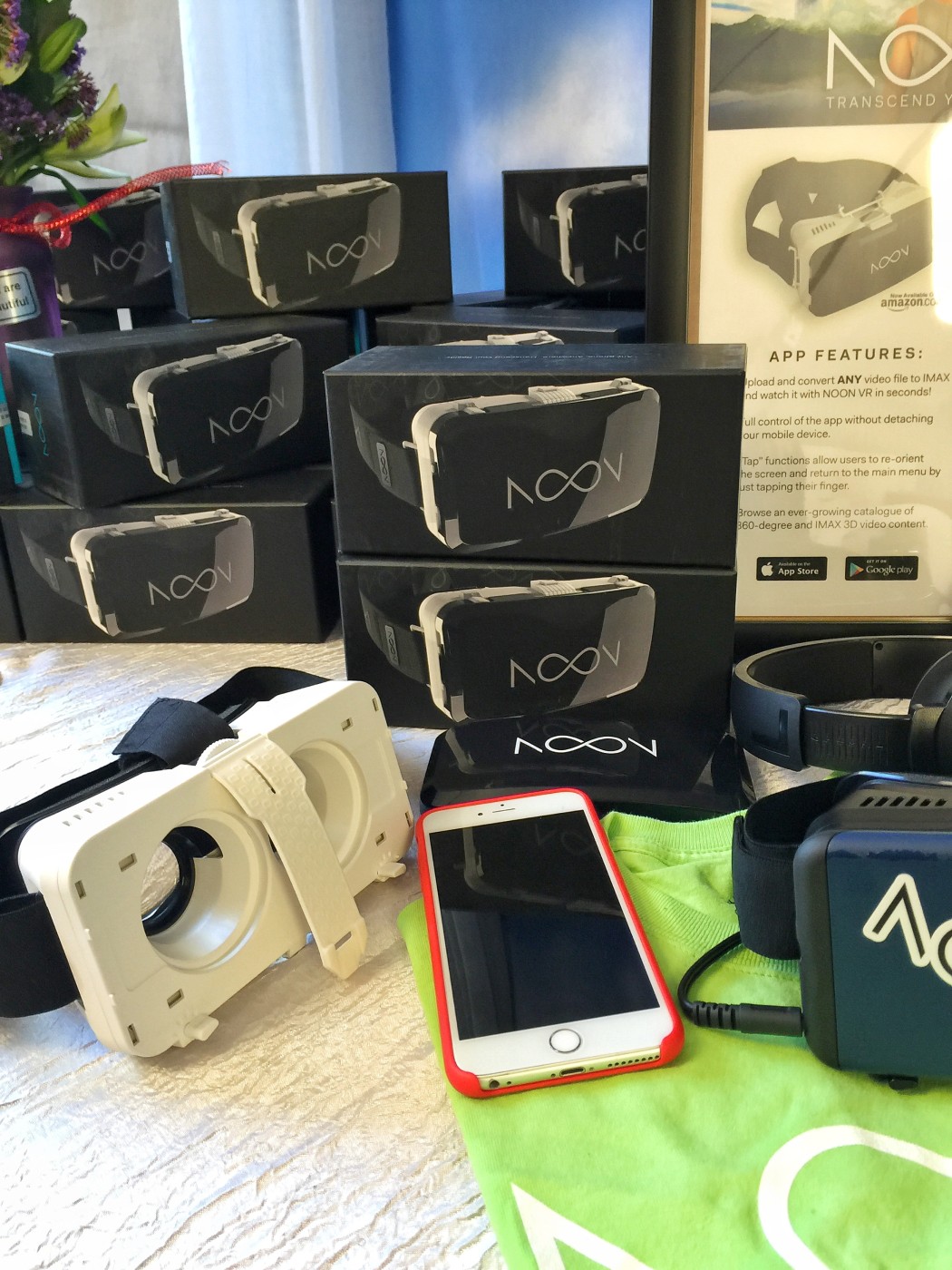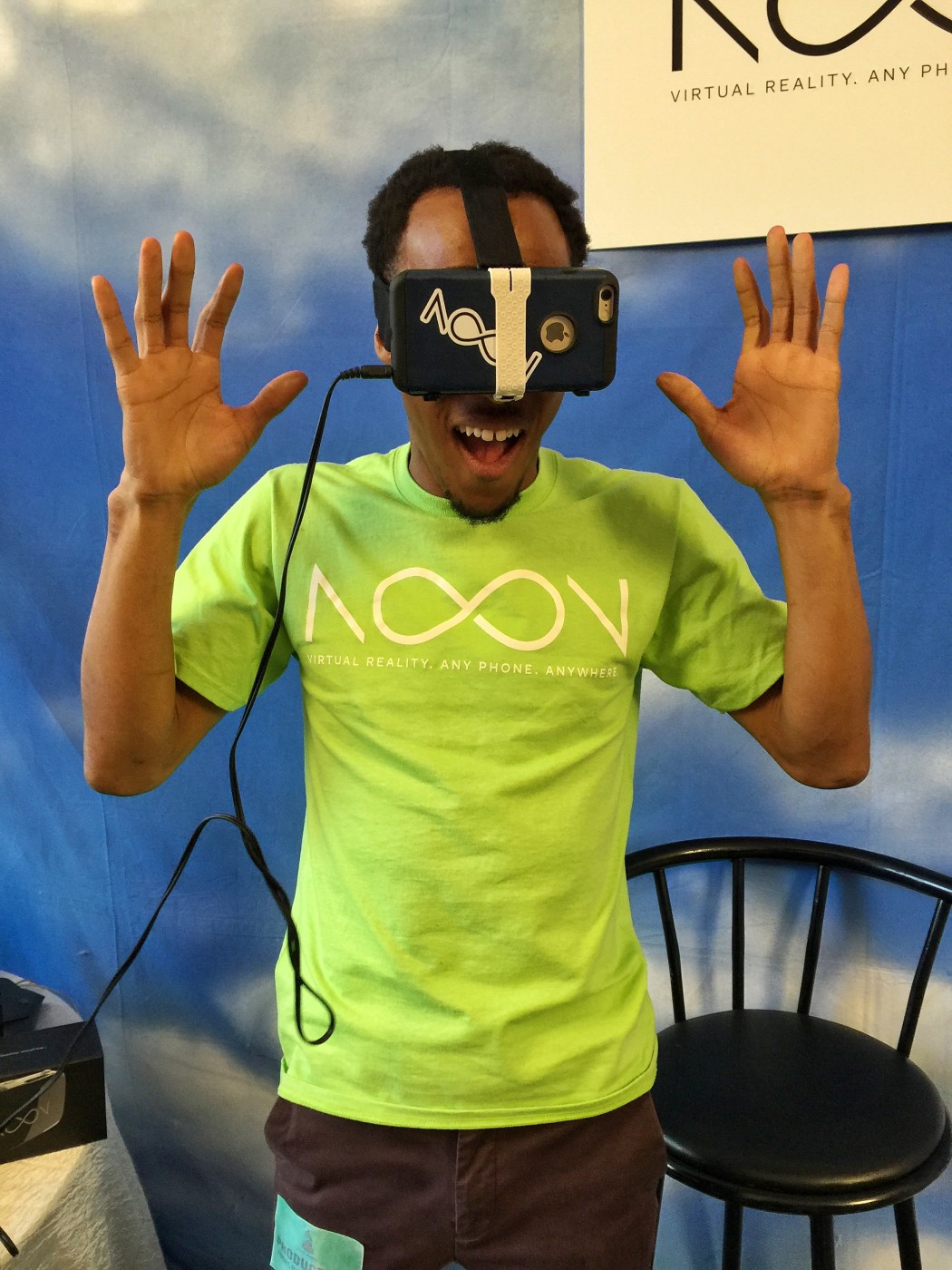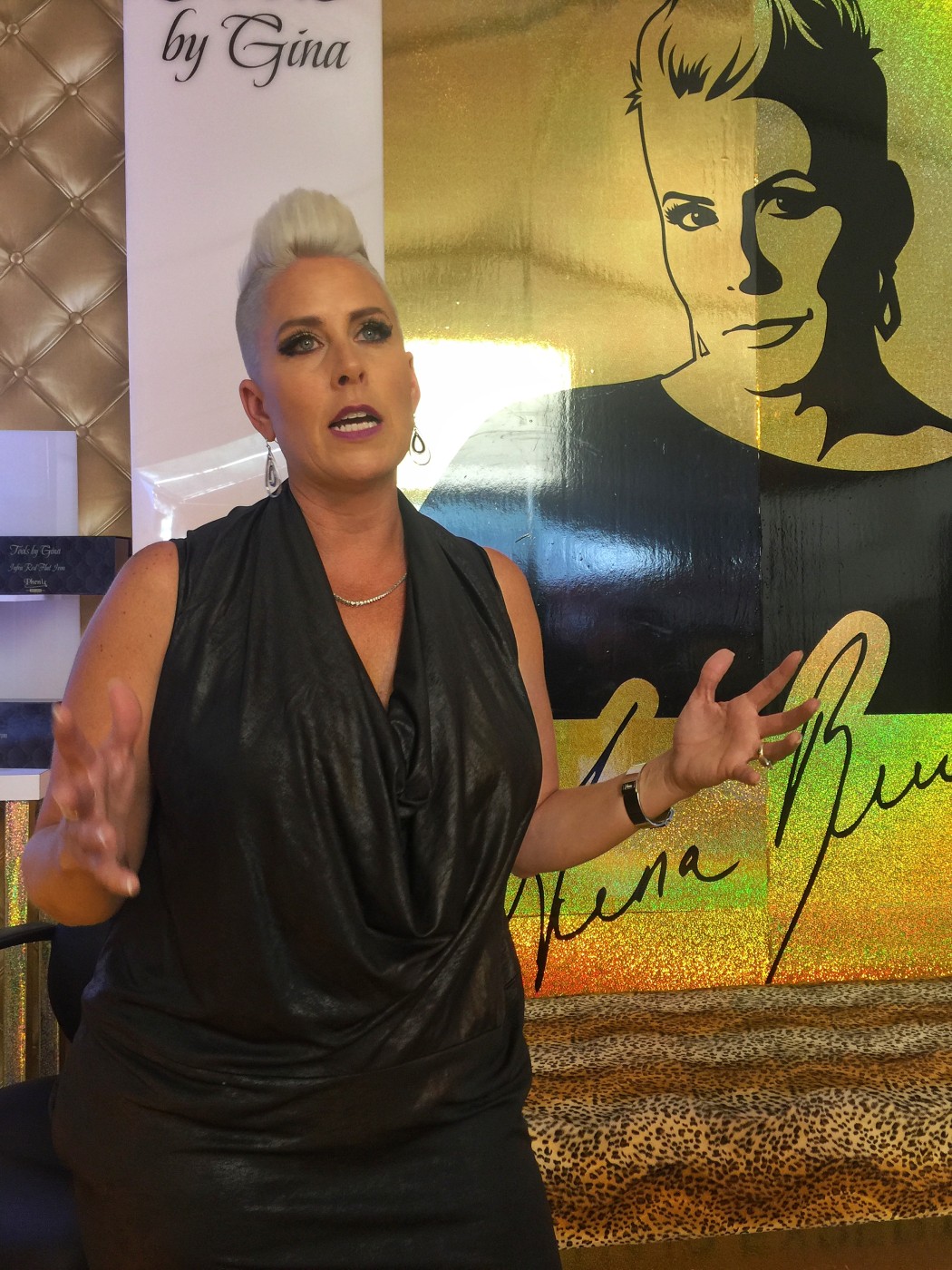 Pure Infrared Technology Professional Styling tools (blow dryers and flat irons) that will steam the hair rather than applying direct heat. This advanced technology will provide natural shine to the hair and lock in moisture.
SCUF Infinity1 professional customized controllers are designed to offer infinite levels of customization while offering interchangeable key areas of function, feature and design. (Xbox One Compatible).
SCUF Infinity1 accessories include: SCUF Protection Case, SCUF FPS Adjustable Trigger & Pro Grip Combo Kit, SCUF Thumbsticks, SCUF Rings, SCUF Charging Cable, GamerGrip Total Grip Solution and SCUF Hat.
PHILLIP ASHLEY CHOCOLATES | $199.00
Chef PHILLIP ASHLEY uses vintage aged, luxury ingredients to craft the flavors for this 6 piece designer chocolate gift box called the Luxe Collection. Flavors include Saffron, Aged Balsamic Vinegar and Japanese Suntory Whiskey.
Additionally, all guests attending the official GRAMMY Celebration will take home one of the world's most expensive confections (a 23k Gold salted caramel pecan praline valued at $79) from Phillip Ashley Chocolates.
Belldini, a leading manufacturer of women's fashions for over 35 years, offers everything from cardigans and pullovers to twinsets and leggings. Their extensive collection of high-quality apparel allows the active woman to seamlessly transition from day to evening.
FIT CLUB TV "ULTIMATE FITNESS PACKAGE" | $6,180.00
Fit Culture Threads designer workout apparel ($120) + Live in Fitness VIP experience in private villa ($6,000) + Fit Culture Fuel health & performance supplements ($60).
Snap back hat.
Koi Interiors is an interior decorating firm with meticulously elected professionals who share a passion for design. Koi Interiors' Design Philosophy: Space is an art form. It is defined by the architecture that contains it and the fixtures & furnishings with which we fill it.
Designer eyewear. Marchon's portfolio of winning brands includes a wide array of prestigious fashion and sport labels that generate over 16 million frames sold annually.
SIMONE I. SMITH JEWELRY | $300.00+
SIS by Simone I. Smith earrings and necklaces plus FOCUS for Men bracelets.
THE NATURAL MIXOLOGIST |$2,250.00
The Natural Mixologist crafts custom cocktails for your event that are organic, gluten free and vegan. Cocktails that are classically inspired and naturally recrafted. Talent to receive custom in-Lounge cocktails plus a gift certificate for Mixology Services at an event of their choosing.
Virtual reality headset & mobile app made for iOS & Android mobile devices.
TRESPASS PERFORMANCE CLOTHING | $200.00
Goose-feather down jacket from Trespass. At Trespass, our philosophy is to make sure that you enjoy being outdoors all year round, whatever the weather throws at you. If you're interested in running, cycling, skiing, camping or perhaps you just need a waterproof jacket for the morning commute, we've got it covered!
truth x Vans by Kevin Lyons: truth's "Finish It" campaign empowers smokers and nonsmokers alike to join together and use their creativity to be the generation that ends tobacco use. We believe in the power of art—and fashion—to spark conversation and drive change. That's why truth has teamed up with Vans and Kevin Lyons to create a one-of-a-kind sneaker that encourages everyone to use their voices and creativity to end smoking for good. ($60)
truth Treats: There is a misconception that smoking only harms people. The truth is, cats and dogs of owners who smoke are twice as likely to get cancer. That's why truth has teamed up with gourmet, organic pet treat maker, Bubba Rose Biscuit Co., to create a treat that reminds us about how this issue impacts– human and furry alike. By putting an end to tobacco, we're also saving our best friends.  ($9.99)
IN THE GIFT BAG
ACCEPT ME BREAK AWAY TEE | $36.00
ACCEPT ME is a Philanthropic Fashion Brand that supports a global culture of ACCEPTANCE and strives to redirect societal marginalization, a social enterprise that supports mentorship and education for at-risk youth.
Our award-winning Leather Wrap case for iPhone 6/6s features genuine leather fused to a metalized frame for a classic look and luxurious feel.
Renee Lynn, The Age Interventionist, focuses on holistic, natural treatments to turn back the hands of time on our faces and bodies. Her 24K Gold Facial ($325) process has been featured on Ricki Lake, Ellen and The Doctors. Renee's celebrity clients will soon be enjoying her new proprietary Youth Blast product ($135), the only HgH precursor product that can be taken orally or topically.
Private Tour of the Big Cat Rescue in Tampa, FL, along with a Big Cat Swag Bag.
DONNA BELL'S BAKE SHOP | $24.99
Donna Bell's Bake Shop: Recipes and Stories of Family, Friends and Food: the heartwarming story of how NCIS star Pauley Perrette and her two best friends created a Southern-style bake shop in Manhattan – a celebration of love and friendship with gorgeous photographs and delicious recipes.
DUTTON, AN IMPRINT OF PENGUIN RANDOM HO– — USE | $30.00
This book bundle from Dutton, an imprint of Penguin Random House, includes a finished hardcover copy of thrillers FIND HER by Lisa Gardner and an excerpt booklet of Harlan Coben's upcoming hardcover, FOOL ME ONCE.
"Be Electric" rose gold filled chain featuring a satin rose gold-plated lightning bolt.
Custom handcrafted & hand stamped solid brass Guitar Pick Keepsake Token.
MyKind Organics Vitamin C Spray: Vegan, Gluten Free Vitamin C Spray in Cherry or Tangerine.
A $1,000 voucher that may be applied towards a 7-Day Stay at the Golden Door Resort & Spa in San Marcos, California.
Go Smile Dental Pro: Cleaning & Whitening System.
Green Gorilla offers the world's finest CBD products. Our "Hemp & Olive" CBD Oil supplements are 100% organic and produced with 100% pure cannabidiol.
HEALING SAINT by DR. JANE 360 | $193.00
Healing Saint Luminosity Skin Serum uses polypeptide complex and natural botanical extracts to gently and effectively reduce the appearance of fine lines, fade age spots, minimize uneven tones and increase luminosity. ($145)
Healing Saint Hair Follicle Stimulant replaces what has been lost due to aging and replenishes the essential growth factors, preventing further hair loss. ($48)
Herb and Lou's presents the first infused ice cube.  Our thoughtful blends of quality ingredients transform your spirit of choice into a reimagined classic cocktail with only a shake or a stir. Freeze, Pop, Drop and Sip to enjoy a Brilliantly Crafted Cocktail in just seconds.
NEW Hydroxycut Black ultra advanced liquid-thermo technology for intense weight loss. Hydroxycut Black contains only the latest and most premium ingredients to help you conquer your goals, and look and feel great!
The PRO-15 and PRO-Dental are Premium Probiotic Formulas for Digestive and Oral Health.
Luxury dainty CZ embellished bracelet from Jewels By Durrani, official jewelry line of DASHDOLL, Durrani Popal.
Whole Body and Local Cryotherapy treatments.
Silver keychain personalized with the latitude longitude coordinates of a place on Earth that is special to the recipient.
Gift certificate for free set of 100% Remy human hair clip-in extensions.
MISSION1 CLEAN PROTEIN BAR | $5.64/box
The Mission1 bar is the absolute best-tasting, cleanest protein bar ever! Delivering superior ingredients, a decadent taste with no artificial flavors or colors, no inferior protein sources like collagen or gelatin and zero rice syrup, Mission1 is the only option to fuel all your life's daily missions!
MONQ Therapeutic Air: feel nature with heated, blended portable aromatherapy ($60) plus $60 Gift Card.
80-page music trade magazine.
In a fast-paced world, NEURO helps to level the playing field. We create great tasting drinks that do great things for great people. With enhanced energy and focus, a protective dose of key vitamins and nutrients, a serene, calming mood, even a full night of restful sleep – everyone can STAR in the own life.
NOVELTY PREMIUM ILLUMINATED WATER | $15.00
One of a kind refillable water bottle with lanyard.
Wearable art cuff bracelet.
PATINA RESTAURANT GROUP | $250.00
$250 gift card to indulge at any of our celebrated restaurants across the U.S.
Athleisure with an aesthetic rooted in freedom, form and function, Peggy Moffitt is the future of activewear.
PHILLIP ASHLEY CHOCOLATES | $79.00
One of the world's most expensive pieces of chocolate from Phillip Ashley Chocolates: a 23k Gold salted caramel pecan praline.
Family 4 pack to the Planes of Fame Museum, whose mission is to preserve aviation history, inspire interest in aviation, educate the public and honor aviation pioneers & veterans.
Pet Selfie taking device.
Purely Inspired® Organic Protein is a USDA organic, 100% plant-based nutritional shake available at an everyday price! This vegan-friendly, gluten- and GMO-free formula has 20g of protein, 7g of fiber, and a fruit and veggie blend.
100% organic certified coffee line created by Aerosmith drummer, Joey Kramer.
Synthetic Vortex Brush Set with Belt…our most loved professional brush set.
Slice Lab produces innovative jewelry and custom 3D design work. Cubana Ring: innovative 3D printed polished white nylon.
Chic plates with portion control disguised in the design.
Assorted dead sea spa products for pets including Mineral Enriched Rescue Cream ($21.95), Mineral Rich Extra Strength Shampoo ($15.95), Mineral Rich Dead Se Mud Shampoo ($19.95) and Dead Sea Two-in-One Shampoo & Conditioner ($15.95).
Get a spa-quality massage performed in your home, office or hotel room by a 5-star, licensed and insured therapist. Available in over 20 major cities, Soothe is open 8 am to midnight daily.
Hand poured soy candle made in small batches.
Sticky Heelz has been designed to address the issue of loose fitting shoes that slip or rub and blister. The product has 2 shoe pads that remain in the shoe for a number of wears and 4 disposable heel pads. When the pads connect using a Velcro type fastener they attach the foot to the back of the shoe therefore preventing the foot slipping inside the shoe.
SUNDIAL POWDER COATING | $500.00
$500.00 gift cert for powder coating services. Powder Coating is a smarter, more economical way to apply a decorative and protective finish to metal and aluminum products. It's not just a useful alternative for metal doors and frames, roofing or wrought iron; it's also far superior in terms of coating quality and durability. A popular refinishing method, it's been championed by institutions, homeowners and consumers for courtyard, patio and office furniture, entry gates, barbecue grills, basketball frames, and other interior and exterior furniture, fixtures and recreational items.
The Concierge Tribute makes it easy to create a beautiful collaborative video montage of family and friends who come together to show their love and gratitude for someone they care for. You can sit back and relax while we bring your video together. Our professional concierge will work with you to coordinate everything you need, and edit the final video.
All guests attending the official GRAMMY Celebration will also have the opportunity to experience Tribute…one of the most meaningful gifts on Earth…with the Classic Tribute ($25).
Wristband Headphones (Classic or Natural).
Medicinal Herbal Root Tea.
Metal Front Pocket Wallet.
Ultherapy can help you achieve a fresher, more youthful look from your brow to your chest! Harnessing the power of ultrasound, Ultherapy is the only non-invasive procedure FDA-cleared to lift skin on the neck, under the chin and on the eyebrow. Ultherapy uses safe, time-tested ultrasound energy to lift and tighten the skin naturally—without surgery or downtime. Ultrasound, of course, has been used safely throughout the medical field for more than 50 years—and Ultherapy has been established as safe and effective in clinical studies and in more than 350,000 treatments worldwide.