The Legend of Tarzan
Rated PG-13 | Opens July 1st
photos courtesy of Dolby Laboratories
[dropcap letter="I"]nvited to attend the screening of Warner Bros.'
"The Legend of Tarzan"
Monday night at the
Dolby Theatre in Hollywood
, the anticipation of a film so grandiose was certainly felt. The cast of the film is undoubtedly talented (
Alexander Skarsgård, Margot Robbie, Christoph Waltz, Samuel L. Jackson, Djimon Hounsou), 
but as is often the case, that doesn't always a successful film make. But this time, it works. The
Legend of Tarzan
begins not as a young Tarzan swings through vines alongside his gorilla family but rather telling the story of John Clayton, the man. We explore where his life has led him, and just how one learns to survive. It's a tale of societal confines, the power of love and loyalty, and the value of life, whether animal or human.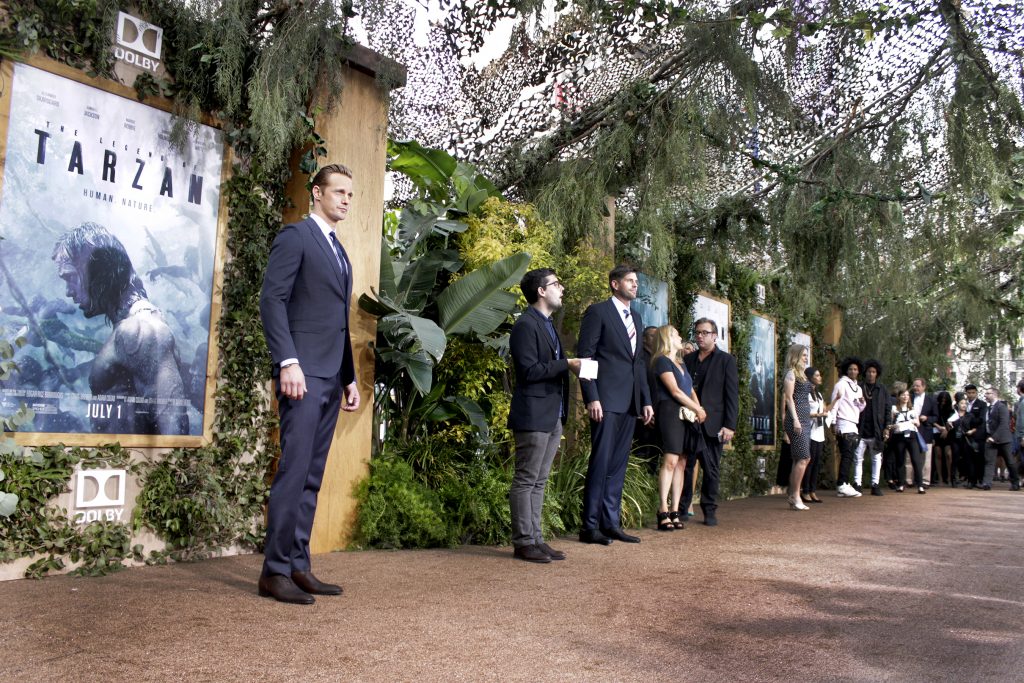 The movie doesn't simply implore women everywhere to ooh and ahh over Alexander Skarsgard shirtless or invite the men to get lost in Margot Robbie's breathtaking beauty and realness, it actually inspires hope and polarizes our continual dissuasion of the ever teetering moral compass in society. Albeit hard to ignore the candor and undeniable talent of both leads and the genius behind Waltz and Jackson, it's the heart of this story that made it so brilliantly executed. Blending a world of animal and human, we aren't forced to watch another goofy interpretation of animals talking. In fact Director David Yates executes a story, adapted for the screen by Adam Cozad and Craig Brewer, with a truly primal lens showing respect to the animal kingdom, indigenous tribes and making the constant reactionary response of men utterly transparent. The sound and visual prestige of #DolbyVision and #DolbyAtmos elevated the entire experience. Shot by Cinematographer Henry Braham, the subtle filters on the lens, the wonderfully executed CG, and the continual movement from emotional perspective to realistic landscapes, I can't help but praise the final outcome.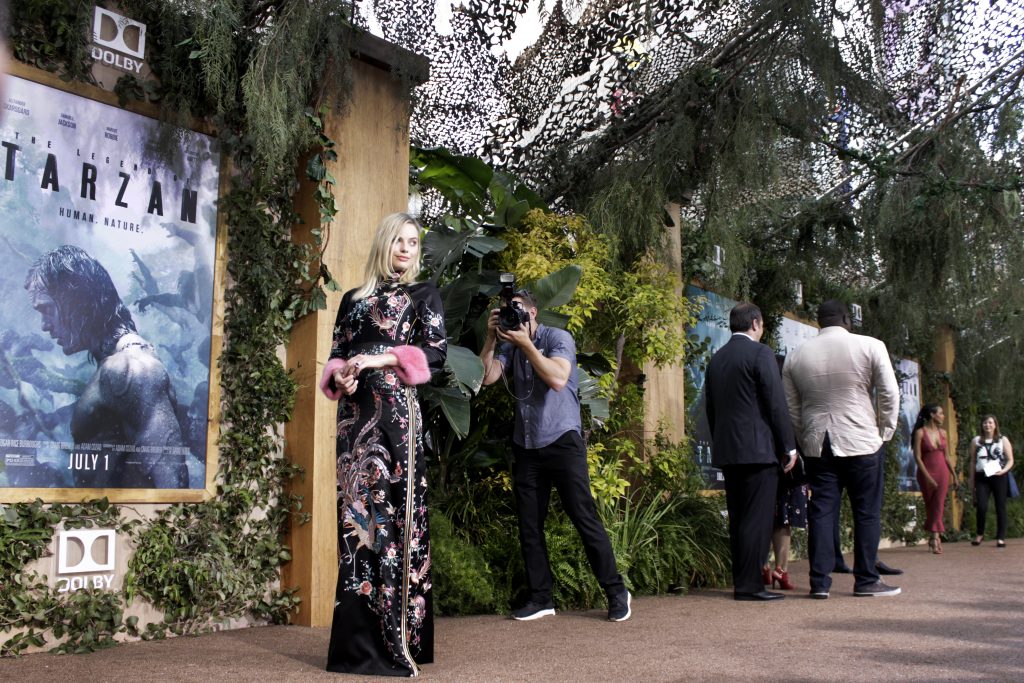 In essence, the story of Tarzan is one we've all heard. Whether it's a tale we heard told as a child or another Disney version of the character, this Tarzan seems like a true historic tale of spirit and strength. This version is one I feel trumps any other. It is seamlessly drawn together through well constructed story, powerful characters, phenomenal imagery, daunting losses, and the parallels of the notion of survival of the fittest in both nature and humanity. Audiences will no doubt fall more deeply in love with Alexander and Margot but Yates deserves applause for this film. Not only is it a refreshing take on a familiar tale but he commands respect for creating a setting that encouraged his cast to really dig deep into their more fundamental natures. There isn't a wasted word in the story nor does any of the cast overplay a single scene.
LEGEND OF TARZAN hits theaters tomorrow.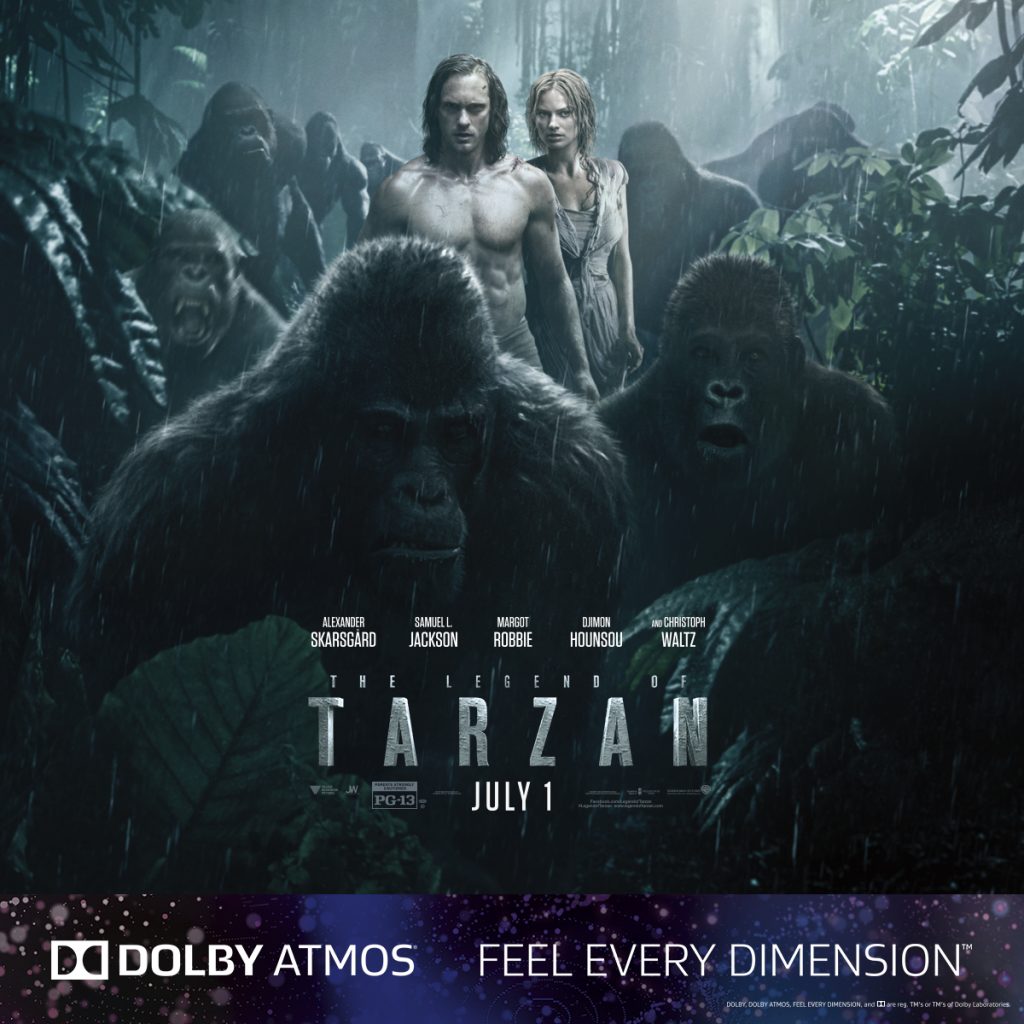 [separator type="thin"]
July 30th | White Lies + Alibis PopUp Dinner in Los Angeles!