Smiling Brighter in LA and NY
Dr. Shawn Sadri Opens His Practice
[dropcap letter="A"]s someone who smiles a lot, I have always wanted to try teeth whitening. While I have spent time researching a lot of different dentists in Los Angeles, not all are a fit for me nor do they offer in-office whitening services. Standard practices for in-home whitening care usually means visiting your general dentist and getting hand molded mouth trays made. They are accompanied by whitening syringes available for purchase usually at the dental offices. BUT – for someone who travels a lot, enjoys coffee and red wine, smiles as much as I can, I was ready to try something a little more immediate. That's when I came across
Dr. Shawn Sadri
. Based in New York, now also practicing in Los Angeles a few times every month, Dr. Sadri is a young dentist responsible for some pretty notable smiles. With an emphasis in smile makeovers, it was his down to earth approach that won me over.
I reached out and scheduled an appointment while he was in Los Angeles. Located in Westwood, when you meet Dr. Sadri and his LA dental tech, Eliot Rahelan you immediately feel welcome. After filling out some basic paperwork, it's time to go back to the rooms and get set up. Eliot and Dr. Sadri walked me to my patient room, gave me the lowdown on every step of the process, and then began to prep me for the whitening procedure. To start out, both gentlemen are not just handsome but professional and have an incredible bedside manner. Dr. Sadri explains the three processes of whitening as Eliot drapes me with the cloth bib and then explains what he'll be doing every step of the way. The process takes about 45 minutes to an hour.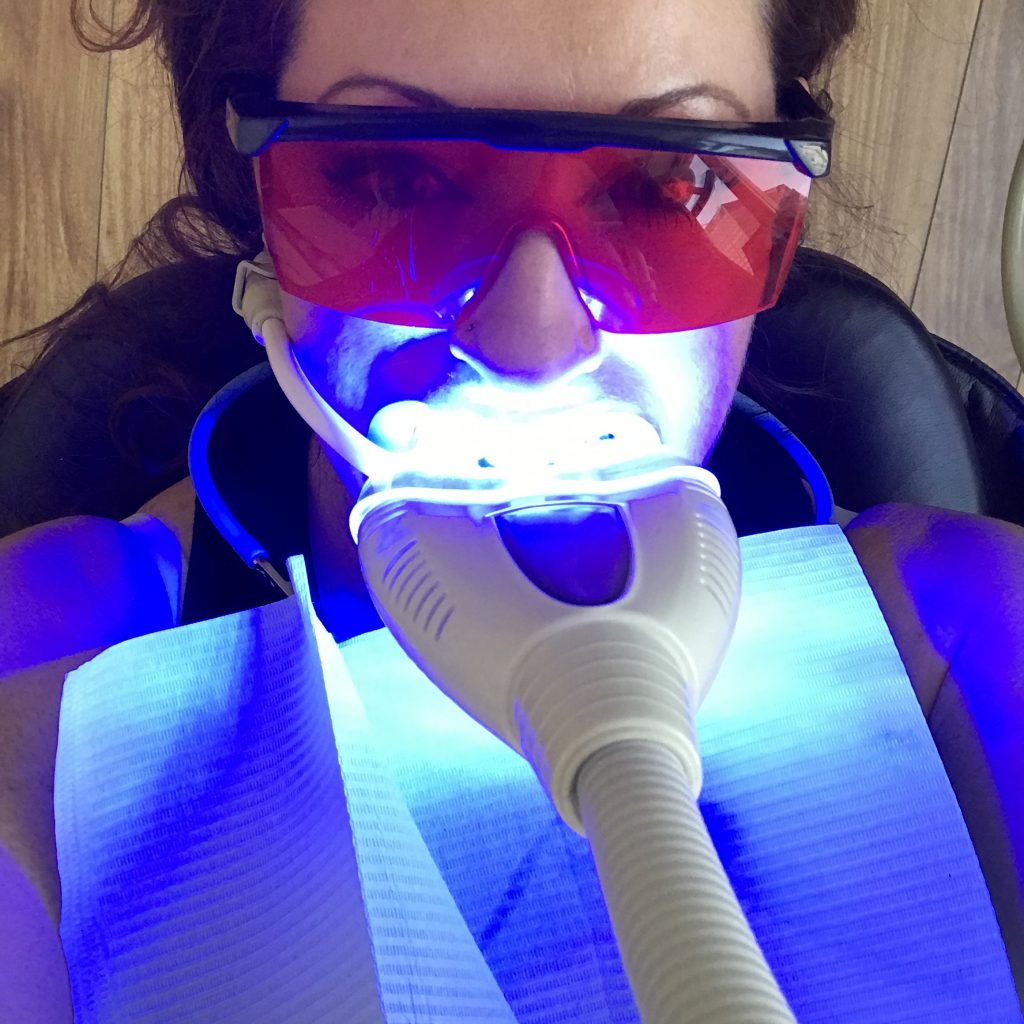 Much like a teeth cleaning, Eliot takes his dental tools to clear off any plaque or buildup. Thankfully I had just been to my regular dentist for a cleaning and my teeth were ready for this. That said, every tooth is carefully examined, as are your gums, to ensure absolute safety and effectiveness. Once my teeth are prepped and ready for the first step, a mouth guard is placed in my mouth, lips are moistened with vaseline and the air tube is nestled snug to make sure keep the area completely free of particles or interference. Don't get me wrong, it's a strange feeling to have your mouth propped open but I can assure you it's well worth it.
Step 1: Gently paint on whitening solution.
Step 2: Bring whitening black light towards mouth.
Step 3: Time for 10-20 minutes depending on patient's tolerance level of sensitivity.
Every few minutes, Eliot or Dr. Sadri would make sure I was doing good, ensuring that my teeth weren't too sensitive, and when I could, we'd have some pretty funny conversations while I texted and they talked. It made the hour go by rather quickly.
This process can repeat up to three times for maximum whitening results (hence the range in processing time). I was fortunate enough to be able to sit through all three sessions with minimal sensitivity and maximum whitening results. It is worth noting that every patient is different as is our enamel's capability of lightening. No two mouths are the same so be realistic when going in for a whitening.
All in all, I can't wait to go back and do it again. Dr. Sadri and Eliot made the process painless and the results absolutely beautiful. To book your appointment:
[columns_row width="half"] [column]
LOS ANGELES
10921 Wilshire Blvd, Suite 904
Los Angeles, CA 90024
la@drshawnsadri.com
[/column] [column]
NEW YORK
18 E. 50th St, 8th Floor
New York, NY 10022
office@drshawnsadri.com
[/column] [/columns_row]
[columns_row width="half"] [column]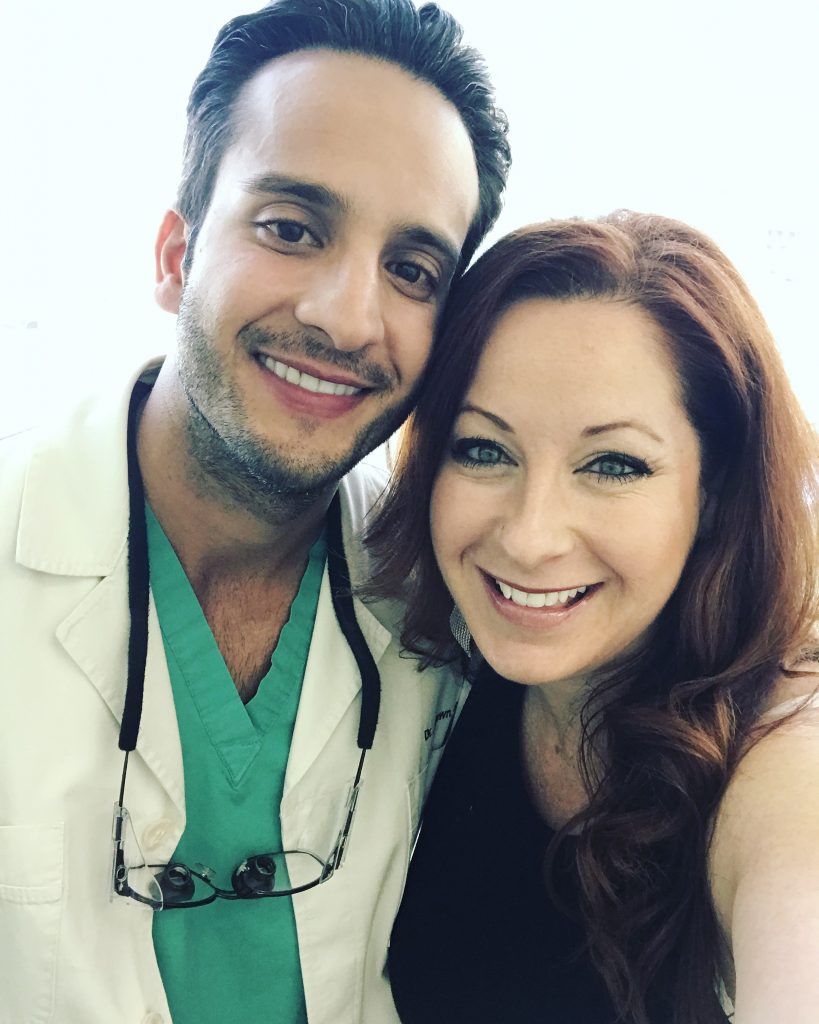 [/column] [column]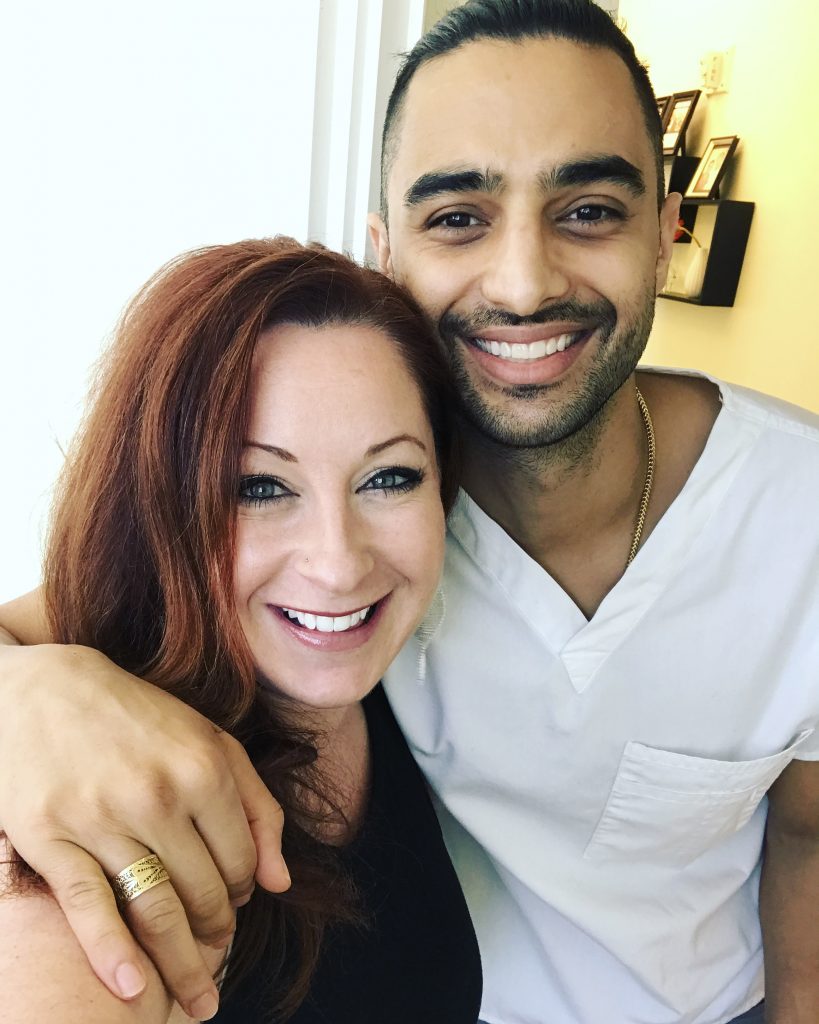 [/column] [/columns_row] [separator type="thin"]
About Dr. Sadri
The American Academy of Cosmetic Dentistry
The Academy of General Dentistry
The American Dental Association
The New York State Dental Association
The New York City Dental Society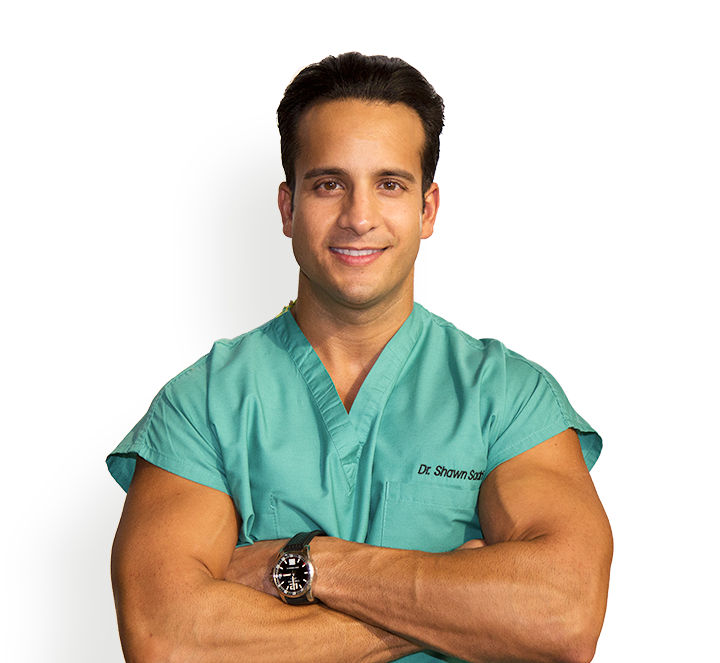 Dr. Shawn Sadri is a life long resident of New York City graduating from Rutgers School of Dental Medicine. He completed a residency at New York Presbyterian-Weill Cornell, training in general and cosmetic dentistry. He completed training at the prestigious Memorial Sloan-Kettering Cancer Center dealing with oral cancer.
Dr. Sadri has wide exposure to various fields in the profession which includes treatment for porcelain veneers, bondings, crowns, bridges, onlays, molar root canals, dental implants, Invisalign (invisible braces), fillings, and emergency care. He specializes in cosmetic dentistry and complete makeover smiles.
Dr. Sadri has trained with some of the most respected cosmetic dental specialists in the field and has attended what many regard as the top dental institutions in the world. He combines his knowledge and experience in cosmetic dentistry with his artistic skills to produce beautiful bright smiles. His philosophy is to create a smile that reflects who you are, one that achieves your goals and enhances not only your teeth, but also your self-esteem.
[separator type="thin"] [wdi_feed id="1″]