A Known Associate – AKA: A look at ATOD Magazine Editor, Dawn Garcia
by AKA Creator, Andrew Smits

Creator of A Known Associate, Andrew Smits, recently did a feature with ATOD Magazine's Editor, Dawn Garcia. With playful questions and a style only Andrew can deliver, enjoy the piece they did:
It's Friday, and once again time to 'free associate'. This week I'm getting spontaneous with a female of the species and verbally riffing with the lovely, talented and hard working Dawn Garcia. She is the visionary behind A TASTE OF DAWN Magazine and all-around champion of creative spirits in the world of food, film, music, entertainment, arts and fashion. Dawn's purpose is to inspire the world to savor every moment. So let's do just that and enjoy her responses to the randomness that is 'Free Associate Fridays'.

Let's free associate!
1. I say favorite sense, you say…  Damnit. Do I have to choose? I say… hmm. Ok. Sight. Why? Because it leads the exploration of everything else and when you willingly choose to close your eyes, you heighten the other senses so desperately in need of attention.
2. I say dare, you say… YES!
3. I say last meal, you say… Foie Gras, champagne, dark chocolate with chiles, and LOTS of kissing (hey, it's related)!
4. I say celebrity chefs, you say… An ever changing definition. Chefs are artists. Celebrity fades. Their passion for what they do and the 100+ hours they put in every week – that's the grit. But ok, here are some I enjoy: Brian Malarkey, Andrew Zimmern, Tyson Cole, Susan Feniger (met them all, ate their food, adore them all.)
5. I say sexy, you say… LIFE. Integrity. Sensuality. Food. Wine. Confidence. Honey dripping …
6. I say Friday nights, you say… If all goes well, unforgettable and just another reason to make it last as long as possible.
7. I say Sunday mornings, you say… Morning "love", Coffee, brunch, sitting on the ocean (though I'm tempted to sing a song here)
8. I say comedy, you say… Essential to one's survival and existence. Oh, and Monty Python.
9. I say tragedy, you say… child predators, war, violence, depression, self sabotage, death, heartbreak, wasting days lost in fear.
10. I say soul, you say… awakening to the beauty and hope around us. Benevolence. Passion. Truth. Everyone has one, some just forget to nourish theirs.
11. I say undiscovered artist, you say… My job – I mean, I spend my days devoted to sharing them with the world! Artists are the foundation of goodness. Art is the cadence that beats at the core of everything beautiful and true.
12. I say favorite lyric, you say… Let Love Rule.
* Not only is Dawn the publisher of A Taste Of Dawn Magazine—ATOD, she is an accomplished writer, radio host, event producer and all-around bon vivant. But, perhaps she is most proud of being a Mom to her beautiful little girl. Look out Oprah, Dawn is after your crown!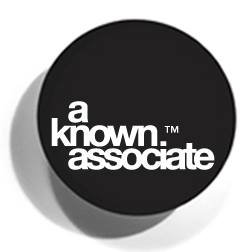 (ATOD Editor, Dawn Garcia: Thank you so much to Andrew Smits for even thinking I was worthy of the write up. This was a lot of fun! Can't wait to see who's next!!!! You can follow Andrew on his website: www.aknownassociate.com)
About Andrew: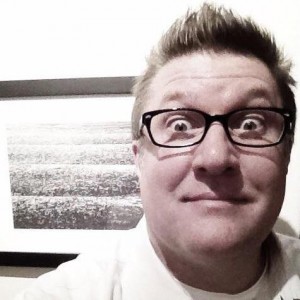 Andrew Smits is A Known Associate™—a pseudonym for this creative accomplice to some of the world's most fascinating brands in fashion, action sports, music, motorsports, consumer electronics and youth lifestyle categories. Andrew launched his career in Southern California in the early 90's at the epicenter of action sports and youth culture while working as Associate Creative Director at McElroy Communications, a startup creative boutique in Newport Beach, California. During his time with McElroy, he was responsible for many of the agencies key accounts such as Vans, Pac Sun, American Eagle Outfitters, etc., Andrew served as a key player on new business initiatives and helped grow the five-person creative boutique into a 40-person youth division of Foote, Cone & Belding (FCB). After many years as an outside creative service provider, Andrew was drawn to the brand side to directly affect the internal culture and led the creative departments for Fox and eventually multi-billion dollar outdoor sports
lifestyle brand Quiksilver, whose global reach spans 90 countries with headquarters in France, Australia, and California.
When he's not busy branding or surfing, Andrew spends his time serving on the board of directors for the National Scholastic Skateboarding League—a non-profit 501 c3 charitable skateboarding league designed as a way for students to participate in a non-traditional school sports program. It's an perfect way to showcase individual skateboarding talents in a team environment.
Andrew also shares his passion for film as an advisory board member for the Newport Beach Film Festival (NBFF). The festival seeks to bring to Orange County, California the best of film making from around the world. Committed to enlightening the public with a first-class international film program as well as providing a forum for cultural understanding and enriching educational opportunities, the festival focuses on showcasing a diverse collection of both studio and independent films. Andrew helps with the Action Sports Film Series acting as a conduit within the industry and guiding force to the festival to bring the best in film making from action sports brands and independent film makers.
Thanks for stopping by the site. More work will be posted in the down time between projects. Until then please feel free to follow A Known Associate™ on Facebook, Twitter and Instagram or send and email request for a PDF of samples.
Mucho Mahalo,
Andrew Smits—A Known Associate™
M: 949.235.1731
E: andrewhaijesmits@me.com