If you asked any one of us what we imagined 2022 to be, I'm hoping the answers are filled with optimism, because the last two years? Damn have they been rough. This is a brand new year and that means kicking ass in life is entirely up to us. So instead of writing some colorful prose about what's ahead, I invite you to ditch making resolutions and instead change your damn life. If you want that dream job? Do the work to get it. If you want a fit and healthy body? Get after it. If you want to be a better you? BE. A. BETTER. YOU. This year is about making choices and taking the power back. We can't wait to see what you do. Welcome to 2022!
— xo, Dawn Garcia | Cover Photo by Sasha Pritchard via @Twenty20
LATEST ARTICLES
Connecting Humanity Through Story.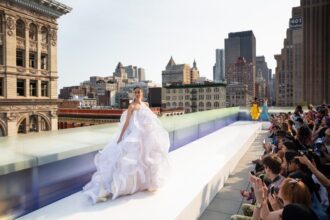 The International Design Awards (IDA) is a…
Read More
#theATOD5 | Our Top 5 Lists
Take Positive Action. Do More.
Humanity's story must be better than it is.
Culinary Inspiration
Editor's Recipe Picks
Wanderlust
The Art of Travel
Design + Architecture
A Reason to Be Curious