Inspired by Calvin Klein Home
Photographs by Martin Gaeta
My advice is you need to have a vision. Be confident. Or act as if you are confident as a way to get people to believe in you. Then repetition is reputation. Keep growing, keep changing, but always remain true to yourself and your vision.

CALVIN KLEIN, Vogue, Oct. 2011
If you haven't been to HD Buttercup, you need to go. It's an exciting playhouse for the creative mind that hosts an array of designers. HD Buttercup is located at the old Helms Bakery building in Culver City, a place us Angelenos like to refer to as the new epicenter of great design, epic home furnishings and mouth-watering food. This historical LA landmark built in 1931 is the perfect canvas and is a prime example of art deco architecture being used as fodder for the imagination. This vast space allows your eager mind to runaway with itself and create endless possibilities. I was like a kid in a candy store. The ambiance has a modern hipster vibe and a cool "I'm authentic" voice. As you're walking around you feel the clean lines and the crispness of the space; it's an art gallery for home furnishings.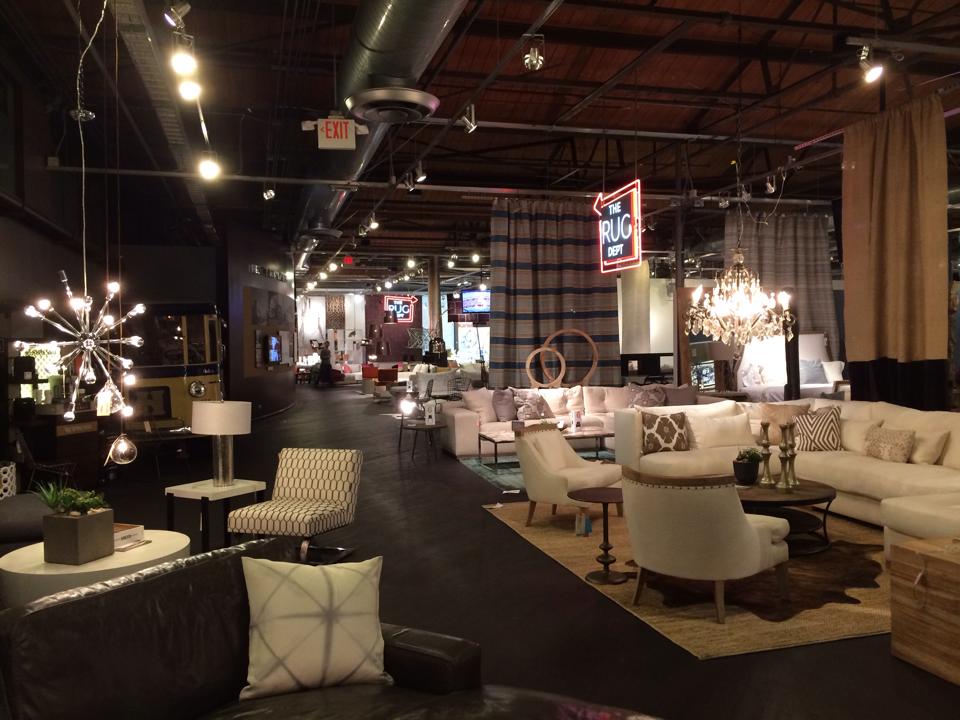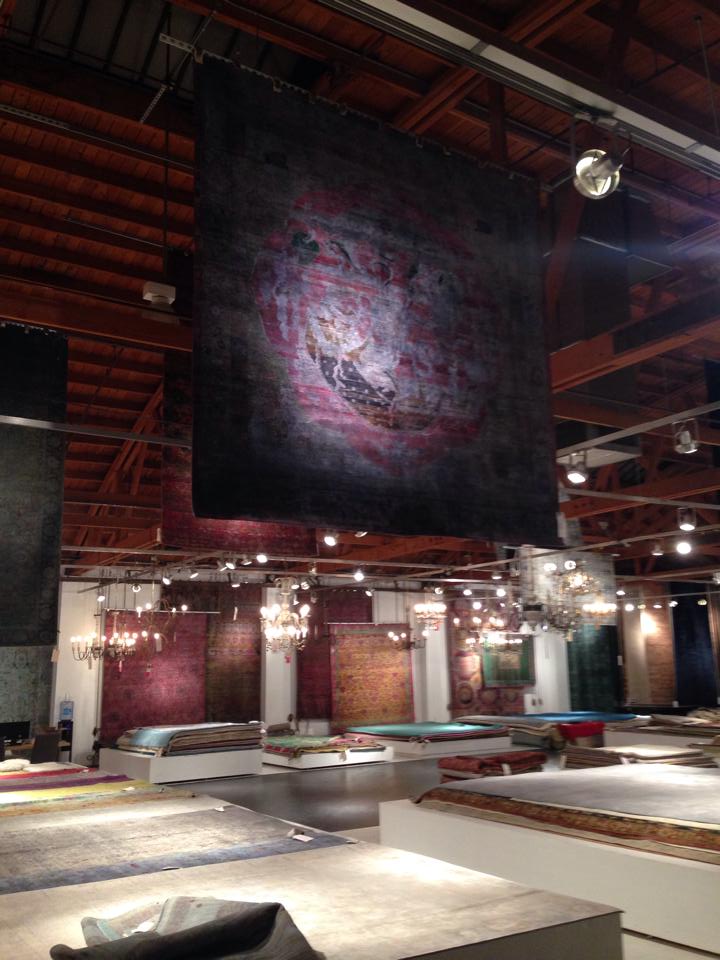 Right now at HD Buttercup you can find different pieces like raw wood coffee tables, surfboard art, industrial chic pieces and lighting, with a twist of mid-century modern "Mad Men-esque" design.  The sheer girth of the space along with its unparalleled aesthetics make it very easy to get lost in the "what if this was in my place" mindset.
My business partner and I, Daniel Massey, attended the "Calvin Klein Home" Launch party. We were elated to get a sneak peak of CK's new home furnishings line; a collaboration with creative director Amy Mellen with Objekt International. It's a line of sleek contemporary design that is moderately priced. Bob Rawlins, one of CK Home's executives called it "well-priced furniture with timeless design", and I agree.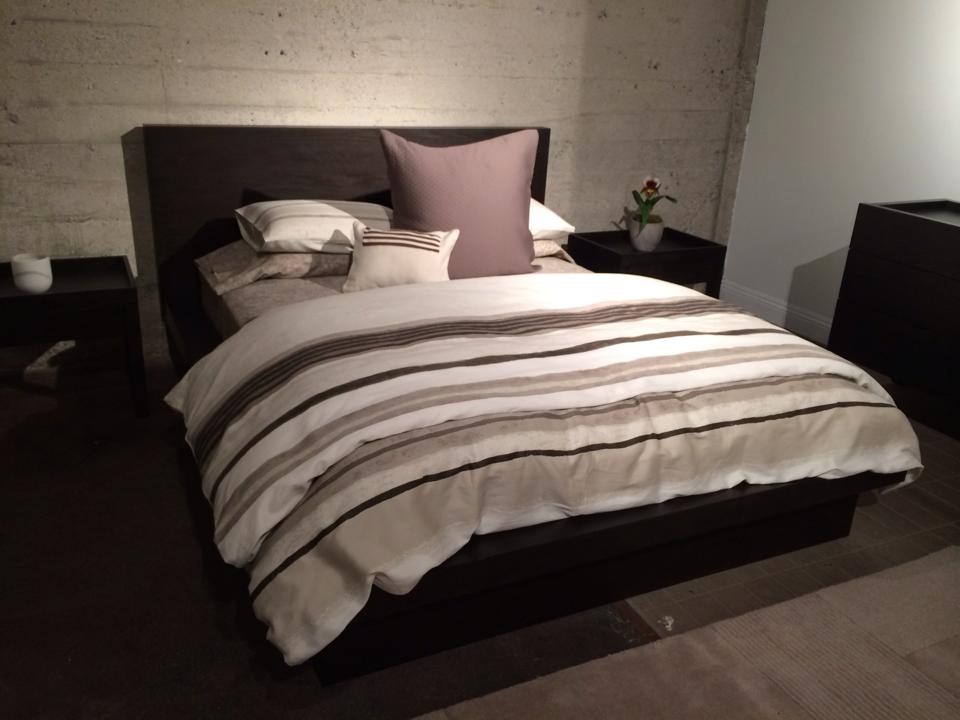 The Calvin Klein Home line is the brand's first mass retail extension into the home, much different from their home couture, which is special-ordered custom design. The upholstery for the line is made in America while the custom fabrics are imported. What I love about this particular line is the subtle details in conception and quality, such as the cabinet drawers made from solid wood featuring soft-close technology. You will find no traces of  "the collapsing particle board" in this line, which a lot of other affordable home retail stores use. It's clear their furniture is made to last. Take the Gramercy Door Chest for example, it's made from solid oak wood and has a sepia finish. This is no ordinary dresser. Compact in size, its bottom drawers push to open so it is finished with no handles. Each drawer easily opens from the recessed cutaways on the sides. The hard lines and rich colors make it seem fit for Don Draper himself, yet it's anything but dated.
At the launch party, there was positive buzz for the collection. Lauren Schott, model and admirer of the brand, says that Calvin Klein's new line is,
"Clean and useful design for the modern home. Calvin Klein's unisex approach opens the door for anyone to make it their own."
Allison Gutierez, an art and creative aficionado, commented,
"The line exhibits sleek lines, solid colors, and it encompasses the essence of the American designer. Calvin Klein's line ultimately speaks to me and says: clean, crisp, modern, and contemporary. I feel it represents the fashion line well."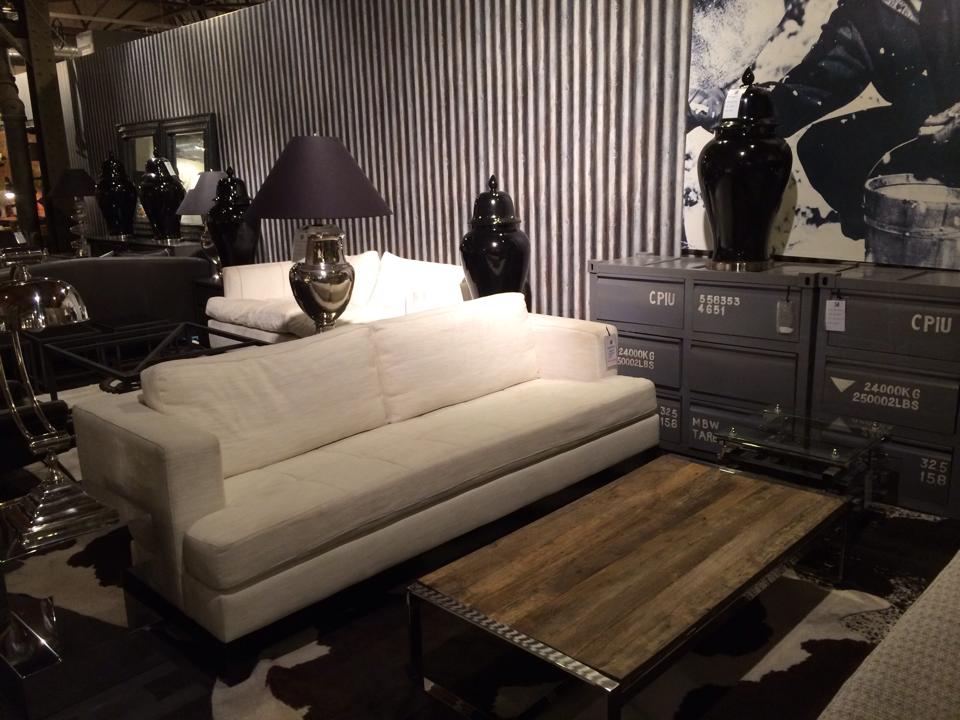 #calvinkleinhome #hdbuttercup
---
Follow ATOD Magazine™

Brought to you by our Design Friends at: