Bill Phelps. Photographer. Designer. Restaurateur. Artist.
cover photos by Everystring
It is through the shutter of the lens where the ego of humanity is stripped away and in a moment, its soul is captured.

– D. Garcia
THE PHOTOGRAPHER
There is something rather magical about a photographer that is able to tell a story through a single snap of the shutter. One whose ability to captivate the essence of the person behind the lens can compel you and invite you into a very honest part of themselves. Bill Phelps is not your average photographer. Sure he takes pictures of well known celebrities and has won numerous awards (World Press Award | Portraits, IPA Lucie), and is one of the best in the business. But it's his ability to transcend time and space through this wonderfully whimsical and cinematic structure that breaks all boundaries, invokes more thought and implores you to take a closer look. He is a beautiful photographer journaling the many facets of humanity through soulful imagery, fashion, and an intrinsic twist on emotion.
When I think of photography, it is a story. It is honest and reflective of all we are with an open-ended journey to discover. In his recent collection, PALERMO for Conde Nast Traveller UK (below), Bill Phelps gives us a glimpse into the beautiful contradictions of humanity, fantasy, and discovery. It is sensual and innocent and lonely and wise.
Recently featured in one of this Editor's favorite Magazines, Harper's Bazaar (below), it is an understatement to say that the work Phelps' produces is the kind that takes the emotional concave of ones fears and instead, invites you to open up your soul, to free the blanketed isolation and rather vacate all preconceived ideas and simply dive in. He can transcend his subjects and tell a story that summons emotion, emits passion, and resonates deeply. He isn't simply a photographer. Much like a brilliant filmmaker, he can take a single photograph and like the beautiful unraveling of a cinematic gem, you find yourself lost and, happily so.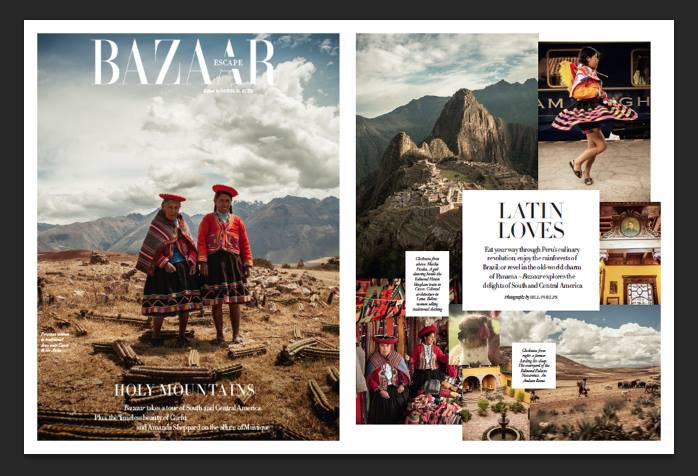 I had the distinct pleasure of interviewing Bill. He is insightful, honest, charming, and quite charismatic! With every new project he takes on, there is a sense of total abandon that translates into each featured image.
THE MAN
Dawn Garcia (DG): When you think about being a child, running free, what image has your mind captured?
Bill Phelps (BP): The green and black pre-storm skies of a Minnesota thunderstorm in August, the expectation, the electricity in the air, the tingling on my skin, tornadoes.
DG: There is always an essence of sheer whimsy through the shutter of your lens. Do you have a story in mind when you shoot?
BP: I do have a story or character in mind, a narrative, but often it is simply a poetic inspiration. The series in the waves was a break from the more art directed environment, though I did see it clearly in my mind beforehand.
DG: You have traveled the world. Is there one place you have been to that you'd say totally transformed you?
BP: "Africa" It was beyond what I expected. My inspirations often come from something I cannot explain, and most often do not want to be too definitive. Mystery, the implied, mythology, curiosity, human emotion, love, loss, the cycles of being alive. These things are with me every moment in my life, in a creative wavelength, Africa grounded so much of this for me. It was that suspended space, out of time, out of focus, pure, living beauty.
DG: The windows are closed, the snow is falling just outside of your view, the cold seeps in and warmth is a single thought. What is that place of thought – what is comfort for you?
BP: Balance and place. Trust, and a knowing of myself and my art. There are some very vivid memories that I often call too. They are a place of safety, but not too safe. They are from a time when I felt "hungry" constantly, and the world was open to me. I knew that I had something to say through my craft and it made me feel right, a knowing and a clarity of purpose. I do not feel any different now than I did then. The undeniable power of beauty and simplicity keeps me whole in some ways.
DG: Black and white or color?
BP:  Both fit, both are very powerful for me. I see in both ways. It is often a subconscious place for me. Sometimes the want is to make pictures that I can see with my eyes closed. By that I mean, the feeling I am left with, the resonance, the vibration, the longing or the grasping. I want to make pictures that leave me with a feeling of having found a simple truth. Whether they are in black and white or color, they tend to tell me on their own.
DG: When you aren't being a photographer, what do you do that gives you solace?
BP:  I have many interests and passions. When I was young, I had a natural gravitation toward architecture, space, light, air in a room, scent. I found great solace in simple places. I understood at a very early age that the creation of space, my surroundings, was within my grasp. I collected objects, furniture, art. Things with purpose. Things with inherent beauty. My living spaces and work spaces have always been paramount in my feeling of comfort, accomplishment, creativity. I have always worked with my hands. I found the world of motorcycles at a very early age and they have taught me a great deal, as well as brought me great pleasure. I have always designed and built my own surroundings, as well as my own bikes. My restaurant in Brooklyn was certainly the highest expectation of myself in this way. Now I think more about what I can bring to my daughter.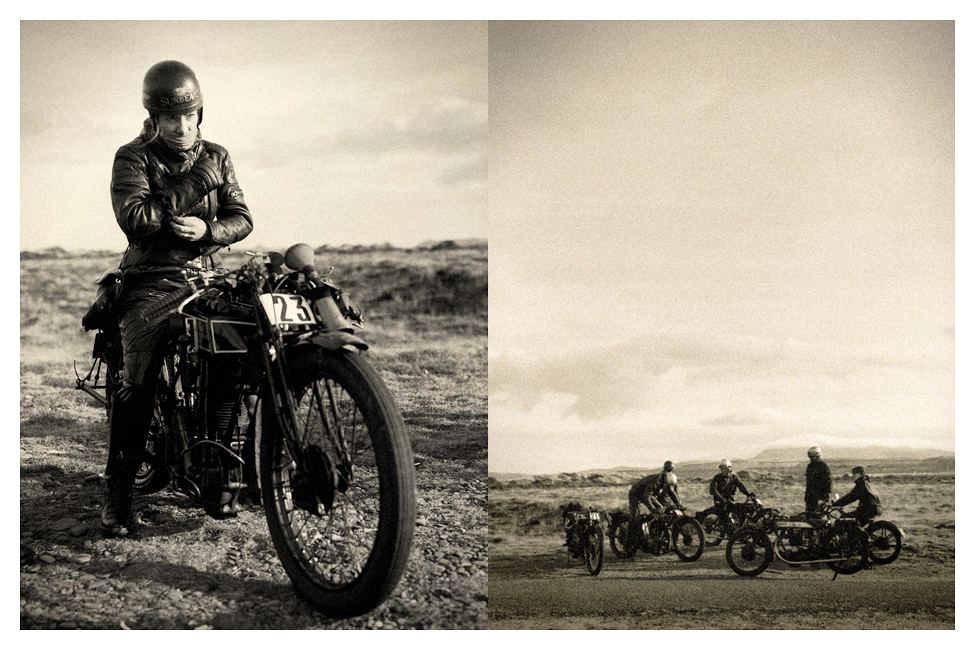 DG: Wine? Beer? Or Scotch? And, if all three, what do you drink?
BP: "Old vine, Rhone wines – dry, bloody, ashy, deep with a shape and a curve."
DG: What is one of the most memorable meals you've ever had?
BP: "A perfectly cooked steak on an outdoor grill in the West of Ireland after bicycling into a fierce headwind for ten hours across the plains, salt, pepper, beer"
DG: What moment in time would you go back to?
BP: "Lindbergh landing in Paris"
DG: Being a photographer often means you have to plan and conceptualize and then, at a moment's notice, abandon all of it and just go with it. What is one of the most exciting shoots you've done?
BP: "I have never really been in a situation where I have had to completely abandon my idea. Adjust and manipulate within a larger plan, of course, give up on a thought, no. I have certainly had to fight for it at times. The travel work, in the right circumstances, has been incredibly rewarding. I am most happy when I am sent on assignment to simply "capture" mood, life, beauty, without too rigid of an itinerary. I was recently in Palermo on just this kind of assignment, every moment was full and alive, it was perfect."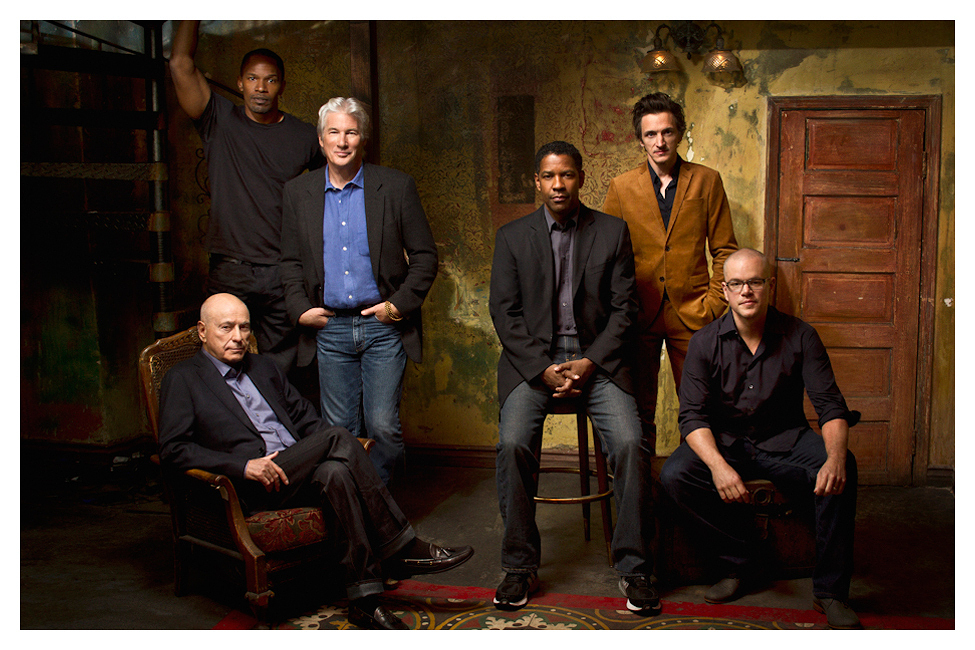 DG: It seems color and texture exist in every facet of life, including the way you see food (which I love). What ingredients could you NOT live without?
BP: Ingredients with life and layers, herbs, oils, spices, minerals and salts, like wines. I have a savory palette, but balance is key, like it is in everything. I'm not sure I could live without cheese, or garlic, or spice. I know it sounds obvious, but there is very good reason for that. Whatever it is, I want to feel that someone cared about it, even if it's a pot of tea.
DG: One of my favorites in your series' is the Faust series. The concept of giving up everything for pleasure and knowledge. Is there a Faust tale in particular that inspired this?
BP: I love the original Goethe tale, having first read it in high school. This title is a little bit of poetic license, but also seemed appropriate. The set was a small-scale puppet stage built by a very talented director, Michael Somers. I was inspired by his production of Faust and asked if I cold shoot this series on his stage.
I have held out for personal pleasure as an artist, I believe it is important, and very often illusive. Choosing a creative life was easy, making a living has not always been. Selling my soul was never an option.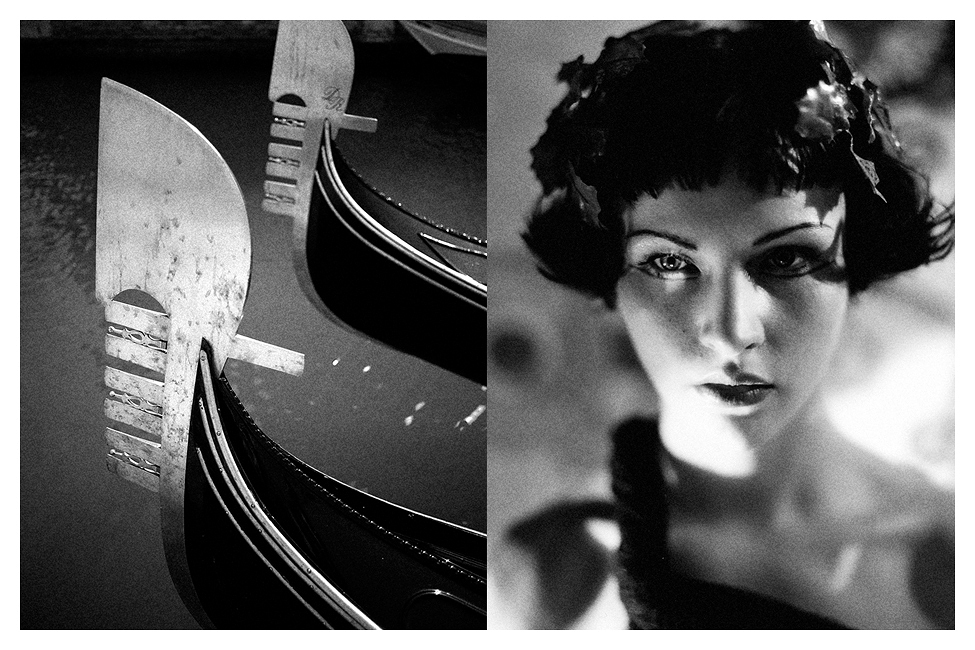 DG: In your "Experimental" series, I love the concept of the five senses. How long did that series take? The contrast and textures are exquisite.
BP: The kitchen is necessary, it is a powerful part of my life. Cooking is very important to me, alone or with others, it serves my soul. The series was something I had always wanted to start. I did it in one afternoon and plan to continue it.
DG: An old classic film you still watch with a sense of wonder?
DG: One thing you'd like people to know about you that they don't.
BP: "Hmmmmm" Not really sure how to answer that.
DG: Ever considered shooting a film?
BP: It has always been a dream of mine and am entering that world now from an assignment side. I recently finished a piece for Sony and IFF, the master perfumers of Paris. It was a collaboration with my dear friend Hannah Cohen, contributing original music, and Yves Cassar, one of the master perfumers at IFF, it was a wonderful experience. I have since been hired to direct some television commercials, but a few personal, cinematic projects are on the table. I have two trips coming up in which I will be bringing a motion camera and operator along, Tanzania, Tuscany and Ireland.
DG: In your "Personal" Gallery on your site, you have some of the most telling shots; A look into the many sides of the soul. Looking at them, I think of times passed. Is there an era you'd like to go back to?
BP:  I would have liked to have lived in Europe during the beginning of the 20th century. Paris, Weimar and the Bauhaus, Vienna, many places to choose from and travel being a very unique experience at that time. Steam ships, trains, motorcycles. To live in Paris, but traveling to the far East or North Africa, other parts of Europe, I think of it often.
DG: Do you dance?
BP:  I love to Dance.
DG: What is your guilty pleasure?
BP: Very expensive books.
Thank you to Bill Phelps for an honest and insightful interview. Your work continues to move and inspire me to write, play, live, and swim in a sea of poetry that is life.
CELEBRITY EDITORIAL
THE RESTAURATEUR
In addition to a continuously successful career as a photographer, Bill Phelps is also Co-Owner of New York's, Café Moto. Moto is a budding staple in Brooklyn with a menu boasting everything from brunch must-haves to dinner fare that stir up some welcomed inspiration. They have a Happy Hour and late night cocktails, wine, beer, freshly brewed coffees and a spirit of liberation that suits how I've come to know Bill. It's a gorgeous space located at the JM Train Stop near Hooper St. with live music nightly from 9-9:30pm.
Happy Hour | Brunch | Dinner
Café Moto
394 Broadway
(corner Hooper St.)
Brooklyn, NY 11211