LA Art Show
Softly Spoken Visuals
photos by Dawn Garcia
[dropcap letter="A"]s January rolls around in Los Angeles, art savants and artists alike gear up for one of our largest art shows in town. The
LA Art Show
is the intersection where street, contemporary, modern, fine and performance art come to life. It's an opportunity to explore, educate, engage and awaken and it's one of the more influential events for at lovers, collectors and newcomers alike.
Art is a very personal yet thing. It is an experience that's difficult to put into words but somehow it's as if you are watching a bird realize it has wings for the very first time. Not all of it is meaningful and rarely will you come across a piece that speaks specifically to you but at some point in your journey? You will come across that piece. That artist that dares to hold up a mirror. The piece? It will speak to you, illuminate you, terrify you, liberate you, insult you, entice you and become your voice. And that's how you know you've found it.
[columns_row width="half"] [column]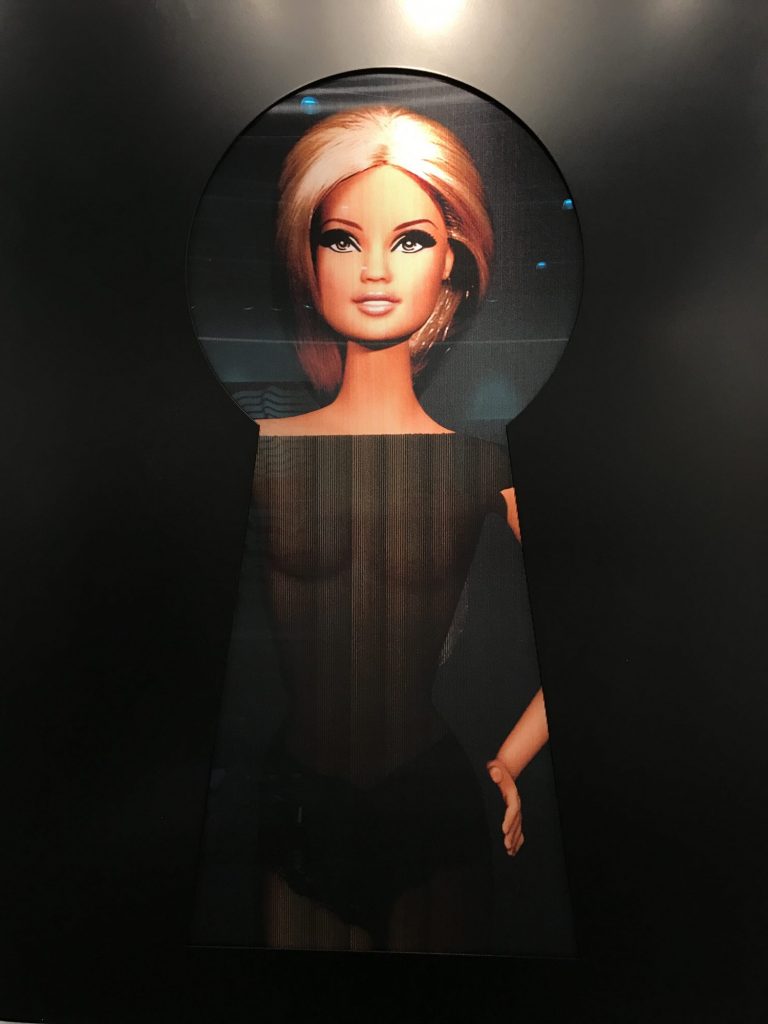 [/column] [column]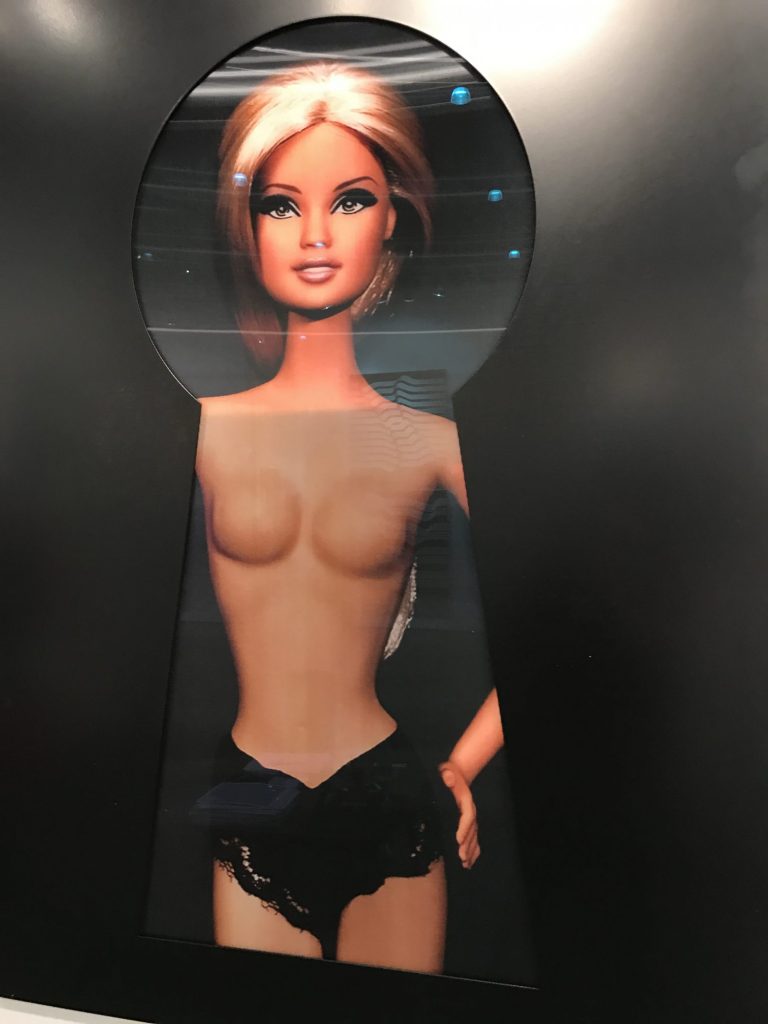 [/column] [/columns_row]
This past weekend we all gathered with curious eyes and enticed openness to be a part of a collective show we long for every year in this city. On opening night, I arrived in search of pieces that did something precise: make me feel. What I found were some highly impactful artists and one undeniably enthralling exhibition by LACMA.
Each year the art is vastly different. Last year was bold, big, and highly outspoken. This year? It was more emotionally subdued, perhaps introversion at its best with a whole slew of art that had something to say without making you feel uneasy. I can't say I was overly wowed this year but a handful of work captured my attention and my emotions.
[columns_row width="half"] [column]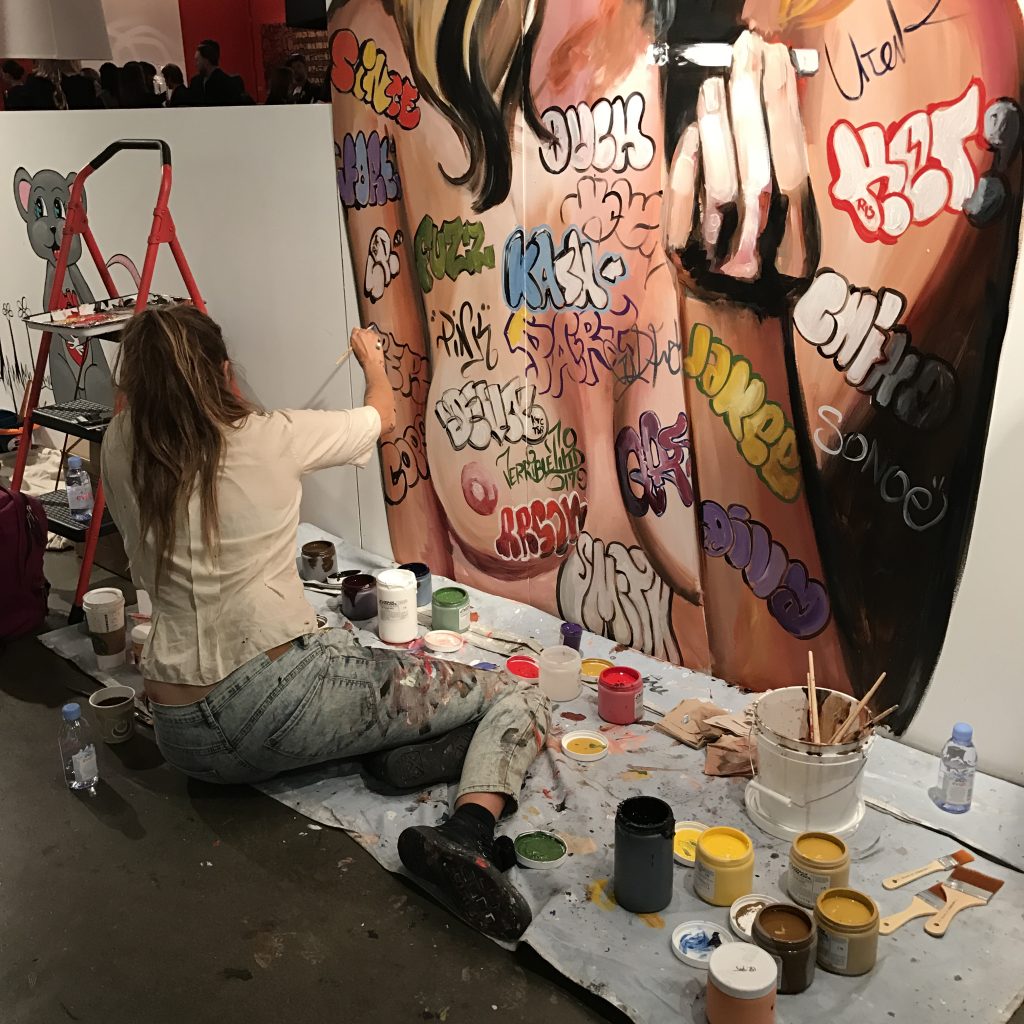 [/column] [column]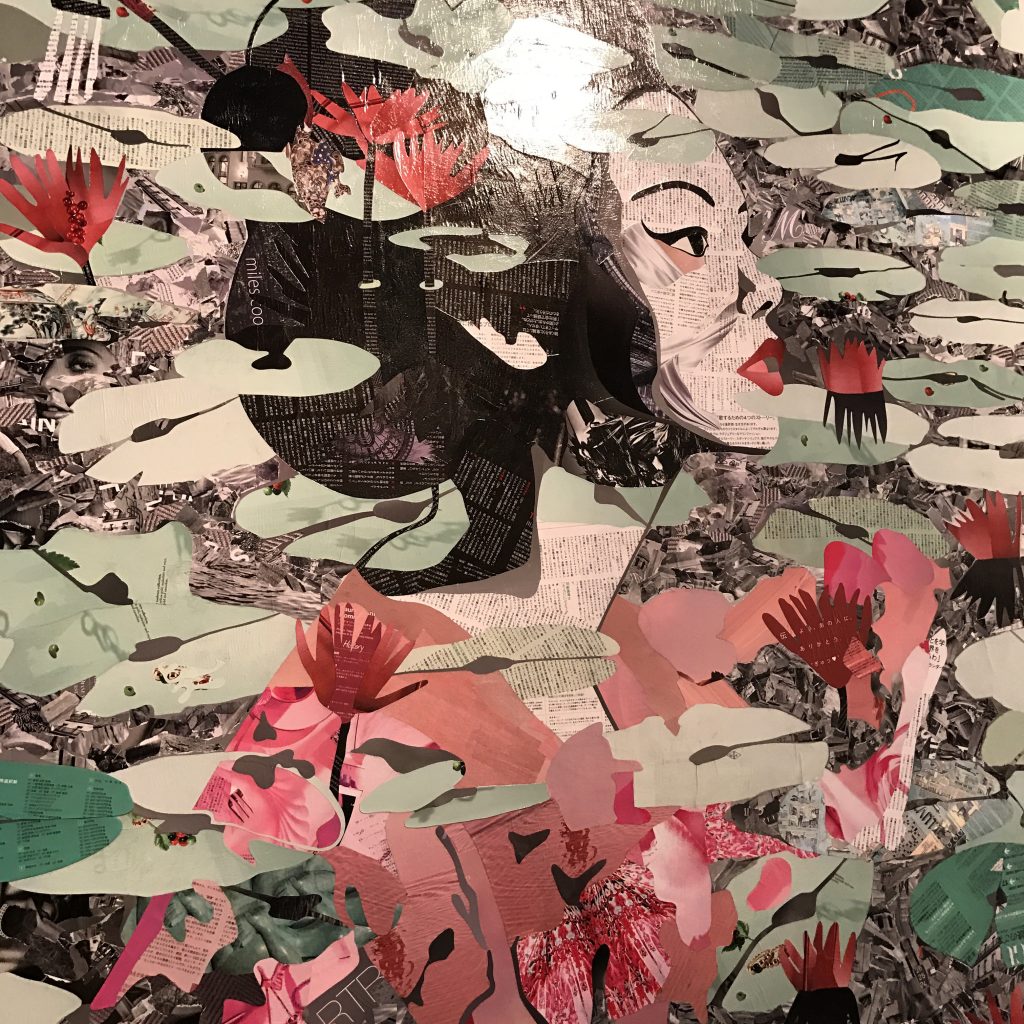 [/column] [/columns_row]
Opening night has one very special perk: you usually have an opportunity to meet several of the artists. Tonight there were four that really made an impact: Tigran Tsitoghdzyan, Miki Yokoyama, Bumblebee and Raphael Montañez Ortiz. It's difficult to imagine how art will tether itself around you but somehow, as unsuspecting as you are, it does. As one who genuinely appreciates contemporary art, opening myself up to modern day expression can be daunting, exhausting, and feel like sensory overload. That said, it's precisely why it will always be my favorite. The four artists I met had pieces and personality that each embody something totally different.
[columns_row width="half"] [column]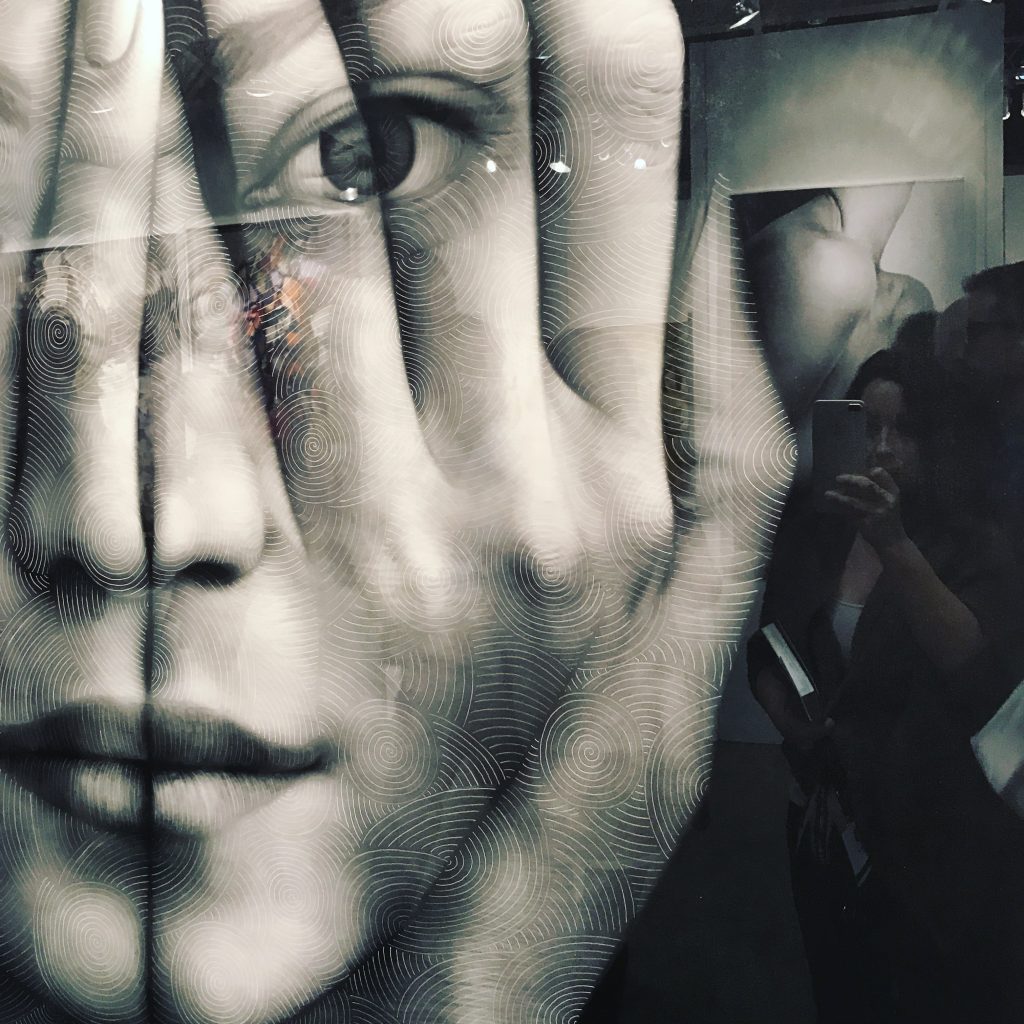 [/column] [column]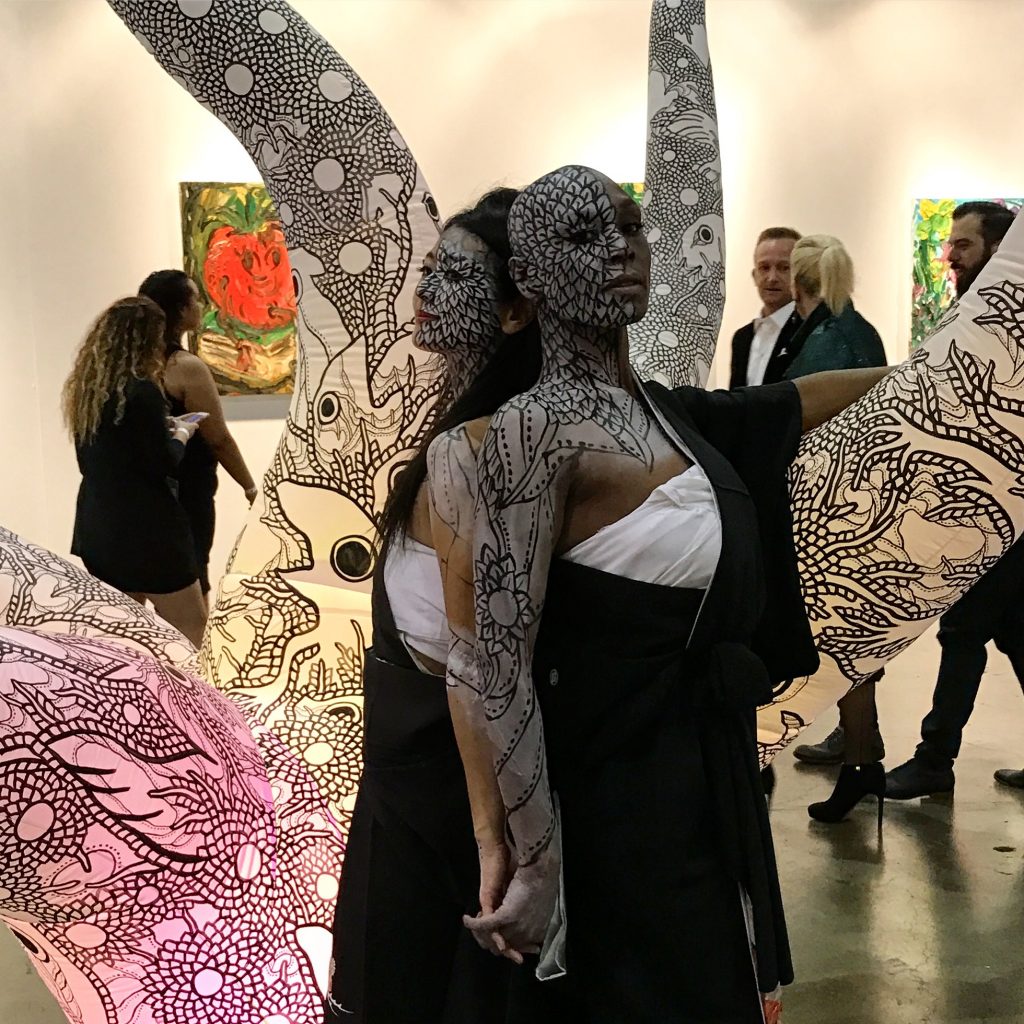 [/column] [/columns_row]
Tigran Tsitoghdzyan – As I strolled along the staged galleries, an image caught my eye. Actually, a set of eyes leaned into me and caught the attention of mine. A beautiful face of a woman, delicate and exposed, with her hands covering her eyes and yet her entire face, eyes, nose, lips – were visible, transposed over her hands. A stunning look at how often we close ourselves off and yet beg the world to take notice. It was captivating and as I entered into the gallery, I had the great fortune of meeting him and talking with him. When I asked him how this series evolved, Tigran tells me that it began as a way to better understand women. Understanding their depth, perception of self, the way they see beauty. It is poetic and sweet and utterly polarizing. www.ttigran.com
Miki Yokoyama – As I passed the white streaming bar sponsored by Stella Artois and the lounge sponsored by the Culver Hotel, I found myself in front of a beautiful woman in a kimono with half of her body and face painted in intricate drawings of black and white. The woman is artist, Miki Yokoyama. Miko was born in Japan and now lives near Pasadena. Her art goes beyond the flesh and evolves into large air filled constructs stamped with her signature black and white drawings. It is complex yet fluid and brings a sense of nature by way of shapes, lines and the airy medium of which she uses. She is both the artist and the art. She submerses herself into her creations of body, object and fabric and inevitably, they become one. www.mikiyokoyama.com
[columns_row width="half"] [column]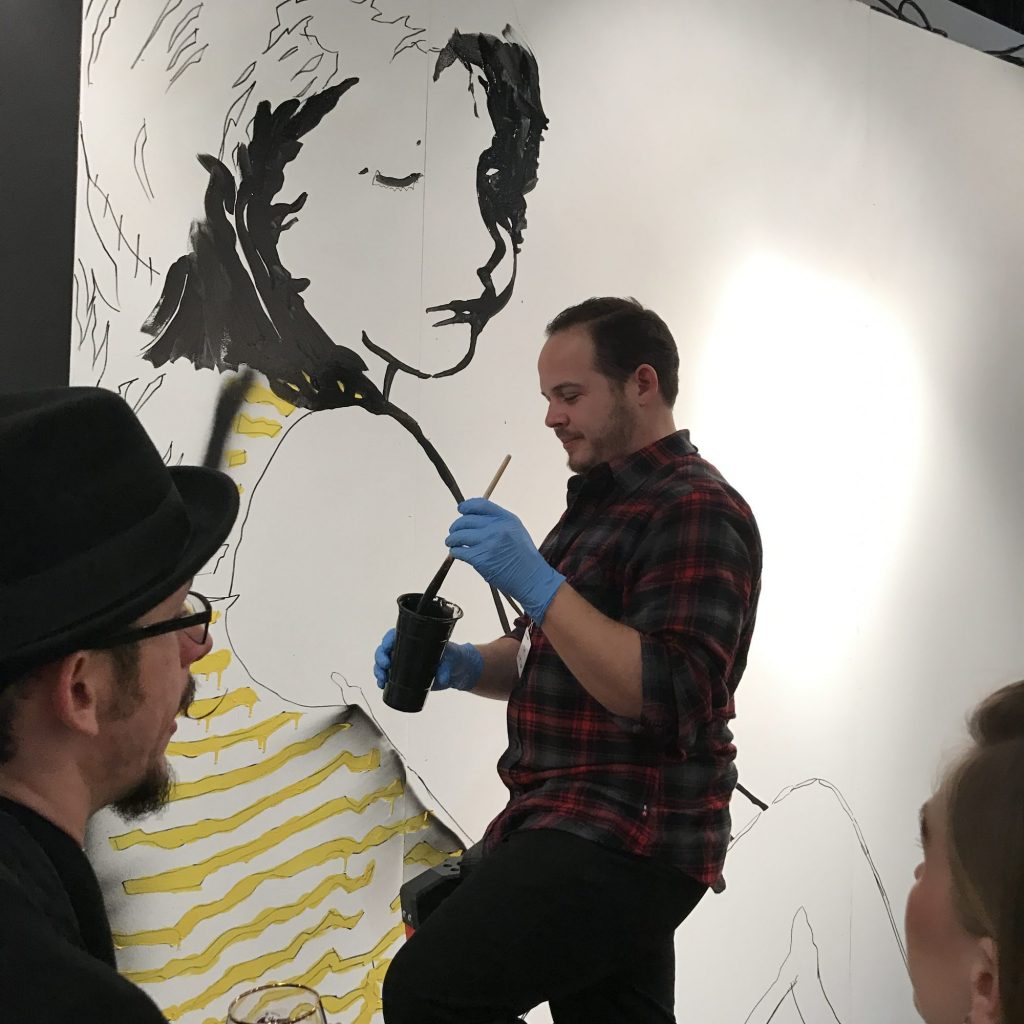 [/column] [column]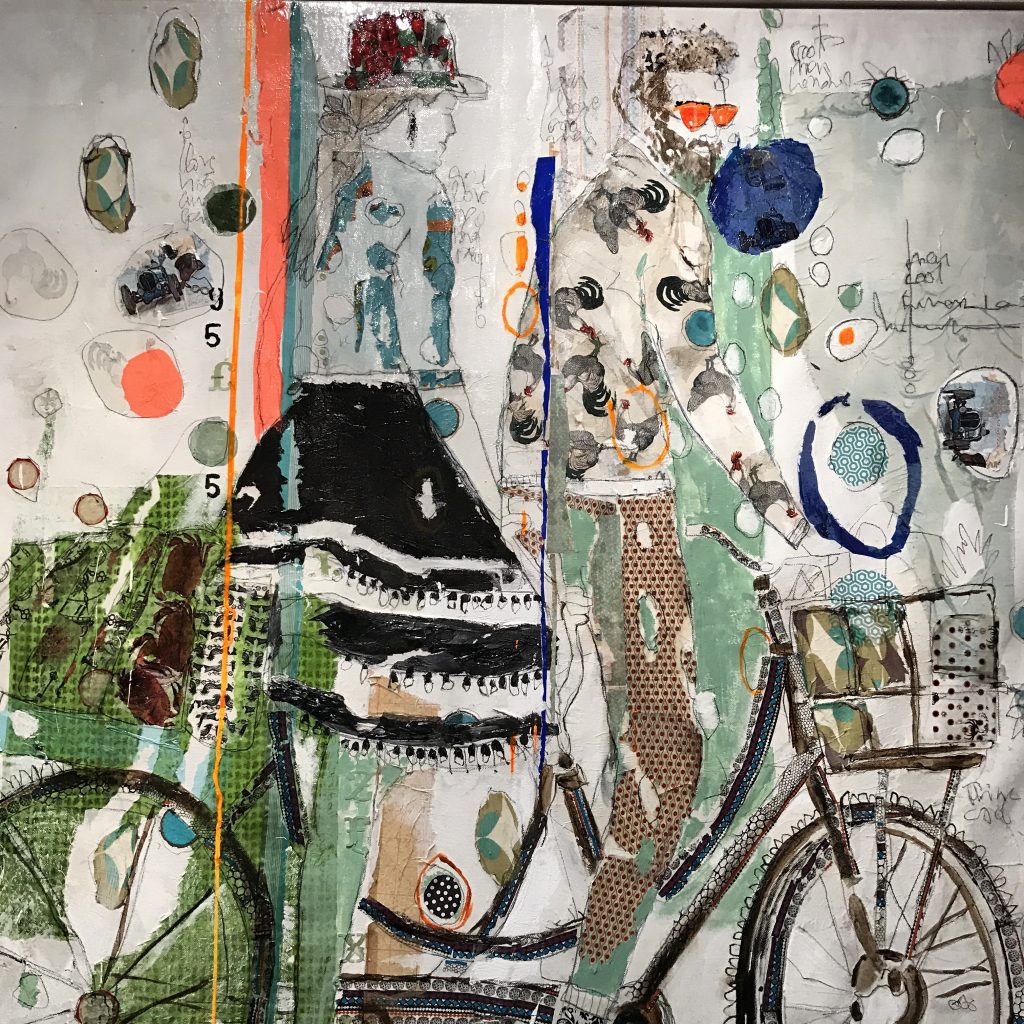 [/column] [/columns_row]
Bumbleebee – Up until this very show, no one had ever really seen Bumblebee in person. He was a mysterious street artist adorning the streets of Los Angeles with art that brings back a certain sense of youthful nostalgia. Images of faces reminding us of our innocence when we were kids: carefree and full of wonder. His art is painted throughout the city, often of a little girl or little boy, sometimes blowing bubbles, listening to music, reading – all the simple things we so often take for granted that once gave us immense joy. His signature is the yellow and black striped shirts (aka colors of a bumblebee). Having an opportunity to meet David in person was illuminating. His smile is pure and his art represents something we've all forgotten: simple, unrelenting joy. www.bumblebeelovesyou.com
Raphael Montañez Ortiz – "Shred Your Worries" is an installation presented by LAMCA that will change your life. At first glance it seems like a very simple, unimaginative idea. Reams of blank colored paper, a shredder, a large 15 foot plexi-glass encasement and pens strewn across a long countertop. The idea? Write down your worries on a blank piece of paper and then feed that paper into the shredder.  It was cathartic and empowering and while I wrote down a  stockpile of worries, slowly a crowd gathered and began doing the same. Putting the choice in our hands is brilliant but Ortiz took it one step further by creating unity. How? Those shredded pieces of paper with worries no longer trapped within were then tossed into the plexi-glass stacked one atop the other. Proving that perhaps we aren't as different as we thought. This was a beautiful immersive exhibition taking on a collective anxiety and turning it into comfort. Ortiz allowed our vulnerabilities to find solace in one another and that is something far deeper than words can express. READ MORE …
This was a befitting way to summarize this year's show: thoughtful, inclusive, honest, colorful and wonderfully understood.
Once again, this year, a percentage of the proceeds from the show itself went to support St. Jude's Children's Hospital. Opening night devotes itself to a private gala and silent auction that helps to raise money to support the staff, education, and research needed for the continuance of this remarkable pediatric hospital.
[columns_row width="half"] [column]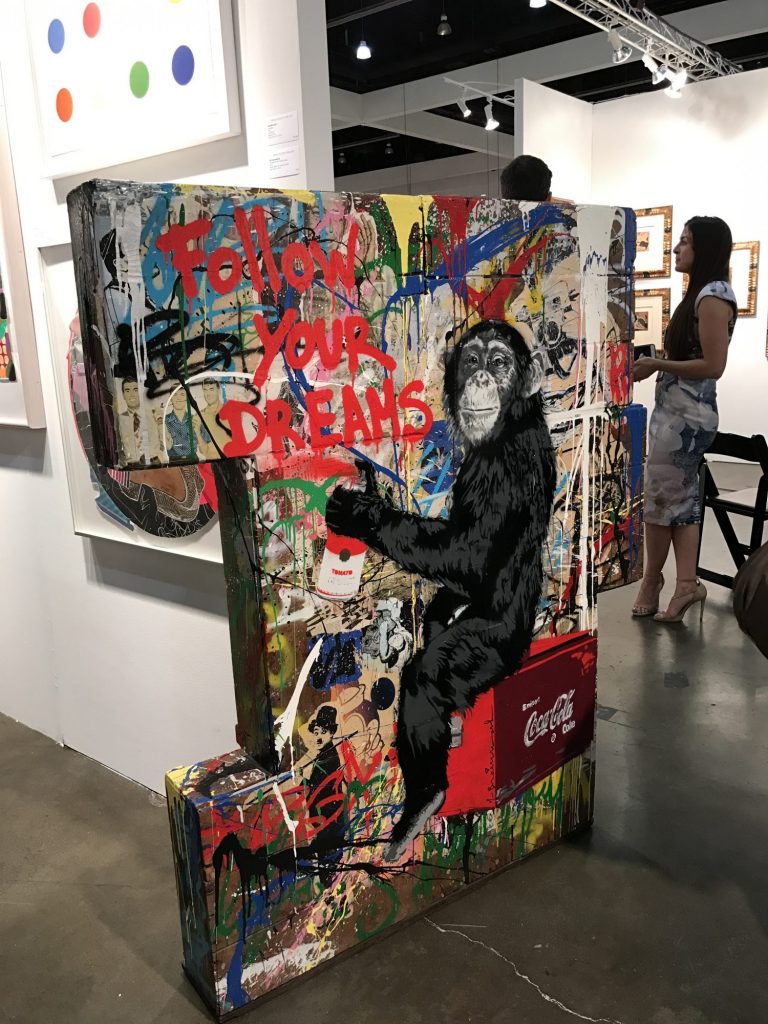 [/column] [column]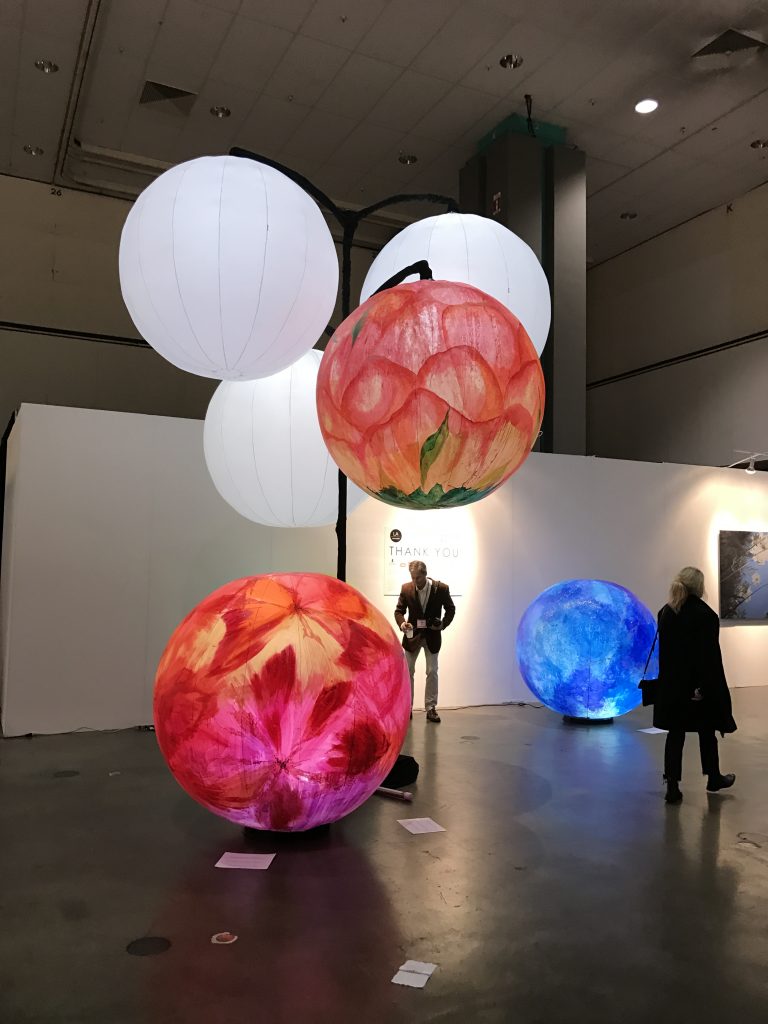 [/column] [/columns_row]
For more on LA Art Show, visit www.laartshow.com. In the interim, I encourage you to explore our local museums and art galleries around Los Angeles.
---
Turnout for the Opening Night Premiere benefitting St. Jude Children's Research Hospital exceeded projections, the first indication that that city was eagerly anticipating the annual show with renewed fervor. By the time host, actress and art aficionado Emma Roberts had time to walk the fair—both of the works she admired had already been sold—a work by Mab Graves and one by Mark Ryden. An expanded and dedicated Opening Night host committee of more than 25 seasoned collectors, philanthropists and art patrons lent generous support to the Show's opening activities boosting proceeds to beneficiary St. Jude significantly by more than double last year's success representing a 122 per cent increase year on year.