5 Diverse Things To Do This Week
#theATOD5 | June 5th to June 10th, 2017
[dropcap letter="LA"]is never at a loss of things to do and see and experience so this week, we found a few things we wanted to be sure you didn't miss. From ice cream to art to fashion to movies in the famed Autry Museum,
go have some fun
…
To keep it light, we'll start out with a conversation from Steve Martin's L.A. Story (a must for anyone living or visiting this city):
Harris: Well, I was thinking of taking you on a cultural tour of L.A.
Sara: That's the first fifteen minutes, then what?
Harris: All right, a cynic. First stop is six blocks from here.
Sara: Why don't we walk?
Harris: Walk? A walk in L.A.?
Los Angeles may not seem like the place most people see story but it happens to be the epicenter for precisely that. This is, after all, where dreams are born, sometimes shattered and reborn, but always – ALWAYS – the place where anything can happen.
[separator type="thick"]
Tuesday, June 6th | TACO TUESDAYS at Pink Taco on Sunset!
PINK TACO | 8225 Sunset Blvd. | Los Angeles, CA 90046
4pm-close
The name alone has been the topic of conversation for some time and while it used to be knows as the party spot in LA, this Hollywood stop has more to offer than some tasty libations and a happy hour that goes on seven days a week. Their menu has actually really grown into something more than the expected. With a menu that is composed of locally sourced ingredients (and can be 90% gluten free), Angelenos with a gnawing hunger (even those gluten sensitivities) have a fab new spot. Also, lest we forget how damn good tacos are come Tuesdays in Los Angeles. One might say, it's kind of our thing. So this week I invite you to get your $3 street tacos, $3 street corn, $5 sangria and a $4 shot of Cazadores silver come Tuesday at 4pm til close. Why? Because you'll be happily fed and have one of the best views of Sunset Blvd in town! Plus, Tuesdays mean there are only three days left in the week!
[separator type="thin"]
Wednesday , June 7th | FREE Jeni's Splendid Ice Cream | Calabasses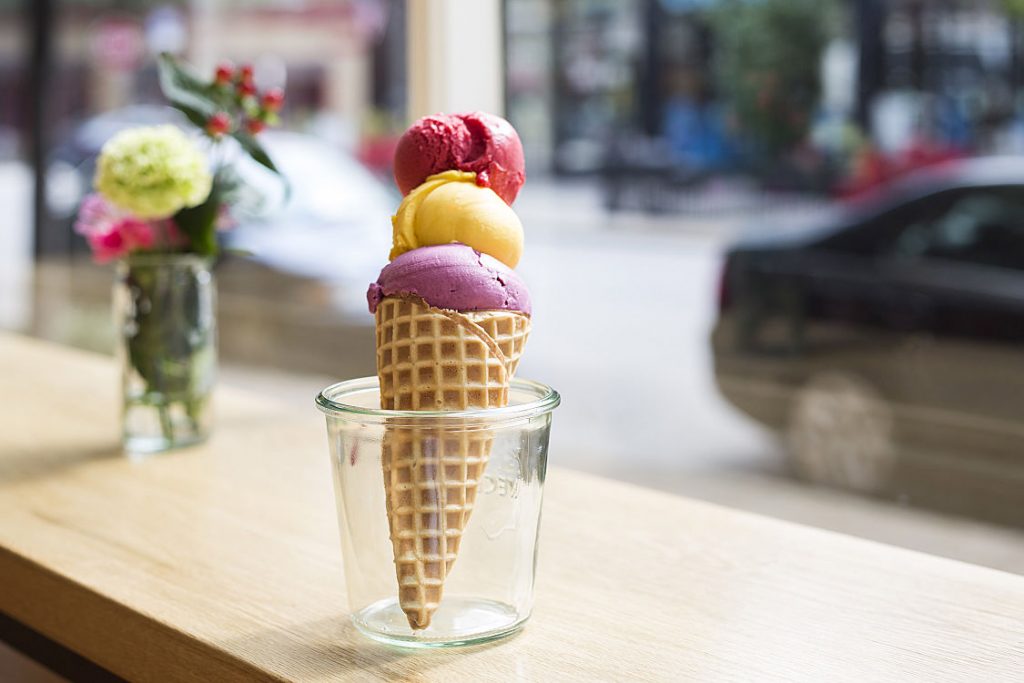 4751 Commons Way, Suite A | Calabasas, CA 91302
Jeni's Splendid, award winning ice cream is coming to Calabasses and they're giving away ice cream!
6:30-10:30pm | FREE  scoops for all and a swag bag for the first 50 in line! It's a little tradition they have for every new scoop shop opening. Stop by the sweet creamery to get acquainted with how they do ice cream.
Jeni's Splendid Ice Creams was founded in 2002 by James Beard Award winning cookbook author Jeni Britton Bauer. Jeni's ahead-of-the-trend vision—using whole ingredients and dairy from grass-pastured cows, rather than synthetic flavoring and commodity ice cream mix—coupled with inspired flavors, sparked the artisan ice cream movement more than a decade before it would become a top food trend. Today, Jeni's is a Certified B Corporation with nearly 30 scoop shops, and online shop at jenis.com, and distribution in top grocery stores across the country.
[separator type="thin"]
Thursday, June 8th | DTLA Art Walk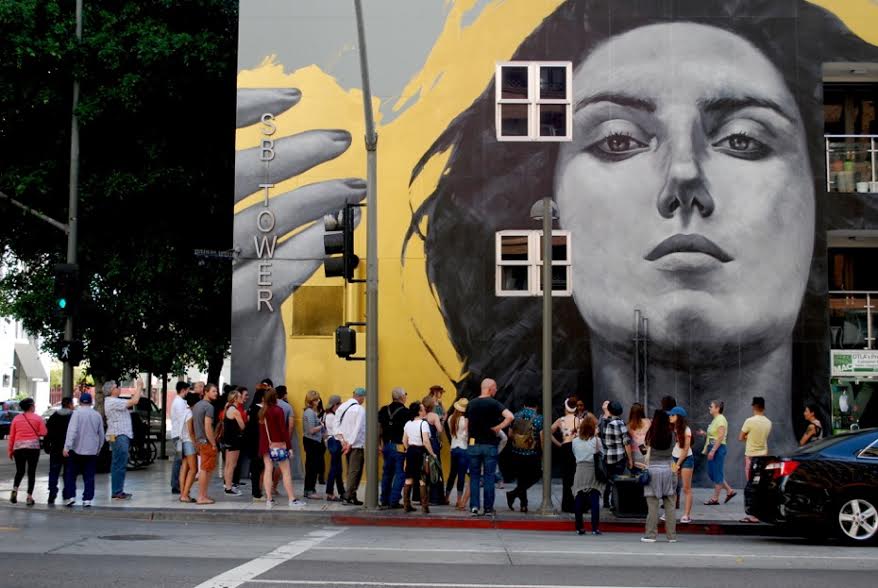 6-10pm | 634 S. Spring St. | Los Angeles, CA 90014
As big advocates of art and supporting local artists, the DTLA Art Walk is the perfect thing to do in LA on a Thursday night. Happening once a month, this month kicks off a summer of creativity and we invite you to come on out and see for yourself just why LA is quickly becoming a cultural dynamo in the art world.
Start your evening at the Art Walk Lounge (634 S. Spring St.), the visitor center for the Art Walk. Visitors can pick up maps, view and purchase art from uniquely curated exhibitions featuring local and international artists, support artisans and microbusinesses through the Art Mart, and sample promotional items from our sponsors. The Downtown Art Walk Lounge is open from 6-10PM.
The self-guided public art phenomenon known as The Downtown Art Walk  brings art lovers and community members to an ever-evolving Downtown Los Angeles. With exciting and unique offerings around every corner, Downtown celebrates the arts on the 2nd Thursday of each month, year-round, rain or shine. Please refer to your calendar for upcoming dates. Although the Art Walk Lounge opens at 6pm, local participating gallery hours may vary, typically ranging from Noon – 10PM. Please check individual gallery listings for details.
Many of The Downtown Art Walk activities take shape in and around the galleries predominantly on Spring and Main streets between 2nd and 9th streets. However, there is a plethora of art-related events and openings, activities, and special programming taking place all over Downtown. For the true art collectors and fans, arriving early offers a more relaxing stroll through the different galleries and art exhibitions. As the evening progresses, more visitors descend on the area to meet up with friends and savor the local experience. Visitors and Downtowners alike can often be found patronizing the outcropping of local shopping, dining and entertainment establishments that have created the thriving, vibrant community.
[button content="Learn More" color="black" text="white" url="http://downtownartwalk.org/" openin="_blank"] [separator type="thin"]
Friday, June 9th | Disney Lines Up a "Cars 3" Fashion PitStop POPUP!
SportieLA | 7753 Melrose Ave. | Los Angeles, CA 90046
Those of us moviegoers who love Lightning McQueen, Mater and the crew, will get our chance to see the latest film, "Cars 3" when it hits theaters on June 16, but while we patiently wait? We get to start shopping for uniquely designed Cars3 apparel and accessories June 9.
In one of its more unusual collaborations, Disney has partnered with Sportie LA to open a pop-up shop adjacent to the retailer's main store on Melrose Avenue. Running through Father's Day June 18, the Sportie LA x Cars 3 "Fashion Pit Stop" will feature products from Cars 3 x Nascar collection by Fanatics, Illest, LA Rocks, Members Only, New Balance, Sphero, Pop Shoes, NCLA, Ipanema and Richer Poorer.
Josh Silverman, executive vice president of global licensing for Disney Consumer Products and Interactive Media, said the retailer aesthetic was a good fit and offered a gateway to a generation of fans who grew up watching "Cars" — both children and adults.
"Sportie LA is an L.A. institution, they're well-known sneaker heads for their on-trend offerings. They're very much at the genesis of the hip culture," he said.
[separator type="thin"]
Saturday, June 10th – Eat | SEE | Hear, SHOWTIME presents …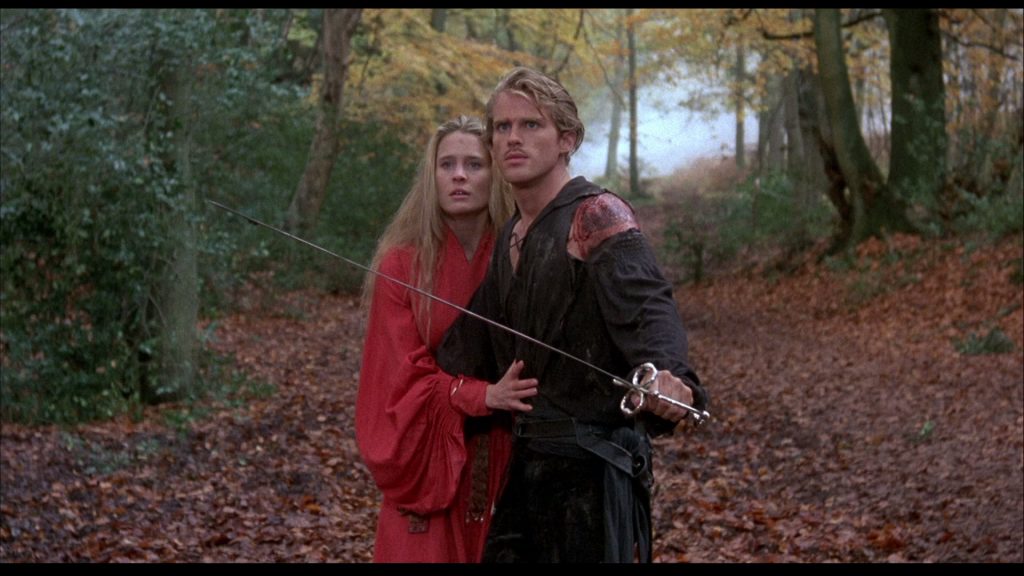 30th Anniversary Screening of "The Princess Bride"
5:30 pm – 11:00 pm
"As you wish."
Perhaps one of our favorite ways to watch movies, Eat|See|Hear presented by SHOWTIME gives Angelenos the best of everything: great live music, killer food trucks, wine, beer and of course, outdoor movie watching! This week they celebrate the 30th Anniversary of the beloved cult classic, "The Princess Bride". Doors open at 5:30pm (arrive early to get your spot on the lawn) and food trucks serve until about 9pm. You can also come with your own picnic basket filled your favorite things and enjoy a beautiful LA evening.
The Princess Bride tells the story about a farmhand named Westley, accompanied by befriended companions along the way, who must rescue his true love Princess Buttercup from the odious Prince Humperdinck. The story is presented in the film as a book being read by a grandfather (Peter Falk) to his sick grandson (Fred Savage).
RATING: PG
TIME: Doors 5:30, Music 7:00, Movie 8:30
[button content="Buy Tickets" color="black" text="white" url="https://www.eventbrite.com/e/eat-see-hear-outdoor-movie-the-princess-bride-tickets-32793092021?_eboga=880291192.1495591963″ openin="_blank"]