Dwell on Design
Innovate. Envision. Protect.
[dropcap letter="D"]esign is something that wraps itself around a person and gives them the liberation to express their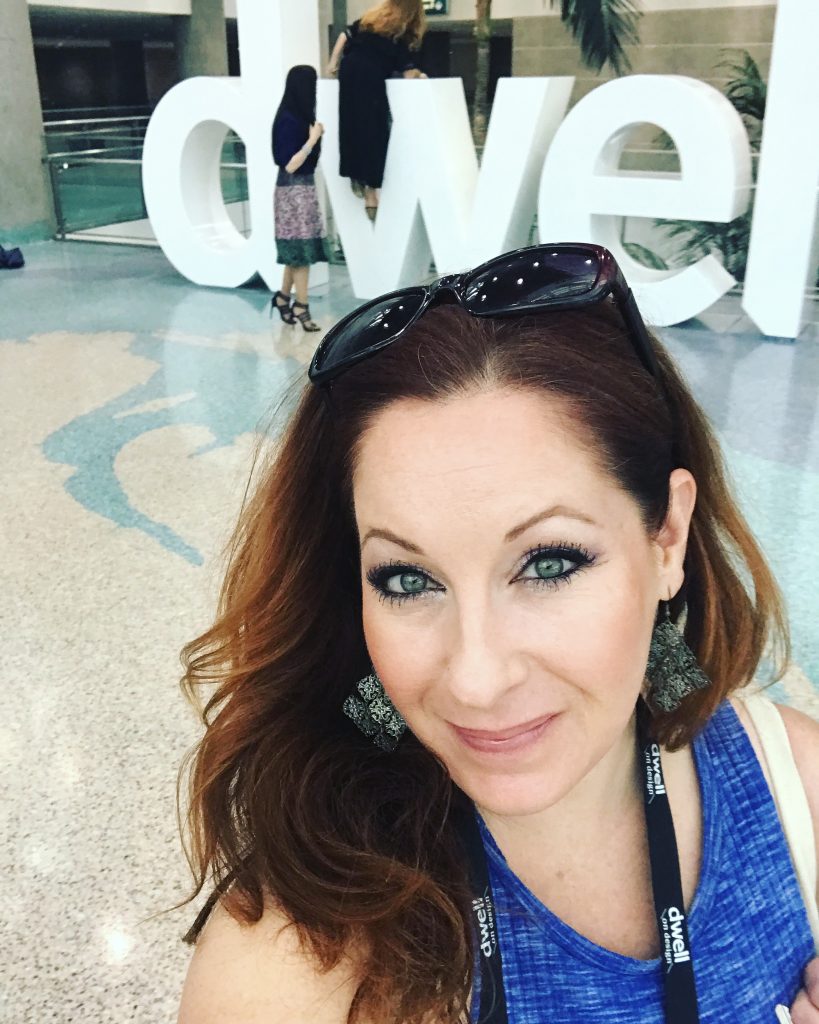 inner passion, the beauty they envision, the things that makes them feel most alive because at home, we need to feel a sense of joy that gives us the reason we need to wake up with joy every single day. It's often an underestimated trigger of happiness.
This year as I attended my fourth Dwell on Design event in Los Angeles, I went in with open eyes and a deep longing to find something to provoke inspiration, functionality, and most importantly – a smile. In other words, I come here every year in search of new designs, sustainable products, thoughtful accents and people that remind me of just how essential creating a space that represents
you
really is. Thankfully, that's precisely what I found!
Below were some of my favorite finds …
[separator type="thin"]
Nate Berkus + the SHADE Store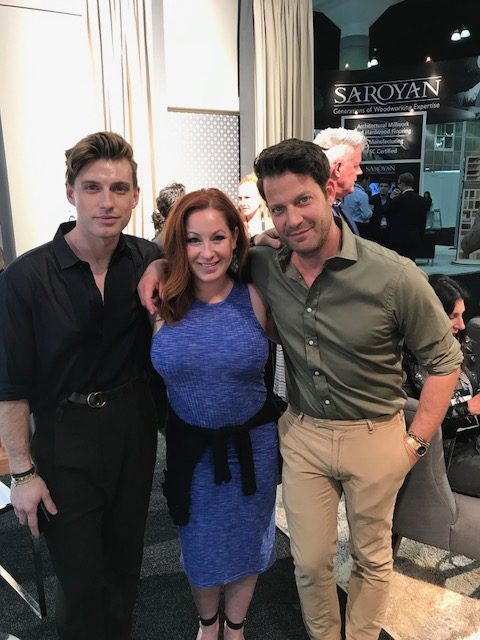 Nate Berkus may very well be the most beloved designer in the industry. His openness and uncanny devotion to bringing people joy through design is something that delves deep into the unspoken happiness of everyone. With a brand new TV show with hubby, Jeremiah Brent and their adorable and rather savvy daughter, Poppy on TLC's "Nate & Jeremiah by Design" and the most recent collaboration with the Shade Store, Nate has brought a new element of home decor to life.
These are hand blocked, hand done and then we kept playing with color palettes and different things … That's really important to me because I feel like over the years the one thing I've really stood for more than anything is that our homes should tell our stories and the way we do that is through the decisions that we make. So any opportunity, even in the category of a roller shade which is largely overlooked can be an opportunity for somebody to say, "you know what? This is another moment for me to express my personality …
It invites all of us to see even the most simple of accents like a window covering as a new way to express ourselves and like all of Nate's thoughtful designs and stories, he truly believes in bringing everyone's home a sense of joy and purpose. You can watch his video of how they did the hand blocking here:

[separator type="thin"]
KIM LEWIS DESIGNS
This year, Kim Lewis of Kim Lewis Designs and Tiny Homes, took a space that is sustainable and efficient and turned it into a gorgeous and livable space big enough to offer you all of the luxuries you need without an abundance of wasted elements. Imagine that and the fact that Kim herself is pure sunshine and soul and you can be certain that every space she designs is something that emits heart and infinite exuberance! This year she unveiled a designed inspired by a more southwest feel but her signature color palettes of bright pastels welcome you on the front porch. Utilizing Big Chill appliances (my new favorite thing with its rendition of eras past that were timeless in design), rustic wood shelving, repurposed materials, and personal design touches to create a feeling of love and warmth, she and her design team have created a home fit for anyone in search of feasible living with luxurious options!
I wanted to create a space that was beautiful and felt like home but also gave me the freedom to travel and see the world! These homes give you everything you need while still having plenty of budget leftover to feel liberated rather than tethered.
[columns_row width="half"] [column]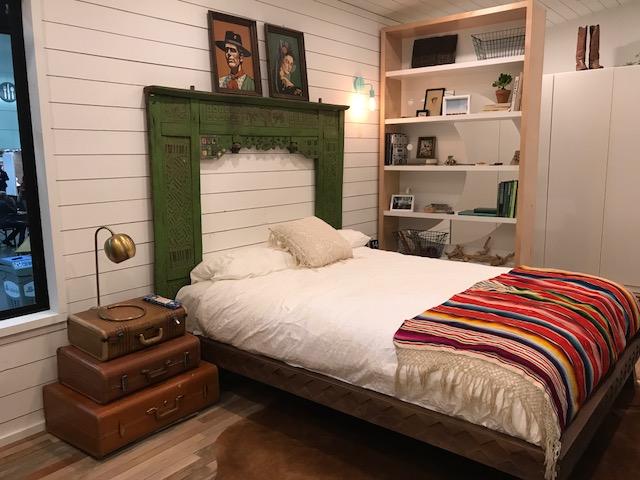 [/column] [column]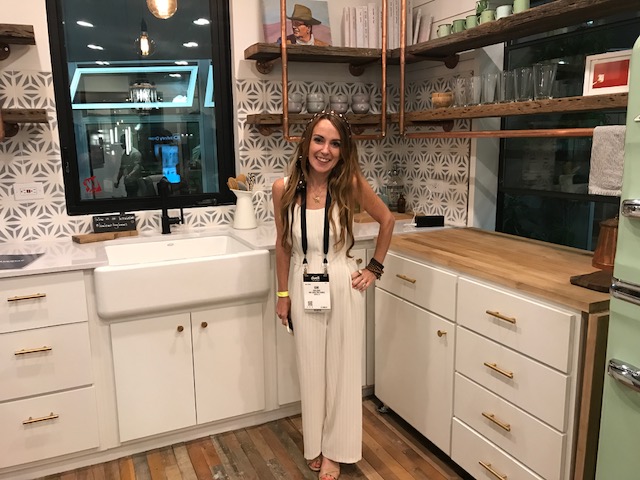 [/column] [/columns_row] [separator type="thin"]
Aroma Space Design
The scent of a home defines the essence of the space itself and the Aroma Space Design Duo Diffuser allows for a sense of bliss and calm the moment you enter the space. Lifestyle transformation and conscious design, with two different scents, "duo" is a new type of aroma diffuser that enables us to enjoy scents more freely, matching the scene and mood of our everyday life.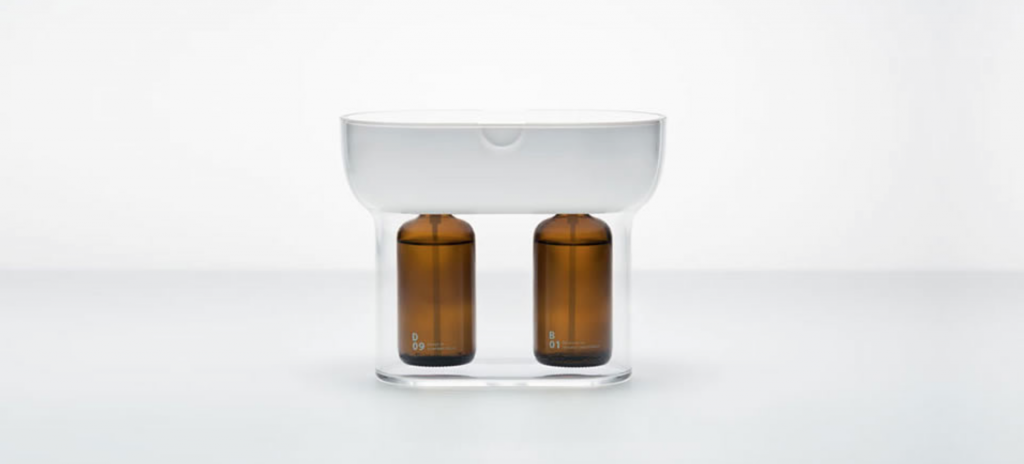 Without using heat or water, the transparent design allows you to witness the diffusion of 100% natural aroma oil as it gently spreads throughout your room. The moment I entered the space on the DOD floor, the essential oils really did give off a beautiful aroma. I can't wait to get mine online! While the price tag is a bit steep at $500, the diffuser reaches a space of 750 square feet and requires only AA batteries.
[separator type="thin"]
SECTO DESIGN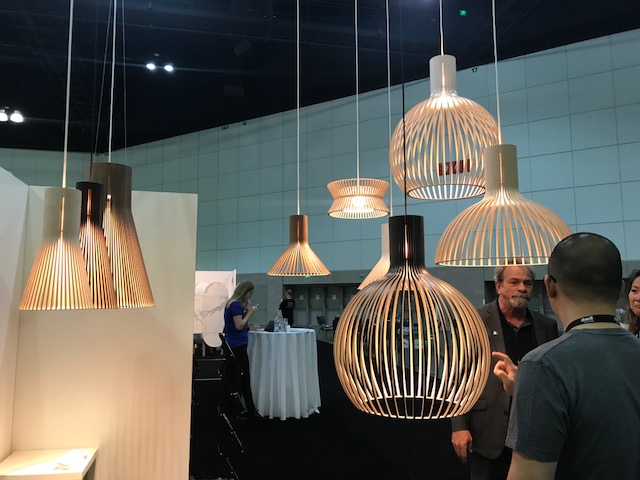 Crafted with lightweight woods, angled texture and beautiful modern yet simple appeal, Secto Design is a brand new approach to lighting. Realizing there was a demand for something structurally and texturally different than anything else in the marketplace, designer Seppo Koho met Tuula Jusélius in 1995 they were kindred souls.
The two share a respect for Northern wood as well as Scandinavian, clear design and professional woodworking and thus began the current designs. These designs are architecturally clean and precise with interesting angles that create not only a conversation piece but an environmentally sound collection.
[separator type="thin"]
The Martin Architecture and Design Workshop
As someone who has lived in Los Angeles all of my life, the homeless population is one that continually gets overlooked. With minimal resources, the population of those living on the streets without proper shelter, warmth, resources and mental health access is overwhelming. That's where MadWorkshop comes in. By eliminating the stigma associated with homelessness, students in the Martin Architecture and Design Workshop have designed portable shelters suitable for everyone.

The MADWORKSHOP Homeless Studio explores the architect's role in solving homelessness, focusing specifically on the area of transitional housing, and temporary, modular, and expandable solutions.
We have designed a comprehensive course that gives students real-world insight into the complexities of the problem of homelessness," says David C. Martin, Co-Founder of MADWORKSHOP. "Students will have the opportunity to work with local agencies, city officials, artists, and activists to develop a holistic solution to tackling homelessness in Los Angeles.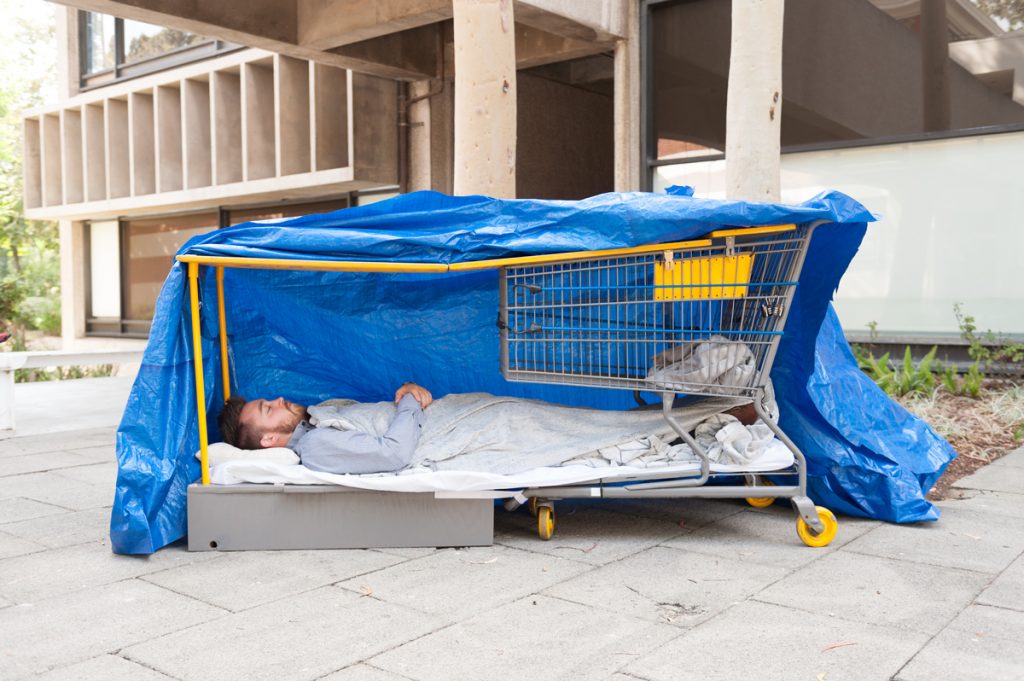 Practical problem-solving and real-life cases form a large component of the semester that will be devoted to the design of a 30-bed modular shelter for women for Hope of the Valley Rescue Mission in the San Fernando Valley. Students will work directly with CEO of the organization Ken Craft to develop thoughtful solutions to help the organization manage their increasing number of residents. The studio also heavily features hands-on fabrication workshops, and will include the creation of large­ scale prototypes and the completion of a series of tiny homes for the homeless.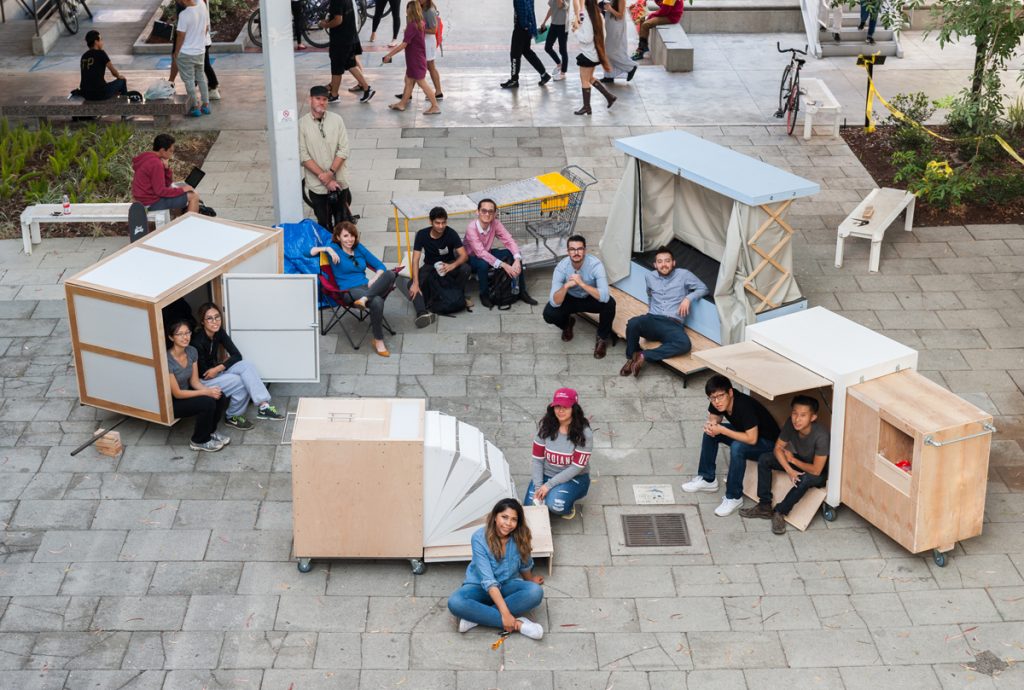 [separator type="thin"] [wdi_feed id="1″]
SaveSaveSaveSaveSaveSave
SaveSave