Foreign & Domestic
Austin's very own Chef Ned Elliot
F & D | 306 East 53rd Street | Austin, TX. | (512) 459-1010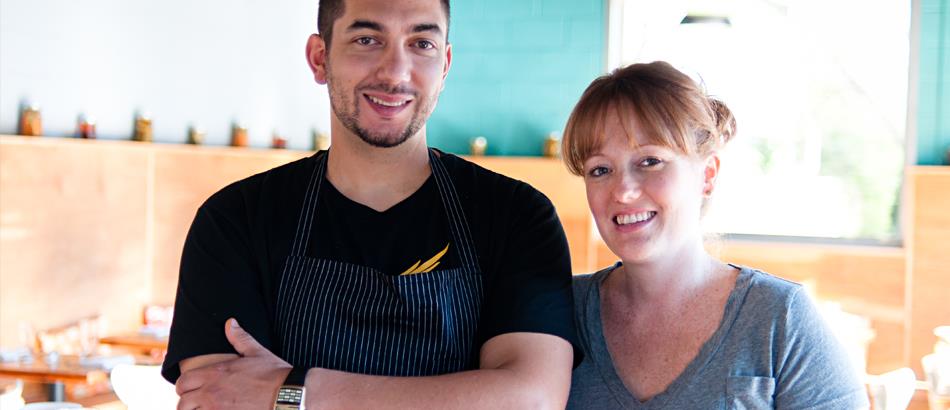 I had heard quite a bit about Chef Ned Elliot of Foreign & Domestic. I read about his travels, how he and his wife cook together: Jodi creating desserts and masterful sweet creations | Ned creating flavors that take you on a global journey while not being pretentious. I was going to Austin and I knew this was a stop I wanted to make. I called Chef Elliot to see if I could schedule a trip into the restaurant while I was Austin and give his fare a try. Not only did he reply but he sat down with me for a one-on-one interview AND created a sampling that allowed me to begin from one end of the culinary spectrum to another. My first real question for Chef Elliot was, how did they come up with the name? Originally, the idea was to start a restaurant in Portland. After being in Portland for a few months, the rain deterred him though they had come up with a name for their place: Lettuce and Chocolate. However, they instead chose to head to Austin where the food was unique, the atmosphere was casual, it was ideal to raise a family, and the space was limitless. Every piece of Austin has it's own character and that is why it's the perfect fit for Foreign & Domestic.

So, what's in a name? While driving to Portland, they came across an Auto Body Shop. On the sign it said, "servicing cars both foreign and domestic". That's all it took. Having spent their culinary careers in Europe, Asia, and across the United States, it seemed fitting to call their restaurant Foreign & Domestic. In truth, I love the name. And I love the concept. The space is open, airy, very clean and bright with the element of being consciously "green". The food is unbelievably exquisite, the complexity in flavor, beauty, and presentation, well it is a food lover's dream. It was one of those moments in life on the culinary journey where you know you're experiencing something beyond the norm. To be sitting and doing a private tasting with Chef before the restaurant opened was a memory I will always be grateful for.
Whilst my computer has since crashed and I lost ALL (and I do mean ALL) of my notes, it is merely the incentive I need to return to partake of Chef Elliot and his wife Jodi's tasty fare. Below are the two images I took that I was able to save. Chef Elliot's vision is one that will not dull or bore. It seems to be continually evolving and exploring and now, recently named The People's Best New Chef Award, I cannot wait to see what they do with F & D as the years progress. This IS an Austin must.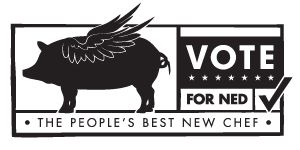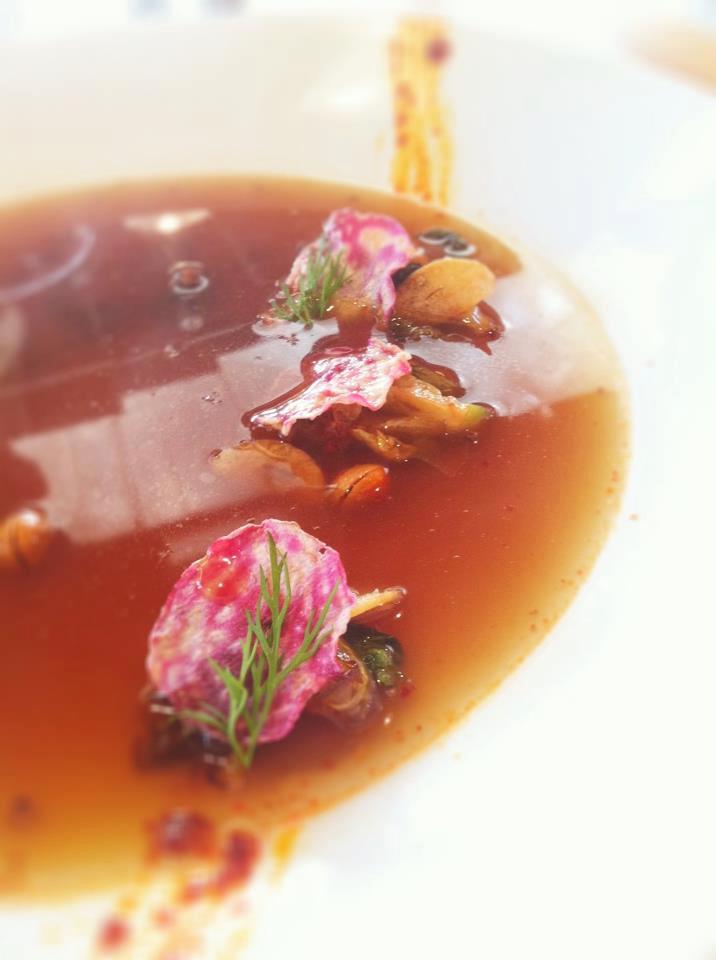 Best soup honestly! Duck broth w candy cane beet, brussel sprout, dill, peanut, and bacon lining the base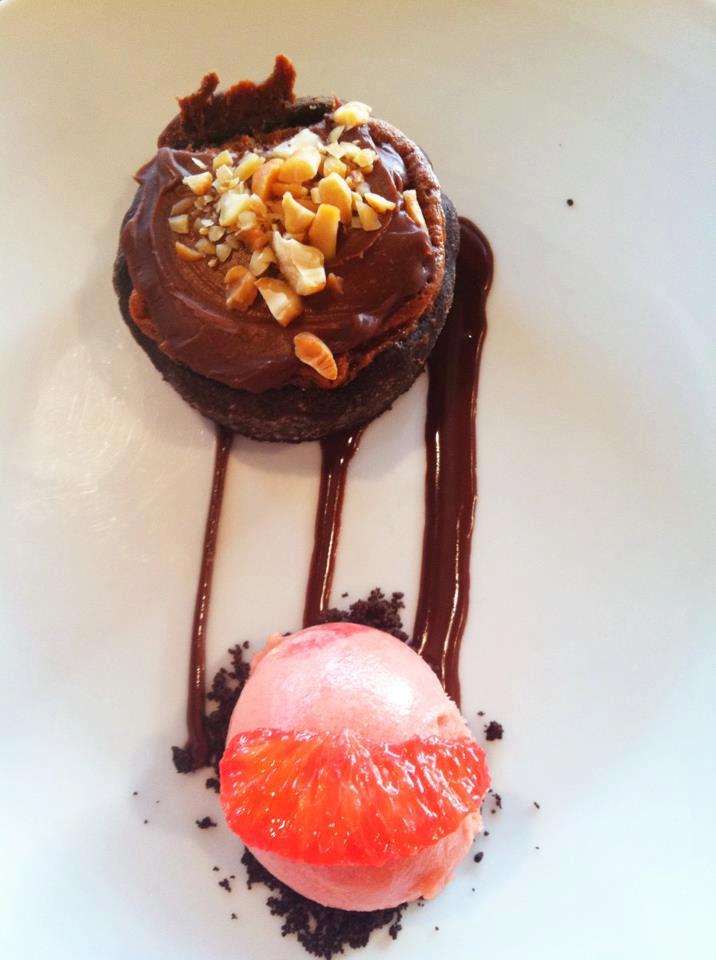 Blood Orange sorbet w chocolate brownie, ganache, crushed chocolatey goodness, and freshly dripped chocolate reduced.
Thank you Chef Elliot for daring to be creative in the kitchen, for blending flavors some might not dare to, and for allowing my palate to scream in thanks.