"What a year! With so many adventures, so many chefs, so much wine, so much cultural influence, art, music, photography, philanthropy, film, and above all – story so incredibly worthy of writing – it's time to honor the ones that, as an Editor, had the biggest impact on me." – Dawn Garcia
This year has been one that has marked some rather pivotal moments in history. The re-launch of the Magazine, Presidential Elections (globally), wars, Olympics, tragic natural disasters, humanitarian chaos, social consciousness, a powerful movement in art, an unspoken truth in film, a more soulful array of music, wines that dare to try out new blending techniques and some who abandoned new practices to go back to the old school ways, cultural influence – AND – the evolution of foods, flavors, ingredients, fusions, the sustainable movement and – for us sad sad Californians – the bidding adieu to foie gras.
The BEST OF 2012 List for ATOD Magazine: A Taste of Dawn is about the most memorable reviews, events, and interviews that have occurred throughout 2012 that have made their mark indefinitely. A very heartfelt thank you to all of you who have inspired me to write … and to my greatest gift with the Magazine this year, my contributing writer, Matthew Dyson.
Editors Choice 2012
CHEF OF THE YEAR: CHEF ANDRÉS DANGOND
RESTAURANT OF THE YEAR: FOREIGN & DOMESTIC | Austin, TX
PHOTOGRAPHERS OF THE YEAR: DAVID CAROL & MICHAL JOSEPHY
ARTIST OF THE YEAR: DANIEL EDLEN
GALLERY OF THE YEAR: AXIOM CONTEMPORARY | Santa Monica, CA
M– — USEUM OF THE YEAR: LACMA | Los Angeles, CA
INTERVIEW OF THE YEAR: LEA THAU
HOTEL OF THE YEAR: THE HOLLYWOOD ROOSEVELT HOTEL | Los Angeles, CA
WINE OF THE YEAR: CARMENERE ' by 'CASILLERO DEL DIABLO'
NON-PROFIT OF THE YEAR: JOHN WAYNE CANCER FOUNDATION
VENUE OF THE YEAR: UNICI CASA
PLAYHO– — USE OF THE YEAR: PASADENA PLAYHO– — USE
–
CHEF OF THE YEAR
CHEF ANDRÉS DANGOND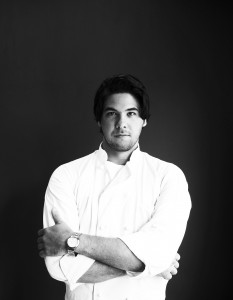 I first heard about Chef Dangond early this year. I became intrigued by his concept pop-up, Yellow, Blue & Red (YB & R) bringing a new style of Colombian cuisine to the world. A Colombian native, he has a passion for everything he does. His creations are like art from the way they taste once they dance on your palate to the presentation and thoughtful blending of flavors and textures. He creates some of the sexiest food I've ever tried and his ability to create most any kind of cuisine from any culture is why he is my Chef of the Year.
I have had the pleasure of eating an array of Chef's fare and also recently had the pleasure of interviewing him. You can read all about Chef Andrés Dangond: HERE.
–
RESTAURANT OF THE YEAR
FOREIGN & DOMESTIC, AUSTIN TX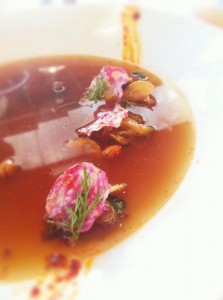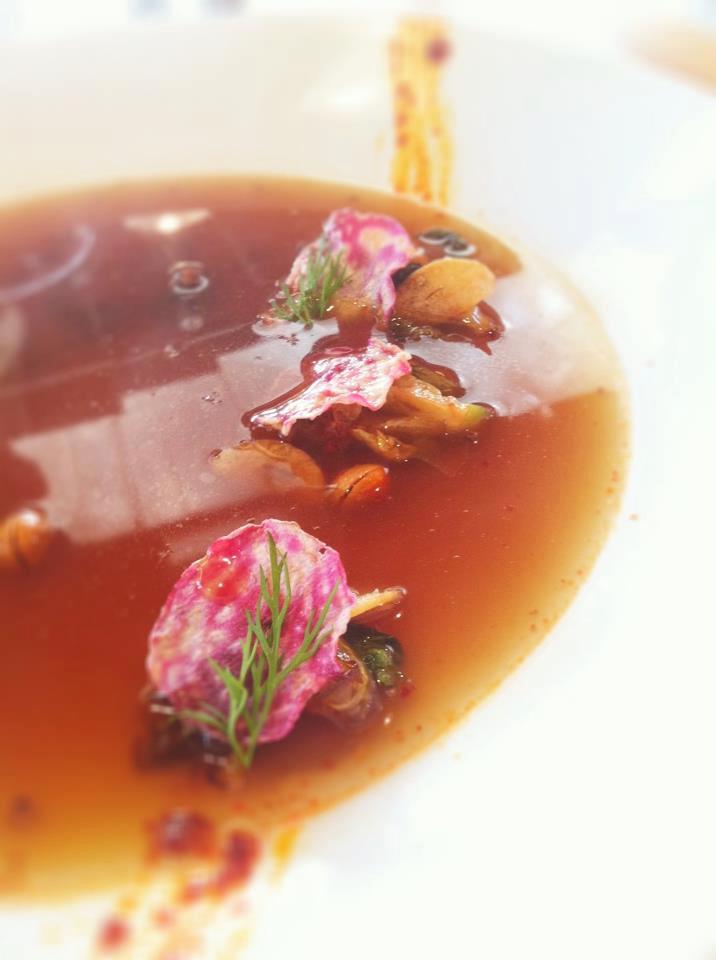 In Austin for the first time in February, I had the truly great honor of doing a tasting at Foreign & Domestic and meeting and talking with Chef Ned Elliot whose ease in the kitchen and inventiveness with his creations impressed me. F & D is a casual, eco friendly environment with a kitchen that is open (aka NO secrets so you see that it's fresh), a staff that is downright cool, a Chef and his Pastry Chef Jodi Elliot (Also his wife) that create food that is utterly unforgettable in taste, presentation, and heart.
F & D | 306 East 53rd St. | Austin, TX
–
PHOTOGRAPHER(S) OF THE YEAR
DAVID CAROL
Chosen to be Featured in: Street Shots/NYC debuts at the Museum of the City of New York's South Street Seaport Museum at 12 Fulton Street, he is among the photographers set to exhibit in a show that, "investigates contemporary New York City Street photography". David Carol is a photographer that finds the irony, satire, and visible fascination in the every day. As a huge fan of his work and him as a person, it is why he is 1 of 2 PHOTOGRAPHERS OF THE YEAR. I interviewed David this year and the more I learn about him, the more I respect him as a person and dare I say, an artist (his least favorite term). Read the interview I did with David: HERE.
–
MICHAL JOSEPHY
Because of the varying degrees of style, in this category I couldn't just pick one. Michal Josephy is a photographer that shoots for National Geographic in the Czec Republic. He finds truth in everything. He see the parallelisms, the answers, the situation, the climate, the painful honesty – in other words, humanity. In the interview I did with him, his answer to "What is your Favorite Taste" was the most inventive: he chose music to describe it. Read the Interview I did with Michal: HERE.
–
ARTIST OF THE YEAR
DANIEL EDLEN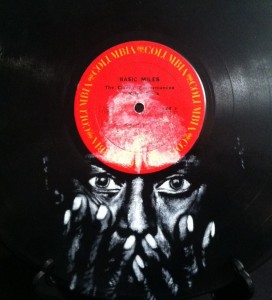 I met Daniel Edlen at an Art Walk in Laguna Beach, CA. The moment I set my eyes on the art he created, it was impossible not to feel a sense of musicality not merely in it's context but in the physical movement and precision of the art he creates. He is an avid lover of music. He gives his time and creative soul to transforming epic original vinyl records of musical icons and then paints their image using only black and white onto the vinyl record itself. It is beautiful and inspiring. Once you talk to Daniel and hear him discuss his love of music, art, life, his family – it's clear everything he does is done without hesitation. That is why he is my Artist of the Year. To learn about Daniel and read our in-depth interview, click: HERE.
–
GALLERY OF THE YEAR
AXIOM Contemporary | Santa Monica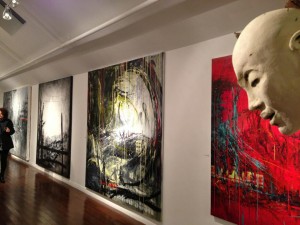 While strolling along Main Street in Santa Monica, one is never at a loss for beautiful people, extraordinary food, and an influx of innovative art. Among them is new Art Gallery, AXIOM Contemporary. With art ranging from Ebony carvings to resin dipped paint with leather stitching, socially responsive, passionately inciting. Meeting with Director, Mark Matkevich, this is a Gallery I am an immediate fan of. An extraordinary layout, exhibitions that leave you longing for that tasteful craving of inspiration, and an influx of truly unique talent.
–
M– — USEUM OF THE YEAR
LACMA | Los Angeles County Museum of Art
As an ongoing Member of LACMA including M– — USE and FILM Club, this Museum continues to encourage artistic expression and honestly only gets better and better with exhibitions and content that are so powerful and essential to who we are and what inspires us, it is my Museum of the Year. With at least 8 Museums in one locale, including the implementation of the Large Mass and Metropolis this past summer, you can feed every part of you – and as it turns out you can actually eat some pretty solid food at Ray's Star Bar & Restaurant. My pivotal moment at LACMA this year that provoked my curiosities were 3 Exhibitions:  CA Design, Daido Moriyama, and Women of Surrealism. I am wrapping up the year diving into the KUBRICK exhibition on through the end of December.
–
HOTEL OF THE YEAR
The Hollywood Roosevelt Hotel | Los Angeles
I am a self-proclaimed hotel snob. Not because I expect perfection but because I expect quality and service. If I am going to leave my home and spend money to sleep somewhere else, the experience should be memorable in the best possible way. These days hotels seem to compromise quality and value far too much. That said, this year I had the pleasure of staying at The Roosevelt Hollywood Hotel. Once home to the Academy Awards, the architecture, vintage appeal, unspoken sophistication, and interesting ambiance, is why The Hollywood Roosevelt Hotel is my pick for HOTEL if the YEAR. To read about my experience, visit: HERE.
–
INTERVIEW OF THE YEAR
LEA THAU
Of all of the Interviews I have done this year, each have changed my life and opened my eyes. That said, one of the most influential interviews I did was with Producer, Writer, and Storyteller, Lea Thau. Lea is a recipient of the Peabody Award as well as the creator of a number of truly incredible radio and talk segments. Recently incorporated into the lineup of some of the greatest programming around, Lea Thau's "Strangers" integrated with KCRW. Her passion to find a way to bring people together through odd interactions and everyday encounters is breathtaking. To read our interview, please go: HERE.
–
WINE OF THE YEAR
CARMENERE' by 'Casillero del Diablo'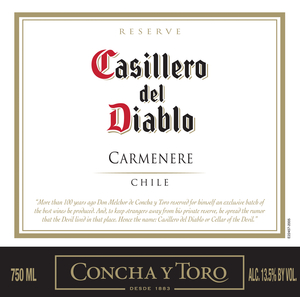 While I have a soft spot for Santa Barbara Winery, Hilliard Bruce, this year my new discovery was a reminder of a Chilean wine I once enjoyed. After attending the Foods From Chile movement and meeting Chef Rodolfo Guzman, the passion he emits evoked my curiosities and reminded me of this wine. A brilliant chef poured this wine for me a short while before .. beautiful and sexy, I returned to my love of Chilean wine that started long ago. Carmenere' by 'Casillero del Diablo'. A spicy, wonderfully noted red, it is a Chilean wine that is rich in undertones of blackberry + raspberry, coffee + chocolate, it goes flawlessly with anything spicy (my favorite!). To read about the Foods From Chile Event, visit: HERE.
–
NON-PROFIT OF THE YEAR
John Wayne Cancer Foundation

While it is impossible to choose a more worthy non-profit over another, I have been fortunate to work with several and this year, I want to highlight the John Wayne Cancer Foundation. While I have volunteered for JWCF, I have watched as the family behind it and a staff so full of love and compassion work diligently to extend their reach to anyone and everyone affected by cancer.
The John Wayne Cancer Foundation's mission is to bring courage, strength and grit to the fight against cancer. John Wayne Cancer Foundation funds novel and innovative programs that improve cancer patient outcomes and save lives including research, education, awareness and support. This year I attended the 14th Annual Wood Racquet Classic. An old school tennis tournament put on to raise money for JWCF in collaboration with Shane Baum's Leisure Society. To read about the event, visit: HERE.
–
VENUE OF THE YEAR
UNICI CASA
When looking for an Event Venue this year, I explored an incredible range of locations throughout Los Angeles. The one that stood out the most was UNICI CASA. An extraordinary venue, Art Gallery, and creative space – anything is possible here with some imagination and the true direction of Event Producer, Roger Hampton. Home to this year's James Bond 007 Party, this is by far one of the most beautiful spaces I've come across. From the outside it looks like a warehouse but once you step inside, there is really is limitless potential including bringing in world class caterers, holding cooking competitions, Food & Wine Events, Art and Non-Profit Events, quite possibly anything. With every detail thought of, this is my VENUE of the YEAR.
–
Playhouse of the Year
Pasadena Playhouse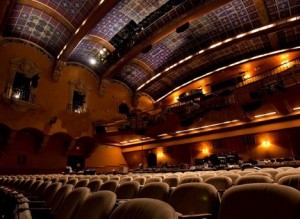 As a lover of the arts, I have been fortunate to work with and on operas, plays, films, productions, musicals, and more over the course of my career. I gravitate towards theatre houses that tap into the history, cultural roots, and neighborhood surrounding it. Introduced to the Pasadena Playhouse almost two decades ago, this year I have attended several performances. The production value is never compromised nor is the selection of plays they choose to showcase. In addition to the many performances, this year marked the beginning of holiday pantomime theatre thanks to the Nigel Lythgoe Family Production company. I choose Pasadena Playhouse as my Playhouse of the Year because of the quality programming, their loyalty to those in the community, and their unfaltering fostering of the arts. It is my honor to feature them in my BEST of 2012 LIST. To read about any one of the plays I've seen there, visit: HERE.
Pasadena Playhouse Facebook | Playhouse Twitter
On My Watch List 2013
While there are hundreds of places ATOD Magazine will be heading to over this next year, some places and cities, chefs and movements have peaked my curiosities. While in any one of these cities, exploration of hidden gems is inevitable.
Eat. Drink. Americano. | Los Angeles, CA
St. Regis Punta Mita | Punta Mita, Mexico
Borágo | Santiago, Chile
Pure Berlin | Berlin, Germany
Barcelona | Spain
Tuscany | Italy
Vacqueyras + Burgundy | France
Basel | Switzerland
Chicago Restaurant Pastry Competition | Chicago, IL
Mark Greenaway Restaurant, Scotland
–
What you can expect in 2013
This coming year you can expect to see FAR MORE TRAVEL, a lot more art, the quest for chefs that are taking food, gastronomy, and flavor to the next level, far grander events, wineries that are both rich in story and plentiful in taste, a regular Podcast, a digital TV show, global coverage, interviews that are never dull or lacking the passion and soul ATOD loves, and you can expect even more quality content, new writers, product reviews, and collaborations.