ATOD Radio – A Taste of Dawn with Gia Mora & Charlie Barnett: 2/19/13
With the days of Decca far behind us, it's always a joy to have our ears encounter something so truly beautiful and reminiscent of times passed. Music that is unparalleled in pristine sound, harmonious engagement, and gives us that swell feeling inside. That is the music of Gia Mora. With a vocal range that can take you through the stylings of Judy Garland to Josephine Baker and even Sarah Vaughan, you're hard pressed to find yourself NOT swaying side to side with a gleaming smile on your face. Accompanied by the talented, Charlie Barnett, today's in-studio performance was all swoon and delight.
One night only, Einstein's Girl, is her latest performance. Accompanied by Charlie Barnett and Devin Kelly, Einstein's Girl is nothing like you've ever seen or heard before. Actress/singer Gia Mora and pianist Charlie Barnett performed songs from Einstein's Girl, a one-man show in which, using cutting edge physics as a metaphor for 21st century interpersonal relations, Mora investigates what she likes to call "science of love… theoretically speaking."
Gia Mora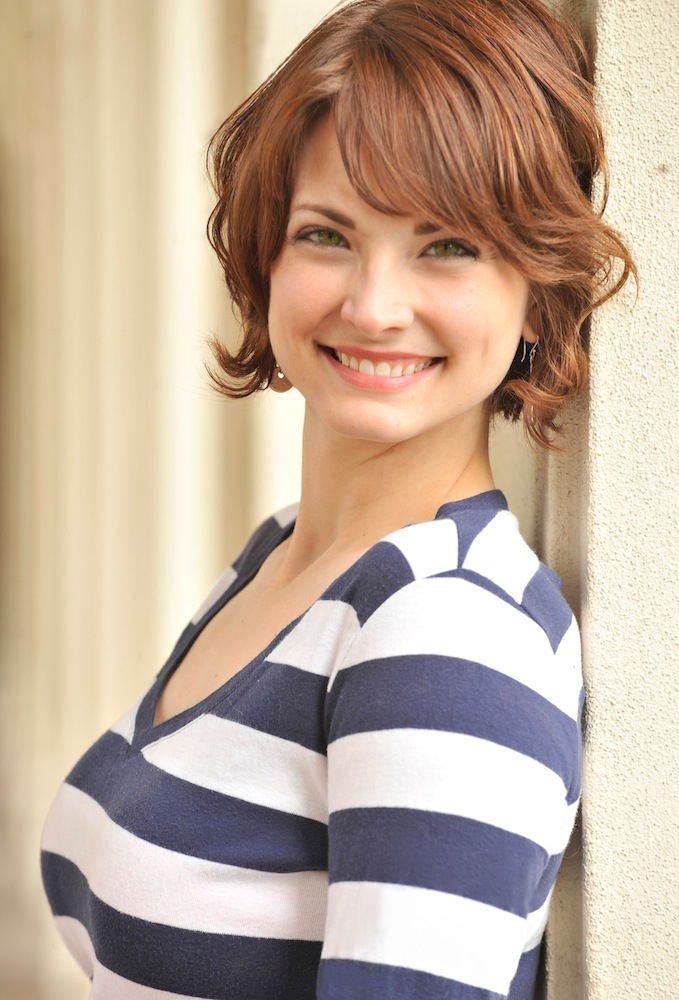 Gia works as an actor, vocalist, dancer, and model across the United States. Miz Mora is a third generation jazz musician and a versatile vocalist with a four octave range. She has headlined at clubs including Blues Alley in Washington, DC, Germano's in Baltimore, Lannie's Clocktower Cabaret in Denver, and M Bar in Los Angeles. She is a frequent featured soloist and released her first CD, Something Borrowed, Something Blue, with Unified Jazz Ensemble in 2009. Gia calls the theatre her home, garnering critical acclaim in both straight plays and musicals and earning four prestigious Helen Hayes nominations. Miz Mora is also a writer and graduated summa cum laude and with honors in Screenwriting/Playwriting from the University of Colorado.
OFFICIAL SITE | FACEBOOK | TWITTER
 
Charlie Barnett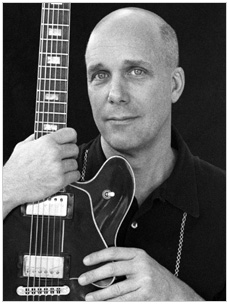 As a film composer, Mr. Barnett's scores have appeared in more than four hundred television and theatrical films. His work in documentary film has won awards including the Cine Golden Eagle for his work on National Geographic's Tibet's Hidden Kingdom, a Peer Award for The Discovery Channel's Raising the Mammoth and Emmy nominations for Holocaust: the Untold Story and Cosmic Journey (for A&E). The Paper Clips score won the 2004 Rome International Film Festival's Jerry Goldsmith Award. Paper Clips has also won the Christopher Award for 2006 and was nominated for an Emmy. Mr. Barnett has also written music for Saturday Night Live, The Cosby Show, Third Rock from the Sun and Weeds. Recently his score for the PBS series, The Appalachians, was released by Sony records. His score for Dreamer, a documentary about C.S. Lewis, produced by Walt Disney Productions was recently released as part of the The Lion, The Witch and the Wardrobe boxed set. His 2008 feature films include: Kickin' It, War Child, Bedford: The Town They Left Behind, Keeping the Lights On and My Father's Will; all of which were released in 2009. His television efforts for 2009 included the score for the PBS series, Closer to Truth.
Mr. Barnett's concert music career includes worldwide performances of his orchestral and chamber works. His "Serenade for Double Bass" was recently performed in London and has been performed by the National Symphony Orchestra. His violin concerto, "Concerto in Fourths," "The Brooklyn Affair" and the symphony, "The Blue Chevrolet," were recently released on Big Kahuna Records. His viola concerto, "From Istanbul," was recently recorded by Osman Kivrac. Mr. Barnett was commissioned to write a spoken word piece in collaboration with Dr. Maya Angelou for the Pageant of Peace in Washington DC in 2007. In November 2008, Mr. Barnett was "artist in residence" at the University of Wisconsin-Stevens Point where his symphonic pirate movie was premiered along with an animated film produced by the amazing students there.
He has also arranged and produced pop and jazz records for countless artists including Thrice for Island/Def Jam and Jason Falkner for Elektra. And he continues to proudly play with the eclectic lounge band, Chaise Lounge, whose second album was released in early 2009.
Mr. Barnett can also be heard as an occasional commentator on NPR.