In a world of so much chaos, there are organizations like St. Jude Children's Research Hospital devoted to helping children and families get the resources and care they need. I'm attaching the link to the Hospital and encouraging all of my readers and listeners to please take a moment to donate. Even $5 can make a huge difference. Having lost my niece to Leukemia over 14 years ago and watching so many children undergo chemo-therapy, radiation, bone marrow transplants, and more, it's impossible to sit back and NOT help. I am also a bone marrow donor and hope one day to be able to be a match for someone who needs it. In life, we need one another and there is no greater cause than a cause that helps children. Please donate: time, funds, even become an actual donor.
There are Events coming up including the incredible "Oscars Night Out", the Academy Awards After-Party. Tickets are still available for purchase and the event benefits St. Jude Children's Research Hospital. Information and Ticket Info below.
TICKETS for Sunday, February 24th
More about St. Jude:
Mission
The mission of St. Jude Children's Research Hospital is to advance cures, and means of prevention, for pediatric catastrophic diseases through research and treatment. Consistent with the vision of our founder Danny Thomas, no child is denied treatment based on race, religion or a family's ability to pay.
Vision
Our vision is to be the world leader in advancing the treatment and prevention of catastrophic diseases in children. This vision will be pursued by providing outstanding patient care; by conducting basic, translational and clinical research designed to elucidate biological mechanisms, understand disease pathogenesis, improve diagnosis, enhance treatment outcome, prevent diseases and minimize adverse consequences of treatment; and by educating health care and scientific research professionals. Through these efforts we seek to cure and enhance the quality of life for an increasing proportion of children who come to us for treatment, and by expanding and sharing knowledge, to advance treatment of children with catastrophic diseases worldwide, while developing strategies to prevent catastrophic diseases in children.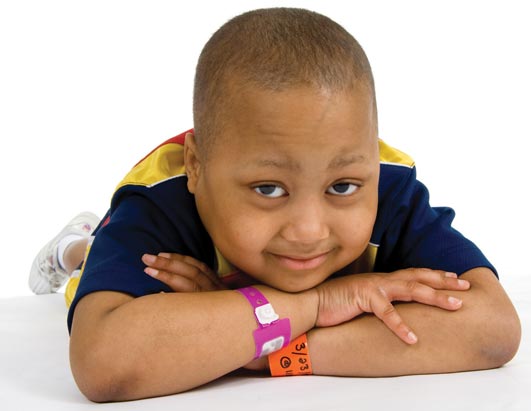 Values
Our foremost responsibilities are to the children with catastrophic diseases, their families, and to the donors that have committed their personal resources toward our Mission. To fully meet these responsibilities, we are committed to an explicit set of values. These values are the standards of behavior that we use to guide our daily actions and decisions. We will ensure that these standards of behavior are adhered to through ongoing training of all personnel working at St. Jude, and by annually evaluating the executive leadership, faculty and staff in their adherence to these values.
Our values of ethical behavior are an important part of who we are, and their incorporation into the fabric of the institution directly impacts our ability to make progress toward achieving our Mission, while simultaneously strengthening our reputation.
A commitment to provide our patients with the highest quality of medical and supportive care, and their families with the level of information and support necessary for them to make informed decisions and to become active participants in the care of their children.
A commitment to respect the ethnic, cultural, religious and lifestyle differences of patients, their families, our colleagues and our supporters.
A commitment to our donors that every dollar donated will be wisely spent toward achieving our Mission of advancing cures, and means of prevention, for pediatric catastrophic disease through research and treatment.
A commitment to a culture of excellence, innovation and creativity, not only in our research, but in everything we do.
A drive and a sense of urgency to succeed.
Honesty, integrity, and accountability in our actions and decisions.
A culture of trust and teamwork.
Respect for the employees under our supervision.
A commitment to the continual development of our employees.
A commitment to diversity.
A commitment to social responsibility and institutional citizenship on a local, state, national and global level.
To effectively live up to these ideals, institutional leaders and all employees must maintain a culture that promotes adherence to these values in all that we do.