Absinthe Incognito with Chef Lawrence Kocurek
by Dawn Garcia
W Hotel Austin | TRACE | 200 Lavaca St. | Austin, TX 78701
The evening had arrived, the torrential downpour now washed over me after an incredible event: Rock Your Taco. I walked out onto the Austin scene, feet now bare and soaked, my dress so beautiful now basking in fresh rain water, and my hair once perfectly tailored now soaked and dangling like more of a wet mop than a tress of manicured vintage. I put my wet shoes in the grip of my fingers and see this pedi-taxi. The driver, hair in a ponytail, shorts, and a smile that I can't ignore. He says, "I'll take you wherever you want to go. Come on." I smile. I tell him where and then tell him I only have $5 cash. He says, "Look at you! You were dancing in the rain! I'll take you anywhere!" The moon glistens through the fluent beads of rainy strings pouring down from the sky. "The W."
Enticed by the menu, the crowd, the chef, the music, the air of "cool" floating through the air like a perfect breeze – I find my friends patiently waiting as I drip and step over to the table after having stopped to chat with Deana Saukam on the way in. There they are, smiles on, drinks poured and for a moment I breathe and take in the stormy ambiance outside of the open doors and the crowd full of well known faces, infamous chefs, happy supporters, and a menu that begs you to overindulge:
Snails with House Cured Lardo
Snails with Melted Leeks & Morel Mushrooms
Snails With Boudin Nior & Tarragon Powder

Assorted Charcuterie( Blut Zungenwurst, Goat Pate Campagne, Duck Liver Mousse,  House Cured Venison Sausage, House Cured Chorizo, Duck Rillette, Smoked Pork Rillette, Smoked PorkBelly Confit, with House Jams, and House Mustard)

Foie Gras Doughnuts with Blackberry Jam
Foie Gras Torchon

Assorted West Coast Oysters with Mignonette
Certifed Organic Divine Caviar with Quail Eggs
Quail Egg Toad in the Hole Char Roe
Beef Tartare with Horseradish Foam
Salmon Tartare
Crispy Frogs Legs with Parsley and Garlic
Tete de Cochon
Uni dressed simply with Meyer Lemon and Extra Virgin Olive Oil
Let's keep in mind that I'm from California and I no longer get Foie Gras thanks to Sonoma Farms BUT alas, my gluttony is nurtured by Chef Kocurek in this menu and … in the secret party happening in the kitchen but let's not get ahead of ourselves. I sit down with my friends and soon after see Joyce, the greatest bartender/mixologist in Austin. Her smile, her passion, her talent – impossible to resist! She greets chefs, guests, etc. and then luckily I catch her eye. I give her a huge hug and ask her to surprise me. She doesn't disappoint. I tell her I like tart, fresh, and very spicy. (Sounds like I'm ordering something ENTIRELY different!) Lauren, Lee, and I sit and laugh and talk about the day, watch the rain just flood down onto the ground, and take in the evening. It's near perfect … at least for a writer like me. Everywhere, every corner – every hum of conversation just begs me to write. To take notes. The charade. The dance of those getting to know each other. The chefs finally grateful to be eating and NOT cooking. Lauren and Lee take turns passing through the dessert table filled with decadence and I wait patiently for Chef to come out and say hi. I look up. There he is. He smiles, puts up a finger as if to gesture he'll be over in just a minute and I nod. I look over at Brian Malarkey who is sipping a cocktail in his newsie cap and boyish charm, I see Joyce concocting something wonderful behind the bar, servers scurrying around the room hoping to get every order right, and my friends ingesting the delights of chocolate heaven.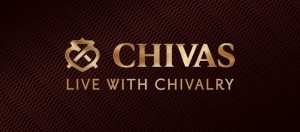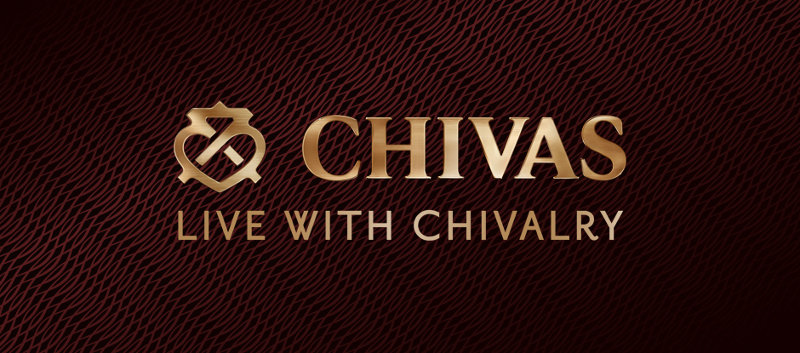 Almost on cue, the thunder roars and no sooner does Joyce appear with my cocktail – delicious – AND Chef walks over to my table, says hello to my friends, puts out his hand, and says, "Come With Me". I humbly obey because somehow I know I'm about to go on a great adventure! Walk through the busy room crowded with strangers, past the bar, and in through the kitchen doors to … the Chef's kitchen. A secret party. At least two dozen people standing around laughing, sipping their crystal glasses full of mystery, biting into Chef's creations. On the prep table, plates of sea urchin, foie, absinthe candy and, the true intrigue: Absinthe … on drip. Being poured by the man in black and white, the green fairy trickles through a controlled pour into an awaiting glass laced with a lemon bitter. I look at Chef and feel honored to be invited into this secret world. Knowing how neglected my foie gras cravings are, he pulls out foie and entices my hunger with fresh foie mousse wiped onto a crisp slice of baguette and as my teeth sink in, it is a kind of ecstasy one cannot explain. Oh, sweet sweet foie. How I've missed thee. Chef sees my glee and politely leans in to say, "Go get your friends". And I do. And for the next two hours, we are in some of the most exquisite company of talent (including Brian Malarkey, Paul Qui, and Deana Saukam), allure, and excellent cuisine. Of course one cannot forget Absinthe, the most provocative sinful sip one can ask for and it beckons. And we happily submit. The crowd becomes more interesting, something out of a movie. Three guys scanter in wearing masks of a pig, a horse, and bird and somehow it doesn't seem that bizarre. Perhaps it's the spell of the Green Fairy …
So there we are. Me and Chef – the two green eyed ones in the room talking of meats and culinary exploration, my friends talking to us of wine and the fun of this evening, Lee telling the tale of Toast and Tell, Lauren happily admiring everything around her, Chef's wife sweetly greeting everyone who came, and me – secretly surveying every corner of this room, every gesture, every smile, every coy touch of the small of a back, every sip, every mouthful, the smells from the line, the sounds of the burners, the undeniable strum of voices playfully strolling in the air like notes on a music sheet. THIS is my favorite Austin evening. It's a moment. A perfectly unscripted cinematic moment that permeates ones imagination and beckons the whimsical dance we so need to give in to. As the clock ticks and the elusive fairy strikes the bloodstream, we take it all in one last time before slipping out the double doors leading back to a different reality. I hope to have left even a shred of myself behind in that room … it just seems fitting.
Thank you Chef Kocurek for the most unforgettable, insatiable, stormy Austin evening!