My Black Dahlia
by Dawn Garcia
It was sticky night as the moisture of the heat and the primal desires began to surface. It was Thursday night and the muck of the air rested on my dampened flesh this June evening. Tonight is the big event and it's the night I get to slip into a dress made by Laura Byrnes and the Designers of PinUp Girl Clothing. Black material cut for bodies like mine, a velvet upper bodice draping my shoulders, binding my neck, and accentuating my bountiful decolletage with amplified elegance. A caterpillar green cymbidium orchid lined with sexuality nestled in my ginger hair. Everything is about how you feel in your own skin and tonight, in this dress, I planned on being ready … for any urge that beckoned.
Wearing: Violet Dress in Black Bengaline with Black Velvet $128.00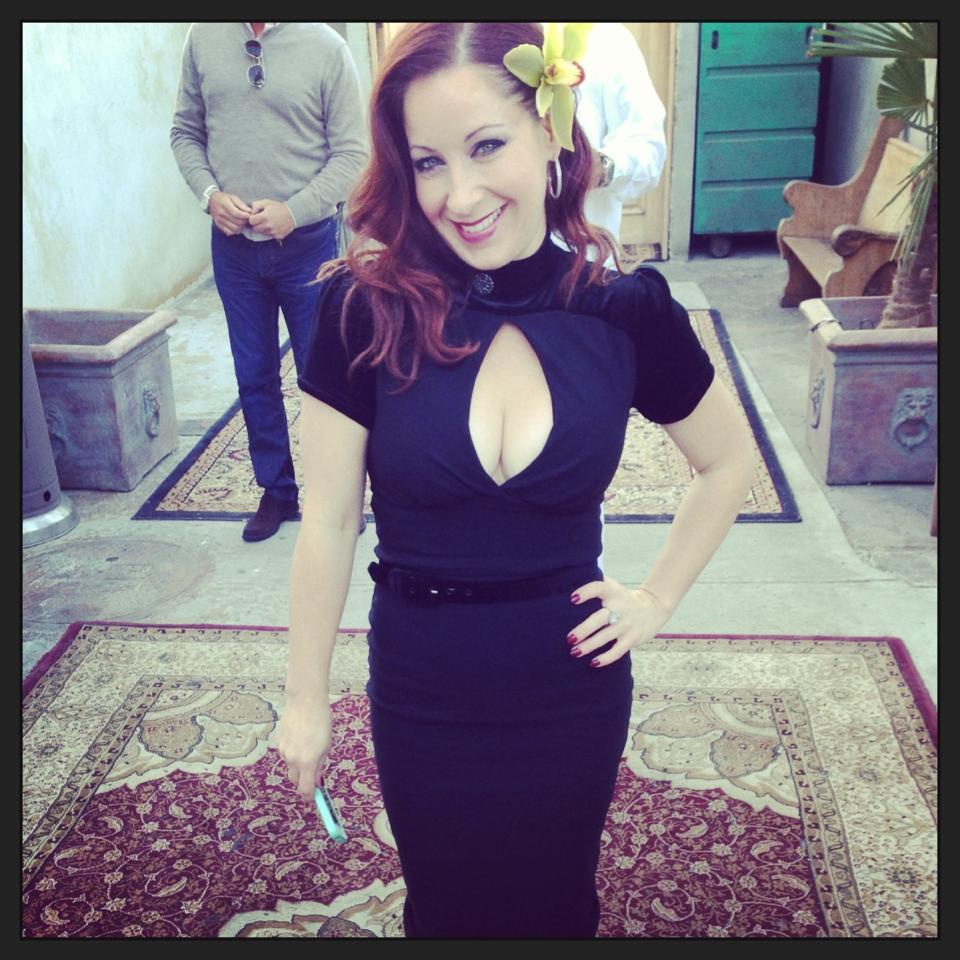 Welcome to our fun and fashion …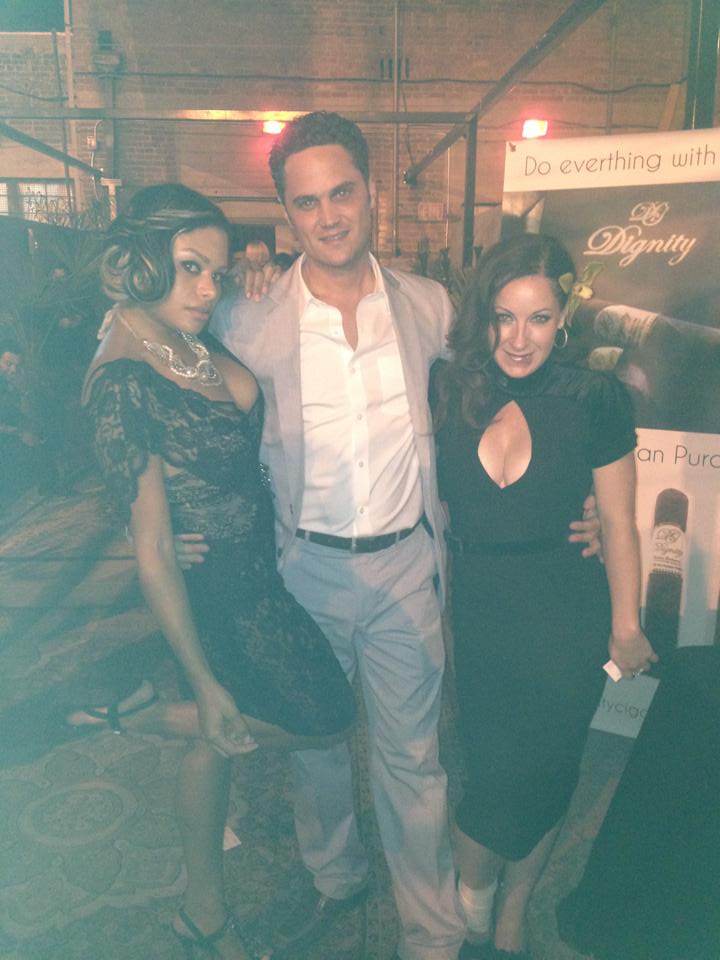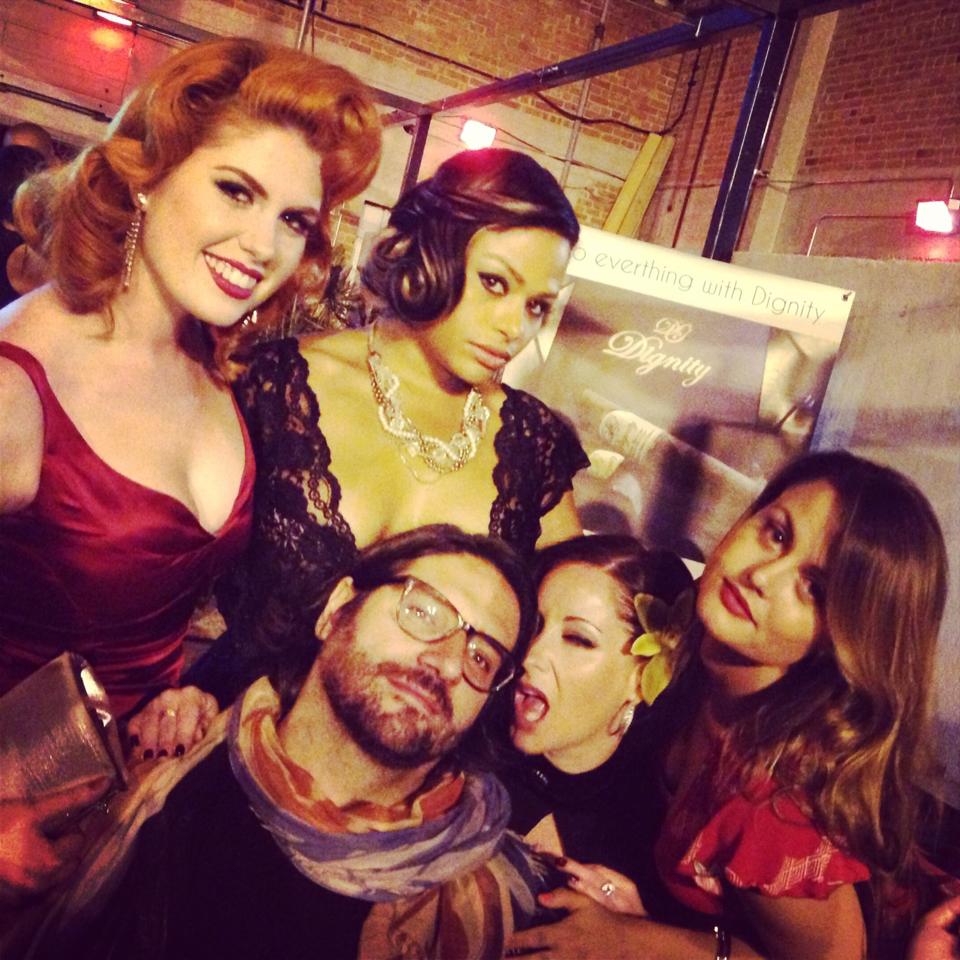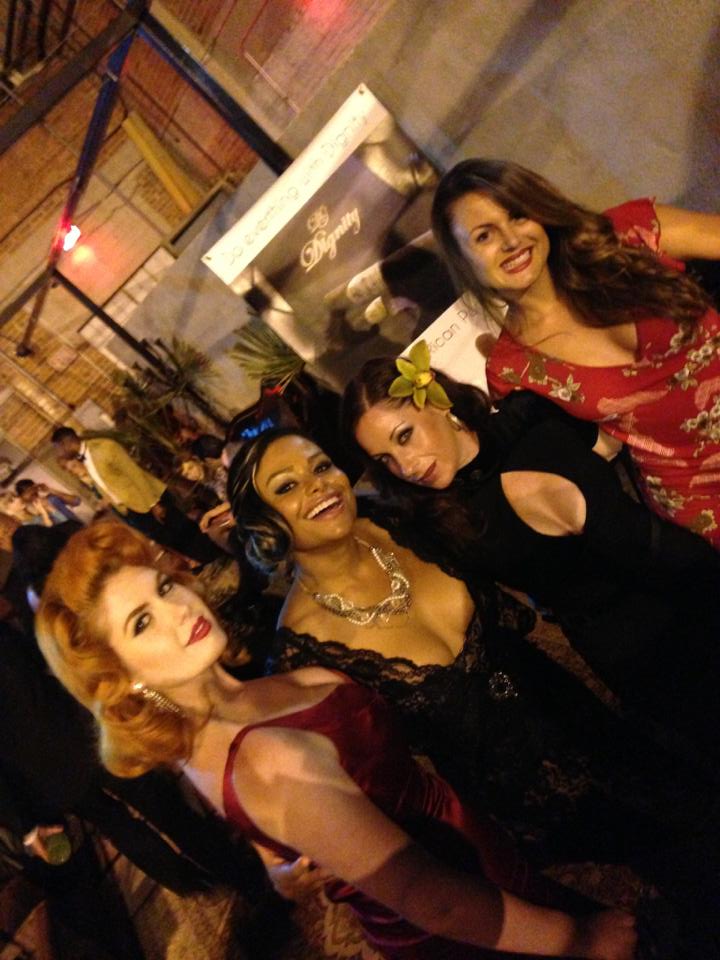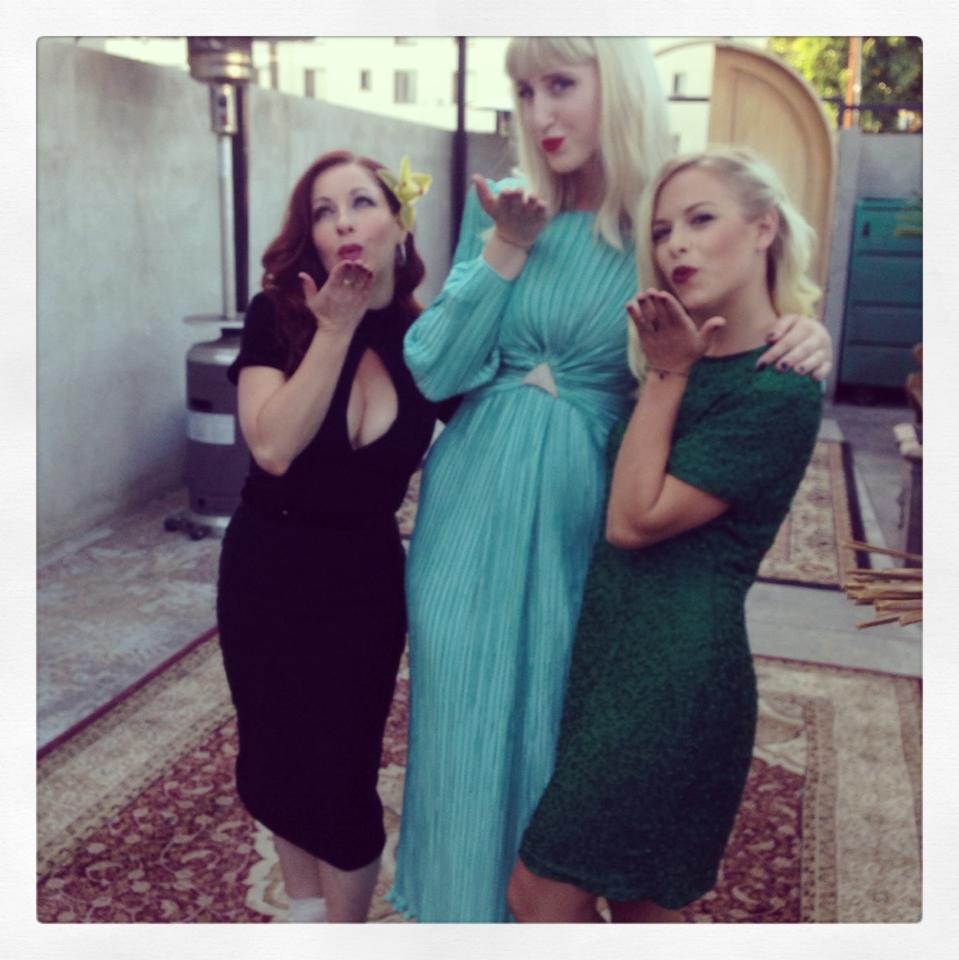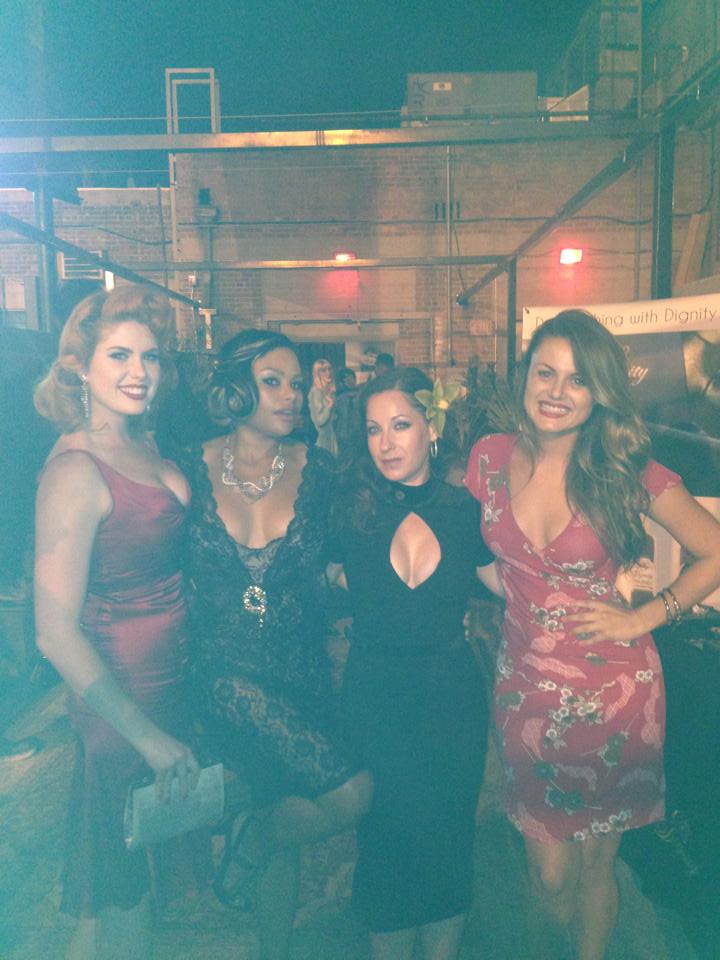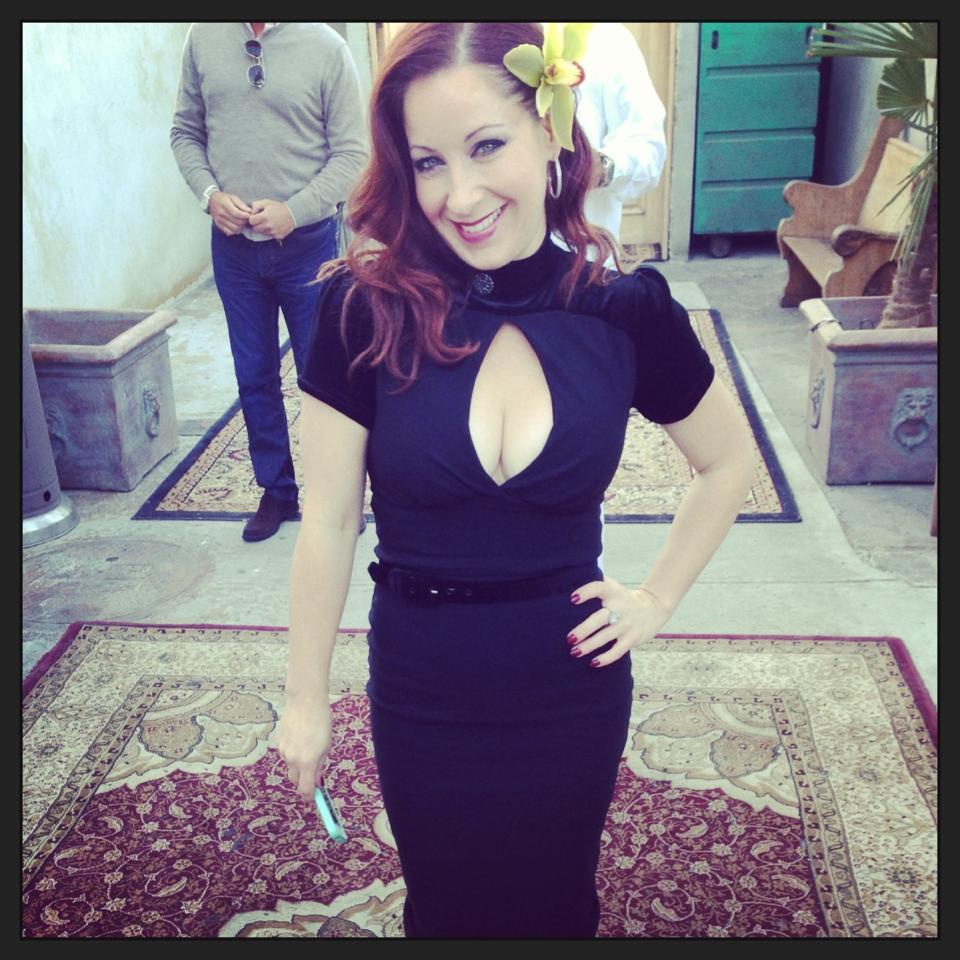 Scotch poured playing with the ice like a hand on skin, wine resting wet and ready on the mouths dipping the cold of the glass, cigars placed in between lips demanding some attention, feasting happily on plates of meats, cheeses, juicy fruits … Music that filtered through the air as if a warm body was pressing up against you, the roar of the bodies in the room oozing with pleasure. Tonight we channeled something from days past and there wasn't anyone in the room that the sacred fondle didn't touch. Dressed to play, poised for conversation, the Writer's Room became our playground and the meeting of the minds, the foreplay of creativity, and the permeating scent of playfulness sauntered throughout every vacant space. Tonight, we all banned together to feed our need for high class inspiration and sweetly spun curiosity. Next stop … you'll have to stay tuned.
.
Thanks to every person that put on their best attire, happily entered the times of ole, and a very special thanks to Rich Varga of Chivas Regal, Neeta Mittal of LXV Wines, DonJuan of Dignity Premium Cigars, The entire crew at The Writer's Room – Daniel Nelson, Abdi Manavi, and Joshua Lucas, and my friends Orlando Napier and Gedina.
Here's how the night shaped up after hunger cravings were fed … next time, you'll have to come play with us.
Enjoy …