Waterfront Beach Resort Brunch
Sushi, cake pops, and school lunches, oh my!
21100 Pacific Coast Highway | Huntington Beach, CA 92648
A sign down the hall denoting the Shades Restaurant & Bar hangs with unremarkable reverence. Walking toward it, I can't help but be drawn toward the view on the other side of the glass walls facing the ocean. A trick of the eye makes it seem as if distant waves are crashing onto the pool deck shoreline, my imagination catching the wet tendrils snaking their way between and around guest's feet as champagne flutes filled with orange juice and Imperial Palace brut clink on the table and against one another.
I finally force myself further down the hallway to the entrance of Shades where a pair of hosts, clad in similar dress and smiles, welcome me to the restaurant and take me to an especially prepared table surrounded by a kaleidoscopic arrangement of glass. Only moments later, Chef Ben LaFleche makes his way over to my table and welcomes me to his restaurant. After deciding that I should take a whack at some of the brunch entrees before diving into any questions I might have, Chef points out to me the various tables lining the room and mentions there might be some other items worth trying… if I'm interested, and takes his leave.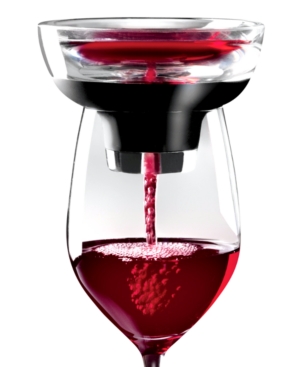 After indulging in a quick mimosa, I make my way to the first table I see, only to be taken aback: this table is lined with plate after plate, row after row, of desserts! Pecan pie, fruit pastries, crème brûlée, chocolate mousse cake (or devil's chocolate cake – the waiter and I couldn't come to a consensus), and a plethora of other options meet my sweet-toothed gaze. Attempting a semblance of focus, I set my sights on another table, one just as mind-bogglingly "too good to be true": sushi, cooked and smoked fish, shrimp with cocktail sauce, lobster legs, four or five different salads, and then of course the fresh fruits, cheeses, and crackers. The dessert will have to wait.
After putting together a plate of shrimp cocktail, one each of the sushi, and some smoked yellowtail, I arrive back at my table and prepare to dig in. Right off the bat I'm already wondering why there aren't more restaurants and resorts doing Japanese cuisine for brunch. The itamae has done a wonderful job of prepping rolls—of which I discern the spicy tuna, California, and veggie—that are altogether fresh, delicious, and not overpowering or underwhelming. The only issue I might have is with the tuna roll, which has been prepared with too much rice. I am actually a little surprised here, since the subtleties and balance of the other rolls (especially its counterpart, the spicy tuna) are so succinct in their character.
I've never had smoked yellowtail before, so I am looking forward to what a cooked rendition of my favorite sashimi tastes like. Cutting into, and taking a bite of, the white flesh, I have to admit that I'm probably not its biggest fan, although the taste is interesting and savory enough that I definitely wouldn't mind finishing off a larger course of it in the near future. For me, what it all boils down to is the uniqueness of the dish, and I don't think the yellowtail has that sort of clarity. Perhaps mixing up the smoking or spices process would refine it a bit.
What is clear, however, is that at Shades the "magic hour" isn't solely reserved for sunrises and sunsets. John George, house magician since '95, makes his way over to the table and invites my senses to a battle of wits. Our tools? My eyes, his hands. I have to take a moment and tell you that I'm pretty darn cynical when it comes to magic shows, tempered by a father who likes to perform $1.99 Amazon prime illusions and give out brain teasers on holidays. I also know that most side-table magic is based on misdirection. So when I say Mr. George is on a different level of humor, fun, and stage presence than most—although I did privately catch him on or two simpler maneuvers (watch those sleeves, John!)—hopefully you don't take my word for it and visit the Waterfront to see the man for yourself. I'm still wondering how he twisted a normal dinner fork into Duchamp Dadaism … as I was holding it.
Pretty sure Mr. George also made the food in my stomach disappear because before I know what I am doing, I've loaded down another plate. This time I'm a little more adventurous with smoked mackerel and baked eel, shrimp ceviche, baked veggies, and a caprese salad. I'm definitely curious about the baked eel; although I've eaten this other other white meat numerous times, it was always with sushi, and doused in syrupy teriyaki sauce at that. Not surprisingly, Shades continues to impress with an entrée that is not only a wonderfully unique accompaniment of the usual brunch fare, but predominantly unique in its savory contoured flavoring—tender, unassuming, a nice surprise. By contrast, the mackerel is very similar to the yellowtail in taste, which includes the unfortunate absence of individuality in the uphill battle against using too much salt.
Much like the shrimp cocktail, the ceviche is entirely fresh and refreshing. It absolutely runs through with fishy thematics, but climaxes on the palate to an undulating selflessness that jogs along the periphery of the senses without overtaking the rest of the meal. Even after biting into, say, the mackerel, the ceviche is there to clean up and make anew. On the opposite end of the spectrum, the baked vegetables are appetizingly rich with flavor (the herbs used to espouse some depth really did wonders), acquiescing to the taste buds' demands for more while retaining a nobleness of which I can only humbly attribute to an ensconced crunchiness lost on many an overly ambitious cook.
That isn't to say that Chef LaFleche isn't overly ambitious; working the Shades kitchen for over a decade, Executive for six of those, LaFleche and his different approach to menu-making has ushered in what could arguably be called the "golden era" of the Hilton's Waterfront Beach Resort. Take, for example, the Bourbon Peanut Butter and Red Pepper Jelly sandwich lunch entrée. Taking an American classic and upping the ante by about ten notches, the school lunch hallmark is elevated to a gourmet delicacy with rich velvety undertones and broiling enthusiasm. If you're lucky like I was, the jelly will seep through the bread while it's being cooked and form a caramelized shell. When I ask how someone comes up with bourbon and red pepper in a child's sandwich, Chef claims he attributes some of these more oddball concoctions to an innate desire, a pressing need if you will, to shatter the normalcy and paradigms surrounding certain types of food and meals. This is why some, like myself, might be surprised by the presence of sushi, crab legs, and even desserts at something as traditionally, well, traditional as Sunday brunch.
You didn't actually think I'd forget dessert, did you? Although by this point you'd think I was full from all the food—and I was—but I could never pass up a good dessert… or rather in my case, three. After colluding with one of the hosts on house favorites, I nab a small dish of the chocolate cake, a portion of the pecan pie, and one of the red velvet cake pops. I dive into the chocolate cake first. What I find is the familiar sinfulness so pronounced in the chocolate ecstasy of a truly visionary effort, elevated even further by a touch of that "it" factor deviating one cake from another. You may very well need to drop by confession on the way home after trying it. The champagne is a perfect complement here.


I'm not sure how I feel about the cake pop; it's delicious, to be sure, but so have been all the other cake pops I've ever encountered. When eating one, all you can really do is lean back and let yourself disappear for the thirty seconds it takes to clear the palate of caked dough. In a sort of surprise twist, it is the pecan pie which piques my interest the most, namely because this dish could very easily eschew its namesake and take on the entire Fagales nomenclature—from a visual standpoint, it's almost as if the cook got bored and threw in walnuts and macadamias just for fun. I say, good on him (or her)! Dried cranberries baked into the base of this uniquely semi-nutritional treat works wonders in evoking a much subtler sweetness that devolves into matured earthy tones. Those of us craving a sweet treat might find ourselves a little disappointed, but if you're looking to explore, then look no more.
All in all, I'd have to say experiencing brunch at the Hilton's Shades Restaurant and Bar can best be encapsulated by looking at who drops by for meals: everyone. There is food that almost anyone can enjoy, whether young or old, with enough of a twist and touch of ambition that Chef has indubitably accomplished something special that sets apart the Waterfront Beach Resort from its contemporaries—notably the neighboring Hyatt.
To make reservations: RESERVATIONS
Brought to you by:

Follow ATOD Magazine™