Ginger Beer Margaritas: COCKTAIL TIME!
I am always on the hunt for a great cocktail recipe and turns out, my "DRINK ME" board on #Pinterest has all kinds of options for you to choose from. This week I chose one of my favorite simple Margarita recipes. You can make it at home, quench your thirst – AND – impress anyone who is ready for something with a little extra something.
This #recipe is from Minimalist Baker.
5 mins to make • Serves 1
Minimalist Baker
Drinks
Beer, Wine & Liquor
| | |
| --- | --- |
| 1 1/2 oz | 100% agave tequila |
Prep time | 5 mins
Total time | 5 mins
Serves: 1 (Add more because no one likes to drink alone!!)
This drink is simple – as always – with flavors that were seemingly meant for each other: Ginger beer, simple syrup, fresh lime juice, tequila, and salt for your rim (a must).
The key to picking a good tequila is: Make sure it's made with 100% agave. Then you'll know it's higher quality and made with the good stuff. This will ultimately affect the quality of your drinks.
This recipe is so easy to make. Just lime your rim with lime juice and salt, then add all of your ingredients with ice to a large glass or cocktail shaker and stir (as to not erupt your ginger beer – lesson learned). Then pour over more ice, garnish with lime and stir.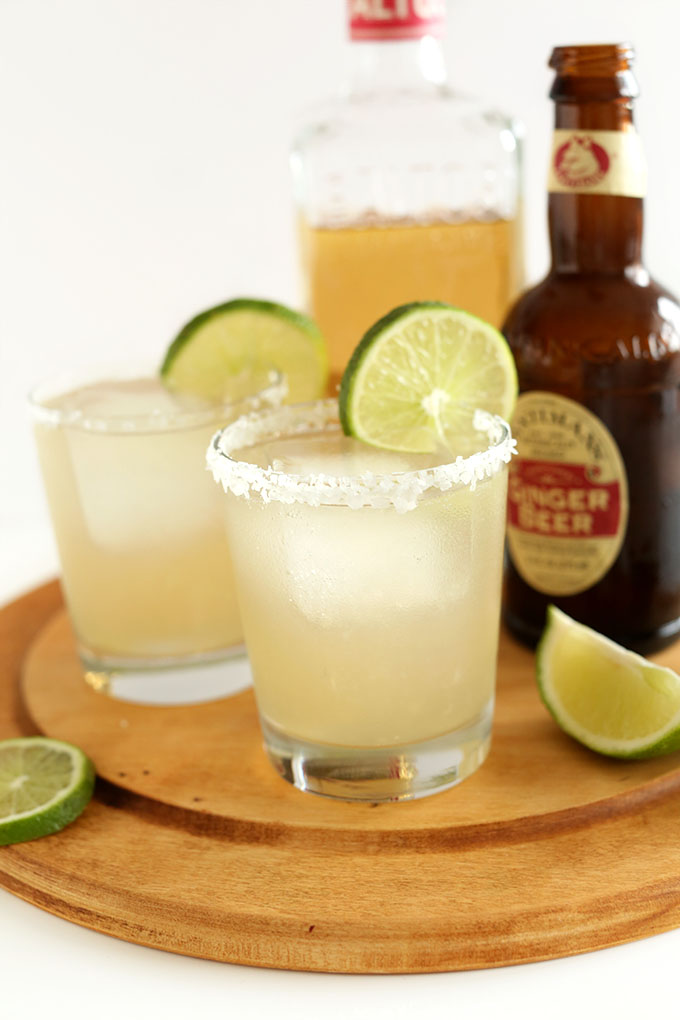 5 Ingredient GINGER BEER Margaritas
What does it taste like?
Perfectly sweet
Tangy from the lime
Crisp from the ginger
And … really just perfect.
Simply put: Make these margaritas.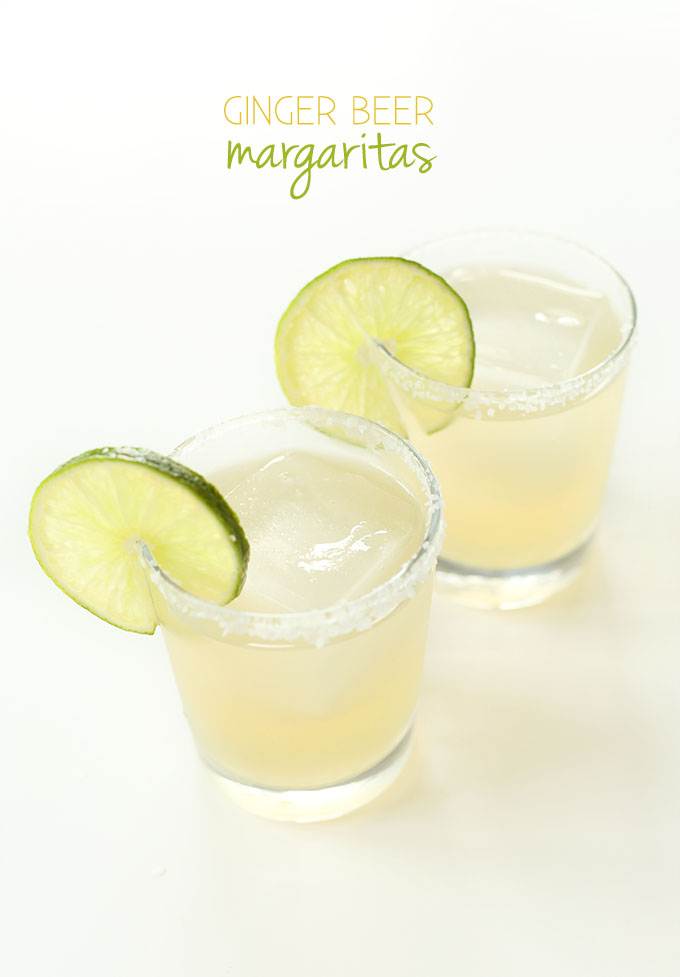 Instructions
Line a small serving glass with fresh lime juice and dip in coarse salt (optional).
Add tequila, simple syrup, ginger beer and lime juice to a large glass or cocktail shaker with 1/2 cup ice and stir vigorously.
Don't shake with a lid on or it will erupt from the ginger beer carbonation (lesson learned).
Pour liquid (reserving ice) into serving glass with a few ice cubes (we just ordered this oversized ice cube mold and LOVE it).
Garnish with a lime wedge and serve immediately. Repeat for more drinks, or double/triple the amounts for more people.
Nutrition Information
Serving size: 1 margarita Calories: 142 Fat: 0 g Carbohydrates: 9 g Sugar: 7.9 g Sodium: 7 mg
---
Looking for something entirely unique?