Texas Craft Brewers Festival 2014
Photos by KEVIN CURTIS©
Austin is known for a great many things. Barbecue, molecular gastronomy, cocktails, music, food trucks but it's also known for it's fine crafted brews. We sent staff photographer – an avid beer lover – Kevin Curtis to the Austin Craft Brewery Festival in Austin to drink up some of the finely made brews and snap some photos. With the pride of the region brimming, it was no surprise that we got a look at the crowd, the "feel", and the plethora of choices to beer drinking Texans (and us wanna be Austinites).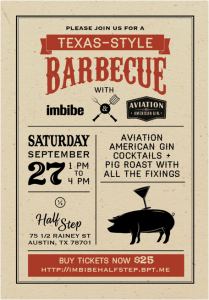 About the Texas Craft Brewers Festival
TRUE TO EACH OTHER.
TRUE TO OUR CRAFT.
Much has happened with craft beer since the first Texas Craft Brewers Festival in 2003. Homebrewers and entrepreneurs have launched and grown craft beer businesses to serve nearby communities. Laws have been changed to make accessing Texas craft beer easier. People curious to discover new tastes have become fans, and those fans devotees.
Throughout craft beer's re-emergence this last decade, an underlying ethos has held strong: We are a community. We support each other. We respect each other. And our mutual appreciation of the people, the process and the product is what enriches us.
The Texas Craft Brewers Festival was founded by the precursor of the Texas Craft Brewers Guild. Like the Guild, the Festival embraces this ethos, striving to be true to Texas craft beer and to benefit all involved.
Today, the Texas Craft Brewers Festival remains by and for the Texas craft brewers and the Texas craft beer community. Those involved in organizing the event are members of the Texas Craft Brewers Guild or the Young Men's Business League of Austin (YMBL), the Guild's event partner for the festival.
YMBL is one of the oldest and most respected social service organizations in Texas. For 100 years, the YMBL has helped transform kids, teens and young professionals into tomorrow's leaders through leadership development programs and Austin Sunshine Camps.
Founded in 1928, Austin Sunshine Camps serves at-risk and disadvantaged children, providing mentoring, education and opportunities for personal growth. The Texas Craft Brewers Festival directly benefits Austin Sunshine Camps.