HALLOWEEN + CHOCOLATE:
A No Brainer. (Literally)
Who doesn't love chocolate, especially on Halloween when every kid-at-heart is chomping at the bit for free handouts?! We all do. Let's be honest. We find perfectly acceptable unacceptable excuses to get dressed up and gallivant in a costume just because we all miss walking up to a stranger's, ghoulishly dressed lawn and saying these 3 Magic Words: Trick. Or. Treat.
Well this year, I'll admittedly get sophisticated and say that even though trick or treating is still the greatest adventure ever (especially when you have kids and a perfectly good excuse to dress up), I'm highlighting a rather sophisticated chocolate I believe lends good fun and festivity to this skull-worthy, ghost infested, zombie ridden eve of October.
I choose a Chocolatier that gets rather inventive. In fact, I'd take a bite right out of that cute little blue ghosts head in a heartbeat.
This Halloween season FIKA, NYC's fastest growing coffee chain, is introducing a collection of fine chocolate Gianduja Skulls, Ghosts and Pills —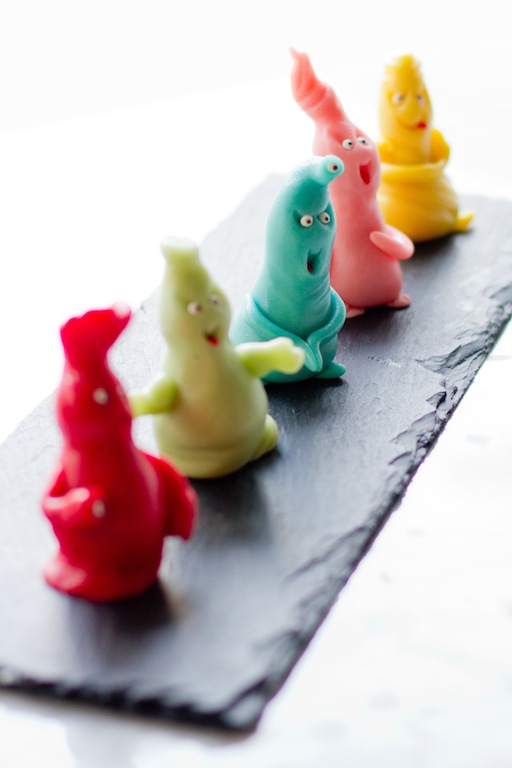 made in FIKA's chocolate facility in Tribeca, available in stores and online.  The chocolates are created by Swedish born Hakan Martensson, FIKA's Master Chocolatier, who established himself at a young age as one of Europe´s most respected and admired chocolatiers and has worked in some of the top Chocolate houses in Sweden. In 2009, Hakan and FIKA joined forces and have since developed the line of exclusive hand rolled truffles, pralines and chocolate bars available at Dean & DeLuca and Whole Foods.
FIKA was founded by Lars Åkerlund in 2006. Åkerlund operates the business joined by his wife Lena Khoury, FIKA director of strategy & communications, who has a solid background in luxury retail at Hermès. FIKA brings the traditional Swedish coffee break to Americans, offering quality coffee, premium chocolates and carefully crafted food items, along with a break from the daily rush. The chain has expanded to 10 locations since its founding in 2006 with 10 additional planned in 2015. FIKA has also grown from two employees to nearly 100 including a team of Swedish master bakers, pastry chefs and chocolatiers who instruct traditional preparations and crafts in all goods.