#ATODBrunchHopLA – No. 1
brunch | brən(t)SH/ | noun
noun: brunch; plural noun: brunches
a late morning meal eaten instead of breakfast and lunch.
Brunch is the most forgotten meal, but in my world, it's brunch that really sets the pace for a weekend. No excuses. I want to be blown away. Flavor, service, cocktails, menu.
Weekends are meant for mornings that begin with Mimosas, Bloody Mary's, and absolutely NO judgement.

– Dawn Garcia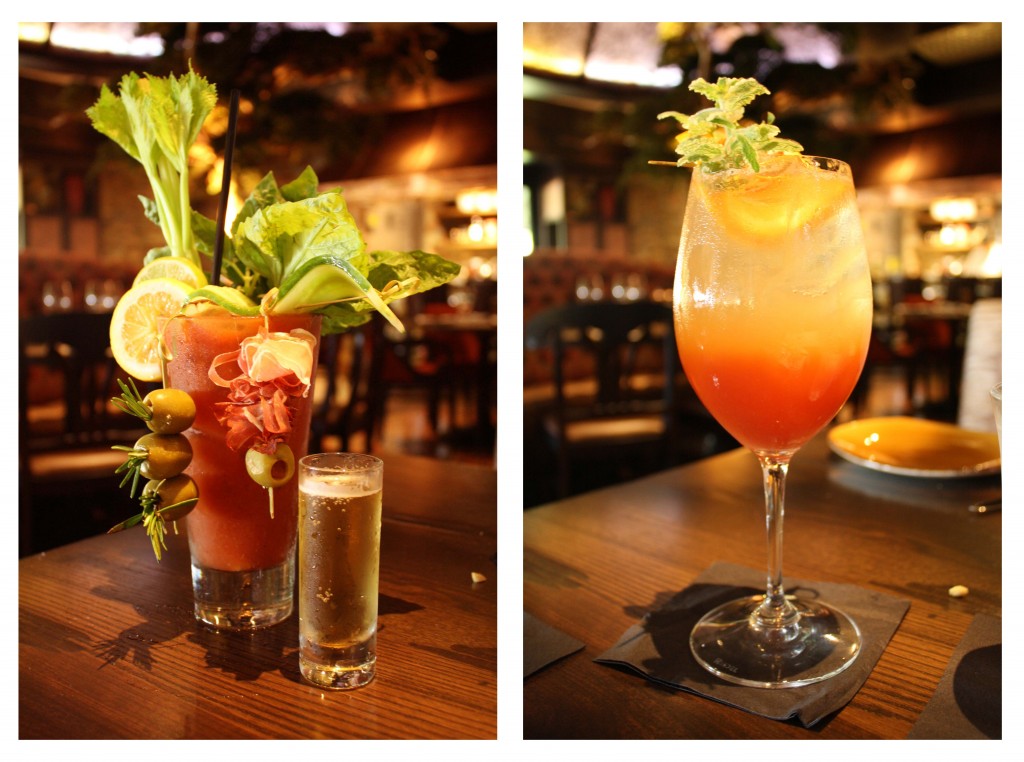 As I've come to dine far more frequently in my life, it's the weekend brunch I most look forward to. Something about rolling out of bed without any rush to have to go somewhere or do something, knowing that I have a choice. I don't HAVE to have breakfast ready by 7:15am. I can actually sit in waiting as the house falls quiet – not get agitated when I suddenly hear the sound of the Wii in my daughter's room go on (because come Saturday we have no "rule" about TV in the morning), I can take in a deep breath because today?
Today, I get to call my friends and get a "Mom/Editor Day OFF"! And on those rare, wonderful days, nothing feeds my need for a little liberation like a phenomenal #WeekendBrunch. Mention a good glass of bubbles or a beckoning well-made Bloody Mary and all is right with the world.
So, Los Angeles, join me. The #ATODBrunchHop is on!!! Your choices this weekend? Go explore DTLA (Historic Downtown) – or travel through the whole of the West Side.


Chef Felix G. Barron, IV
Ebanos Crossing
200 S. Hill St.
(At 2nd)
Los Angeles, CA 90012
2. Egg Slut LA

Chef Alvin Cailan
Grand Central Market
317 S Broadway
Los Angeles, CA 90013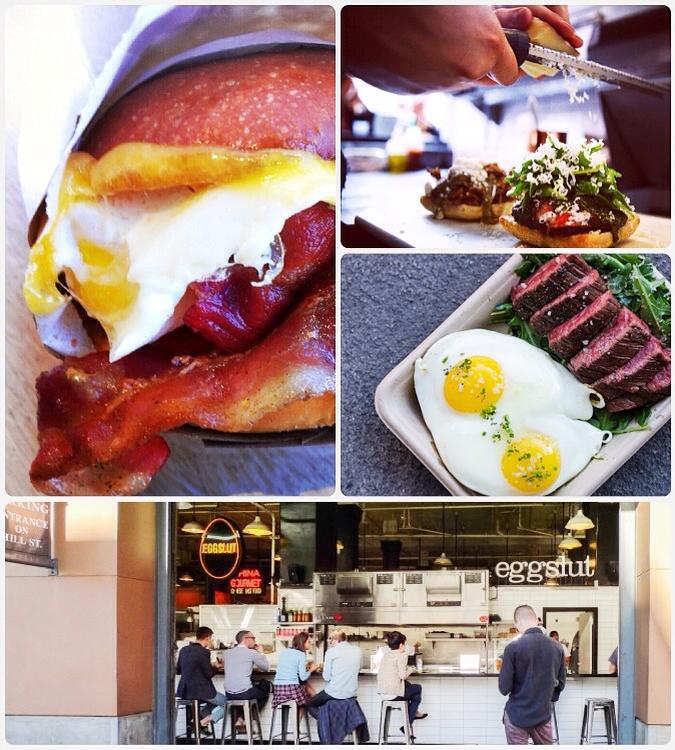 Now – go explore more of LOS ANGELES:
On your brunch quest, I say, try a few new brunches all around town. That's why we call it an #ATODBrunchHop. Ready for the list?
1. Mud Hen Tavern – NEW
2. Ebanos Crossing – Ktchn Dtla PopUp Brunch – NEW
3. Luna Vine Wine Bar – NEW
4. Eveleigh
5. Tart Restaurant
6. Alcove Cafe & Bakery
7. CAFE STELLA
8. Al Bacio Ristorante
9. The Churchill
10. Egg Slut

Feed the #brunch beast …