Eye In The Sky with Hendrick's Gin's Flying Cucumber!
Photos by Dawn Garcia
LOS ANGELES | LONG BEACH – APRIL 13th, 2015: Making Mondays anything but dull, today Hendrick's Gin launched the start of something beyond exquisite – and gave this girl a memory I shall likely never forget – Hendrick's Air!! Arriving in Long Beach where Nick picked us up in the coveted Green Hendricks Gin truck, we were escorted through the tarmac at the Long Beach Airport guided to a vacant space in the center of it all. Situated in the middle of the tarmac field amidst the decor of what can only be described as the coolest living room around, was none other than Jim Ryan, Brand Ambassador for Hendricks Gin dressed ever so cooly and sporting quite possibly the best kicks outside of Chef Shawn Cirkiel's specially made and brightly colored VANS. With a welcoming smile and a laid back sense of style, he walked us over to the apothecary bar equipped with vintage decor including a vintage suitcase doubling as a sound system!
"Can I get you a drink?" he asks, and then explains that today's cocktail, conveniently laden in a black leather cask, is a take on a French '75. The TAKE: Bubbles, Cucumber Hendrick's Gin, and to maintain freshness and the lack of refrigeration, citric acid to give it that fresh lemony taste because quality after all should never be compromised (something I truly appreciate). The name of the cocktail? The Grace Marguerite Hay Drummond or, as I'm calling it, the Graceful Drummond. Well, it is befitting.
The Grace Marguerite Hay Drummond is named after the British journalist who was the first woman to travel around the world by air, in a Zeppelin in 1928. She is a crucial (yet not nearly as prominent as she should be) woman in history who, much like her friend, Amelia Earhart, proved that flight was not only something a woman was capable of doing but that it was glamorous, fierce, and possible!
As I sipped my cocktail on the tarmac, I saw the Flying Cucumber heading in our direction. We had about 7 minutes to get to the landing spot where, like a careful balancing act, we would board as one of the 4 passengers descended off of the helium inflated flying contraption of curious fun, and one would ascend. I made my way, along with my guest and Jim, with heels in hand, barefoot through the brush to make sure I got there in time as to not set off the laws of aerodynamics! Before long, we were all on Hendrick's Air with Captain Charlie at the ready as our climb to the 1000-foot mark began. Up, up, and away we went over the Long Beach Harbor and the speedway for the Long Beach Grand Prix. Sure, there was that slight feeling in the pit of my stomach but being in that big ole fancy balloon was exhilarating! Operating in a single seat with his hands on two wheels on the left and the right (imagine what a wheelchair looks like and that is the pilot seat), Captain Charlie took us around that wondrous air space while we looked down on an entire world no doubt curious as to what that big eye in the sky was! The engineering behind the blimp was so simple and yet so incredibly fascinating! Helium keeping us afloat and two engines about the equivalent of a VW engine working ever so methodically to keep us on track. As we landed, I suppose that was the truly great adventure! We nosedived straight toward to the tarmac while 6 gentlemen dressed in beige jumpsuits waited to grab on to the dangling ropes, tether themselves to us and keep us on the ground just long enough to get us off and allow the final passengers to get aboard.
For a short while, we were not at an airport decorated with $35million private jets or commercial airplanes. We were transported to a time when flight was a marvelous idea, a journey to see the world through an entirely new lens with glamor and imagination taking center stage. This was an incredible experience! Hendrick's really has done it right. My only complaint? I really wanted to take home a deck of Hendrick's Gin Playing Cards!
Should you see the #FlyingCucumber up there in the great big sky, be sure you tag them in Instagram and Twitter along with #HendricksGin for a chance to win a FREE RIDE!
Thank you to Hendrick's Gin and the crew at SMA PR.
For more of our adventures, visit me on #Instagram @dawngarcia | Twitter @atasteofdawn.
HENDRICK'S GIN LAUNCHES HENDRICK'S AIR
The world's first and only Flying Cucumber dirigible
New York, NY, April 13, 2015:  Hendrick's Gin is launching Hendrick's Air. This new ambitious venture will commence with its flagship (and only) air craft: a massive dirigible christened The Flying Cucumber.
"We have been continually surprised by the odd popularity of our unusual cucumber-infused gin," explained Hendrick's National Brand Ambassador Jim Ryan, "So taking on the challenge of air travel seemed like the next logical step."
Positioning itself against ordinary modes of travel, which Mr. Ryan stated "have devolved into a mundane state of expeditious predictability," Hendrick's Air will launch its fleet based on a single and majestic dirigible.  In contrast to the hub-and-spoke structure of conventional airlines, all Hendrick's Air flights will depart and arrive from the same point, which Mr. Ryan explains, "emphasizes the excitement of the flying experience itself.  As we see it, flying in excess of 500 miles per hour becalmed by such conveniences as in-flight TV and noise-canceling headphones feels no different than sitting in one's living room. We are offering a return to the true glamour of flight."
The 130-foot long, 44-foot tall Flying Cucumber is adorned with a giant "eye in the sky" which exudes both whimsy and a dashing sense of purpose.  It will launch with a coast-to-coast voyage beginning in April and culminating in August, granting expeditionary flights to fellow unusualists in Los Angeles, San Francisco, Austin, Dallas, South Florida, New Jersey, New York, Philadelphia, Boston, Ann Arbor, Indianapolis, and Chicago.
The carrier's cucumber motif and insistence on dirigible flight were inspired by the gin's most prominent note of flavor – namely its infusion of cucumber essence (all the world over, Hendrick's & Tonics are served with slices of cucumber rather than the perfunctory lime.)
The Hendrick's dirigible has been engineered to follow what Ryan describes as "a slow and low" flight pattern, maintaining a "civilized speed of 35 mph." The Flying Cucumber's sub-1000-foot cruising altitude allows for what Mr. Ryan termed "an invigorating view of the marvels below."
Follow the misadventures and triumphs of Hendrick's Air at HendricksAir.com, Twitter.com/HendricksGin, Instagram.com/HendricksGin, and Facebook.com /HendricksGin (#FlyingCucumber).
[separator type="thin"]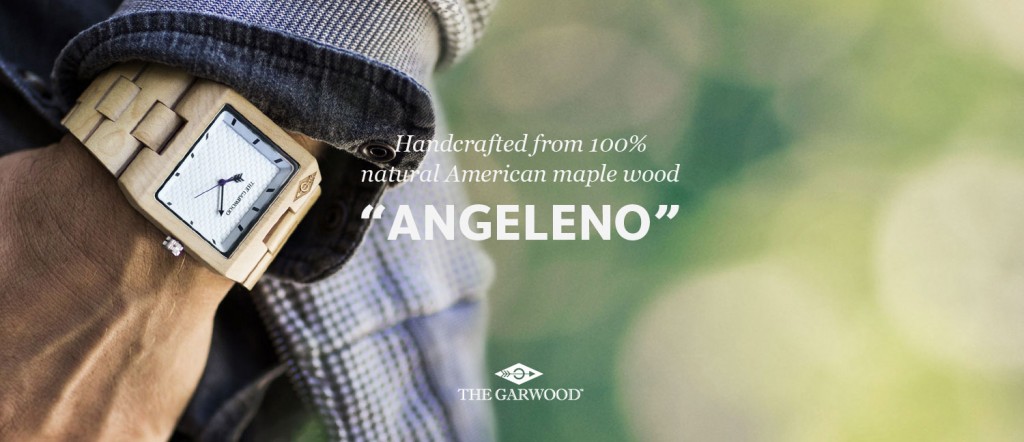 About Hendrick's Gin
HENDRICK'S is a deliciously super premium gin, made with a number of unusual twists. To deliver a most curious and delightfully unique flavor, Hendrick's combines a distinct blend of eleven botanicals, as well as the signature infusions of cucumber and rose petals, producing a wonderfully refreshing gin with a delightfully unique aroma.  Hand crafted in Scotland in miniscule batches by William Grant & Sons, Hendrick's is the only gin that uses a marriage of spirits from both a Carter-Head and Copper Pot Still, a combination that produces a divinely smooth gin that has both the required character and balance of subtle flavors.  Since Hendrick's was first introduced to America nearly 15 years ago, it has gained widespread acclaim and received numerous awards, including a Double Gold medal in the 2014 Fifty Best Gin Awards; 'Gin of the Year' at the Food and Wine Magazine Awards and voted 'World's Best Gin' by the Wall Street Journal. Hendrick's Gin has an ABV of 44% and an SRP of $34.99.  Please enjoy the unusual responsibly. For further information, visit  www.hendricksgin.com.
[separator type="thin"]
About William Grant & Sons
William Grant & Sons, Ltd. is an independent family-owned distiller headquartered in the United Kingdom and founded by William Grant in 1887. Today, the luxury spirits company is run by the fifth generation of his family and distills some of the world's leading brands of Scotch whisky, including the world's most awarded single malt Glenfiddich®, The Balvenie® range of handcrafted single malts and the world's third largest blended Scotch Grant's® along with iconic premium spirits brands Hendrick's® Gin, Sailor Jerry® Rum, Tullamore D.E.W. Irish Whiskey and Milagro® Tequila.
William Grant & Sons has been honored as "Distiller of the Year" by the prestigious International Wine & Spirit Competition and International Spirits Challenge eleven times over the past 15 years, and most recently named "International Spirits Producer of the Year" by the IWSC in 2014.
Founded in 1964, William Grant & Sons USA is a wholly-owned subsidiary of William Grant & Sons, Ltd. and features one of the fastest growing spirits portfolios in the USA with brands including Glenfiddich, The Balvenie, Hendrick's Gin, Sailor Jerry Rum, Tullamore D.E.W. Irish Whiskey, Milagro Tequila, Flor de Caña, Drambuie, Grant's, Hudson Whiskey, Gibson's Finest, Monkey Shoulder, Clan MacGregor, Reyka Vodka, Solerno Blood Orange Liqueur, Montelobos Mezcal, Ancho Reyes Chile Liqueur, Lillet, Art In The Age, The Knot, and Raynal French Brandy. For more information on the company and its brands, please visit www.grantusa.com.