BURGER WEEK KICKS OFF
Los Angeles
Rarely do I post about chains, but this week I stopped into Del Frisco's Grille in Pasadena to sample the burger, steak, salad and a few other goodies and it got my taste buds going! As Burger Week kicks off, the lineup of inventive burgers is definitely going to excite your palate. Below is what Del Frisco's Grill has happening along with a list of some of the best burgers in LA – but be sure to take a look at your city guides to find out all about Burger Week and which restaurants are offering you a chance to try the best "Conversation Burger!!" What's that you ask? If you eat a burger that you can't stop talking about, it's conversation worthy – hence the "Conversation Burger". Make sure to tag #ATODMagazine for a chance to win a night out on us!
We will be posting menu choices on Twitter giving you as many options as we possibly can. Until then, EAT UP!
[separator type="thin"]
Del Frisco's Grille Celebrates National Burger Month with Two Original Burgers from Chefs in Pasadena and Santa Monica and FREE BURGERS to Guests with Initials D.F.G. on National Burger Day, May 28th
Throughout the Month of May, Guests Can Enjoy the "Hipster Jam Burger" in Santa Monica and "Chile Verde Burger" in Pasadena.
WHO:
Del Frisco's Grille Pasadena & Santa Monica
WHAT:
Del Frisco's Grille will celebrate National Burger Month this May with custom burgers in Santa Monica and the newly opened Pasadena locations. In Santa Monica, Chef Daniel Tiger will feature the "Hipster Jam Burger," which is inspired by culinary trends and regional flavors from the city's famed Farmers Market. Pasadena will feature the "Chile Verde Burger," which is inspired by Chef Angel Flores' Mexican heritage and family recipes passed down for generations.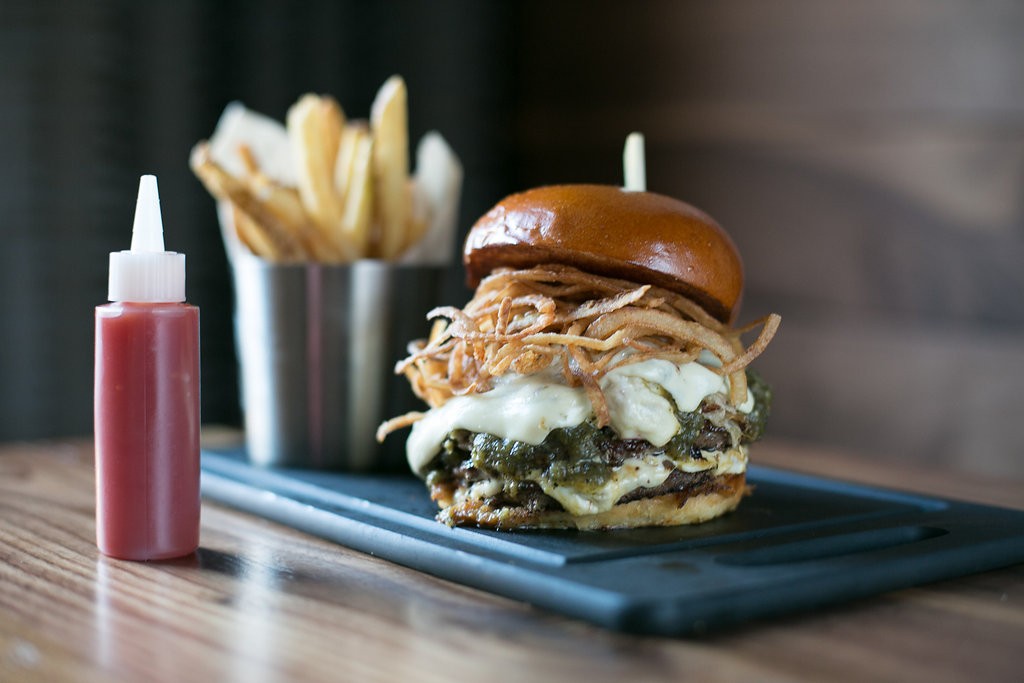 Chef Tiger's "Hipster Jam Burger" in Santa Monica includes a unique blend of Double Patties, Bacon-Onion Jam, Gruyere Cheese and Arugula, topped with a bun, or without if ordered "Cali style." The burger is served with fries and is available throughout the month of May for $18 at lunch and dinner.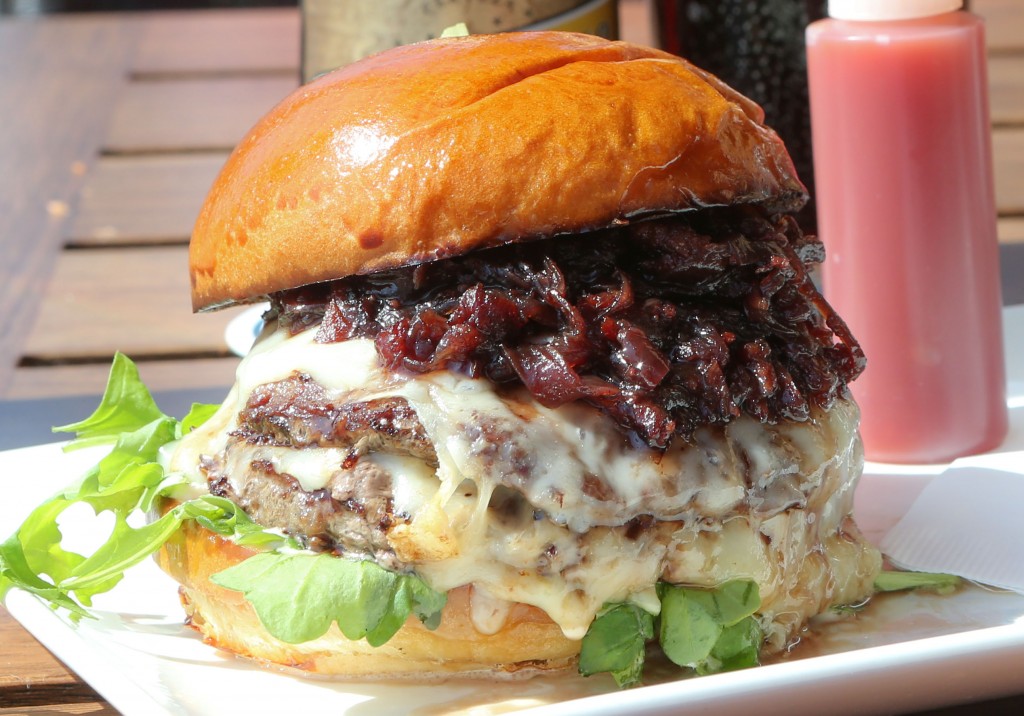 Chef Flores will serve the "Chile Verde Burger," in Pasadena, created with the help of his grandmother's recipe for Chile Verde sauce. The burger includes Slow Braised Pork, Jack Cheese, Tobacco Onions and fresh Crema, served with fries for lunch and dinner for $18 through May.
In addition, both Del Frisco's Grilles will be celebrating its namesake on National Burger Day, May 28, offering FREE Burgers to those with the initials D.F.G. (or any combination of, with proof of ID).
Whether guests are coming from the Westside or Eastside, a delicious and one-of-a-kind burger is waiting for them at Del Frisco's Grille.
WHEN:
May 1-31, 2015
National Burger Day: May 28
WHERE:
Santa Monica
1551 Ocean Ave.
Santa Monica, CA 90401
Pasadena
55 S Lake Ave.
Pasadena, CA 91101
 
[separator type="thin"]
MORE SALIVATING OPTIONS