Product Reviews No. 1
A look at a variety of foods and cookbooks I've tested and reviewed.
[separator type="space"]
FOOD | SNACKS
WOJO Energy
Energy = A bust.
THE CLAIM: Break the wall and get going.
Facing one of those days? Welcome it with wojoENERGY. This proprietary blend includes natural extracts to give your metabolism a zing — and help your to-do list disappear.
REVIEW: After trying this magical little vial, I waited. And waited. And waited for that feeling of energy to hit me. I went to workout an hour and a half after trying it and unfortunately found that I actually felt more tired. The claim of feeling a boost in energy was disproven for me.
OVERALL: With so many natural remedies available, I am one who prefers to go as natural as possible as opposed to high calorie, processed, refined sugar-type products so … it was easy for me to try this. However, I did have expectations it would at least do what it claimed, even if on a moderate level and sadly, I didn't notice any difference in my overall mood or energetic levels whatsoever. In my opinion, this is just one well packaged product that was unable to deliver the results it promised.
[separator type="thin"]
SNACK: Elements
WHAT IS IT?
60% yogurt and orange coating (sugar, cocoa butter, whole milk powder, 3% skimmed yogurt powder, emulsifier: soy lecithin, natural flavoring: orange, vanilla), 40% rice cakes (wholegrain brown rice, rice).
Contains milk and soy. May contain traces of nut.
MADE WITH NON-GMO Rice + Corn.
REVIEW: This is a great product to grab – especially if you're gluten-free or just want something healthy with a little kick of sweet. My favorite flavor is the orange swirl. It reminds me of an old 50-50 ice cream bar (total nostalgia). Nutritional, healthy, and beyond yummy, this is the perfect everyday bite.
[separator type="thin"]
Pastariso – Macaroni Uncheddar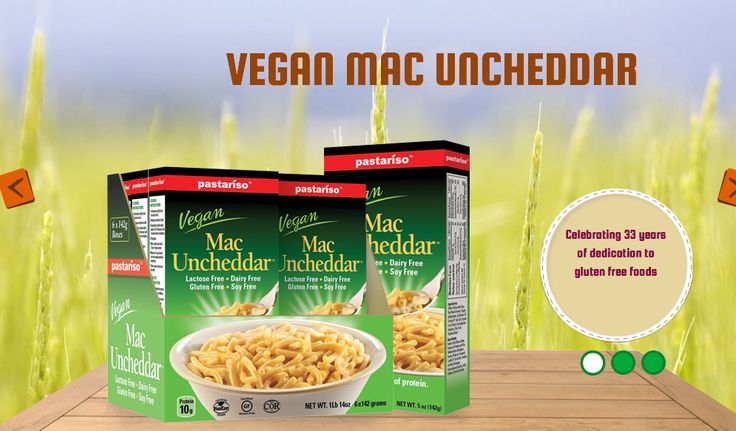 REVIEW: Oh how I had hoped this all #Vegan take on Mac N' Cheese would taste good but unfortunately it didn't. The lactose, gluten, dairy, soy free pasta was also taste free. I realize it's near impossible to make a vegan gluten-free pasta taste great BUT there are other brands who have managed to do it. The Pastaríso pasta itself has a lingering finish that unfortunately couldn't be improved with salt and pepper. There is always a forgiving bell curve when you try any new vegan dish but I was disappointed with this particular product. The texture of rice pasta traditionally is different but it does taste good and as someone who eats Gluten-Free due to allergies on a daily basis, I'm always looking for great alternatives. Thankfully there are a plethora of options. That said, Pastaríso pasta Macaroni N' Cheese just isn't among my picks. I did eat the entire box to be fair but found it didn't improve with every bite.
OVERALL: I'd recommend, instead, skipping Vegan if you can and choosing these gluten-free options in it's stead, Annie's Rice Pasta Mac N' Cheese and Trader Joe's Gluten Free Mac N' Cheese over this particular brand.
Pastaríso's NEW Vegan Mac Uncheddar: Pastaríso Mac Uncheddar is Vegan, Gluten Free, Dairy Free, Lactose Free, Soy Free, Egg Free, Nut Free, Non GMO, zero fat and an excellent source of protein.
Ingredients: White and brown rice flour, pea protein powder, organic maltodextrin, sunflower oil powder IP, sea salt, organic corn starch, fructooligosaccharides, citric acid, paprika extract
[separator type="thin"]
BOOK | COOKBOOK
GLUTEN-FREE Everyday
A Cookbook by Camilla V. Saulsbury
I love bread. It's probably my favorite thing but I found out that I was allergic to wheat in my 20's and ever since have been tasked with the process of finding gluten-free products that tasted good!
Trust me, it's a tricky thing, but my cooking go-to has been Bob's Red Mill products. My favorite flours are the brown rice and tapioca and it's the only flour I've found that bakes well, tastes amazing, and still feeds my desires (and my family).
My REVIEW: Add this one to your Cookbook collection (even if you're not gluten-free). Why? Because there are plenty of options and the ingredients aren't hard to come by and honestly, that's often the hardest part. | $24.95 USD | www.bobsredmill.com
My favorite recipes are:
1. Raspberry Apple Pie with Oatmeal Cookie Crumble
2. Thai Grilled Steak and Quinoa Bowls
3. Fluffy Lemon Chia Pancakes
OVERALL: These sublime recipes are proof positive that incredibly delicious recipes and gluten-free options are not mutually exclusive. This book contains 281 wheat-free recipes using ancient grains. From soups and salads to main courses and snacks to muffins and cookies, recipes are easy to follow, accessible, healthy, delectable, nutritious, full of flavor. All recipes are gluten-free and wheat-free. Use of amaranth, teff, millet and other ancient grains offers consumers a vibrant, healthy, unique alternative to traditional gluten-free recipes. Learn how to use whole & ancient grains with ease. These recipes contain a multitude of flavors appealing to all ages and tastes.