[title maintitle="Buzzworthy" subtitle="News, Shows, and Products"]
Some things in life we can't see coming, and the recent COVID19 outbreak is proof. That doesn't mean we don't have loads to look forward to when the dust settles, so with that in mind learning about some extraordinary stories, people worth celebrating, shows with watching, innovative brands, and opening our minds to so much more than what's happening in the confines of our homes. To begin, one of the world's most recognized luxury brands abandons their norm to help everyone in need.
A few main companies are ramping up production to turn products into hand sanitizer and among them is one of our favorite luxury moguls and leaders, LVMH. LVMH answered France's call to help bridge the gap in key medical supplies including the shortage of hand sanitizer. The luxury brand, envisioned by billionaire Bernard Arnault, reached out to his network of influential contacts and LVMH immediately stepped up to come to France's aid.
In an article written by , he so eloquently wrote, "Luxury used to be providing the highest quality products—now it means that and more. A true luxury business has to fill consumers' needs at the highest level and by converting to hand sanitizer manufacturing, LVMH is doing just that… It is a great example of why they continue to be a leader in luxury."  The company put together a plan in three days following France's call to help. Arnault sent a powerful message to the world that health and humanity are the most luxurious need one must put first.
The COVID-19 pandemic has put enormous pressure on traditional medical supply channels, leaving far too many in critical need. Brands such as LVMH are setting a new standard once again by leading by example.
[separator type="thin"]
Honoring activist Leda Ramos, one of the original organizers of the Women's March Foundation.
Los Angeles has been home to many activists but one woman, Leda Ramos began a movement that sparked something extraordinary when she organized the Women's March Foundation in Los Angeles. Inspired after the 2016 election in which she says she was, "shaken by the deep misogyny" displayed during that time, Ramos reached out to find women who shared her passions and became a leader in a March that's continually bringing women and supporters of equality together. A defender of women's rights, Ramos is also an artist and educator at Cal State LA, where she teaches ChicanX LatinX & Central American art, film, visual Culture and transmedia organizing. She is a an activist and organizer engaging themes of feminism, resistance, and community power. This year marked the fourth annual Women's March through downtown Los Angeles with over 300,000 marchers marching to advance women's rights.
[separator type="thin"]
The Olympics invite skateboarders and surfers to be included.
The Tokyo 2020 (now taking place in 2021 due to the coronavirus pandemic) has introduced four new categories taking the games (and global fans) by storm. Karate, surfing, skateboarding, and sport climbing have been added to the roster. They've also brought back baseball and softball after both were removed as a qualifying sport in 2008. For surfers and skaters, making it to the Olympics is a major feat. All the athleticism and strategy, including incredible At the ISA World Surfing Competition in El Salvador in May, 20 women and 20 men will compete to qualify. The first four eligible men and six eligible women will move on to Tokyo. | isasurf.org
[separator type="thin"]
Flying High with Cannabis
It used to be when you were flying somewhere, there is no way you'd travel with contraband like a joint for fear you'd get arrested for possession. Times are a changin' and LAX is among those on board with cannabis consumers taking their green with them. While LAX can and do allow it, it's the TSA–a federal agency—travelers need to be concerned about. The LAX airport police spokesperson Alicia Hernandez said, "Based on our policy, we're not going to arrest you or confiscate marijuana. We're not going to be taking any action against you for having that marijuana." And that all seems amazing, but those blue cannabis amnesty bins located in the airport send mixed signals. Basically, its best not to travel with cannabis unless you have a legal medical prescription and its under the allotted legal amount in whatever state, or county, you're traveling to. If not? Don't chance it.  Error on the side of caution. Check current updates on traveling with cannabis at tsa.gov and flylax.com prior to travel.
[separator type="thin"]

Netflix Does It Again.
I Am Not Okay with This is a brand-new Netflix original series that gives a refreshing new look at superheroes and the strength and prowess of young women. As viewers become overly exhausted by superhero fatigue, I Am Not Okay with This walks you through the teenage awakening of Syndey Novak (Sophia Lillis) as she discovers she has superhuman abilities. A far cry from the campy feel of the entertaining, but overly saturated world of Marvel and DC Comics, Syd's story is a coming-of-age tale steeped in relatable normalcy. Exploring her newfound powers, repressed rage, and sexuality, while her two besties Stanley (Wyatt Oleff) and Dina (Sofia Bryant) figure out exactly how to help her, while keeping her secret far from her mom Maggie (Kathleen Rose Perkins) and brother Liam (Aidan Wojtak-Hissong), the series is intense, funny, awkward, and incredibly well done.
[separator type="thin"]
Museum of Dream Space really is a place that invites you broaden your mind.

Creative expression is humanity's most glorious contribution. While we can't yet gather publicly, I have no doubt that when we're able to there are several museums and exhibitions that will so be worth going to but one seems downright dreamy.
The Museum of Dream Space in Hollywood will hopefully still be here when we finally see the light of day post-shelter-at-home, and while its launch was halted thanks to the global pandemic, eventually I hope it returns to LA. The first all-digital art exhibition in the nation, Museum of Dream Space is inspired by art designer Yayoi Kusama encompassing the ideology that technology doesn't have to be restricting, but instead rather liberating. Come bathe your senses in lights, movement, and dreams… as soon as we're given the all-clear, that is. | modshollywood.com
[separator type="thin"]
Good Reads to pass time and inspire you.

Meryl Streep on the Couch by doctor Alma H. Bond is a look at the inner workings of actress and activist Meryl Streep. Bond, a clinical psychoanalyst is known for her couch sessions with famous women in history like Barbra Streisand, Hillary Clinton, Marilyn Monroe, Jackie Onasis Kennedy, and Michelle Obama. Streep approached her when researching the role of psychoanalyst for her film, The Psychotherapist and what follows are stories, insights, and a deeper appreciation for Streep as a woman, mother, activist and actress. Bond was married to the late Streetcar Named Desire actor Rudy Bond. They have three children and eight grandchildren. Available at amazon.com, barnesandnobles.com.
It's Not How Good You Are, It's How Good You Want To Be by Paul Arden may possibly be the most encouraging book anyone in the marketing, publishing, or advertising worlds can read. Pages and pages of honest, inspiring anecdotes, quotes, personal stories, and failures and successes are what make this book a must-read. Answering everyday questions with logical responses, it doesn't matter what job you have or where you are in your journey, Arden has written a cohesive handbook for navigating through the terrain of life by altering your conditioned mindset. His positivity and intellect will make it near impossible not to accomplish something epic in your own lives. Available on amazon.com.
[separator type="thin"]
Glamourous cannabis, a link to the senses and the importance of self-care.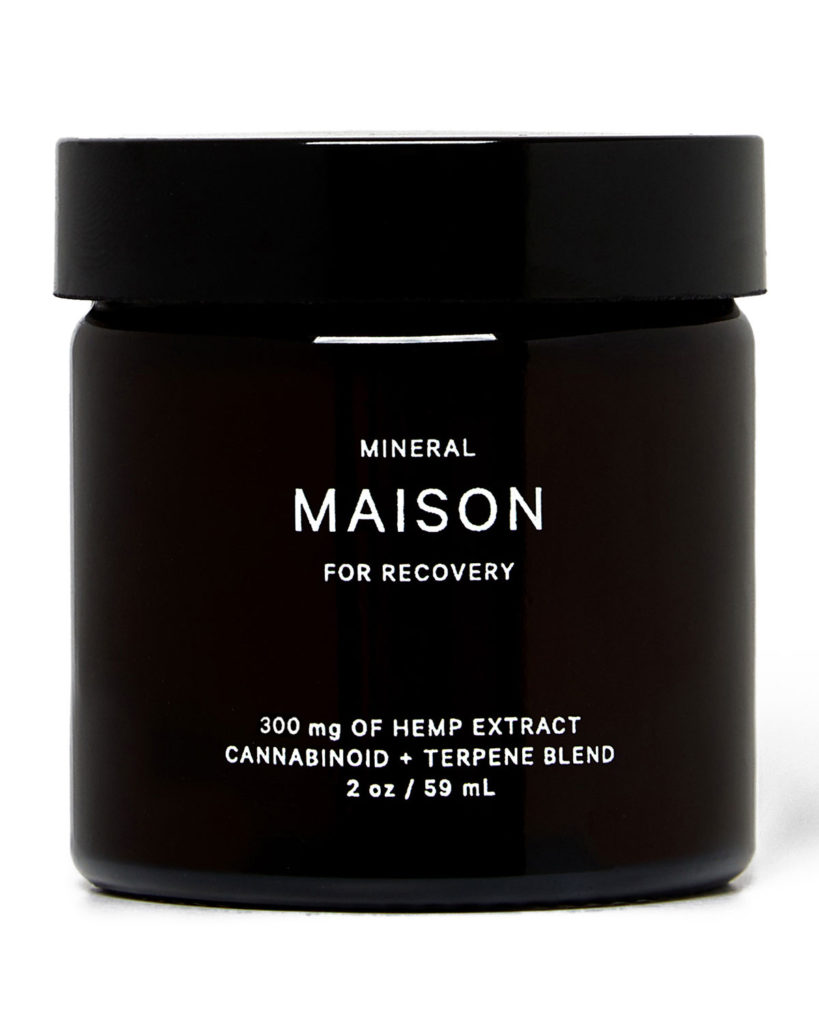 Cannabis wellness has become a real part of our daily lives from lit yoga classes to infused bath bombs, topicals, and luxury CBD products. MINERAL, founded by Matthew "Mills" Miller is a top-shelf hemp based bath and body product line. Among the impressive product line is MAISON and SOUSA, both now available at the Neimen Marcus (neimenmarcus.com) in Los Angeles. MAISON ($70), made with hints of sage, sandalwood, and mint is intended to reduce inflammation and soothe stressed skin in need of restoration. SOUSA ($70) is a body oil and treatment made with 200 milligrams CDB and the hemp derived terpenes Linalool and Limonene.
The line is known for its sleek design, elegant aesthetic, scientific sophistication, and the scents that make one think of the undeniable allure of French perfumes. Miller is known as a pioneer in the cultivation of hemp plants, his eye for design, creative campaigns, and high quality products. You can find several products at the luxurious Niemen Marcus' in LA, San Francisco, Boston, and Las Vegas.
[separator type="thin"]
NovaShine brings the brightness, and you can do it while you're stuck indoors.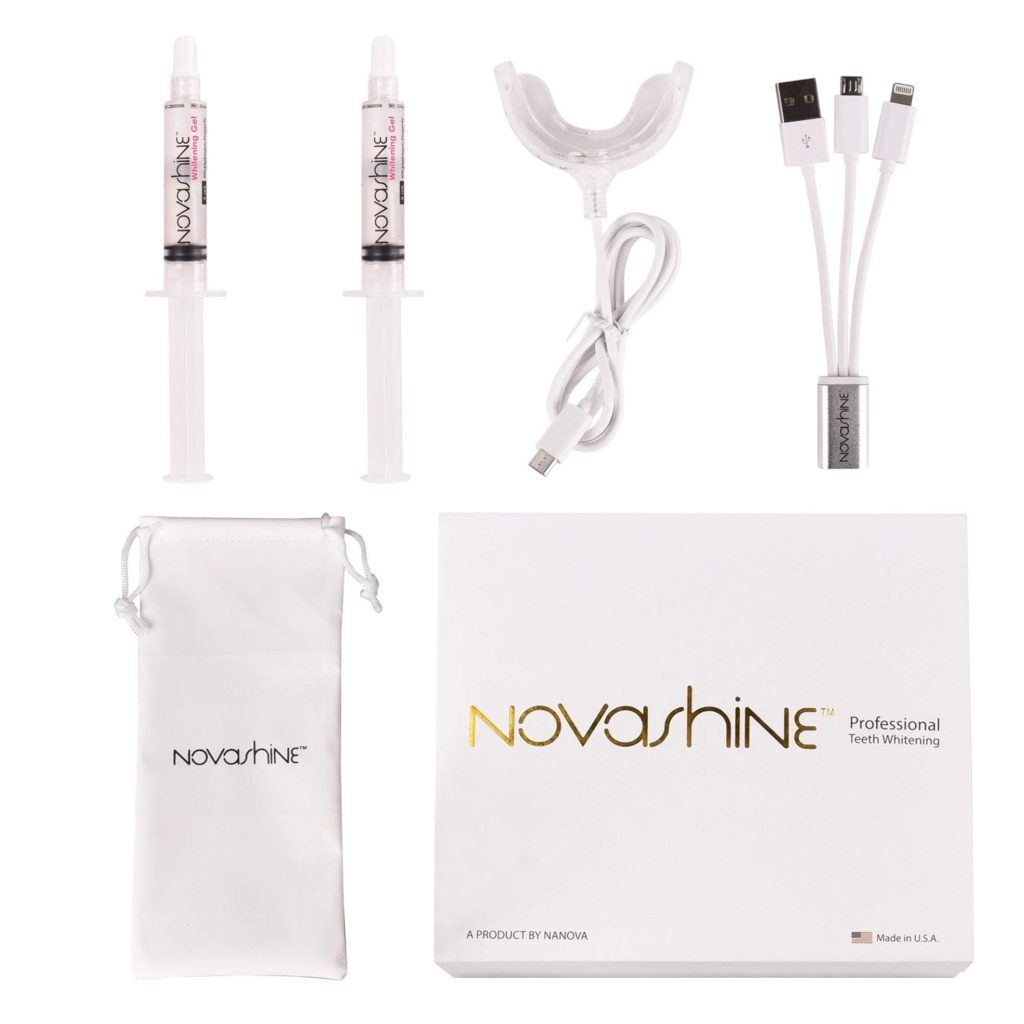 It's incredible how white some people's teeth are, and while it seems like its thanks in part to costly dental teeth-whitening procedures, NovaShine begs to differ. Invented by three University of Michigan grads, NovaShine is a teeth whitening system that uses smart technology combining a hydrogen peroxide gel with a USB-enabled mouthpiece fitted with LED blue lights to brighten up your smile. The website says, "We've created a truly unique teeth whitening system, found to work 8 times faster than other leading products, cause little to no sensitivity and cut treatment times from 1 hour to as little as 10 minutes." This affordable kit costs under $100. | novashinesmile.com @novashinesmile
[separator type="thin"]
In case you ever wondered the why of 4/20…
The story of why we celebrate cannabis on 4/20 has many, many myths but the tale behind it isn't quite as folklore worthy as stories you've heard would have you believe. According to journalist Olivia Waxman in an article she wrote in Time Magazine in 2018, 420's significance hales from five high school students in Marin County dating back to 1971. Patiently waiting for the school activities to end, the five—Steve Capper, Dave Reddix, Jeffrey Noel, Larry Schwartz, and Mark Gravich—would meet at the Louis Pasteur statue on San Rafael High School campus at 4:20 p.m. Their code for smoking was, as you guessed, 420. It may not be as mythical as some would like, but its practical origin story is on par for the simple joy of enjoying a little cannabis. For those interested, this story was also confirmed by Myth Busters. Now go. Celebrate and commemorate with your favorite strain.
[separator type="thin"]
GM is giving Tesla a run for their money.

For years the world has watched as Elon Musk cornered the market on electric cars with the innovation of Tesla Motors—and rightfully so—and, up until now the competition was far behind. American motor company, GM aims to rise to the occasion with their new electric battery that gives Tesla a run for its money, including sleek design.

According to CNN, GM CEO Mary Barra said during a presentation for media and investors, "GM is building toward an all-electric future because we believe climate change is real." As a result, their single charge, 400 mile range battery capability exceeds Tesla's, including the new Tesla Model S Long Range capping out at a range of 390 miles. GM engineer Andy Oury also added that GM engineers are already working on next-generation battery cells with driving ranges of up to 600 miles. This is big news for electric car enthusiasts. | photo by Tram Tran