Celebrate This Weekend!
A look at some of our Memorial Day Picks!
Memorial Day is a day to celebrate those who have fallen in battle, who have fought bravely to protect those of us so very grateful for the freedoms we have in the US. As far back as I can remember, it seems the American tradition has been to BBQ on this day of recognition and spend 3 days remembering why it is we celebrate. As someone who has had family in the military, I know how truly fortunate we are to speak our minds and live as beautifully and creatively as we can. As a mom, I'm very grateful my daughter will be able to pursue her dreams and not be held back or refused opportunity and that is because of those who wake up every day and fight to protect the very essence of what it means to be free.
As we enjoy these work-free days, it is likely the vast majority of Americans will be cooking up some amazing food and enjoying some lovely libations. So – I figured there is no better time than now to share a few ideas …
[separator type="thin"]
DRINK UP!

INGREDIENTS IN THE SPARKLY SANGRIA COCKTAIL
.5 cp Orange-flavored cognac liqueur
1 cp Frozen Pineapple and Honeydew Melon
2 Limes, sliced
1 Orange, sliced
2 Apples, red and green, cored and cut into .5 inch wedges
1 tbsp Superfine sugar
1 cp Orange juice
.5 bottle Sparkling Wine
1 bottle Sociologie Wine Red Berry, chilled
HOW TO MAKE THE SPARKLY SANGRIA COCKTAIL
Combine all the ingredients in a punch bowl and let stand at least 30 minutes. Then stir the orange juice and wine, and serve in crushed ice-filled punch cups or stemless wine glasses topped with a cute paper straw.
CRAFT BREW
This year I had the pleasure of discovering what notable craft beer lovers already have: BarrelHouse Brewing Company located in Paso Robles. Now I can't say I drink much beer and that's because I'm SUPER particular and expect to be mindblown when I have a great beer. Turns out, BHBC is that beer. While my favorite is their Brass Monkey (available in Growlers only), their in-house flight is by far the most incredible brews I've had … and that is across the board. So this Memorial Day, I think you need to get your BHBC on and give their beers a try. Below is what they have year-round and this is the LINK of where to buy it.
And when you get the itch to get in your car and go somewhere, this is where you should go. Plus, Paso Robles is probably one of my favorite stops in all of California. So – CHEERS!
Get your BBQ on!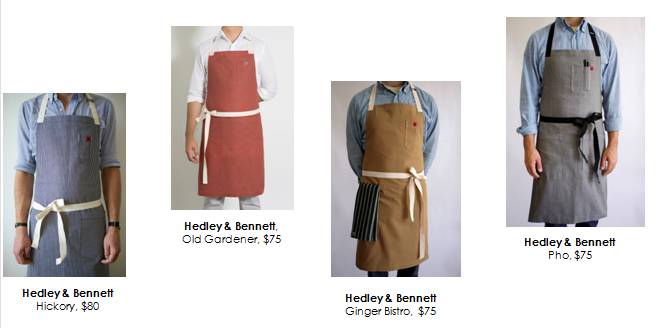 Celebrating one of my favorites is a local based apron company, Hedley & Bennett.
"We are a Los Angeles based apron company and lifestyle brand. We believe in quality handmade products that will withstand rigorous daily use while still looking damn good, empowering you to create to your heart's content!
Our thoughtfully constructed aprons, chef coats and kitchenware are worn loud & proud all over the world- by culinary professionals, baristas, artists, florists and makers alike.
We take pride in knowing that our products are 100% American Made and that we use recycled packaging, continuously striving to become a conscious company."
About Hedley & Bennett:
Hedley & Bennett offers handmade high quality aprons and each is created with top grade materials such as canvas, raw Japanese selvage denim and European linens perfect for all cooking needs. Hedley & Bennett also has aprons for kids and is the perfect addition for any parent/kid activity day this summer.
[separator type="thin"]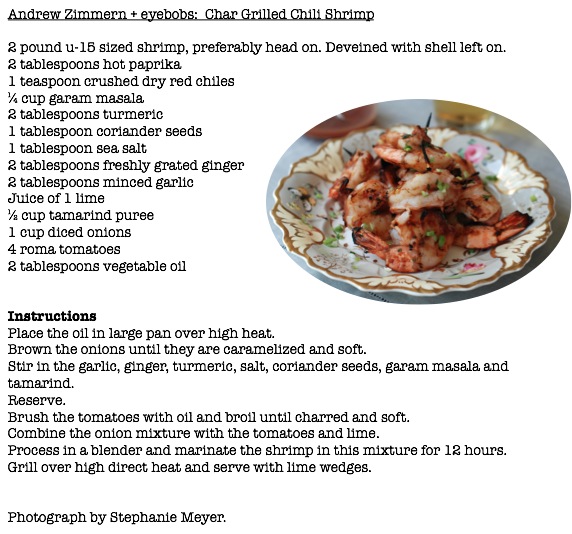 [separator type="space"]
Serves 2 | Prep Time: 10 Minutes | Cook Time: 10 Minutes
Adapted from: Thai Cooking Made Easy
Ingredients:
1 lb pork chop
1 tablespoon oil
1 1/2 tablespoons fish sauce
1 teaspoon sweet soy sauce
1 teaspoon sugar
1/4 teaspoon pepper
1/4 teaspoon turmeric powder
2 cloves garlic, minced
1/2 tablespoon minced cilantro stems
3 tablespoons coconut milk
Method:
1. Rinse the pork chops and pat dry with paper towels. Set aside.
2. Get a bowl, mixing the rest of the ingredients together to form a marinade.
3. Transfer the pork chops into a sealable plastic bag and slowly pour the marinade into the pork chops, make sure they are nicely coated with the marinade. Marinate for 2 hours or overnight.
4. Fire up the grill, brush a little bit of oil on the surface of the pork chops. Turn pork chop over several times during grilling until cooked. Serve immediately.
[separator type="thin"]
It's A SALE! 15% off ENTIRE Site Using CODE: MemDay