DWELL's Drinks By Design
While admittedly, I thought perhaps tonight involved drinks concocted by local mixologists to compliment the illustrious nature of tonight's kickoff to DWELL on Design, it seems it simply implicated an idea of having a fireside chat with immensely talented designers whilst sipping on bubbles or wine (or water). As lovely ladies passed hors d-ourvres through the crowd, it was the presence of visionaries like Nate Berkus and Amanda Dameron that inspired an evening that invoked imagination and limitless possibility.
"Everyone wants to live better …"

– Nate Berkus
Tonight was about the vision of those who are given the task of designing a space that speaks to anyone wanting to do precisely that: live better. A designer is not simply someone who wants to "decorate". A designer puts their heart and soul into visualizing something when nothing is there. They access a vulnerability to make way for a world you only imagined. A designer, in truth, is an artist. Their canvas is the space before them and whether they get a blank canvas or a chaotic room of uncertainty, they will, when challenged, rise to the occasion and the results are undoubtedly breathtaking.
Tonight, 3 designers were given a blank canvas to create a personalized loft, utilzing mixed mediums, LG appliances, and architectural lines that could potentially seem daunting – Lucinda Pacé, Adrienne Mascaro, and Lauri Howell put their visual stamp on 3 vastly unique MetLofts in the heart of an ever growing and continually emergent Downtown Los Angeles. These three women created original lofts that not only spoke to their personalities and personal style but spaces that clearly have a story to tell.
Each studio loft incorporated LG Studio appliances, LG Music Studio Flow, and the 1st organic LG television (something to behold!).
[separator type="thin"]
Singature Studio #218 | 718 Square Feet
Designed by Lauri Howell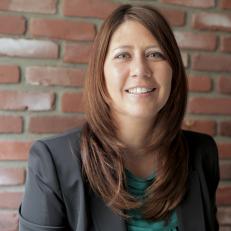 Lauri's approach to the loft was functional and utilitarian. With soft hues of blues, grays, and whites, her loft was clean and ideal for a client that wanted to create space and have a place to do "everything". With a bedroom fitted with the LG organic TV, it was the use of this particular room that changed the scope of the entire loft. The bedroom is amended with an ingenious partition wall, allowing for an office space on the backside, a seemingly separate living room, and even in the kitchen area, the stainless steel mobile island leant to the functionality of every piece. The space seemed intended for a client that worked from home and had a keen interest in technology and clean lines.
(I visited this loft in the evening and was unable to get good photos.)
Signature Studio #625 | 687 Square Feet
Designed by Lucinda Pacé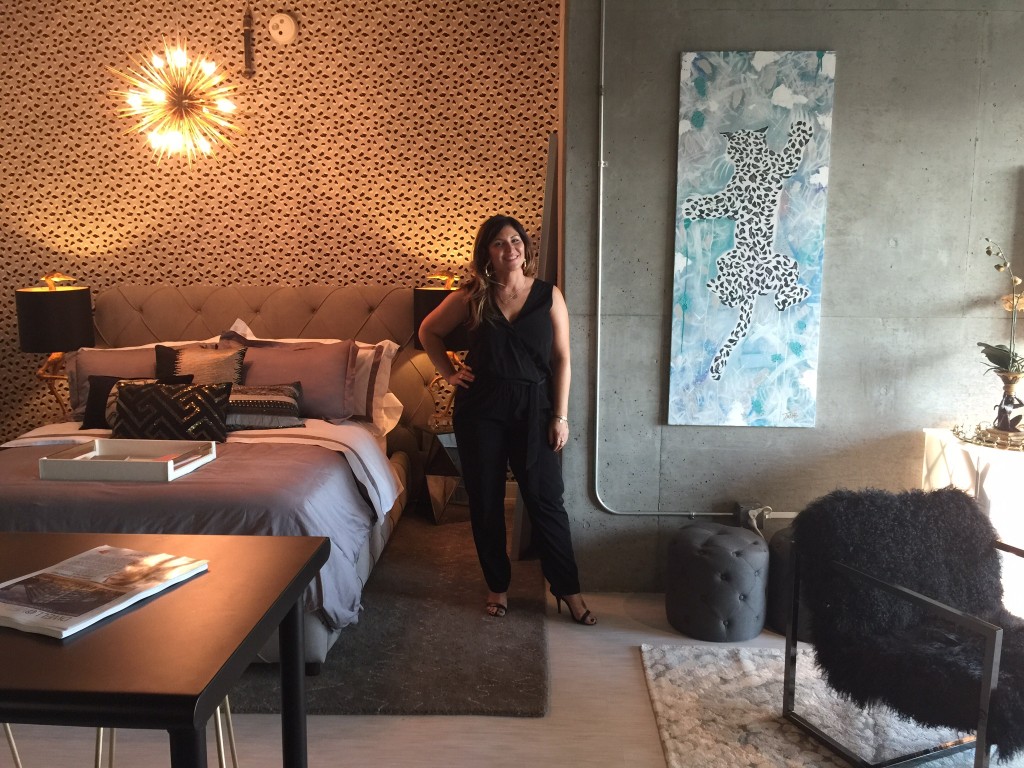 Lucinda's approach to her space was to make it something she would love and so, the loft oozed femininity, sensuality, sophistication, and an endless use of texture. Right down to the wallpaper choice, this space was alive and had a rather uplifting energy about it. Lucinda is from Los Angeles and she incorporated a wonderful use of local artists, including a beautiful (and surprising) collection of 4 paintings of "gang signs" by her brother. Her loft was indicative of strength and texture with varying shades, interesting fabrics, carefully chosen wallpaper and even a scaled tile in the bathroom that draws the eye upwards as the notion of fluidity is pronounced with a marble-like tile that cuts off like waves just before hitting the ceiling. This space would make for great entertaining and encourage a healthy dose of inspiration and productivity! Lucinda's sheer love for design and her humble demeanor is refreshing and I can't wait to see more of her designs.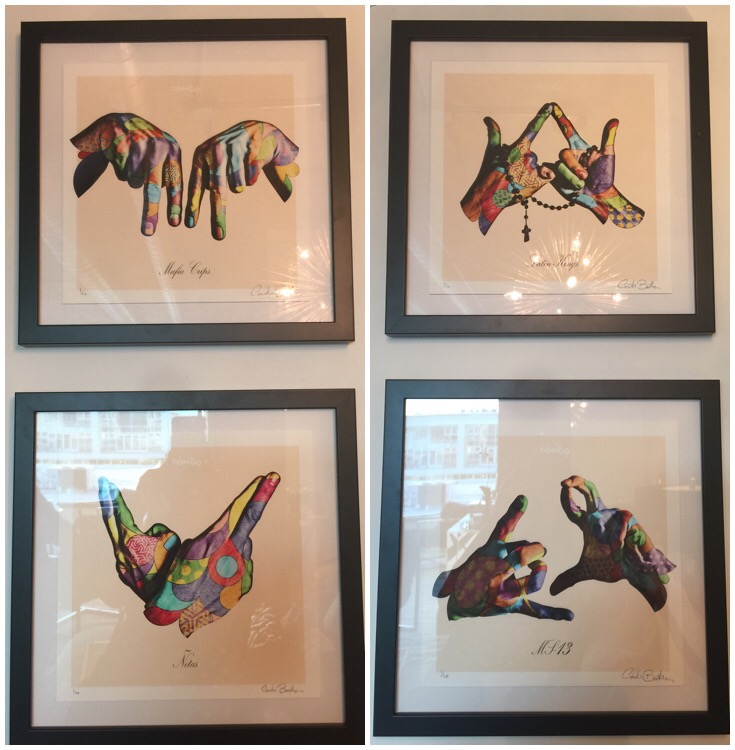 Signature Studio #708 | 687 Square Feet
Designed by Adrienne Mascaro
I saved this one for last. Adrienne's vision was absolute perfection (and a style of design that appealed to my own personal tastes). With an immense sense of warmth and an intoxicating use of mixed mediums, this loft felt like a home. Upon entering, to your right is the bathroom which was adorned with a piece of art and a Chinese wooden bench that grasped your attention and had a very spa-like feel (even down to the glass knobs on the vanity sink [by Anthropologie]). The bathroom had rich warm tones from dark woods and a soothing sense of comfort as tiles bathed the interior of the walls where the shower/bath rests. As you move through the loft the bedroom area is Morocco enchanted. A bed hung by thick rope, wooden base and gorgeous bedding, it feels like a space for two. The living room is full of guests and the ease to which they are sitting on the couch talking or, standing in a corner surveying the view, it doesn't seem like a showroom at all but rather an actual living, breathing space that anyone feels welcome in. Adrienne uses leathers, wicker, woods, hemp, fresh flowers, metals, and unique pieces to bring this space together and it works. With a background in film and production design, there was an undeniable sense of story to the loft she created. Her infectious enthusiasm only adds to the overall warmth and encompassing sense of luxury and leisure.