Highlights of DWELL on Design: A 3-Day Creative Endeavor
The BIG DAY! Los Angeles, CA – FRIDAY | MEDIA PREVIEW
[separator type="space"]
DESIGN | ARCHITECTURE | ART | COFFEE
In a world where style is something we often forget is at the forefront of who we are, it's beyond the fabric we dress ourselves with. Style is a choice and an environment we build around our lives. It epitomizes the way we translate the vision, culture, and experiences we've had and nothing says that more than the home we create. That is where my love affair began with DWELL Magazine so when it came time for DWELL on Design, it was nothing short of "presents on Christmas" that fluttered through my creative veins.
The day begins at 8:30am after I take the Metro Red Line into Downtown Los Angeles. I saunter in the early morning heading off the platform and into the Los Angeles Convention Center and find my way to the Media Check-In and eventually up the stairs and into the LG Studio where our morning festivities would take place. Fresh water, breakfast goodies, Bloody Mary's, Mimosas, Dwell Editor-in-Chief, Amanda Dameron and none other than Designer Extraordinaire, Nate Berkus await.
Nate, per his usual charming way, welcomes us to the LG Studio that he has designed. Featuring both a rustic living space and a more contemporary design, it is clear that a lot of attention to detail went into both. From the 1930s leather tufted couch to the worn, leather barstools, and the large natural stones embracing the countertops with artistic ease, they are gorgeous accents to the appliances that take center stage. Dual convections, refrigerator, and a stovetop, each creation is done with sleekness and functionality in mind. Each showroom setup has it's own appeal but it's the one with the chunky wooden square flooring and the lighter tones that appeal most to me. After our morning intro, we are then guided throughout the Showroom and as a treat, Amanda Dameron joins us.
We moved through the showroom and visited the Monogram House built by Method Homes. Method Homes are entirely green and sustainable homes and this one was the epicenter for culinary savants. The Monogram House is a prefabricated house, custom-built and outfitted with Monogram appliances but the kitchen is enormous and outfitted with every tool any home cook would want – AND – on the off chance you were at Dwell of Design on Friday, you couldn't help but be lured by the scents of freshly prepped dishes. Stopping in six cities in six months, they are connecting incredible architecture and luxury appliances to local communities of people who recognize the power and influence of good design.
"This is the beauty of form and expression made up to showcase material capability …"

– Amanda Dameron, Editor-in-Chief, DWELL Magazine
We stop at the Porsche Experience. While this may seem out of place, it wasn't. Curated by Amanda herself, this particular showcase was an homage to the elements that make Porsche so absolutely timeless: EXCLUSIVITY, CRAFTMANSHIP, INDIVIDUALITY. By utilizing leather, decorative hard woods, carbon fiber, and various fine metals, Porsche is still among the most unique brands in the automotive market and Amanda's exhibition showcases some truly superb examples of that.
FEATURED: Alessi's 1930s stainless steel tea set. Hypotex's Halo chair. Sam Kaufman's rocking chair by George Nakashima and Deru's leather formed elephants.

Next we move on to design and a show with Shawn Nelson, the Founder and Creator of LOVESAC who is here for the first time. His passion and innovative approach to living is something everyone should be a part of. His booth was anything but ordinary. There to showcase his latest creations of SACtionals, he invited dance aficionado, Cheaslie Hightower and her crew of dancers out to convey a message of life, change, and the ever-growing need of design that can grow with you. I sat down later to talk with Shawn and I cannot wait to share his story with readers. He will be one of the up and coming interviews and you can be sure your heart will melt, your inspiration will be reinvigorated, and your faith in good old fashioned value and integrity of customer service will be restored! (And I, myself will be placing an order for 4!)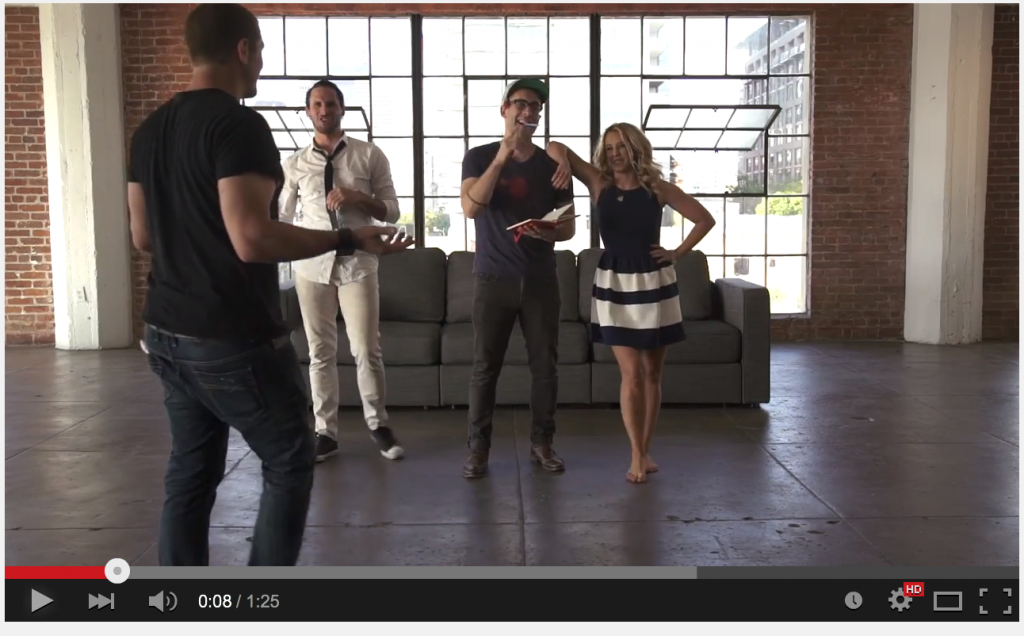 There were so many wonderful companies to discover and a few worthy mentions are Dwell Homes (ask for Robert McGowan and tell him you heard about him in ATOD Magazine), Resource Furniture, Make It Right Foundation, Laurel & Wolf, Hypoplex, Minted, David Bromstad (HGTV), Smith & Vallee, InSyncDesign – but one particular product – in its simplicity – was the one that really caught my eye. A very smart duo by the names of Andy Clark and Gabe Herz developed a cold press coffee maker – ColdBruer – that revolutionizes the purity of coffee (and I mean it was the tastiest coffee I've ever had!). The Cold Bruer itself retails for a modest price of $75.ooUSD and is, in my opinion, a device I cannot live without. You can watch info on it below.
All in all DWELL on Design was everything I'd hoped for … including having the pleasure of being among the very first media to get wind of the purchase by Informa Exhibitions. It was a pleasure to hear the news directly from Michela O'Connor Abrams and Rick McConnell. Thank you to the entire DWELL, LG and the entire team at PeriodMedia. You were truly gracious hosts.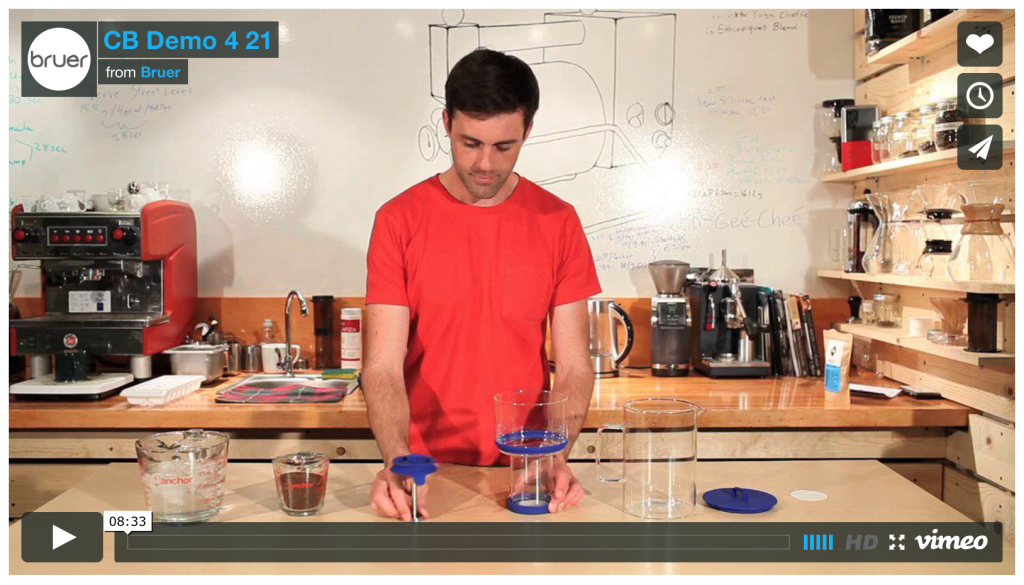 CB Demo 4 21 from Bruer on Vimeo.
[button content="SHOP NOW" color="gray" text="white" url="http://boutique-d.com" openin="_blank"] [separator type="thin"]
Photo Gallery
photos courtesy of DWELL on Design
Behind-the-Scenes
courtesy of ATOD Magazine
About Modern Monogram House
Method Homes is excited to announce the completion of a modern-prefab traveling show home we were commissioned to build for Monogram Appliances and Dwell Magazine. The home will be touring the country showcasing Monogram's latest and greatest high performance home appliances, along with showing off modern design and prefab in general.
In addition to Monogram's suite of appliances, other sponsors for the home include: Dwell Magazine, Western Windows, AL13 Aluminum Siding, Smith and Vallee Woodworks Cabinetry, Kahrs HardwoodFlooring, Henry Blueskin Building Wrap, Heath Ceramics Handmade Tile, Statements Tile and Stone, Kohler plumbing fixtures and bath accessories, AGS Stainless Railings, Zometek Decking, Panasonic, Ceasarstone countertops, Unico, and Lutron.
The tour kicks off this weekend at Rejuvenation in Portland, OR so don't miss it! For tour dates and further event information click on this link: 
http://www.dwell.com/monogram
[separator type="thin"]
About LOVESAC
Lovesac was founded in 1995 when teenager Shawny D. Nelson set out to build the world's largest beanbag but ended up filling it with shredded foam instead. Lovesac has evolved into an international retailer of alternative furniture, making washable, changeable,comfortable and durable furniture for TV rooms – we call it furniture for real life. The "Sacs" that made Lovesac famous, put simply, are massively oversized bean bags filled with chopped Durafoam instead of styrene beads, and come with a two-lifetime guarantee. Durafoam is recycled from new sofa foam tailings, and is far more comfortable and resilient than bean bag beans — more like a gigantic pillow than a stiff bean bag. Lovesac's radical invention, Sactionals, is a cross between upholstery and Legos™. Featuring lifetime guaranteed hardwood frames upholstered in foam and fabric, Sactionals consist of 2 simple pieces, "Bases" and "Sides," that can be combined in any quantity in any configuration imaginable to build any furniture desired — no tools necessary. Once connected, Sactionals are rock solid. Comfort, quality and style have made Lovesac the choice of celebrities, designers and real people everywhere when furnishing their media and family rooms. You can learn more about Lovesac at
www.Lovesac.com
.
[separator type="thin"]
About COLDBRUER
WHAT IS COLD BREW?
Cold brew coffee is deliciously smooth and naturally sweet, its less acidic and less bitter than hot brewed coffee, and pairs beautifully with milk. Brewed over the course of several hours, with cold water. Cold brew methods extract different compounds from the coffee, resulting a completely different flavor.
COLD BRUER IS A SIMPLE AND TRANSPARENT WAY TO MAKE SLOW DRIP COLD BREWED COFFEE.
Made from all high quality materials; Borosilicate Glass, Stainless Steel, and Food grade silicone. Cold Bruer makes up to four cups of delicious velvety Cold brew Coffee. The adjustable valve lets you experiment with brew time between 3-12 hours, with a recommended six hour brew at one drip per second.