Father's Day RoundUp
[dropcap letter="D"]ear Dads,
I write this to you from the perspective of a daughter but it is to every dad out there who knows how important your role as our example really is. We know how hard you work, how fun you are, how much you need that extra special reminder that you too are a hugely important part of our everyday lives. You give the piggy back rides, the water balloon fights, the sneaky escape when moms say no, and let's face it, you're the man. Thank you for the smile you give us when we've had a tough day, the hugs you give when we need to feel safe, the way you remind us that we are capable of achieving our dreams. Thank you for not using harsh words and instead encouraging us, for loving our moms and respecting us as girls. (And teaching the sons that being a "man" is about kindness and respect and NOT about power and control.) Thank you for holding your tongue and building us up and showing us the ropes. Thank you for being silly, for teaching us things like how to ride our bike or how to change our oil or how to be strong. Thank you for teaching us that it's cool to be sporty . You really are wonderful and while the moms get to nurture us, love us and help shape us – so do you.
So, while this Sunday we pause to celebrate you, we know brunches aren't really your thing – and that's totally ok – but we also know, you like to get presents (and there's no shame in that). I figured even if your presents come late, you like feeling appreciated. Today, let us pause and be grateful for every truly great dad out there who doesn't believe in anger or bad tempers but instead believes in the joy of parenting, the full hearts of love, the encouragement, the strength, the integrity and the tenacity. You really are important. You are our examples in so many ways …
So, HAPPY FATHER'S DAY! May you feel love and give love. And … may you finally get to eat that huge rack of ribs, those batches of cookies, and enjoy whatever it is that makes you happy. All any of us kids want to see is that you get to laugh and smile too.
We love you!
[separator type="thin"]
GIFT GUIDE
As Father's Day rolls around, you can still get that last minute gift. Below is our Father's Day roundup for great ideas:
STYLE | The GARWOOD Watch
Does he like to have a standout style? Is he a timely man? How about a lightweight watch made entirely of wood? Save $10 USD with CODE: DAD10 
What kind of wood is used for the watch? For The Garwood "35 Black", "Angeleno" and "Great Dane" we use American Maple wood, a fast growing tree and a symbol of strength and endurance – much like The Garwood himself.
For The Garwood "Kuta", "Domino" and "Sumo" we use a dark Indonesian Sandalwood.
DOMINO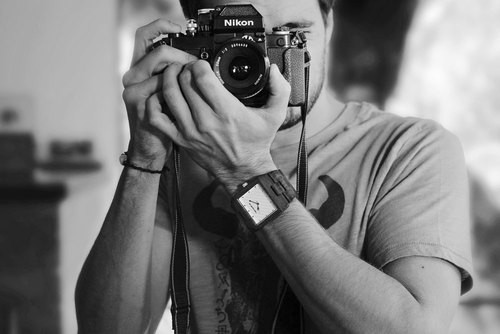 THE STORY OF THE "DOMINO" | Her name was Domino…or so she said, or that's what it sounded like around 10 PM at a crowded late night café in Paris. She was tall and blond with the attitude that only a Parisian has. Wrapped in a black and white dress, she had everyone's attention. Domino could tell The Garwood was American and she wanted to know more. Coffee turned to wine and questions flowed. From the café they walked the streets of Paris until dawn.  So much of that night was a blur, but not that black and white dress or a woman named "Domino." | BUY HERE (Use CODE: DAD10)
ANGELENO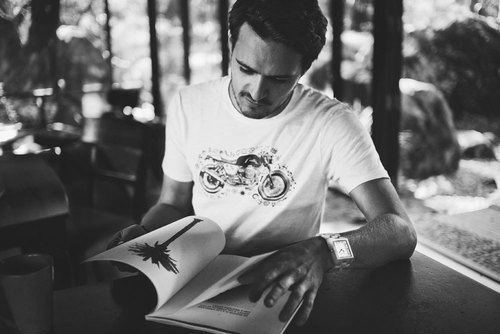 THE STORY OF THE "ANGELENO" | Los Angeles "The City of Angels" is the second largest city in the United States, but it has always been #1 to The Garwood. Everyday people from all over the world venture to LA to pursue Hollywood fame, fortune, or simply the coast line. Despite its laid back appearance, LA will challenge you. It will push you to succeed or it will push you out. Yes, it is loud, dirty, and the traffic can be soul-crushing, but The Garwood is proud to call LA home. He loves his city and he loves being an Angeleno. | BUY HERE (Use code: DAD10)
[separator type="thin"]
Man TWEEZERS – for cooking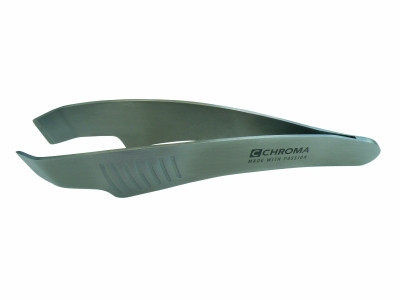 Chroma 301 – Tweezers – BUY $28.95 + (Save 10% using CODE: Cook)
Is your guy a grilling man? A fisherman? A home cook?
I say, here's an affordable and HANDY TOOL for the dad who likes to get his fish on. A deboning set of Chroma tweezers
[separator type="thin"]
ADVENTURE
Fair Trade Certified and sustainable brand, Oliberté. They recently launched some new gear product that is perfect for the active and/or city dad.  The new Dobra backpack is perfect for any adventure and includes a spot for a laptop, has adjustable straps, and is made of Premium Ethiopian leather. Additionally, the Cybandi bike strap is a wonderful gift for the dad who likes to bike and be stylish(demonstrated below).
Oliberté is a sustainable brand that's main mission is to create jobs for those less fortunate in Sub-Saharan Africa. They create footwear and gear that is meant to last a lifetime, and is perfect to celebrate that special Dad that loves a great cause!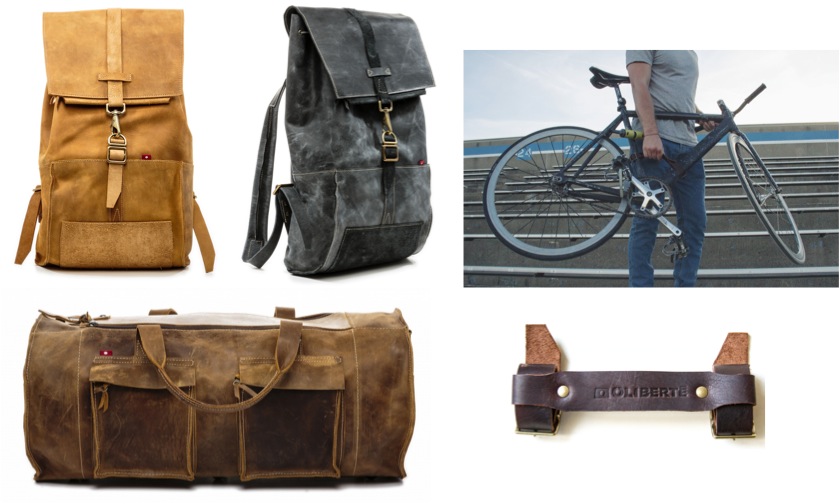 Pictured (Clockwise): Dobra Backpack, $270.00; Cybandi Bike Strap, $20.00; Gymano Duffel Bag, $300.00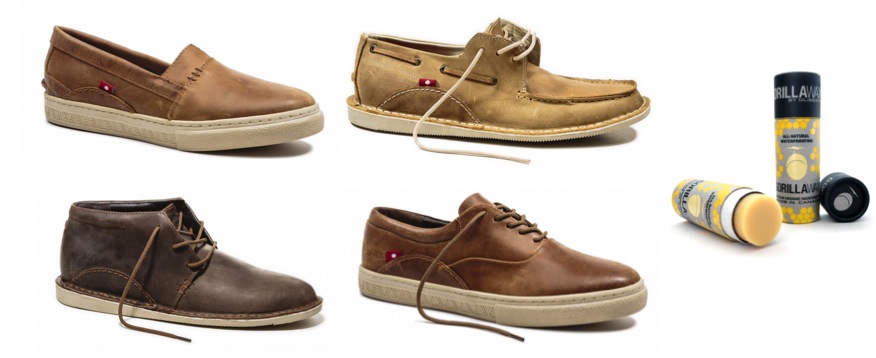 Pictured (clockwise): Sogal in Rustic Brown Pullup, $105.00; Lomayo in Camel Pullup, $125.00; Gorilla Wax, $15.00 (Oliberte's branded waterproofing wax); Zabilo in Rustic Brown Pullup, $110.00;  Adibo in Brown/Yellow Pullup, $140.00
[separator type="thin"]
GRILLING
Whether feeding two or ten, you need a portable grill with plenty of room to shine. The Weber® Q® 1200™ is designed with a large capacity porcelain-enameled, cast-iron cooking grate measuring a whopping 189 square inches. So go ahead, pack it full of ribs, chicken, steaks, veggies, pizza…whatever your guests' hunger requires.
RETAILS: $199 USD | Where to buy