NBC's Food Fighters Returns
TEN NEW CONTESTANTS–INCLUDING 2 KIDS FOR FIRST TIME EVER–PUT THEIR SIGNATURE DISHES TO THE TEST AGAINST PRO CHEFS WHEN 'FOOD FIGHTERS' RETURNS JULY 2
Season Two Premiere Kicks Off with Host Adam Richman welcoming Orlando, Florida Home Cook Jacky Herrara Who Puts Her Spin on Modern Latin Dishes to Compete Against Five Culinary Pros, Including Celebrity Chef Antonia Lofaso
Contestants Include Former 49ers NFL Cheerleader, Law Student, Firefighter and Stay at Home Moms, Plus 12-year-old and 14-year-old Culinary Whiz Kids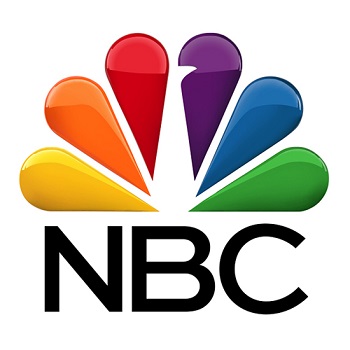 UNIVERSAL CITY, Calif. | June 18, 2015 – Ten of the country's best home cooks will get a once-in-a-lifetime chance to compete against world-class chefs when NBC's high-stakes culinary game 'Food Fighters' returns for season two on Thursday, July 2 (8-9 p.m. ET).  And for the first time ever on the show, kids as well as adult contestants will be putting their signatures dishes to the test in this fun, fast-paced competition series hosted by Adam Richman.
The "Food Fighters" season premiere on July 2 pits Jacky Herrara, a convention reporter from Orlando, Florida with a flair for modern Latin cuisine, against 5 chefs specializing in everything from barbeque to soul food to California cuisine.  In the final round, she'll face off against celebrity chef Antonia Lofaso, executive chef and owner of two popular Los Angeles restaurants  and well known for her appearances on "Restaurant Startup," "Top Chef Season 4," "Top Chef All Stars," "Top Chef Duels" and Food Network's "Cutthroat Kitchen."
This season's contestants include a former 49ers NFL cheerleader, a firefighter, a law student, stay-at-home mothers and two kid contestants – a 12-year-old female chef and a 14-year-old male chef who was previously a semi-finalist on 'Master Chef Junior.' In a series of compelling, tension-filled showdowns, each home cook will face off one by one against five professional chefs who won't know in advance what dish they'll have to cook, thereby leveling the playing field. Armed only with their treasured family recipes, the home cooks will compete and climb a money ladder with increasing cash prizes for every professional chef they knock out, with the chance to win as much as $100,000.
The contestants competing this season are:
Alyssia Birnbaum, a married, stay-at-home mother of one from Dallas, TX; hometown: Kaneohe, HI.
Alice Currah, a married, stay-at-home mother of three from Lake Forest Park, WA; Hometown: Seattle, WA.
Zac DeLap, a married law student from Camarillo, CA; hometown: Los Gatos, CA.
Troy Glass, a 14-year-old student from Thousand Oaks, CA; hometown, Thousand Oaks, CA.
Holly Haines, a single web design manager from San Diego, CA; hometown: Philadelphia, PA.
Jacqueline "Jacky" Herrera, a single convention reporter from Orlando, FL; hometown: El Paso, TX.
Amber MacDonald, a married stay-at-home mother of one and former 49ers NFL cheerleader from Palo Alto, CA; hometown: Branson, MO.
Ryan McKay, a married father of two and firefighter from Flowery Branch, GA; hometown: Mission Viejo, CA.
Danielle McNerney, a 12-year-old student from Ijamsville, MD; hometown: Ijamsville, MD.
Will Spencer, a married father of four and general manager for a health club from Woodbridge, VA; hometown, Washington, D.C.
Tim Puntillo, Ben Silverman, Chris Grant and Laura Caraccioli are the executive producers of the series from Electus and Universal Television.
Please visit the official show site at: http://www.nbc.com/food-fighters
For the latest 'FOOD FIGHTERS news, videos, and photos, please like us on Facebook and follow us on Twitter.
https://www.facebook.com/NBCFoodFighters
https://twitter.com/NBCFoodFighters   #FoodFighters
[separator type="thin"]
Test Drive the new 2015 Porsche e-hybrid Cayenne