Shawn Nelson of LOVESAC
Passion in Design
photos courtesy of Shawn Nelson
[dropcap letter="L"]
oveSac
. The name alone provokes a certain curiosity, but once you meet the mastermind behind the company itself, well, you begin to find yourself struck with awe. Shawn Nelson started this journey like most entrepreneurs:
in the basement of his parents house
.
No, seriously.
Newly in college, he and a couple of friends were sitting in the basement and thought that it would be great to have a really good beanbag; Keeping in mind affordability and comfort are two essentials for any college student. His mother, being a ballet dancer, would be out for work and so he started sewing and working in the basement. Of course soon, the vision for a comfy bean bag would turn into a must-have staple for any dorm room or family only to see the brand evolve into something far more exciting: sofas, beanbags, and more!
When I did this interview, it was right after meeting Shawn. I fell in love with him. Funny, charismatic, passionate and totally kind – you can see it in everyone that works with him. Not a single person looks miserable or bored. It's like they are hanging with their best friend, favorite cousin or uncle – the smiles on their faces say everything.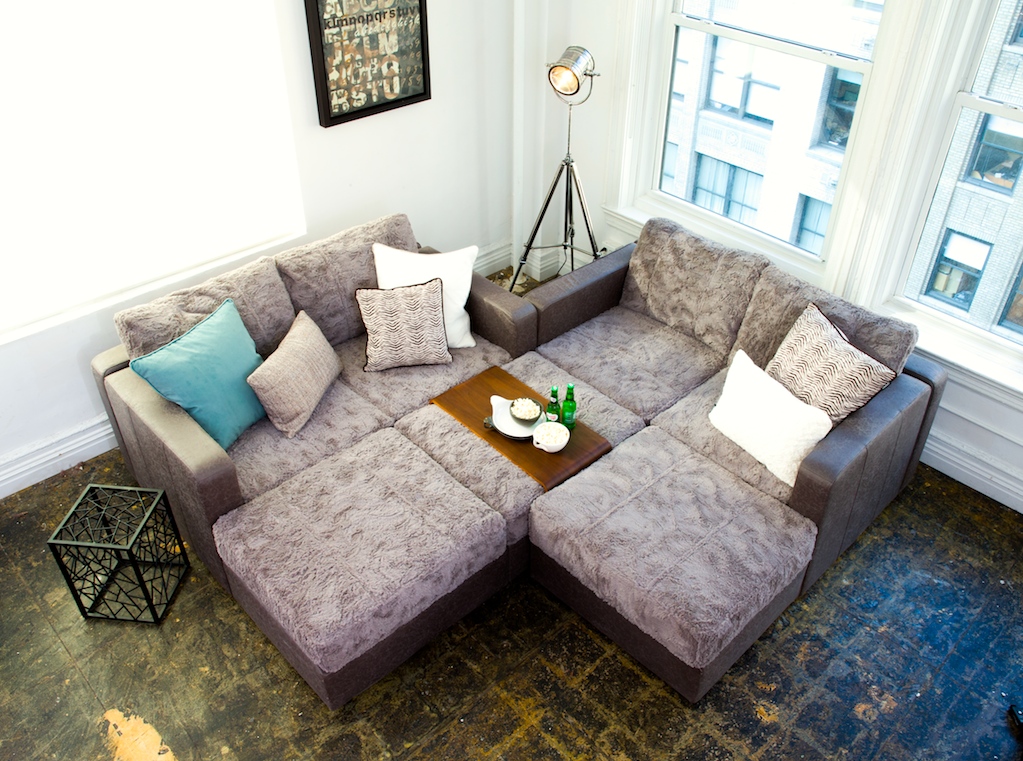 Shawn Nelson doesn't seem to be the kind of designer that hides in the shadows. He is a seemingly introverted extrovert (I'll let that sink in) and he loves people, which makes what he does difficult to question. He is "all-in" and I think it's our favorite thing about him. He has integrity and is a stickler for quality and family. He gives all he has but makes sure he saves plenty of time for his wife and four kids. When he talks about his family, he gets choked up. That is the purpose behind everything he does and honestly, it's pretty darn great to see.
So, the next time you think about couches, cozy chairs, or comfort, remember that there is a guy who thought about it too and he's determined to make sure your comfort not only looks amazing in your house – AND – never gets boring, but changes and grows with you. From the favorored LoveSac to Sactionals and cozy Footsacs (trust me, you're going to want one), Shawn has you covered.  And it doesn't hurt that he's a really nice guy too …
[separator type="thin"]
At first glance, I wasn't sure what to make of you and then, you smiled. Your clear love for what you've created with LOVESAC is apparent in every facet of what you do right down to your smile. So, what is the most rewarding part?
People. We strive every single day to make a cool place to work for hundreds of people. We get to hear from thousands of customers, all part of the #LovesacFamily, who tell us all of the (sometimes unimaginable) ways that Lovesac has changed the way they live. We get some seriously cool photos and stories—you can't make these stories up. Lovesac is a people company and we sell a people-product.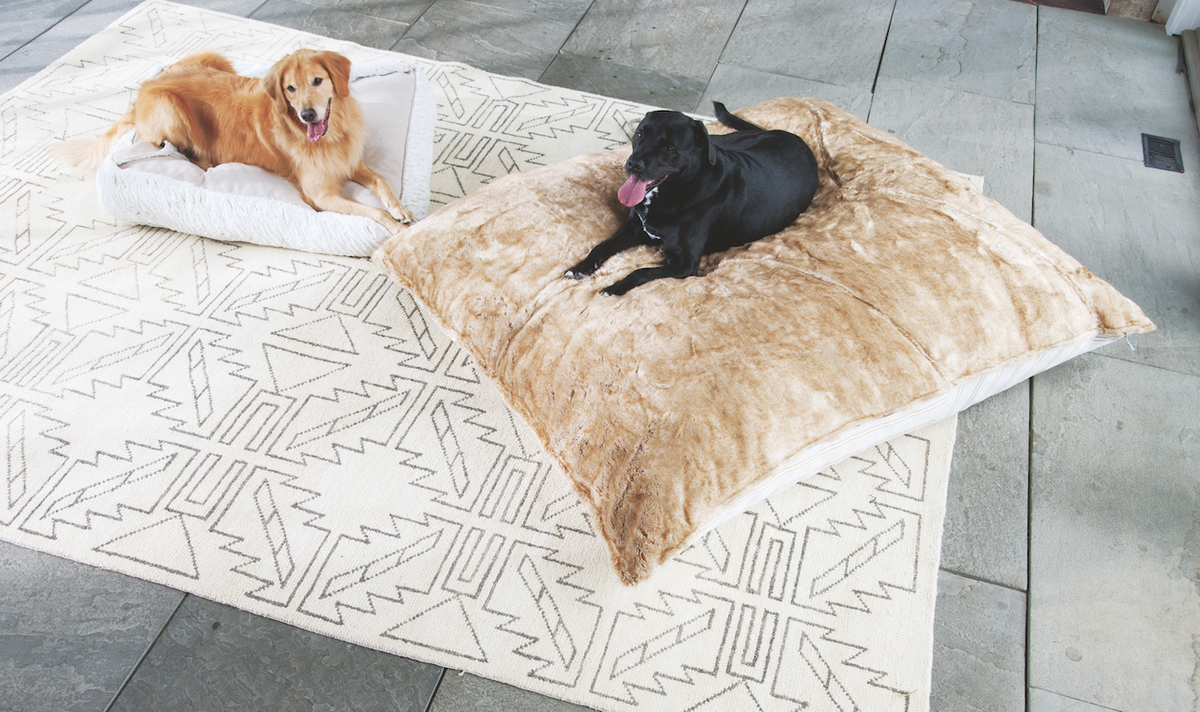 When we sat down to talk at Dwell on Design, I opened with the simple question of how you got started. Literally college kids in your parents basement, the idea for the beanbag happened. What did your mom say when you told her what you were going to do?
I didn't tell her I was going to make the first Sac. I just cut up all of our camping mattresses and stuffed them inside. She wasn't too happy. But there was one day, a few years later when we were still just making them by hand in the basement, where she walked by as I was sitting on the floor, cutting out fabric, and she looked at me and asked, "Is this really what you want to be doing?" She knew that I could be making a lot more money working my other part-time jobs, and she also knew I was a straight-A student with a full-ride scholarship about to graduate with honors from the University of Utah. I just looked at her, thought about it, and said: "I just feel like I should keep going." I did. It's been 20 years since I made that first Sac.
Did you really think you'd sell them? And, were you surprised at the response you got?
I so did not expect to sell them that I didn't try for 3 years after I made the first one. Sure, people would stop me and ask about it all the time when I'd take it out to the drive-in movies or camping, but it seemed an unlikely business. Finally, my neighbor convinced me to make them one for their kids for Christmas—then their friends wanted one, and their friends … we were on our way.
LOVESAC is a brand that embodies the concept that living is more than just waking up and going to work. What would you say is the product that signifies that the most?
Sactionals. In my own life, our Sactionals are the gathering place for our family. The time we spend together is the best time of all. We can be watching a movie, playing games, or just doing nothing. Those are the best times—and most people spend those times on their couch. Our couches just make life less worrisome, and free people up to relax and be happy. That's the good life.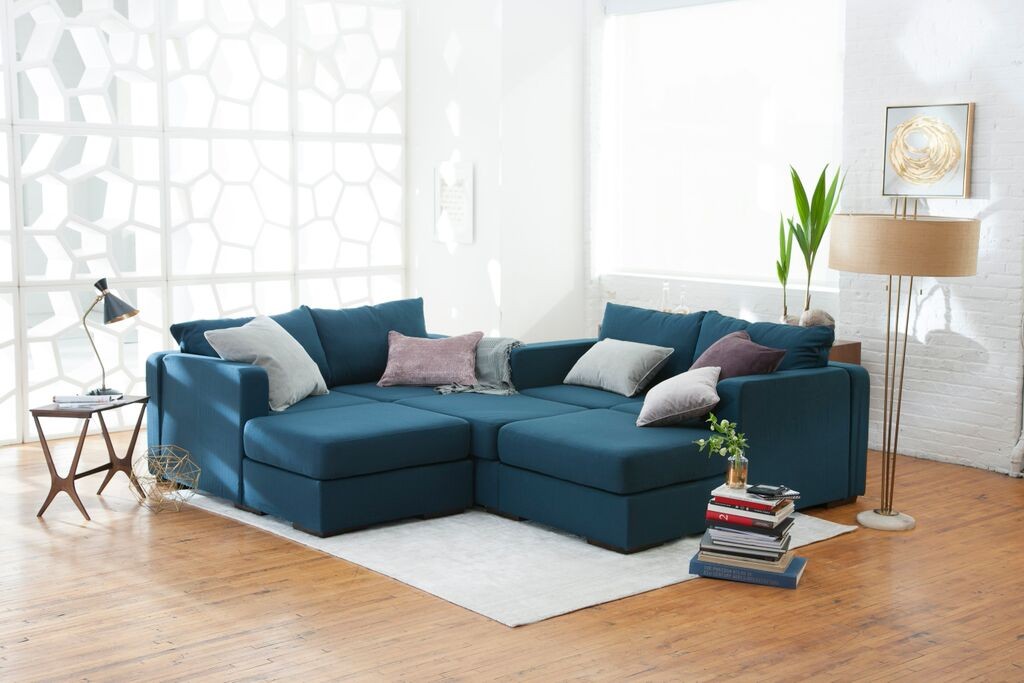 SACtionals are by far the more innovative approach to living luxuriously – but comfortably – with plenty of room to adapt. How long did it take you to get your first working prototype out there once the idea was born?
We spent 3 years working on the first generation Sactionals, just to get them launched. The minute they launched we were already re-designing and improving them and spent 2 more years getting them dialed in. Since then we have (literally) been through 45 iterations, each slightly better than the last—making micro-improvements to effectuate a product that is as reliable and durable as it is beautiful.
How did you come up with the concept of the name, LOVESAC?
I had to name the "not-beanbag company" I was going to start something. So I just thought: beanbag = 1970's = hippies = flower, power, love, peace, hate, war, love + bag, love + sac … oooh, I like that. Lovesac Co. Registered October 31, 1998 in Salt Lake City, Utah.
As a happily married father of four, how do you manage the chaos of running an empire and maintaining balance in your world?
I get home for dinner at 6:00 every night humanly possible. My amazing wife pushes me hard to do that. I truly believe in one of my "Shawnisms" I live by: "Play along the way." If we don't deliberately take time to play, we wake up a decade older and MAYBE start living then. That would be a bummer. We have to make a point to play along the way.
What song would be your theme some for 2015?
Mark Ronson / Bruno Mars: Uptown Funk."Don't believe me just watch!" (It is literally our theme song and I set it in motion at the beginning of this year. Just for fun, the text from that week (of my weekly emails to all Sac'rs) is pasted below.)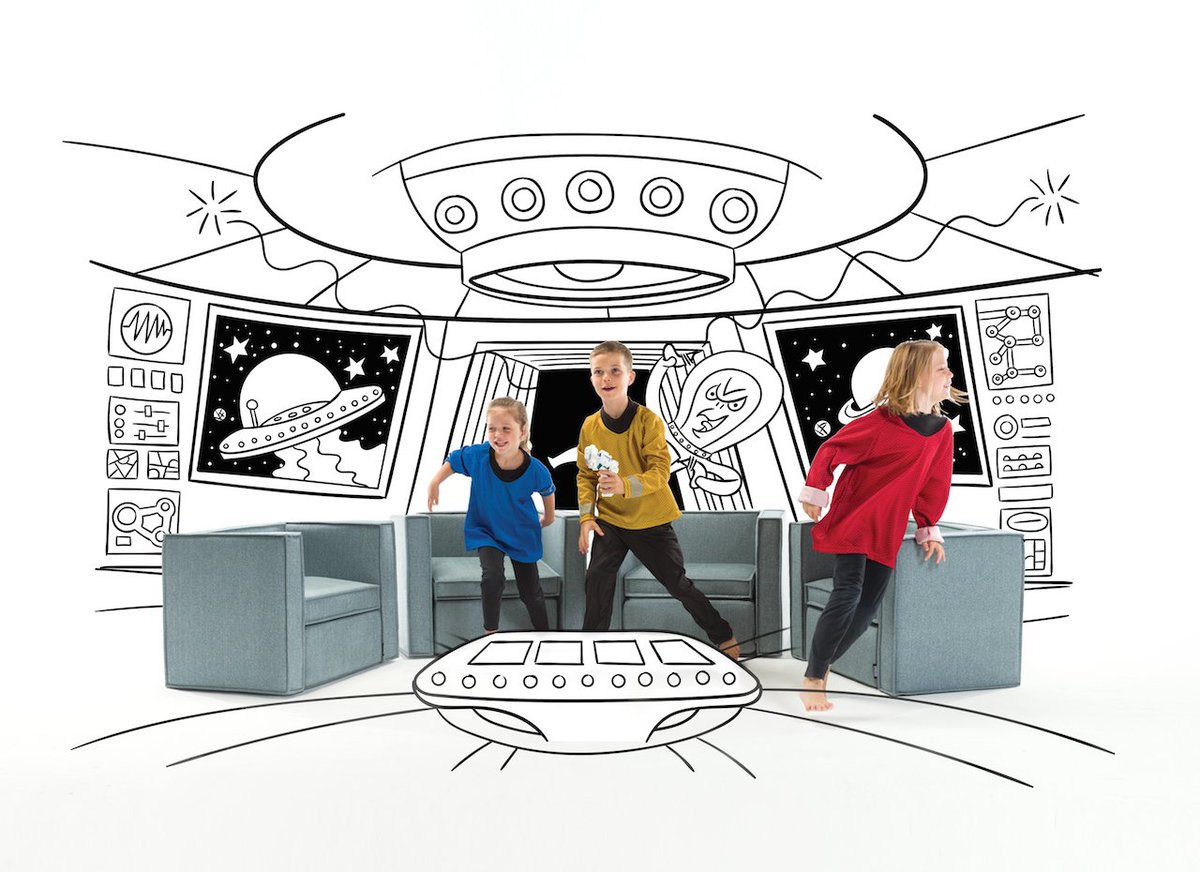 "Don't believe me, just watch."
— Bruno Mars
Uptown Funk, our theme song for 2015.
The first time I heard this song I was watching Bruno Mars' show-stopping performance on Saturday Night Live just a few months ago. Say what you will about pop stars—Bruno Mars has more real talent in his left leg than all four members of every boy band in history combined together and rolled up into one. As someone who grew up on the stage as a working musician, I have a ton of respect for someone with real talent—whether I like their music or not. And I have a ton of respect for funk because, like Lovesac, it is an art that is much harder to execute than it looks from the outside. ("I want to work here—what do you guys do, just sit around on beanbags all day?") 
If you close your eyes, listen, and pay very close attention to well executed funk (like the aforementioned Bruno Mars / Mark Ronson tune: Uptown Funk LIVE on Youtube: http://www.youtube.com/watch?v=H2c5h2D9IQI ) you will find that even though it is extremely repetitive, it can make you want to spontaneously get up and dance. How does funk music do this? A bad funk band learns the beat, chord progression, bass line, and lyrics, and then hammers it out over and over again as loud as it can—getting progressively louder in order to create some movement. But if you watch a great funk band play on stage, you'll notice that most of the time, most of the band members are not playing at all. A great funk band actually will take turns dropping out completely now and again. This carefully planned and coordinated "dropping out" of one instrument to the next—be it the drums, the bass, the repetitive guitar riff, the keys/pads/strings, or the entire horn section, is what separates great funk from your average Friday-night-cover-band kind of funk (the kind that I used to play). It takes a lot of discipline to be an absolute beast on the guitar and just play the same simple riff over and over again, nothing else—and then spend the other half of the tune standing there on stage, moving in unison to the music with your bandmates while hundreds of people are looking at you as you're not even playing your own instrument. That is discipline. 
But it is precisely that discipline which results in the clean, driving, make-me-want-to-stand-up-and-get-down kind of funk that Bruno Mars and his crew have brought back to the top 40 list in a big way. You see, it is only when that beast on the guitar is out, along with most of the other band members, that he gets to come back in! It is that subsequent carefully timed re-entry of each section—sometimes all together, and sometimes in sequence; sometimes for a big sustained build, and sometimes just for a few quick stabs—that gives funk music the power it has to move the crowd. If it didn't get low, it couldn't get high. If there was no space in the music, there'd be no room to get thick and bring the feeling. What's more remarkable is that the best funk players make it look easy, unplanned, effortless, spontaneous, and fun. That is what real talent looks like.
Anyway, I have been at this Lovesac thing for, well, nearly 20 years since I first made that first Sac (cringe)! I have begun to develop a real sense for the builds and swells of this Lovesac business. In the short time that we've been planning this new fiscal year, I've already said out loud many times that 2015 will be a year of building, laying track, and making preparations for the massive swell that 2016 and beyond will bring for Lovesac. I'm here to say it again in writing, because I can feel it coming as clearly as I can feel the bridge building back into a three-peat final chorus once the pads come gently back in at that precursory moment in a good funk tune.
All I ask is that you—we—all of us do what we can to get our work done while we're still in this breakdown section, before that massive build. There truly is a ton of work that needs to be completed around here so that we are prepared to handle the business that we are destined to realize. Take a hard look at yourself. Take a hard look at your department, your store, your staff or your system. What can be done to materially improve it this year? Do you know your leader's plan? Are you supporting it? What are the hard moves that will require some discipline from you to make? Do you have the rigor to make those moves? Many of us are, in fact, "beasts on the guitar." This, it is important that we all generate the discipline in 2015 to stop just playing louder, to lay back, and to understand our place in the composition and play smarter. Get your proverbial house in order so that we can take this company to the next level by the end of this year. I chose this as our theme song not just for the funk of it, but I also just love the hook. I personally know most of you, and I think that somehow we have attracted to Lovesac the kind of people who do more than just talk a good game. You are the kind of people who can say, in the face of a challenge  like this one: "Don't believe me, just watch." And then you make it happen. So make it happen.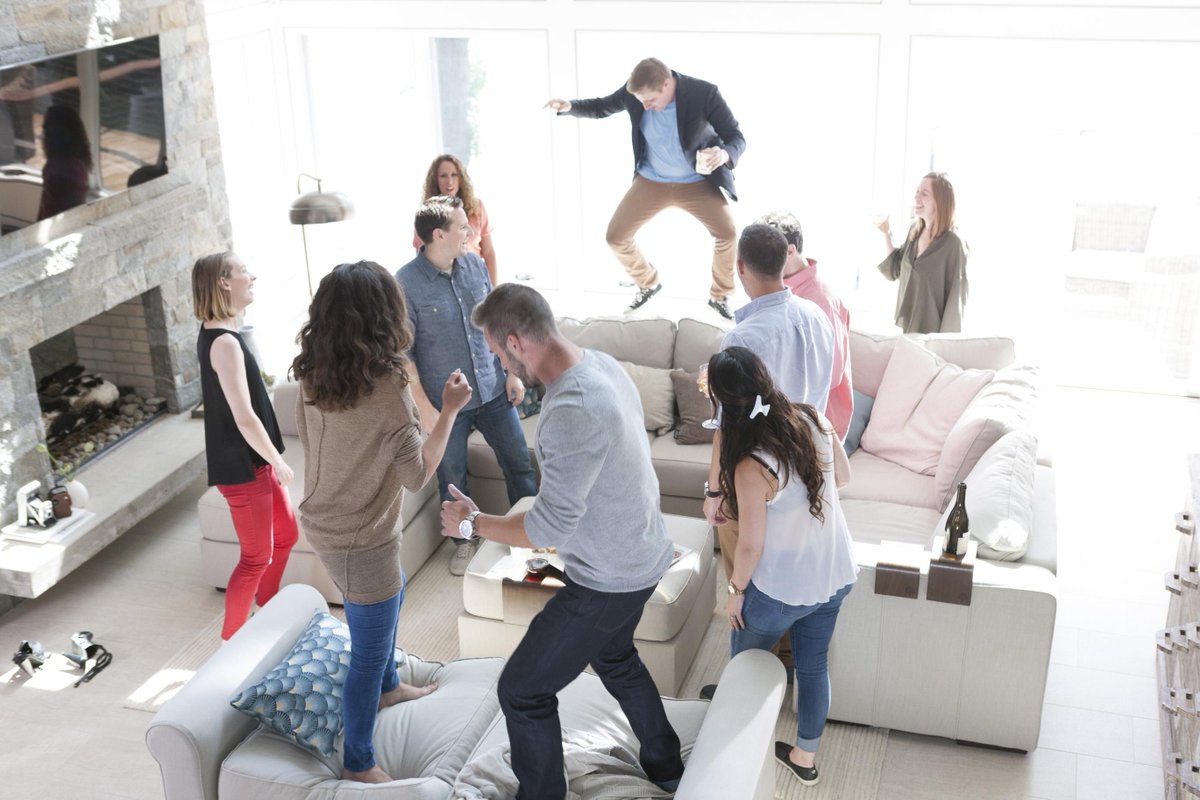 So I've shared with you our theme song for 2015 and I believe that its meaning is an absolute perfect fit in support of our company theme for 2015: EXECUTION. Put simply: We will make a plan; and we will actually make that plan happen. (In fact, we're going to beat it—together).  Our ground rules as a company for 2015 that will help us to develop a culture for execution are:
2015 GROUND RULES: Brutal Honesty | Simple Solutions | Rigor
You will hear plenty on these topics over the next 12 months—so for now I'll just let you think about those and what they mean to you and your business, here at Lovesac.
But there is one last key detail about a great funk tune that cannot go unappreciated. Whether its the bass guitar that drops out, or even the drums—somehow that driving funk beat never stops carrying the crowd from start to finish. Whether the band is all-in at its thickest, or currently in a sparse rhythm section, that pounding beat goes on and it goes hard. That beat for us is our weekly sales budget. We live and die by it. We all pay our rent by it. We all literally eat by the strength of that driving rhythm. While we should be excited about the many great things that are to come, we are also responsible to build our various organizations within Lovesac to be ready for that swell ahead. Its a lot to manage. But along the way WE CANNOT DROP THAT BEAT. We must hit our sales plan. We will hit our sales plan—we will even exceed it. This is the most important thing that you can do right now to bring our long-term vision to life.
That is what we will do in 2015. And if you feel like this is all just hype?
Don't believe me, just watch.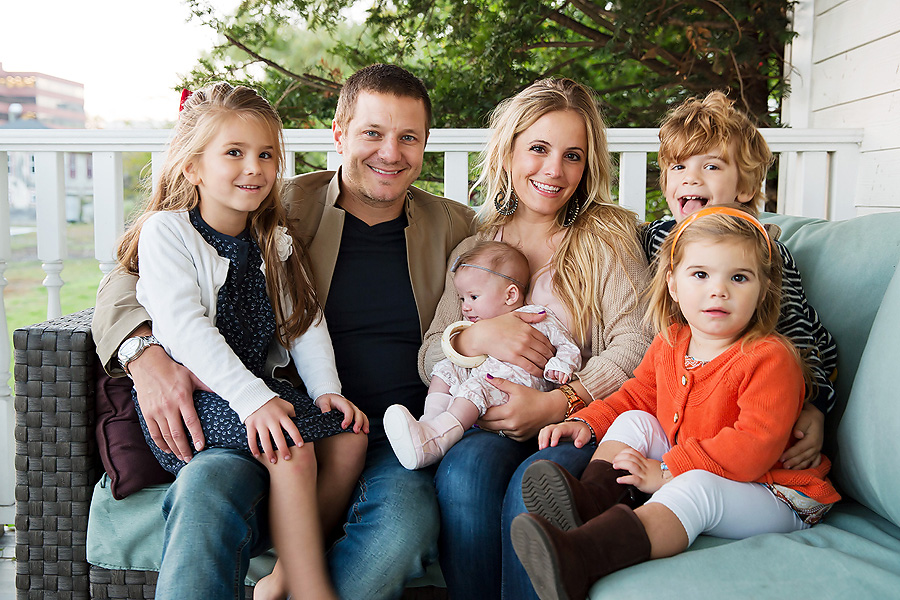 What is the best business advice you were ever given?
People don't care how much you know, until they know how much you care.
Something your kids say all the time that always makes you laugh?
"Throw us on the Lovesac!"  (like every day)
Was there ever a moment when your wife looked at you and said, "Um, I love you but I'm not so sure about that "
At least once a week.
If someone said to you, "We want LOVESAC in …" What parts of the world would you love to see your company in?
We get calls at least once per month requesting to franchise Lovesac stores in countries from Kenya to England—Korea to Canada. At the moment we say "no." We need to focus. But the day will come when Lovesac will be a worldwide brand. I have no doubt. I would love to see Lovesac stores in Russia. I think that would be funny.
So far, as you continue to grow, what have been the biggest challenges in taking LOVESAC global?
We are just trying to be disciplined in our growth plans … we are excited to someday go global.
If you could go back and talk to the 10 year-old Shawn, what advice would you give him?
"When you're 21, and starting your own company, have conversations and/or lunch with as many smart, experienced older people as you possibly can and ask them to give you advice. Be humble enough to listen intently. Network, network, network."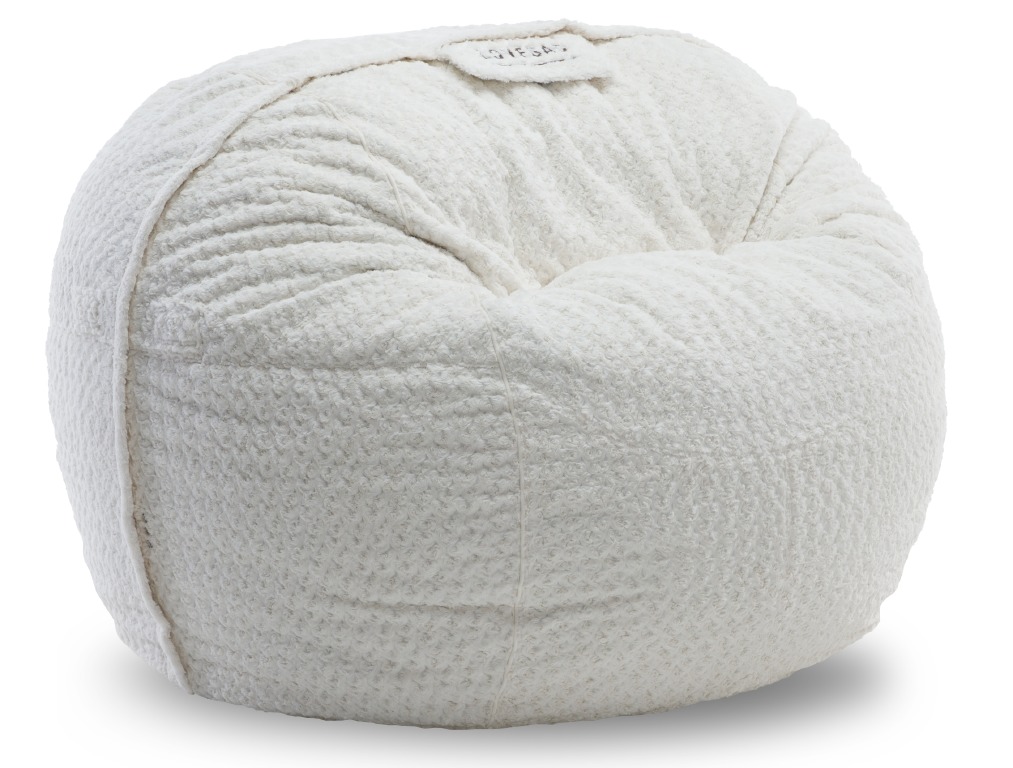 Your team is utterly devoted to you and the way you treat your staff is genuinely unprecedented. They actually LOVE going to work everyday! Was your approach to those who work for you a conscious decision or do you think your passion just sort of took over?
Good company culture does not just happen … you make it happen. You try—and you hire people who are willing to try. You work at it every day, and make all of the little efforts—those passing ideas happen. Example: After a huge week in sales we had recently, someone had the bright idea to maybe send hand-written cards to stores—you know: glue, glitter, markers, stickers, the whole lot. So we did it—the very next day. We didn't have to. It took a bit of time during lunch for every HQ employee to do. It didn't cost a lot—but it definitely got their attention.
What is one product you created and realized it just wasn't going to work?
Lovesac faux fur robes. Seemed fun at the time!
What is your guilty pleasure?
Binge-watching TV series on Netflix late at night (on Sactionals … in fact, I'm doing it right now as I type this).
If you could ask any chef to cook for you, who would you reach out to and what would you want them to cook for you?
Jack In the Box. 99 cent tacos. Epic.
Favorite smell in the world?
My wife's hair.
Name one thing people would be surprised to know about you.
I used to play piano and sing in bars and restaurants (professionally) 6 nights a week.
It's impossible not to smile when reading this and I just want to thank Shawn for being honest, passionate, open, and for being the kind of guy we can all admire. I cannot wait to get our SACtionals … and I promised my daughter a Lovesac. Looks like Christmas will be a comfy one!
For more on LOVESAC, please visit: www.lovesac.com
[separator type="thin"]
SHAWN NELSON
Founder & CEO: Lovesac, since 1995
Working sabbatical for 3 in China first as a church service volunteer, then as a management coach delivering leadership and team-building seminars for Fortune 500 companies speaking Chinese. Won a $1 million investment on Fox's "Rebel Billionaire" show in 2005 and became President of Virgin Worldwide with Richard Branson's companies for a time. Grew Lovesac to a 60 store (and counting) chain with an ever expanding suite of patented furniture inventions. Lovesac was named America's fastest growing furniture retailer in 2013. Invented and launched Sactionals® Lovesac's industry-disruptive sofa invention § Holds multiple patents on many product inventions currently in distribution. MS Masters of Strategic Design and Management from Parsons, The New School for Design in NYC § BA in Mandarin Chinese from the University of Utah; Currently resides in Darien, Connecticut with his wife, 2 dogs, and 4 kids.
See Lovesac.com or his blog Lifeonacouch.org
[separator type="thin"]
ABOUT LOVESAC
LOVESAC began in 1995 when 18 year-old founder, Shawn Nelson, created the world's largest beanbag and filled it with shredded foam instead of beads. The company has since evolved to become a design-led lifestyle brand, and retailer with more than 50 company-owned stores in high-end shopping malls across America. Robust sales are now dominated by Lovesac's patented 2-piece sofa system called Sactionals.
Sactionals consist of 2 simple pieces, "Seats" and "Sides," that can be rearranged and expanded endlessly using the simple patented connectors included with each piece. Once connected, the furniture is rock solid, demonstrating a classic modernity. It takes no tools, and no special talent to create a limitless array of configurations—all available in hundreds of 100% machine-washable fabrics and changeable cover styles. Since Lovesac also guarantees each hardwood frame for life, Sactionals can be with you for the long haul while adapting to life's many changes.
On top of this, Lovesac still honors its roots by continuing to sell its original Sac, which is filled with shredded Durafoam that is recycled from new sofa manufacturer's foam tailings. Unlike your typical stiff bean bag, this enables Sacs to be one of the most comfortable pieces of furniture in the world, and even be shrunken down to 1/8 its original volume for delivery anywhere in the world.
In 2013 Lovesac was recognized in Furniture Today as the fastest growing furniture retailer in the U.S. and continues to disrupt the furniture industry with new Lovesac stores continuously popping up all over the country. With dozens of new products in the pipeline, and multiple patents pending, Lovesac has no plans of slowing down.