3 Movies Take Two With Tyler
A new segment with honest film reviews, holding nothing back.
Three movies reviewed by Tyler Dean.
[separator type="space"]
1. The Hateful Eight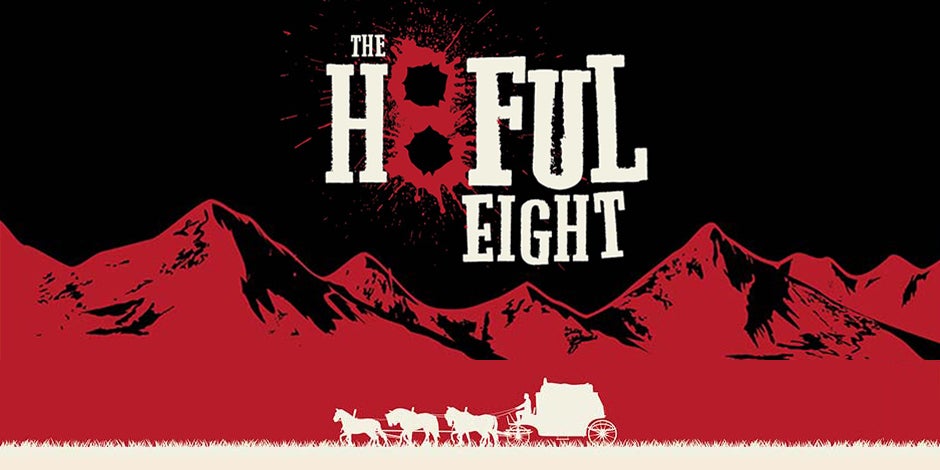 Well, finally got to see Hateful Eight, and I finally get what all the hate (from critics, fellow film lovers here, etc) is about. We're talking about an overly violent film that doesn't seem to serve up any justification other than maybe some roundabout conversation on violence against women and in movies in general. I'd be curious to hear some of the reasoning, though the extent to which the film goes to make its characters suffer causes me to approach any explanation with dubious affront.
Don't get me wrong, this is definitely a Tarantino film, but it just feels – off, maybe? I'd expect this sort of bits-and-pieces violence to be in something like an Eli Roth film, or maybe a similar Grindhouse offering. Gone is the unsettling hokey-ness, trading out for a more inevitable, obvious predictability. It's almost like seeing a good friend after many years, only to find that they've developed into a skewed version of their former self.
I wouldn't watch this again (that is to say, once was enough at almost 3 hours), but I'm not sure many will be able to handle this on a screen smaller than the theater … so you may as well enjoy it now.
[separator type="thin"]
[separator type="thin"]
2. The Revenant
The Revenant
, despite an exhausting runtime and even more exhausting content, is one of those rare films which can be watched again and again. I say 'exhausting' not because it has tired content, or runs too long—quite the opposite, it's because this is a film that takes its time. The adage 'patience is a virtue' has never been more aptly applied as in 
The Revenant
, the story about frontiersman Hugh Glass (
Leonardo DiCaprio
), left for dead in the middle of the Missouri wilderness and the relentless swathe he carves in pursuit of former compatriot and murderer of his son, John Fitzgerald (
Tom Hardy
).
Bow down to he who is
Emmanuel Lubezki
, writer of light. Once again, the Oscar-winning cinematographer of 
Gravity
 and 
Birdman
 captivates; this time mastering tendrils of liquid reds and oranges as they lick the sky from their berths of dried grass and the occasional twig. Combined with the emotion drawn from Iñárritu's lens, the all-natural lighting is subjugated to relentless exploitation, serving as both character and comrade on DiCaprio's bloodthirsty walkabout.
[separator type="thin"]

[separator type="thin"]
Point Break
In what could easily pass as promotional material for GoPro, 
Point Break
 managed to find its way into theaters and into the most hated part of people's hearts. Sporting a single digit Rotten Tomatoes score, the  
Ericson Core
-directed sport heist film takes 'bad' to new heights in the one of most riveting exercises of self-control …
my being able to sit through its drivel
. To put a twist on of the more popular sentiments bleeding out of this film's message boards: it's as if the filmmakers decided that making a quality film was second or third, maybe tenth to the actual shooting of …
Now, there's no point in talking about the actual story of Point Break—except to say, yes, it's loosely based on the original story about FBI agent Johnny Utah (Luke Bracey in this remake) infiltrating a group of violent ragamuffins (Eco-terrorists in this, led by a cultishly catlike Édgar Ramírez) messing with Uncle Sam.
Now, the only saving grace of this film is its cinematography. Where the story is severely lacking (substituted for the list of obscenities initially noted), Core's skill as a cinematographer continues to envelope us in some of the most beautifully shot scenery since Baraka and the Qatsi trilogy. We won't know exactly why the characters are where they are, ever, but at least we can sit back and watch monstrous 20-30 ft. waves of Biarritz, France, or the crystalline throes of Angel Falls, Venezuela, and, as any of the characters seem prone to uttering at any given moment, 'chill.'