Random Things For Singles To Do in LA on VDay
[dropcap letter="S"]ounds like a dreaded war loss when you say VDay but for some people, the notion of lovesick couples eager to overspend on obscenely expensive gifts, overly indulgent meals, or the forced sense of romanticism literally makes them want to gag. (Maybe even with a pitchfork!) But alas, dear singles, we shan't forget you too want to have, in the sentiment of Jessica Biel, an "Anti-Valentine's Day" party so we humbly abide. Ok, not "we" but our fellow restaurateurs and cocktail makers.
Below is a list of where you can go when you want to celebrate your singlehood on VDay! (Cue … duh duh duh …) But really, go have fun. You're single and you're fabulous!
NOTE: These events are all ON February 14th.
[separator type="thin"]
755 N La Cienega Blvd | WeHo, CA 90069
Make Reservations: (310) 659-3900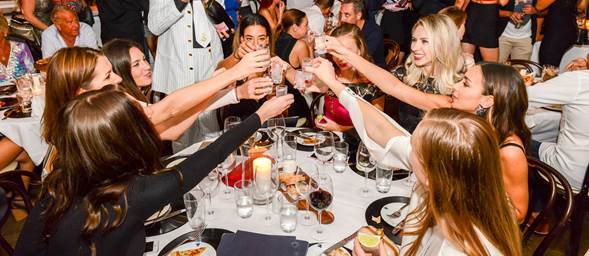 Bagatelle LA will be catering to and inviting Valentine challenged singles for a welcome brunch party. Groups of single friends are encouraged to band together to celebrate as the restaurant will feature a special Valentine's Day brunch menu and two specialty cocktails of the Moet Rosé Ruby Red and Dobel Tequila's Legend. With a DJ on decks and a staff outfitted in theme, Bagatelle will create the perfect ambiance for those celebrating being single, seeking a love connection or celebrating their significant other.
[separator type="thin"]
MORTiFIED
Wanderlust Hollywood | 1357 Highland Ave | Los Angeles, CA 90028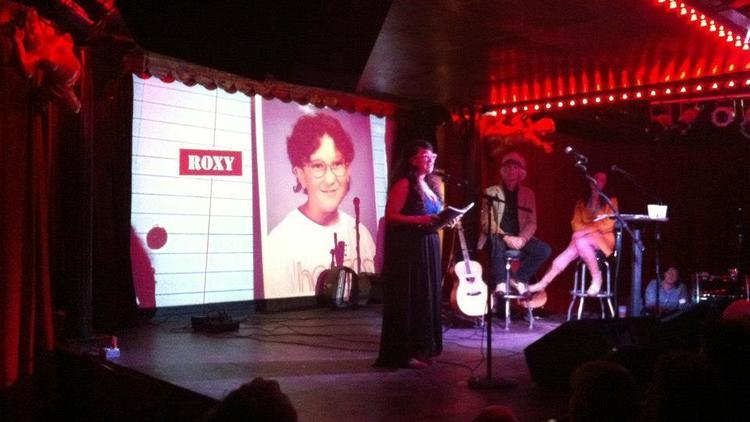 Ripped from the pages of real life, Mortified Live (getmortified.com) is a  storytelling show where adults share their most embarrassing childhood letters, lyrics, journals, home movies and artwork … in front of total strangers. Equal parts comedy, theater, and therapy, Mortified has been hailed "a cultural phenomenon" by Newsweek and featured on This American Life, NBC's Today Show, Entertainment Weekly, Chicago Tribune, Boston Globe, & Talk of the Nation.
Celebrate/commiserate Valentine's at OUR ANNUAL ROMANCE-THEMED EDITION OF MORTIFIED. Tales  of love, lust and awkward teenage makeouts. The perfect date night… and an event better anti-date night.  ALL AGES.  (But expect some dirty stuff.)
IMPORTANT EVENT NOTES:
FOOD: Delicious foods available onsite at the Wanderlust Cafe. See menu: http://wanderlusthollywood.com/wanderlust-cafe
AGES: ALL AGES! Even teenagers. (But expect some dirty stuff. This show is R-rated.)
DRINK: Beers, wine, tea, kombucha, juice. (No hard liquor.)
SEATING: There will be seating for 95% of all general admission attendees. (And possibly for all)
DOOR TIMES: open approximately 45 min. prior; grab a great seat then enjoy drink/food with friends
CANCELLATIONS: All tickets are non-refundable as per the policy of the ticketing vendor.
NO-SHOWS: Tickets are held for until showtime. After that time, space is released to wait listed patrons.
COST: Cheaper tickest availavle onbline in advance. $20 at door.
WAIT LISTS/SOLD OUT STATUS. If a show is sold out, the venue does offer 'some' tickets at the door on the night of a show. The # of people we can let in fluctuates each month due to a variety of factors, but our goal is try to get everyone in. Please note, tickets bought at the door for a sold-out show are generally for standing room only
[separator type="thin"]
5925 Franklin Ave | Los Angeles, CA 90028
Feb 14th-To Reserve for Anti-Romantic Dinner, email: marybpreston1@gmail.com
Birds on Franklin hosts its annual Anti-Valentine's party, complete with voodoo dolls, piñata "aggression-release therapy," all the best heartache music and prizes for the worst "got dumped" stories. Sounds cynical, but since everyone is single and commiserating, you'd be surprised at how many numbers get exchanged by the end of the evening!
[separator type="thin"]
And for your sipping pleasure …