Chef Jacob Kear #TuesdayTalks
NoMa | Family | Finding Balance
Photos courtesy Jacob Kear
[dropcap letter="T"]he first time I met
Jacob Kear
, we were both involved in an open mic series at
The Standard Hollywood
called,
"Eat Your Words"
hosted by Storyteller and
Guest MOTH Host
, Greg Walloch. He was there alongside Chef Sergio Perera to discuss their Los Angeles dinner series, The Amalur Project. This was almost three years ago but the passion and culinary breadth of Chef Kear was ever apparent. He has a natural curiosity to push the boundaries of food and is fearless when it comes to experimentation. Kear has worked on culinary beasts like NoMa, the gourmet popup dinner series that took the world by storm spearheaded by
Chef René Redzepi
in Tokyo, which led him to travel to New Zealand, and soon encouraged him to creating his own dining concept,
Dinner by Kear
.
Jacob was born in Los Angeles but comes from both American and Japanese descent. Kear traveled to Japan with his family at a very young age but soon learned how to explore the terrain and in turn, awakened his sense of adventure for cooking. Foraging alongside his grandmother through Nagano, Kear became deeply rooted in understanding ingredients, submersing himself in what nature provides and finding innovative ways of incorporating those ingredients into elevated cuisine. Raised speaking both English and Japanese, the opportunities to see what was possible as a Chef continued to present themselves and eventually, led to him being instrumental in several gourmet popups around the world, eventually leading to "KeAr".
[columns_row width="third"] [column]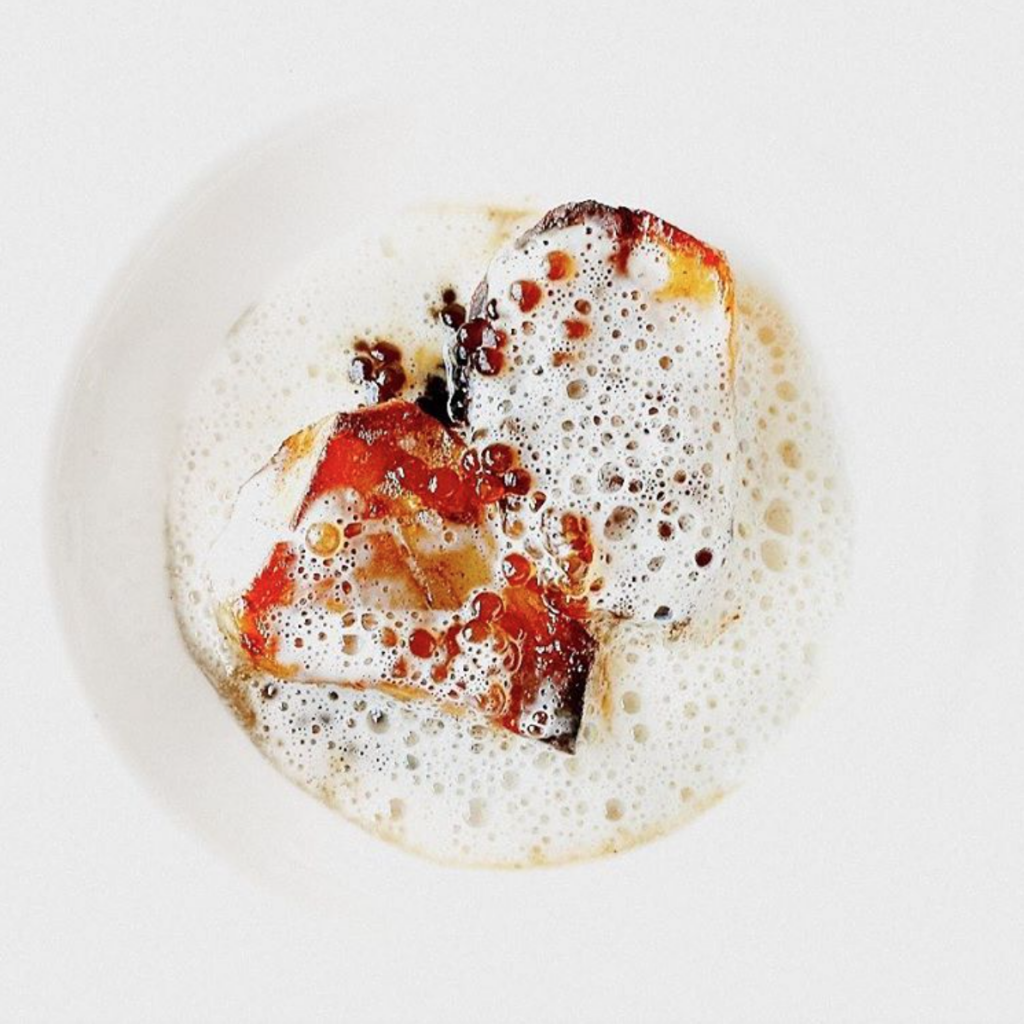 [/column] [column]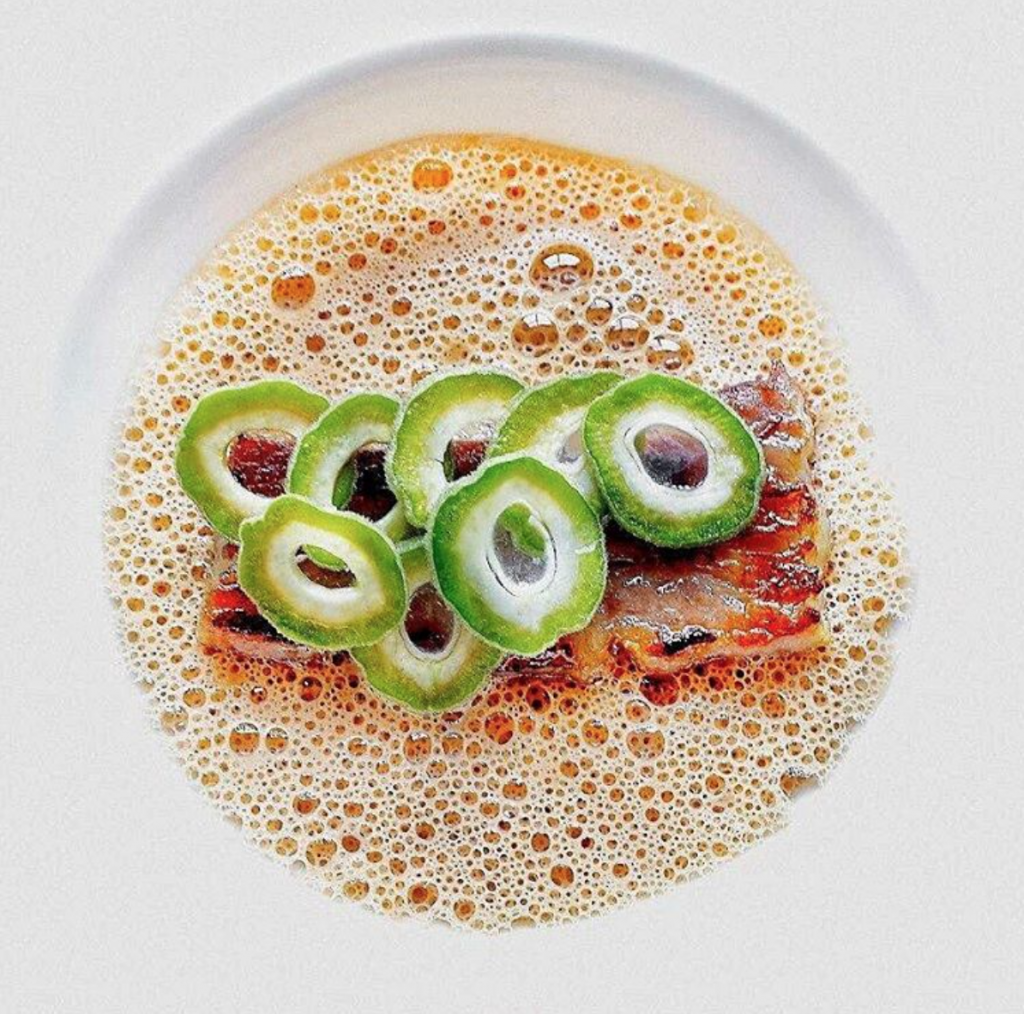 [/column] [column]
[/column] [/columns_row] [columns_row width="third"] [column]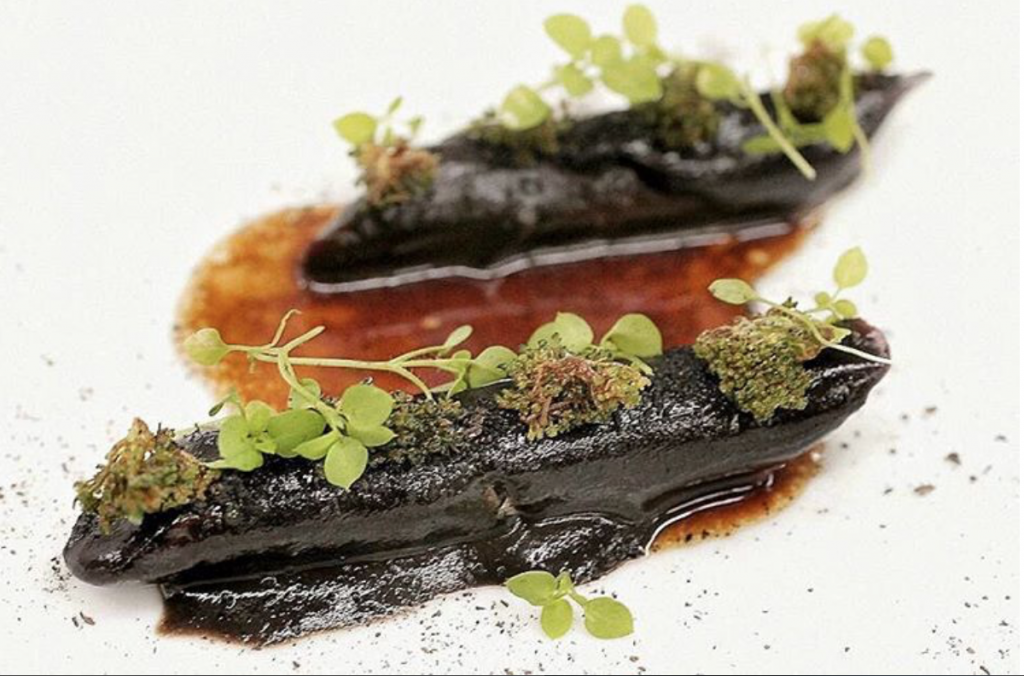 [/column] [column]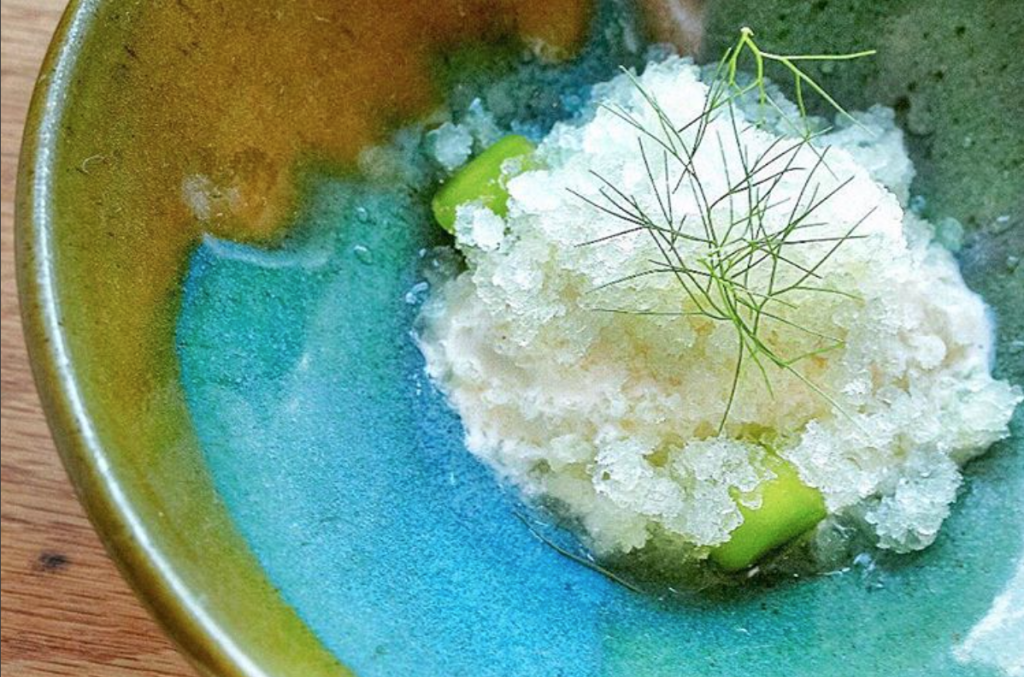 [/column] [column]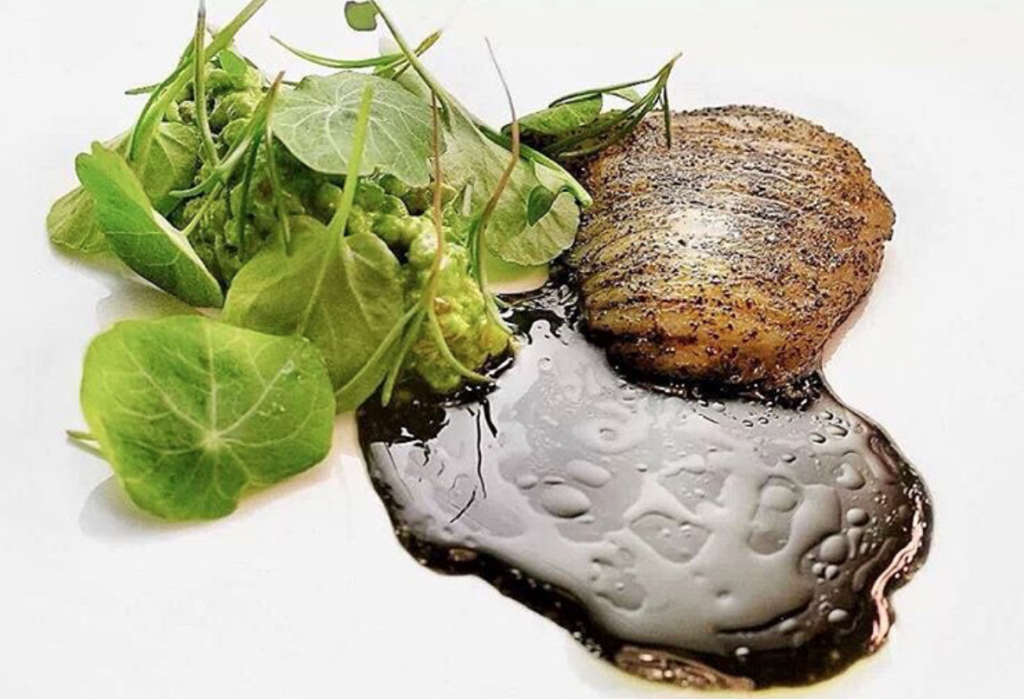 [/column] [/columns_row]
From New Zealand to Los Angeles, his passion for beautiful fare coupled with his discipline in seeing what nature is capable of in terms of marrying the two to be presented in the delicacy on the plate before you is certainly worth experiencing. Father to three and a devoted husband, Jacob Kear doesn't take any of this journey for granted. He may love being a chef but he loves his family just as much. He's a hard worker, a continual visionary, and there is no doubt he will be instrumental in changing the culinary landscape of highly sought after dishes, everywhere in the world. Below is my interview with Jacob and we talk NoMa, dinner by KeAr, and finding the passion in balancing life, love and career.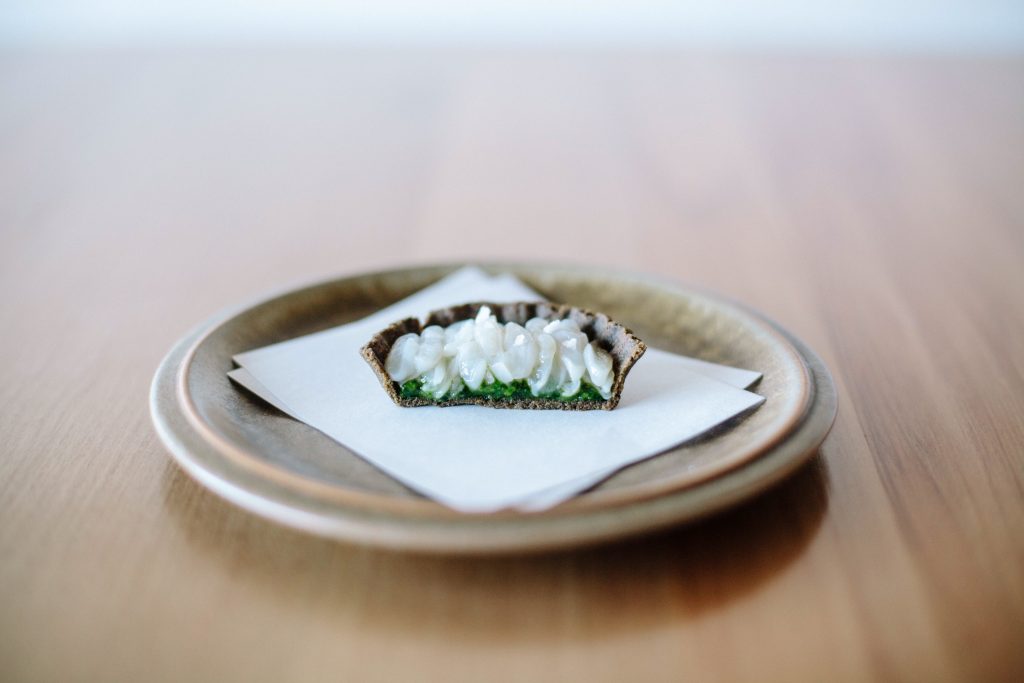 NOMA is one of the world's most anticipated gourmet dinner series'. Since you began, do you ever do the original "staging" creation with the lemon pots and thyme?
*The Lemon Thymes, brings back memories of my first week at NoMa in Copenhagen in 2012. Show up to the kitchen at 7am and there's 4 pots of lemon thyme and the "NEW" stagier huddle around the bench table picking the Leaves off the thyme one-by-one and putting it into one pile, and then the Thyme Tips into another pile. For me it was therapeutic and it gave me a chance to glance around and see what the other sections were doing. I still do the thyme leaves and the tip picking, even here in New Zealand, I went trough at least 12 large pots of lemon thyme. If you look at the onion and fermented pear dish you can see 9 thyme tips on the rims of the onions. For me it's about the detail and how disciplined can you be for your own dishes.
 What was the most fascinating dish you were a part of creating for NOMA Australia?
It probably has to be the berry dish, it's the first dish you get and it was a wild seasonal berries with gubinge. Essentially a bowl of fruit, wild berries the grows in Australian landscape around Sydney. The berries are made to survive in red soil and harsh conditions. They're savory, acidic, bitter; all in the right mix. These berries are everywhere, but people don't typically eat them. Muntries, Lilly Pilly, and rye berry to name a few. Marinated in a combo (kelp) oil and powdered with Kakadu plum. It's unbelievable.
Now in collaboration at ROOTS in New Zealand with your exquisite "dinner by KeAr" series, what was the first dish you created?
The first dish I created was the "Ants on a Koura". The story behind this dish was that I was granted permission by Rene Redzepi himself to do the "Ants on a Shrimp" dish that we were doing as the opening dish at the Noma Tokyo event in 2015. I called Rene and asked if I could do the dish just the way we did it in Tokyo and he said "no problem Buddy, have fun in New Zealand!" But the problem was that we couldn't get Live prawns or the prawns I wanted … So what ended up happening was that we were able to get these beautiful fresh water crayfish called a Koura and in Australian, they call it Yabbies. These Koura had a flavor and a texture of a Santa Barbara spot prawn. It was very sweet and delicious, so I decided to use these beautiful creatures instead. The Ants we found were a type called the Perrot ants, it's smaller than the ones I've used in Copenhagen or in Tokyo, BUT the flavor was amazing, very tart and it had a flavor of coriander and kaffir lime. We also made our own salt just for this dish by collecting sea water off the coast of New Zealand and with a 4 day process we had this new ingredient to play around with. So that's it … It was the LIVE, raw Koura, seasoned with the parrot ants and New Zealand sea salt. Taste is unforgettable!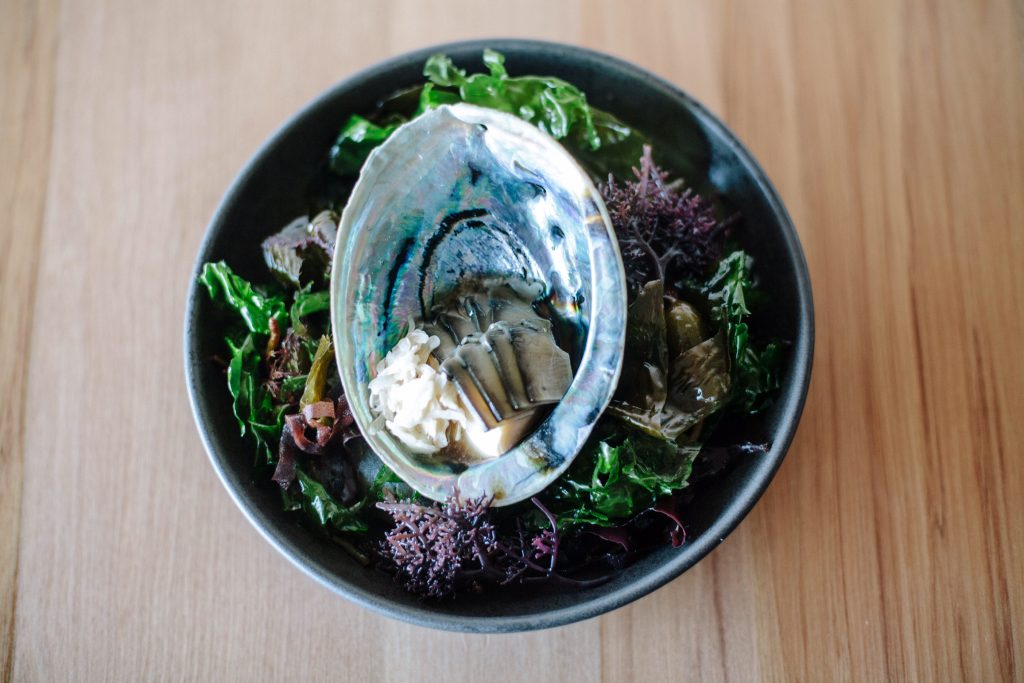 Known for foraging and utilizing the environment around you, have there been any surprising finds for the dinners at ROOTS?
Absolutely!! There is Italian Parsley growing Everywhere!! And I mean EVERYWHERE. Another cool ingredient was this fruit called the Feijoa, I believe it's called a Pineapple Guava. They are everywhere and it's sweet, tart, and very floral. I fell in love with this fruit and decided to put in on the menu (it was used on the storm clam start dish) , OH!! I almost forgot!!! I just found the mother load of this new wild product called the Reindeer Moss in the southern Alps in New Zealand. It was a great find, last time I got to use this product was in Copenhagen in 2012. I was stoked about the find.
When I first met you, I was most endeared by your openness to creating food that was true to your heritage and inspired by the influence of your grandparents. What is the most memorable advice they gave you growing up?
Never be cocky and to stay humble. I believe I'm a chef that will give away a recipe for a certain dish, why keep a recipe to themselves? What does that do to you as a chef? If somebody asks me for a recipe I give to them.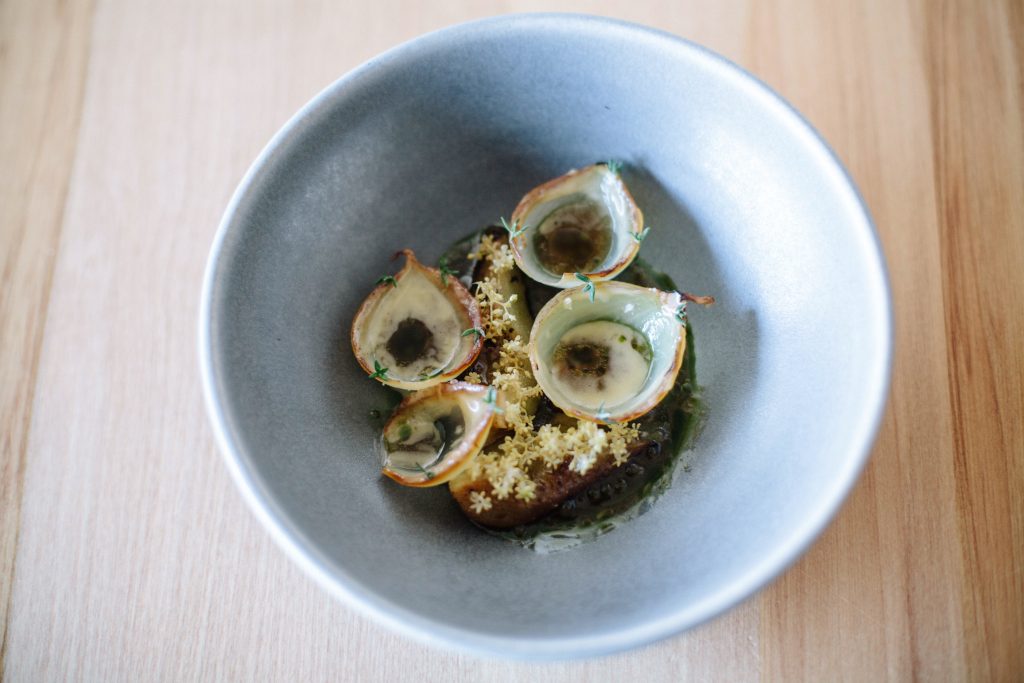 Grilled Bamboo dish with Kinome Miso, that was a delicious dish. Took a Japanese Saikyo miso and folded in a paste of Kinome from my garden. I have 3 big Kinome plants now.
As a father, what are some of your favorite things to do with your kids when you get a little extra time?
Go out into the wild. Love nature,HATE the city!!! I like to go out into the wild with my kids and teach them about foraging and other cool stuff like swimming in a river or rafting. I believe I was raised that way from my parents so I want to do the same for my kids. The frontier is much more beautiful than the city anyways. 
You have managed to have a beautiful family life. How do you maintain the balance of chef-dom and being a husband and father?
For me Family comes first, I try not to bring Work home with me. When I'm at home I spend every minute with the family. Work is just a thing, without a family you have nothing. Yes, work is important don't get me wrong. I love work and I work 5 days a week 16 hrs a day but those 2 days off is ALL family. It's just finding that balance and having a wife that understands & respects my work.
What are some of the biggest challenges you face as a chef?
Not being able to pay rent when I first started cause I was making $8.50 per hour and I will never forget the number 8-7-5 … That is how much I made in 2 weeks with overtime, $875. I was crushed. But I kept on pushing forward and all these cool opportunities came to me and I took NO for an answer and took ALL the opportunities that came to me.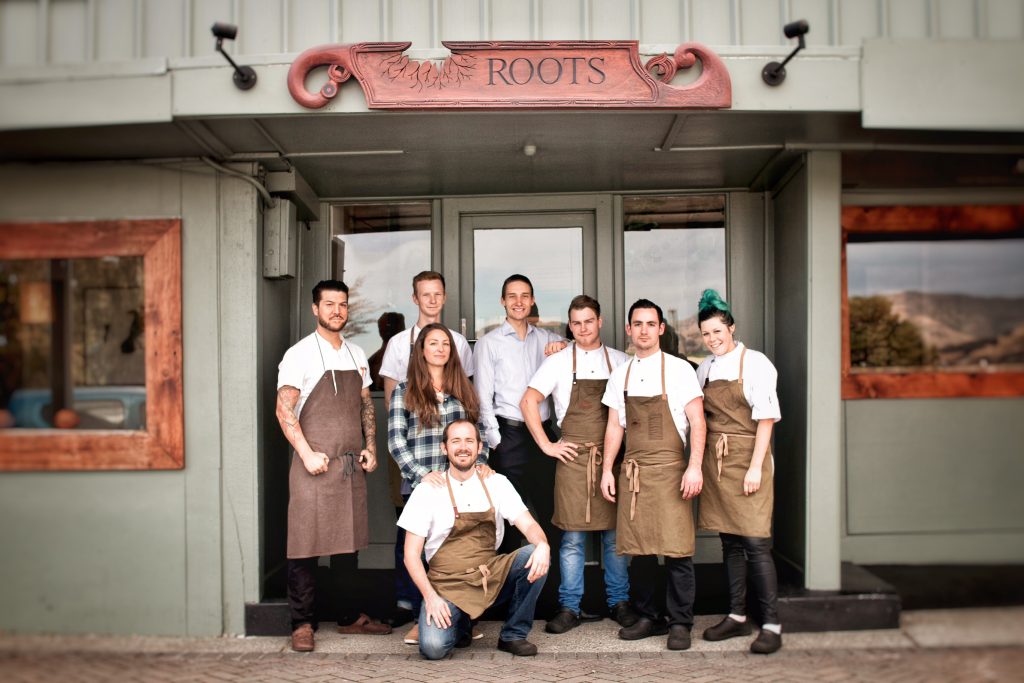 Personally I'm longing to try some of your culinary creations and I hope you're planning "dinner by KeAr" here in LA. Any chances of that happening?
Maybe … I have to see. If a right place opens up I would love to try a pop up in LA.
What is your guilty pleasure? 
Really expensive Sushi or just a delicious bowl of Ramen. 
One thing most might not know about you?
That I'm fluent in Japanese, half Japanese and raised in Japan. 
Top 3 cities you want to do your dinner series?
Tokyo is next, Sydney, San Francisco – love these cities.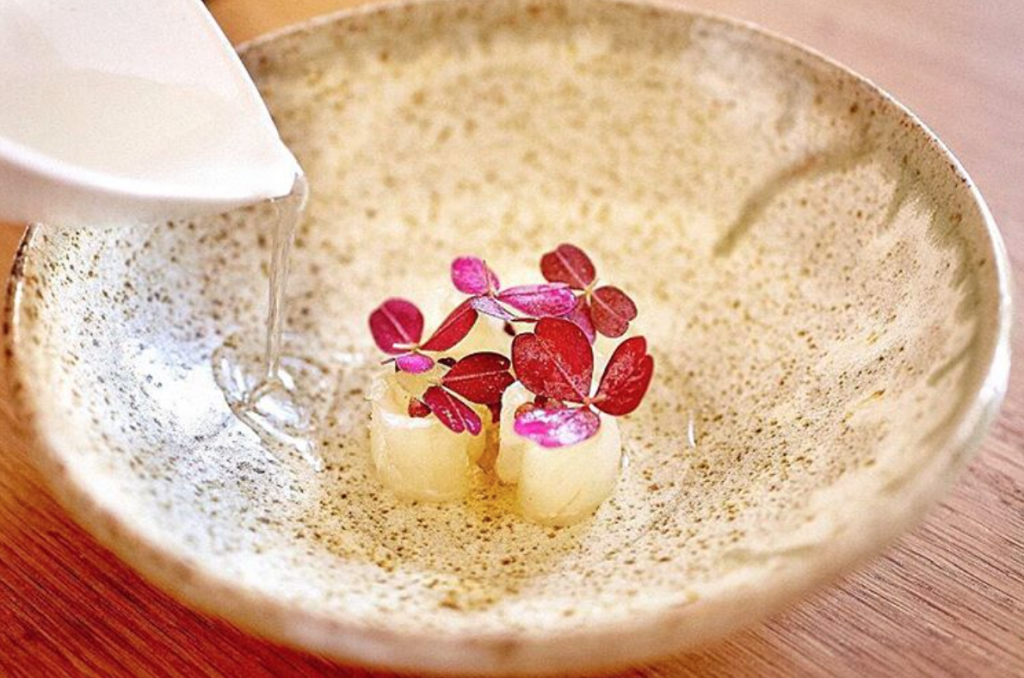 One of the greatest moments so far in the kitchen?
Being a part of noma 3 times!!!
What makes your soul happy?
Staying creative and finding new techniques or new products. 
---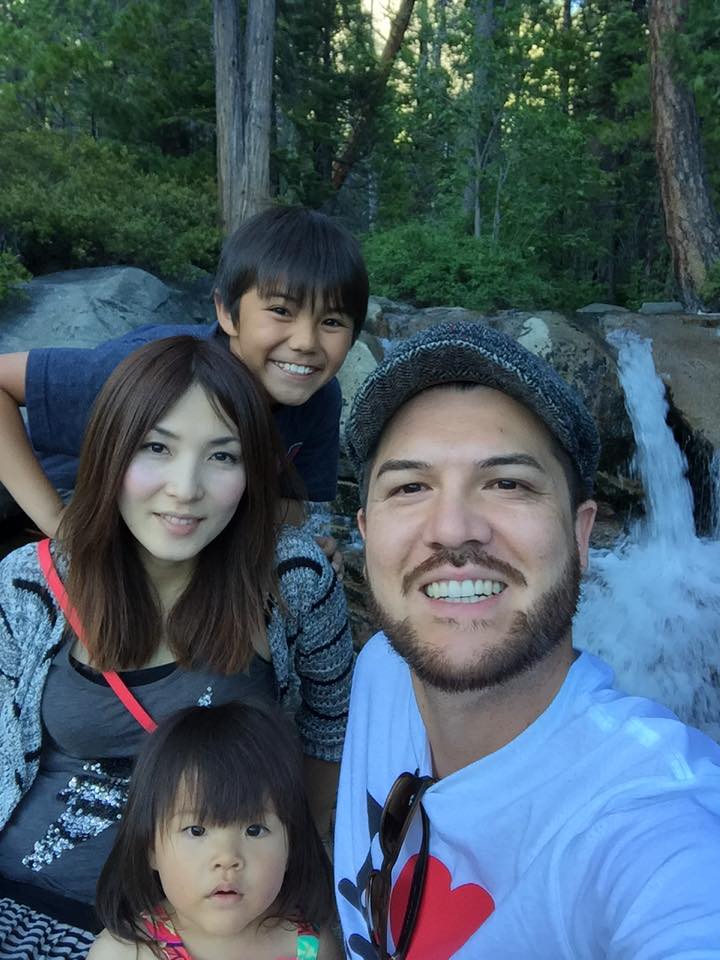 The New Year kicks off with one of the world's most anticipated dining events when the world's number one ranked restaurant Noma relocates from Copenhagen to the Signature Restaurant on the 37th floor of the Mandarin Oriental Hotel in Tokyo, Japan that starts January 9th and runs until February 14, 2015. Joining Noma's entire staff of sixty is LA Chef Jacob Kear whose culinary journey is taking him back to Japan and the Mandarin Oriental Hotel as well as back to Noma in Tokyo.
Born to a Caucasian father, and Japanese mother in Burbank, Kear first went to Japan when he was only six months old. He moved back with his family to the San Jose, California when he was twelve. After completing culinary school at Le Cordon Bleu in Pasadena, and working in a few hotel kitchens in both Los Angeles, and Orange County, Jacob won a national competition broadcast on the Food Network that caught the attention of a new restaurant in Korea where he became the executive chef at only twenty four years of age. In part due to visa issues, that job lasted only eight months, and Kear was then again back to Japan for another three years this time as a chef where he worked at the Tapas Molecular Bar on the thirty-eighth floor of Mandarin Oriental Hotel in Tokyo, one floor above Noma Tokyo's forthcoming location.
When Kear came back to the Southern California in 2010 he initially did a consulting gig in Orange County. Next he went to Lukshon and worked there with LA Chef Sang Yoon for six months prior to the opening until six months after opening, so for a year in total. After the next job he left Lukshon for failed to materialize, Jacob was off to stage at Noma in Copenhagen for three months in the spring of 2012. He came back again to Los Angeles spent six months at Eva before leaving that job and then worked as part of the Amalur Project with Chef Sergio Perera. More recently he's been a private chef – "Dinners by Kear"- for a number A-List celebrities like Ryan Seacrest, Max Mutchnick, Alicia Keys, Leonardo DiCaprio and Miranda Kerr.
This past early summer Jacob wrote to Noma's head chef Rene Redzepi when Noma announced that they were moving to Tokyo. In October, Jacob got a reply from Rene stating that if Jacob had Japanese citizenship, he was part of Noma's team. Jacob is a dual citizen of the United States and Japan. Jacob left for Japan on December 26th to spend time with both his mom and his wife's family living in Japan. He has also started posting a diary of his latest culinary adventure on his Instagram account "dinnerbykear" and invites everyone to follow him on instagram for the next two months when he works at Noma Tokyo and then does a stage for his final two weeks at the Three Star Michelin kaiseki restaurant Kikunoi Honten in Kyoto, Japan.

SaveSave