The Albright
the best spot on the pier
photos by Dawn Garcia
[dropcap letter="G"]rowing up in Santa Monica,
The Albright
has been a fixture in my life for as long as I can remember. Once known as SM Pier Seafood, it's name was changed to honor the men and women at sea who fish every day to bring us all the freshest and most exquisite catches. As they tether the boat to the shore, they tie a very special knot called the "albright" symbolizing the tying together of two paths which is equally befitting to the restaurant that has dutifully remained in the Kim Family since its inception. Passed down to their children, the new name signifies a union of honoring tradition and embracing a metamorphosis of sorts. Either way, while diners approach this
Santa Monica Pier
fixture made of some pieces of driftwood, love and history, you're greeted with two notable icons: Popeye and Olive Oil. For anyone familiar, Popeye was one of the greatest fisherman alive and his massive forearms were proof!
So as the summer sun took pity on us this August afternoon, we headed, as a family for a very special treat: Lunch at the Albright. Welcomed by General Manager, Brandon Green, we started off our meal with some drinks in an effort to cool off. Bottles of specially labeled Albright water appear and my daughter gets the in-house strawberry lemonade, my partner gets a cold beer and I order the red Sangria. Brandon tells us a bit of the story behind the Albright, the local fisherman who was one of the inspirations behind the Popeye character, and how much he loves working there.
The lemonade was delicious without being overtly sweet, Matt enjoyed his beer but it was the red sangria that I loved. Fresh chunks of cut apples and citrus soaked in red wine that, amidst the backdrop of the ocean, took me back to the days when I was in Barcelona. Now time to order.
258 Santa Monica Pier, Santa Monica CA 90401 | 310-394-9683
Monday-Friday 12pm -9pm Saturday-Sunday 11am-10pm
---
CALAMARI | POKE
Calamari served with CHIPOTLE AIOLI | AHI TUNA w AVOCADO SESAME OIL, SESAME SEEDS, RED ONION, SCALLIONS, CHILI GARLIC SAUCE & SOY SAUCE (ADD RICE $1)
The calamari is crisp and lightly battered but it's the chipotle aioli that gives it that extra edge. My daughter ate every last bite! As for the poke, it's fresh with a flavorful essence that seeps through from the red onion, scallions, chile garlic sauce and then the added pieces of avocado have remnants of poke you'd find in Hawaii.
[columns_row width="half"] [column]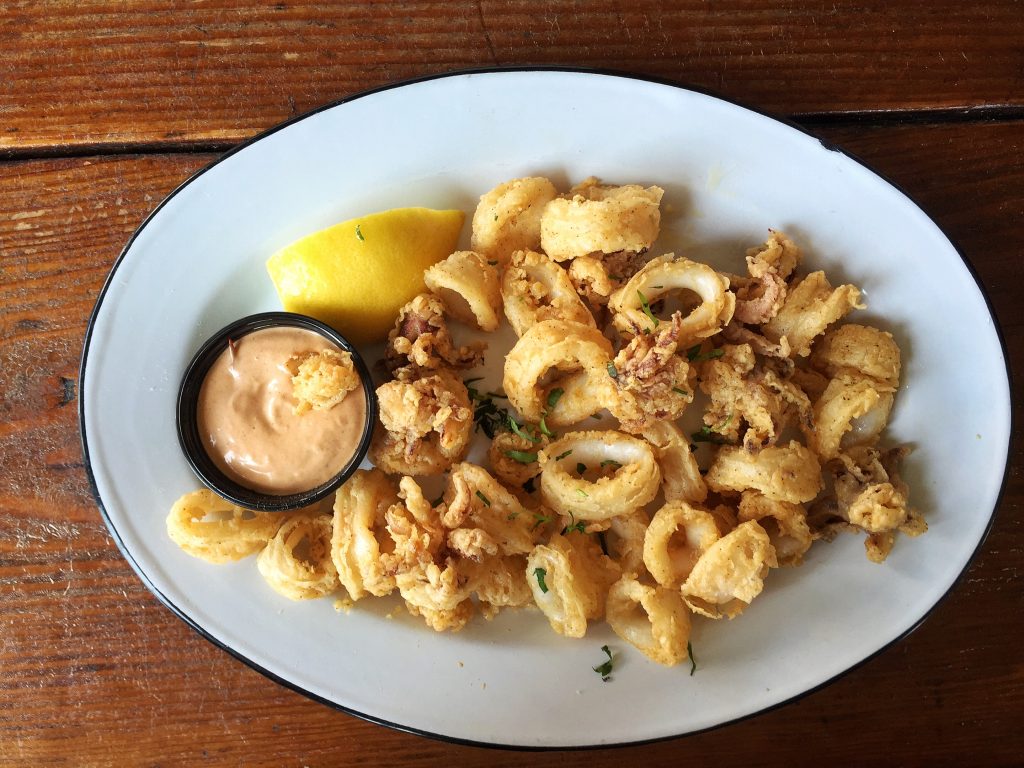 [/column] [column]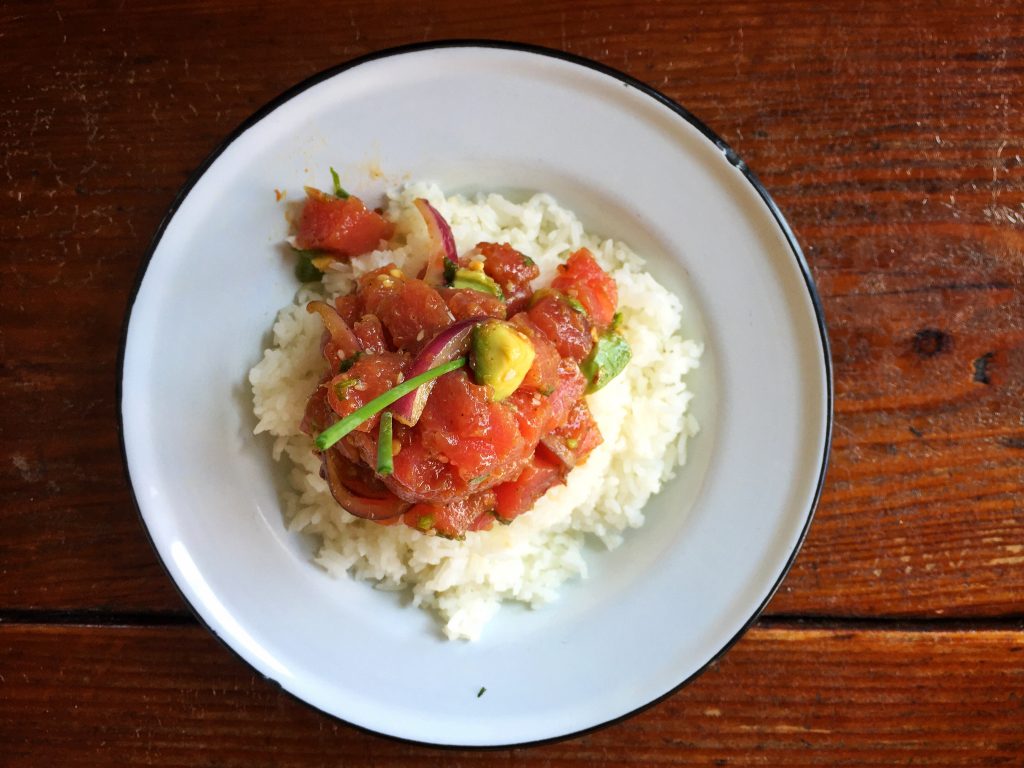 [/column] [/columns_row]
FANNY BAY OYsTERS | KUMAMOTO OYsTERS
OYSTERS served with CHAMPAGNE MIGNONETTE + SPICY RELISH
There is nothing quite like fresh oysters and these did not disappoint!
[columns_row width="half"] [column]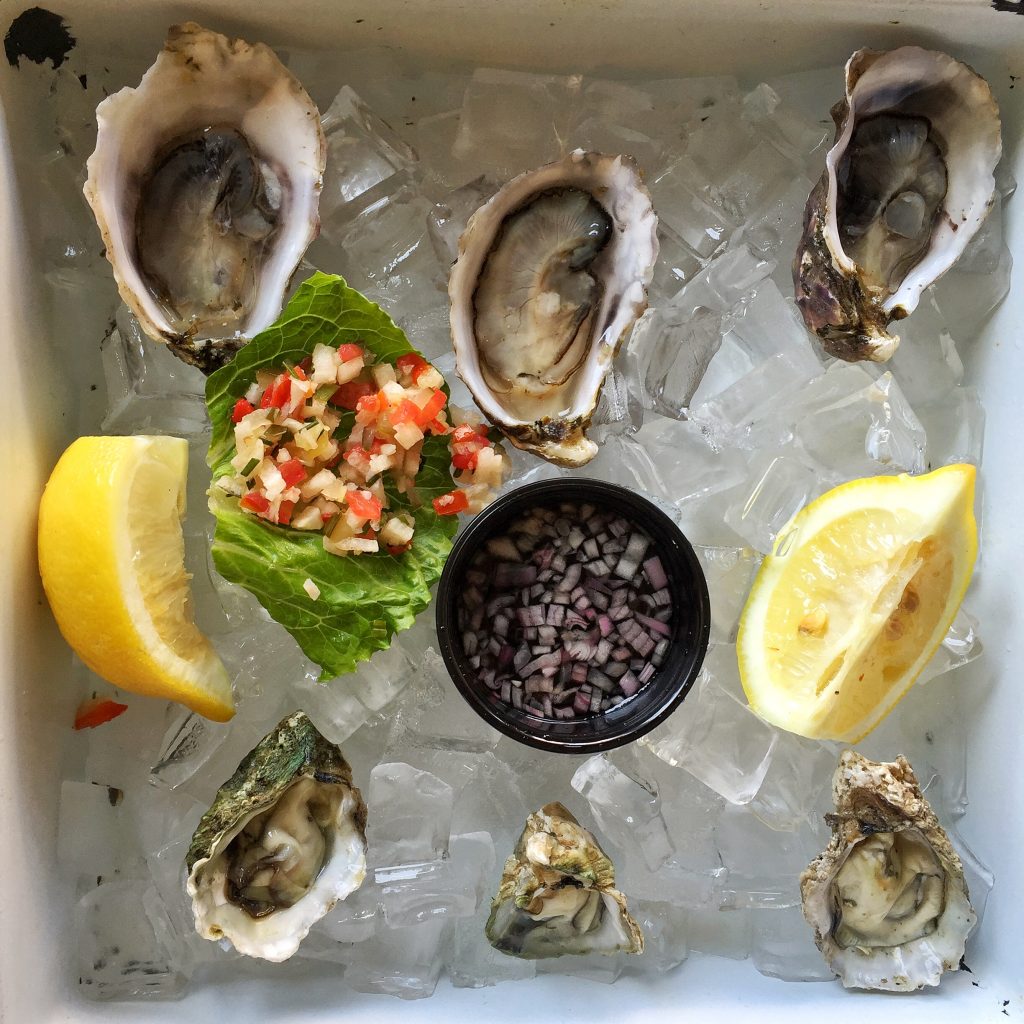 [/column] [column]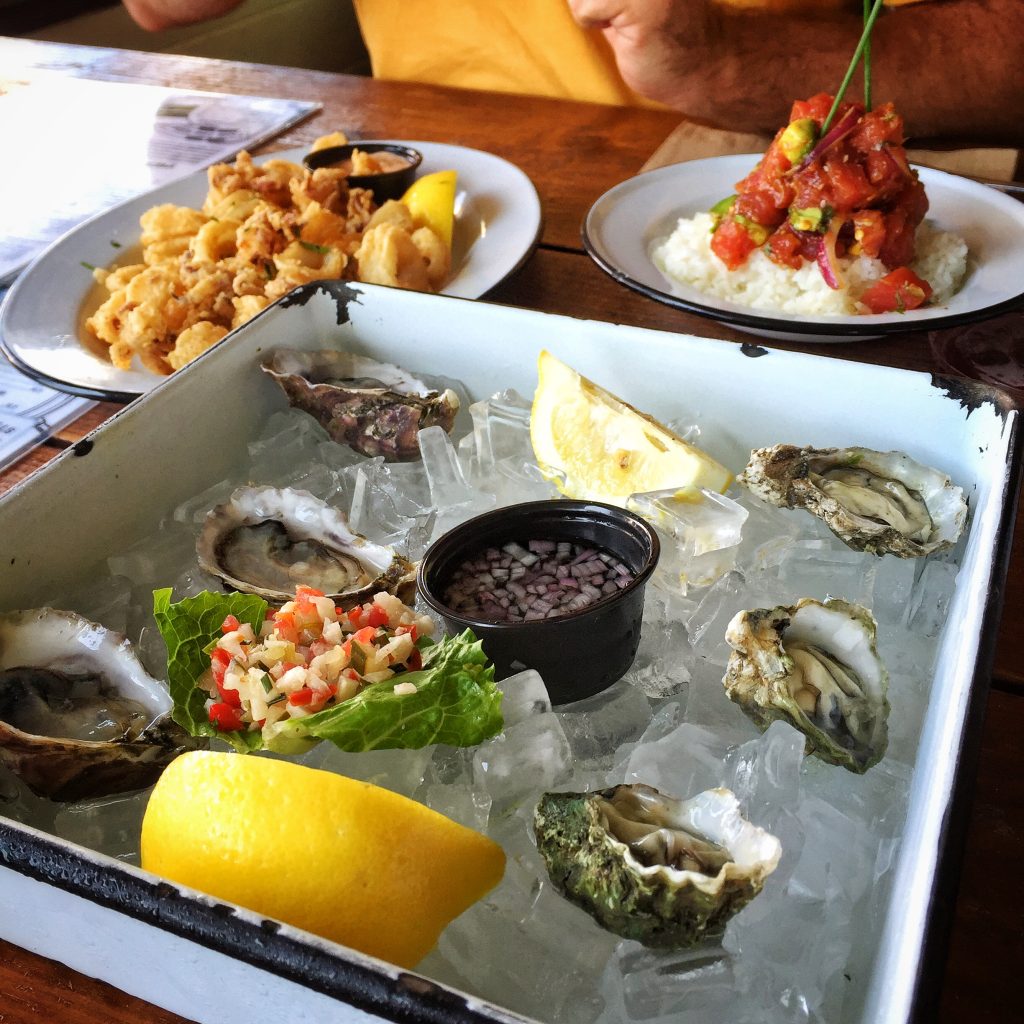 [/column] [/columns_row]
DUNGENESS CRAB
CRAB AND LOBSTER FROM OUR SALTWATER TANK SERVED W/ POTATO SALAD, CORN ON THE COB & DRAWN BUTTER.
As soon as we walked in, I was eyeing the live crab and lobster tanks at the entrance so I knew I was definitely putting Sebastian on the menu today. Now for anyone who hasn't had a whole crab, you should know that you are definitely going to work for every last bite (and when it's fresh, it's worth it!). Crab is one of those delicacies that no matter where you have it, fresh trumps and this was a yummy catch! The corn was tasty and the potato salad was definitely something I'd love to have at a beach picnic.
[columns_row width="half"] [column]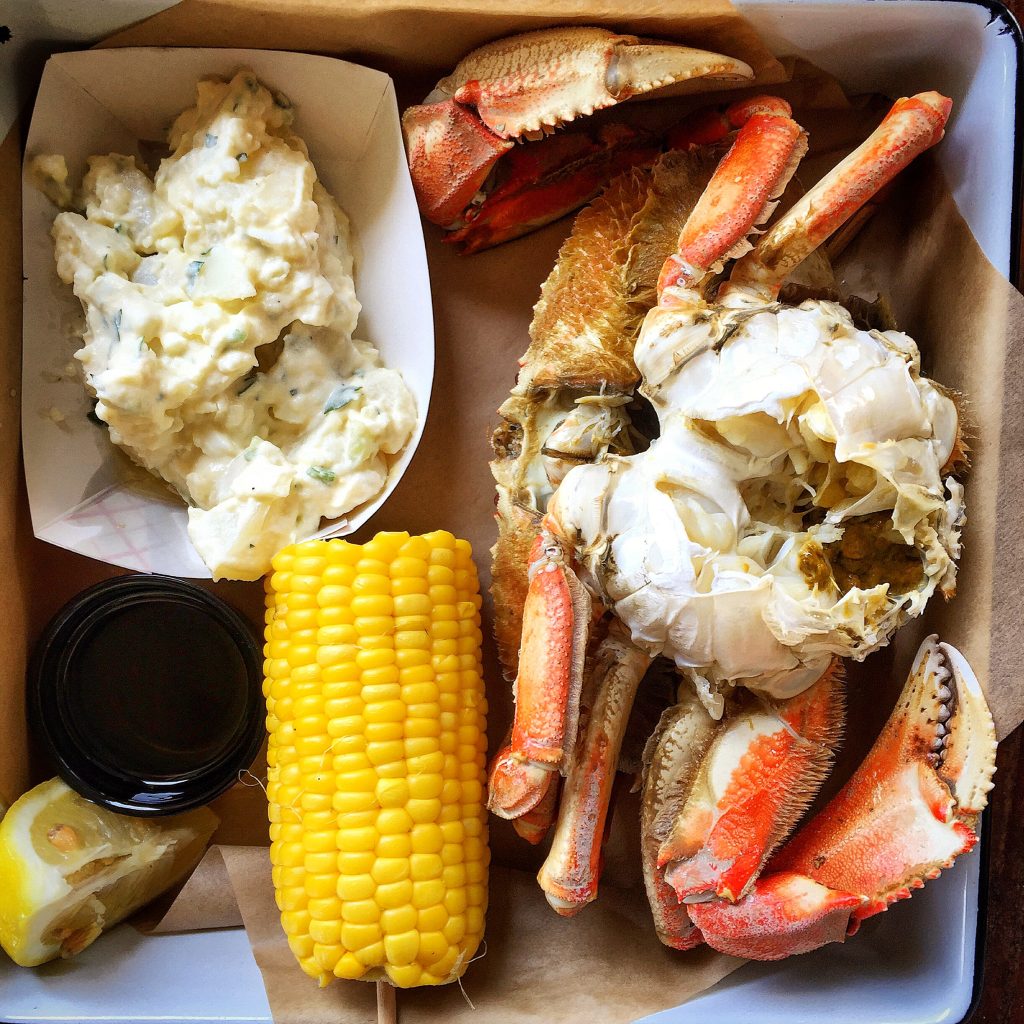 [/column] [column]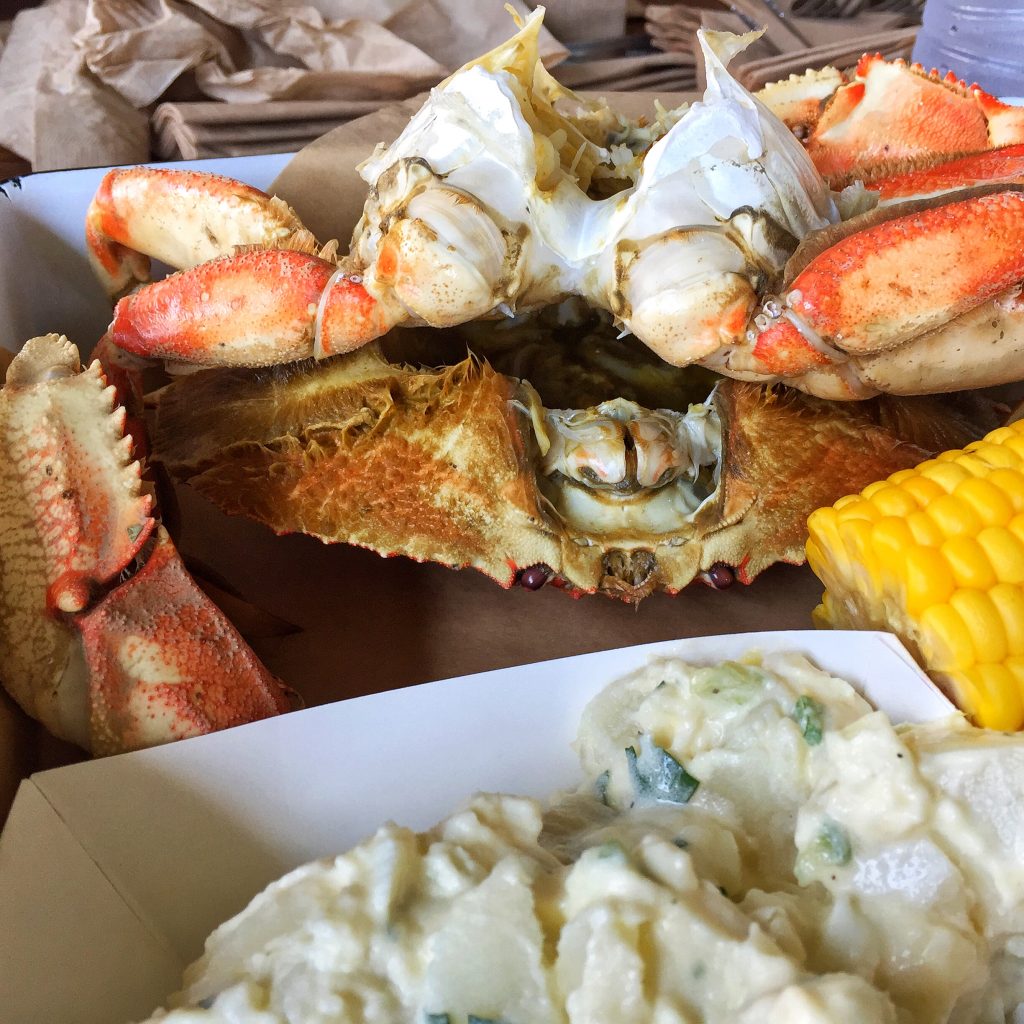 [/column] [/columns_row]
FISH & CHIPS | PAELLA
HAND-BATTERED ICELANDIC COD SERVED WITH FRENCH FRIES & COLESLAW | SAFFRON RICE, MUSSELS, SHRIMP, CALAMARI, CHORIZO, CLAM
A good ole standby, my daughter fully enjoyed the batch of fish and chips and ate every last kernel of corn. The Paella was really good with just the right amount of saffron and the mussels and chorizo were the standouts in this particular dish. The contrast of texture and flavor married together with ease.
[columns_row width="half"] [column]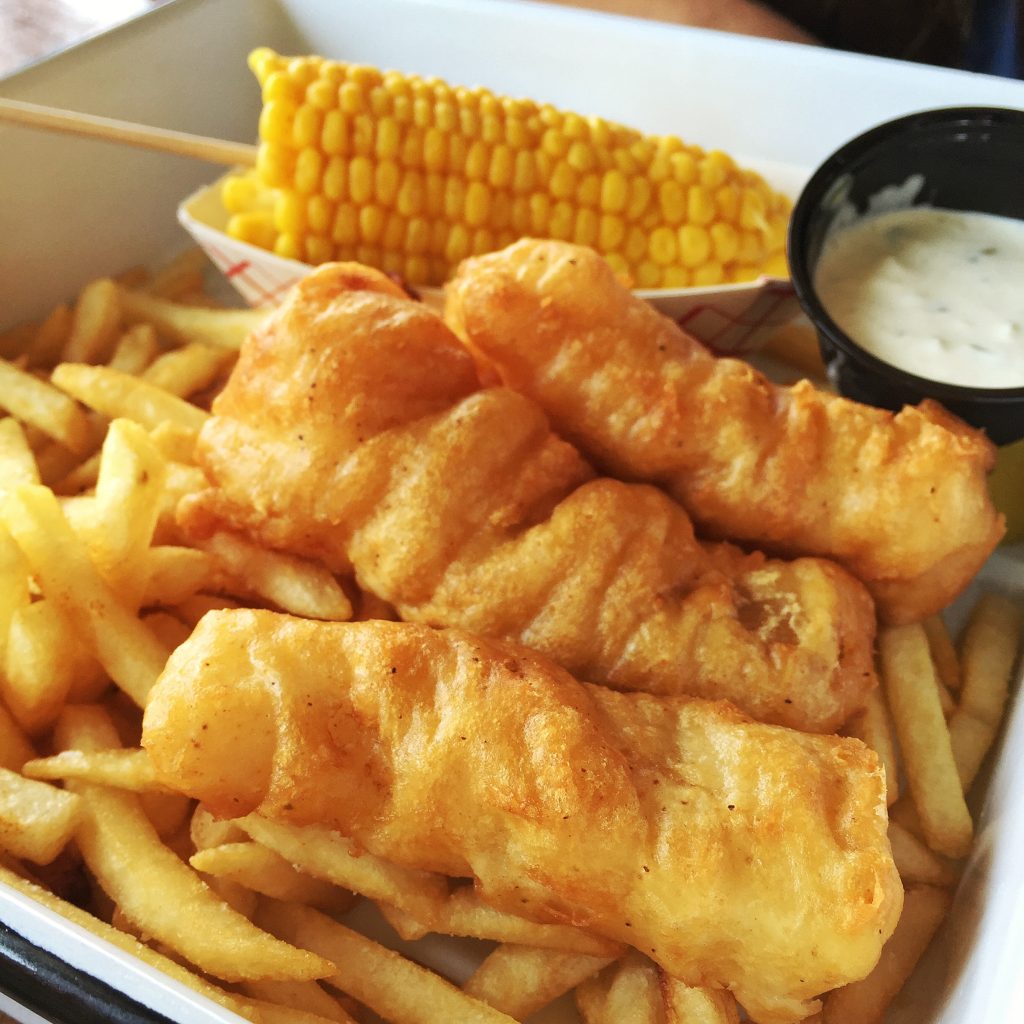 [/column] [column]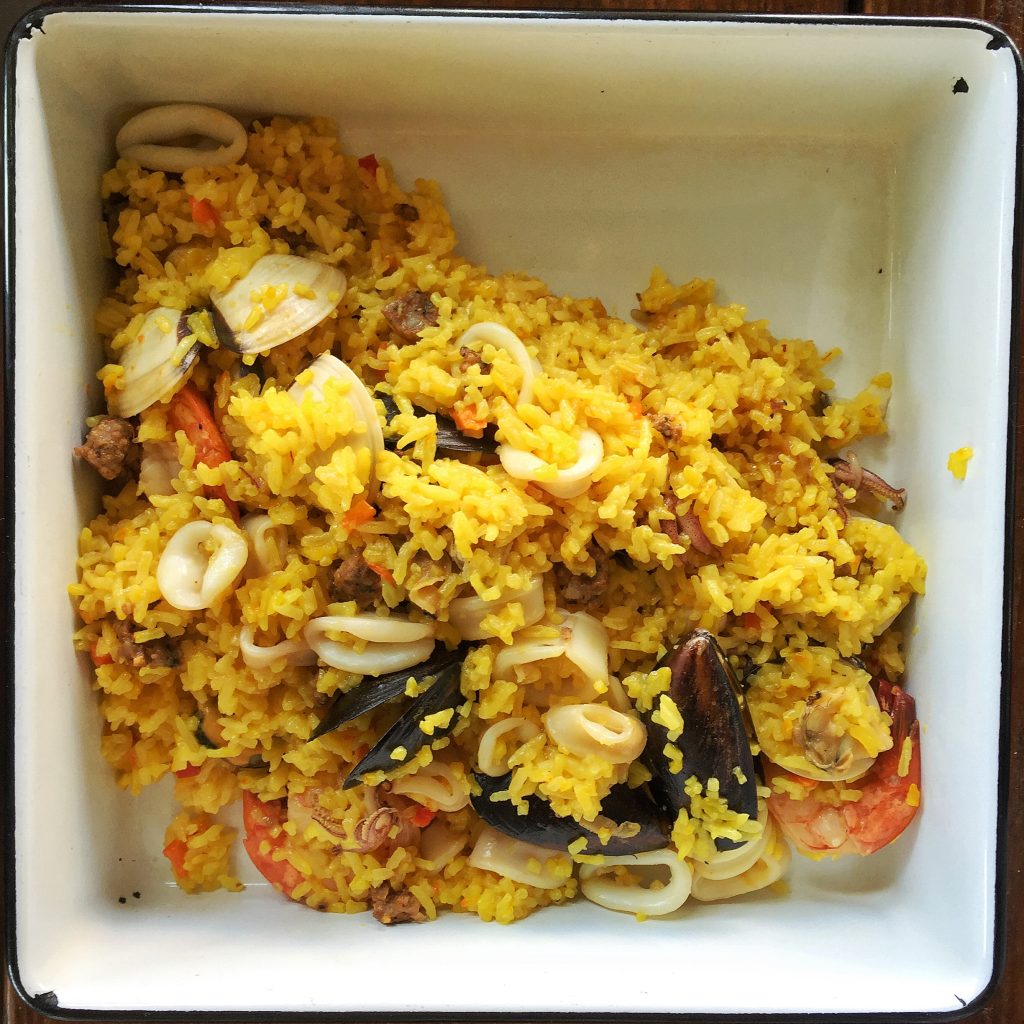 [/column] [/columns_row]
The Albright is a restaurant that values its customers, the quality of food it puts out, is unwilling to compromise the freshness of their seafood, and most importantly, every single person that works there has a smile on their face. You can't force that … and it makes eating here an absolute pleasure. We can't wait to come back!
---
Ready to help our environment, have clean energy and not have to pay for it?