Eating My Way Through OKC
the Dinner Series
Your Culinary Guide to Dinner in the City
I fell in love with a city that changed my misconceptions about a state I knew little about. Oklahoma City …
[dropcap letter="A"] city that has almost doubled in population the last 5 years going from half a million residents to 1.3 million, spending a week here will make a fan out of anyone. Through what is called the
Maps Project
, the city has reinvested into expanding its culinary, artistic, architectural and cultural landscape and it's a rather extraordinary thing to witness. In fact, if OKC served as a model for other struggling big cities with insurmountable potential? We'd see a surge of amazing places to visit.
Below is an overview of some of the finest dining I came upon, whether I was scheduled to go or merely remembered the buzz circulating the fare, every single dinner was one to remember.
PHOTOS by Dawn Garcia
---
805 N Hudson Ave. | Oklahoma City, OK 73102
When you step into Ludavine, the experience should always begin at the bar to the left of the inside. Chris Barrett, the man behind the bar program, will start you off with a well made cocktail that immediately sets the pace for the rest of the night. With cocktails named after famous mob gangsters including Bonnie & Clyde and Scarface, your imagination will definitely get going as you read through the ingredients and watch Chris actually craft the cocktail once you've ordered. There is a tremendous amount of heart and story that go into each drink. No one behind the bar takes the libations for granted (and that's a darn fine thing).
Once you've enjoyed one of their very tasty cocktails (my favorite was Bumpy Ride), head into the dining room where Chef Russell Johnson will dazzle you with cuisine that is far more exquisite than they let on. With a relaxed design, open kitchen and simple decor, you will find yourself intrigued by the elevated fare. What Chef has done is offer a range of flavors, ingredients, imagination and desire that exude in every bite. I was treated to the Chef's Tasting Menu and without fail, every dish was one to savor. The highlight? Chef Russell cares about every dish that leaves the kitchen but entrusts his culinary crew to execute his vision. He is humble, talented and downright fantastic!
The TASTING menu
The meal begins with a trip to rustic French cuisine as the stew is served in a vintage bowl with flavors that take you back to a place in time where visiting the countryside of France was ever apparent in the herbs, spices and preparation of something as simple as a stew. A stew that was anything but simple but beautifully uncomplicated. The lamb tongue was good but it was the wagyu tenderloin that danced on the tongue with absolute effortlessness. The truffle was subtle, the maitake emphasizing the meat and the seared foie gras was nothing short of a foodgasm. Finish that off with his chocolate terrines and you have found proper food porn in the unsuspecting stop of Oklahoma City!
2014 Skyfall Cabernet Sauvignon | Colombia Valley, Washington
Fish Stew | Tomatoes braised in bacon, with a mussel, cuttle fish, savory clam and lightly fried head on prawn.
Lamb Tongue | Braised then grilled Oklahoma lambs tongue with white beans, bably bok choy, and a soft poached egg
Oklahoma wagyu tenderloin | with truffle potato puree, maitake mushroom, baby carrots and seared foie gras.
Chocolate terrines | One, a dark chocolate espresso and the other a milk chocolate with Grand Marnier then dressed with blue cheese and grilled apples, and just a touch of red wine sauce.
 [columns_row width="half"] [column]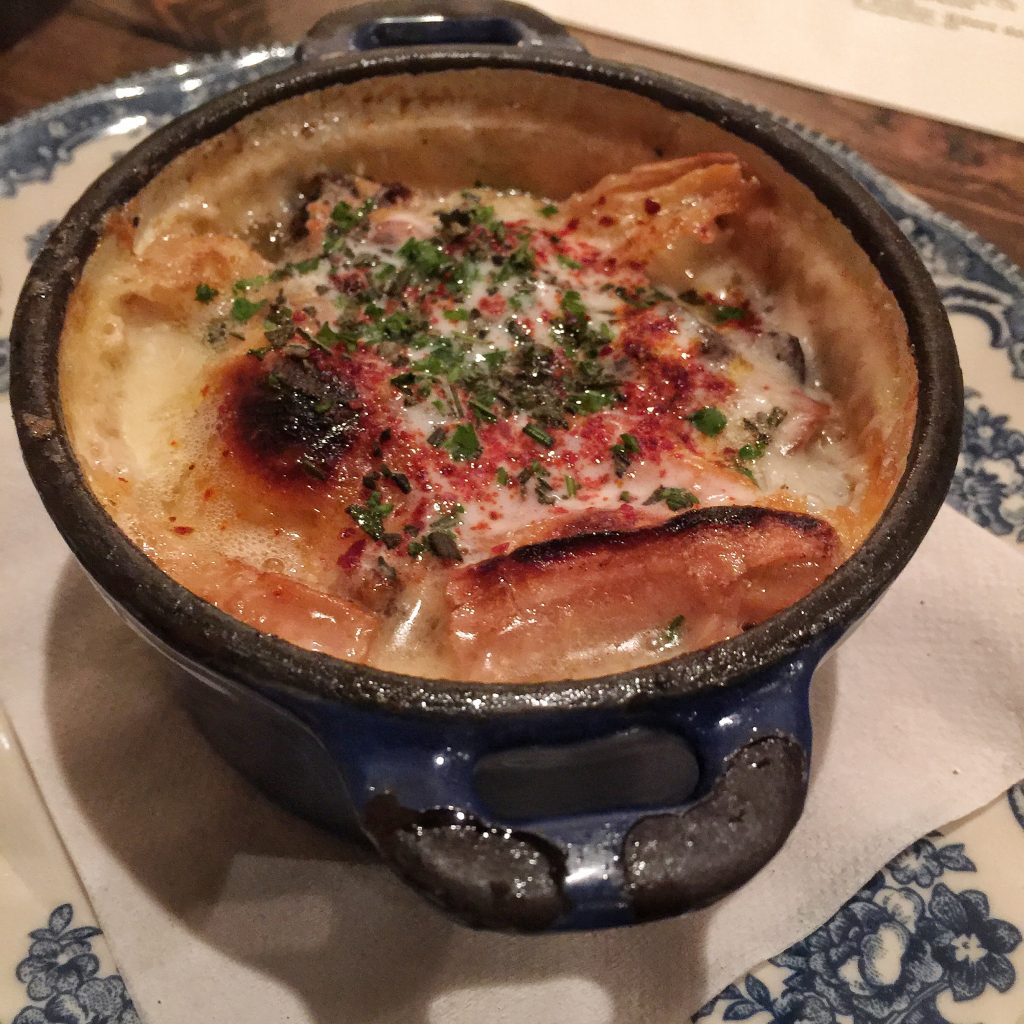 [/column] [column]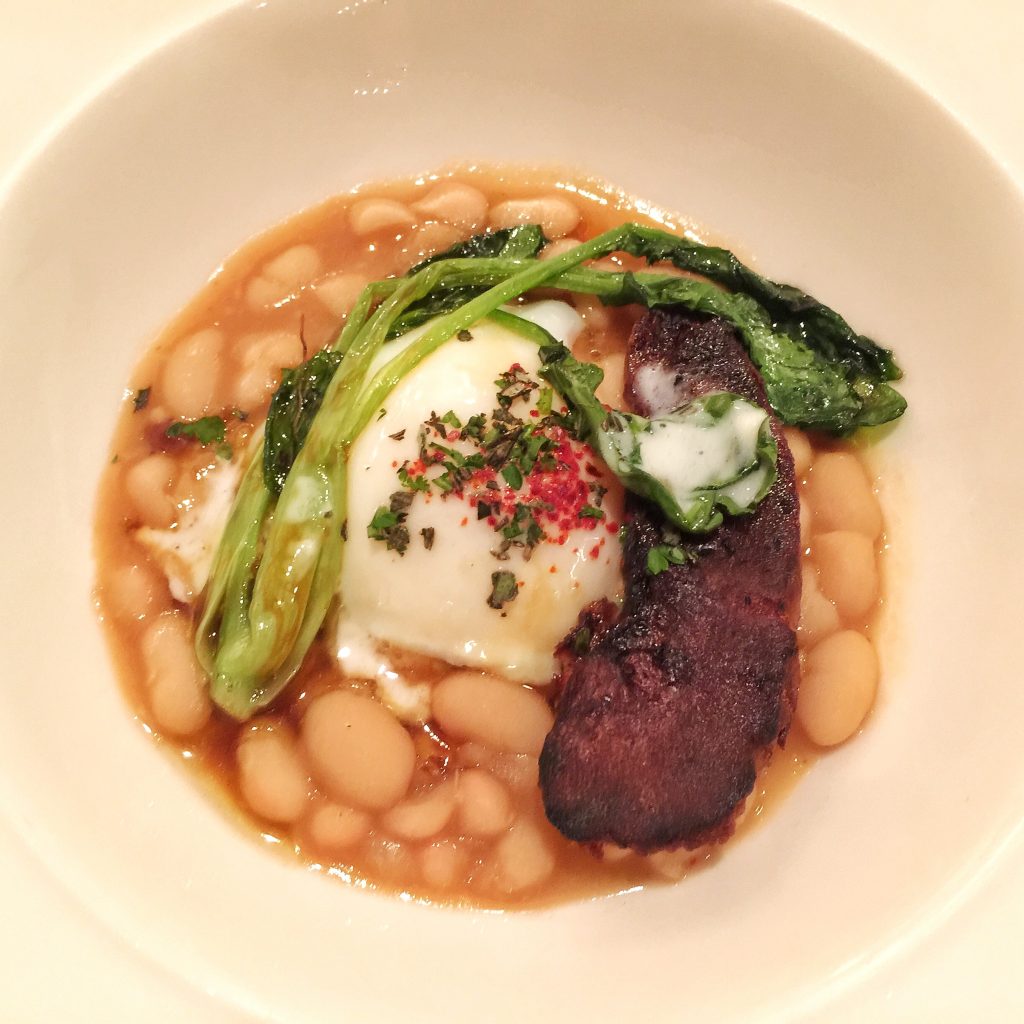 [/column] [/columns_row]
[columns_row width="third"] [column]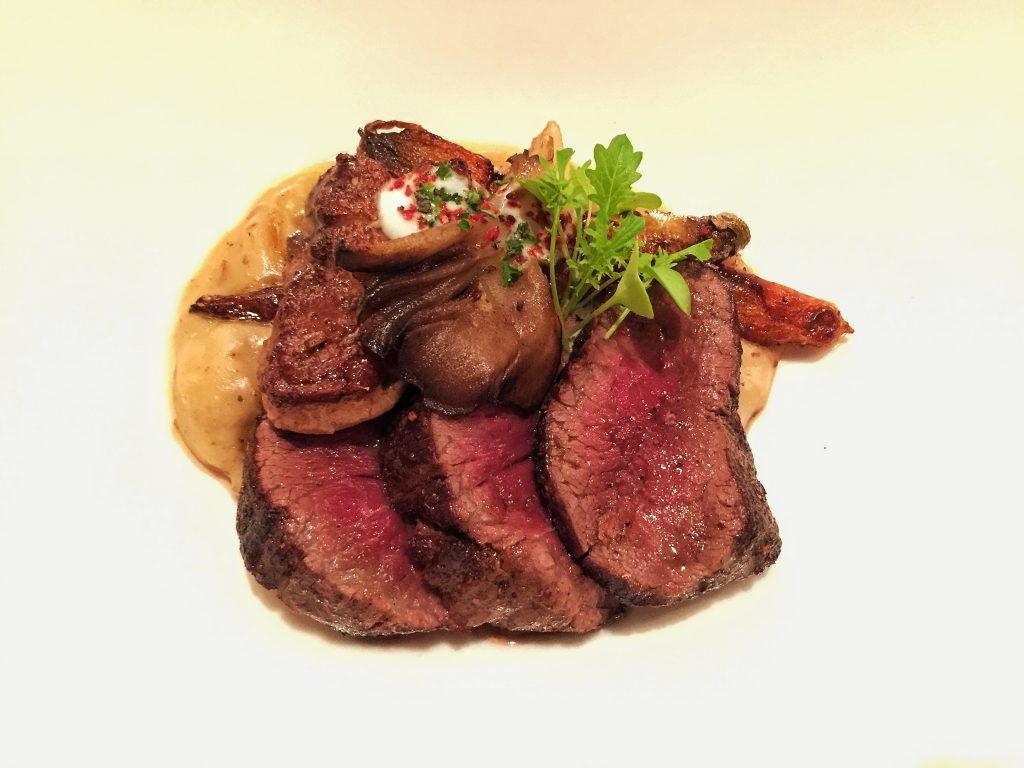 [/column] [column]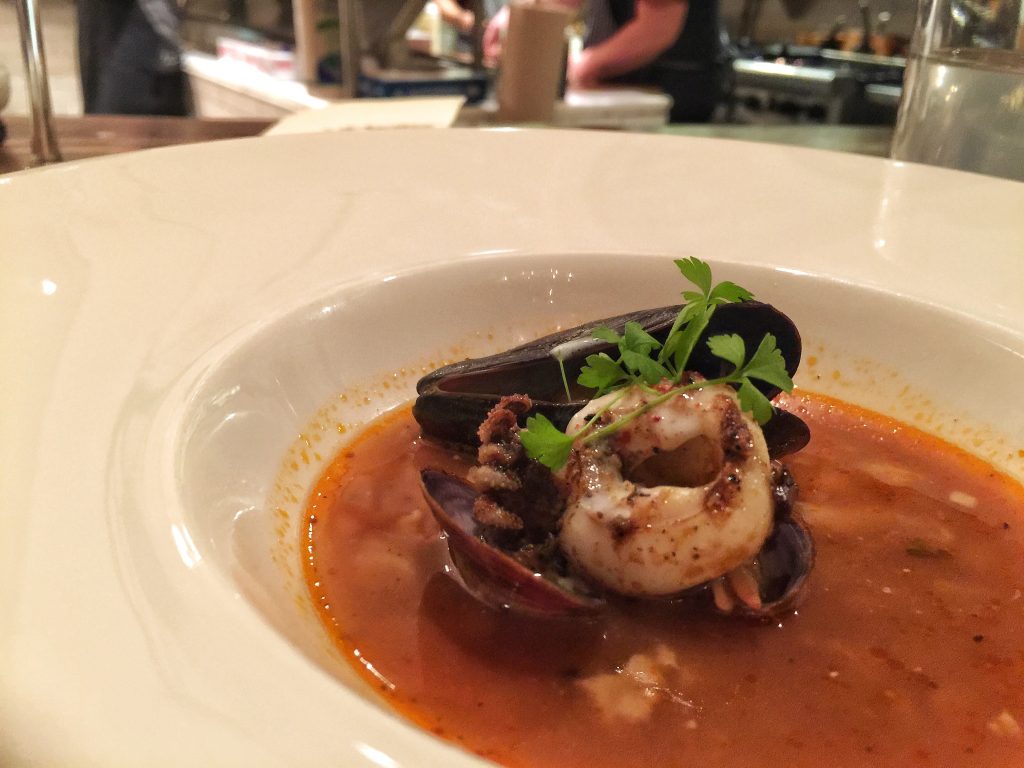 [/column] [column]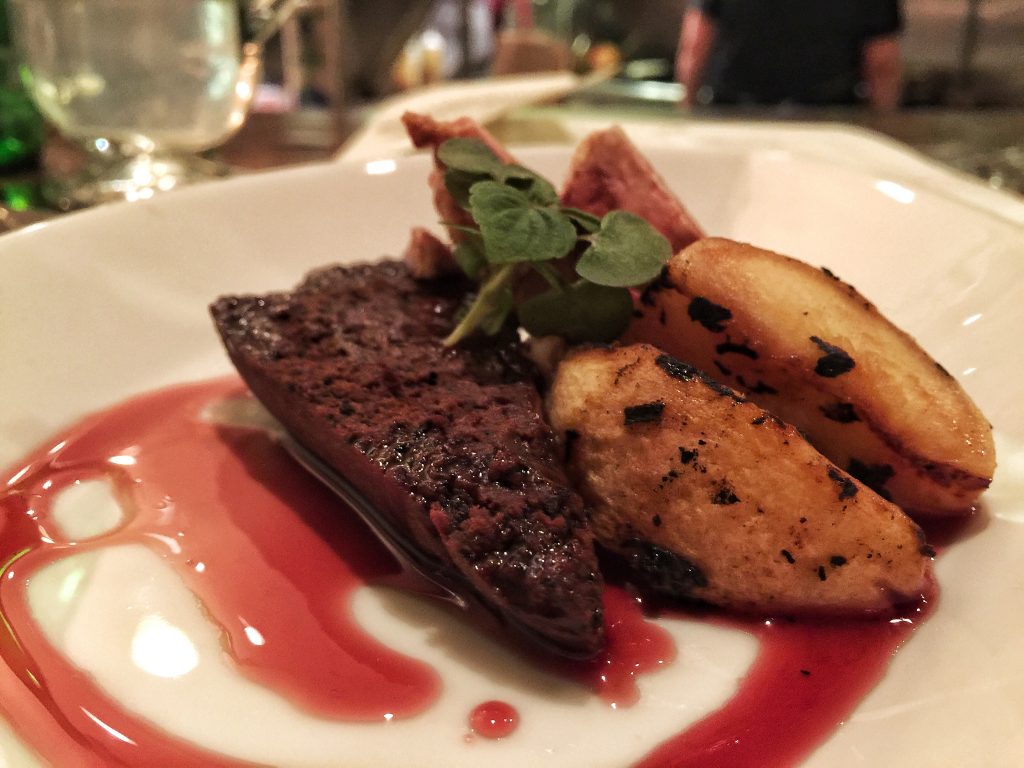 [/column] [/columns_row]
[columns_row width="half"] [column]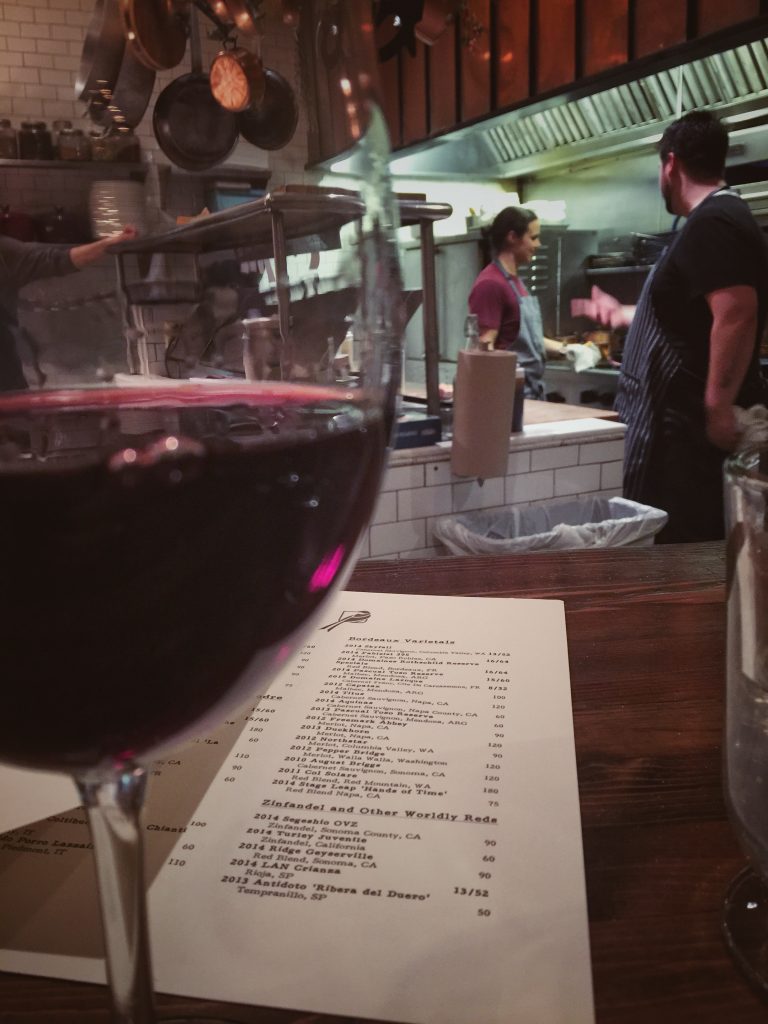 [/column] [column]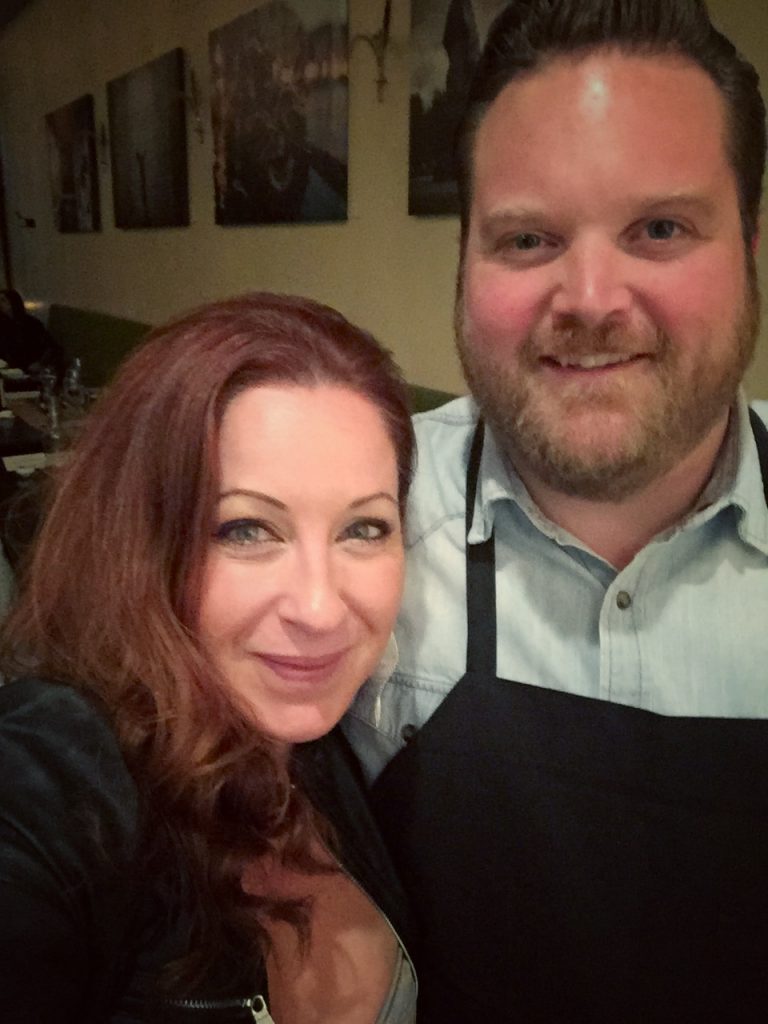 [/column] [/columns_row]
---
2418 N Guernsey Ave. | Oklahoma City, OK 73103
Guernsey Park is a restaurant tucked away behind a building behind what look like houses. It may be a bit tricky to find but once you've arrived? Your hunger will begin a journey all too eager to succumb. Chef Paul Langer takes asian inspired cuisine and carefully implements southern comfort food and modern gastronomy. From chicken lollipops to carrot cake, you'll find that even something as seemingly simple as oysters become an actual experience. With a dual concept of sushi meets contemporary cuisine, chef has put a playful spin on a menu that will do everything but bore you. His dishes are the ones I come to OKC for … The dishes themselves are ones that speak to you much like poetry speaks to an artist: every creation is balanced, sexy, bold and exciting.
As a young chef with a quest of bringing diners authentic takes on traditional Asian fare, there is a level of curiosity and willingness that allows his passion to shine through.
The DINNER Begins
Chef Paul is one of the more charismatic chefs whose sheer love for what he does makes its way to every dish from edamame to the succulent braised short rib. Each bite is carefully crafted with thoughtfulness, fresh ingredients and a twist of sophistication. With influences from Japan, Vietnam and the heart of Oklahoma, the sauces are decadent without being overpowering, but it's the talent that seeps into dishes like the chicken lollipops (that seem simple but instead are explosive!), the bang bang tofu (balanced, spicy, and crisp), the mussels (bathing in a beautiful bath of butter, spices and herbs) and the desserts that emit an air of sweetness, aromatics and delight. Guernsey Park is where I go to feast, to laugh and to feel at home.
St. Ruby Cocktail | grapefruit base cocktail that is refreshing + crisp
Ivory Rapture | vodka with pear, ginger & lemon served over a perfectly clear Craft Cocktail Rock.
Fried Brussel Sprouts | Edamame | 48-hour Short Rib | Steamed Mussels
Chicken Lollipops | Salmon | Bang Bang Tofu | Carrot Cake | Chocolate 5 Ways | Vietnamese Coffee
[columns_row width="half"] [column]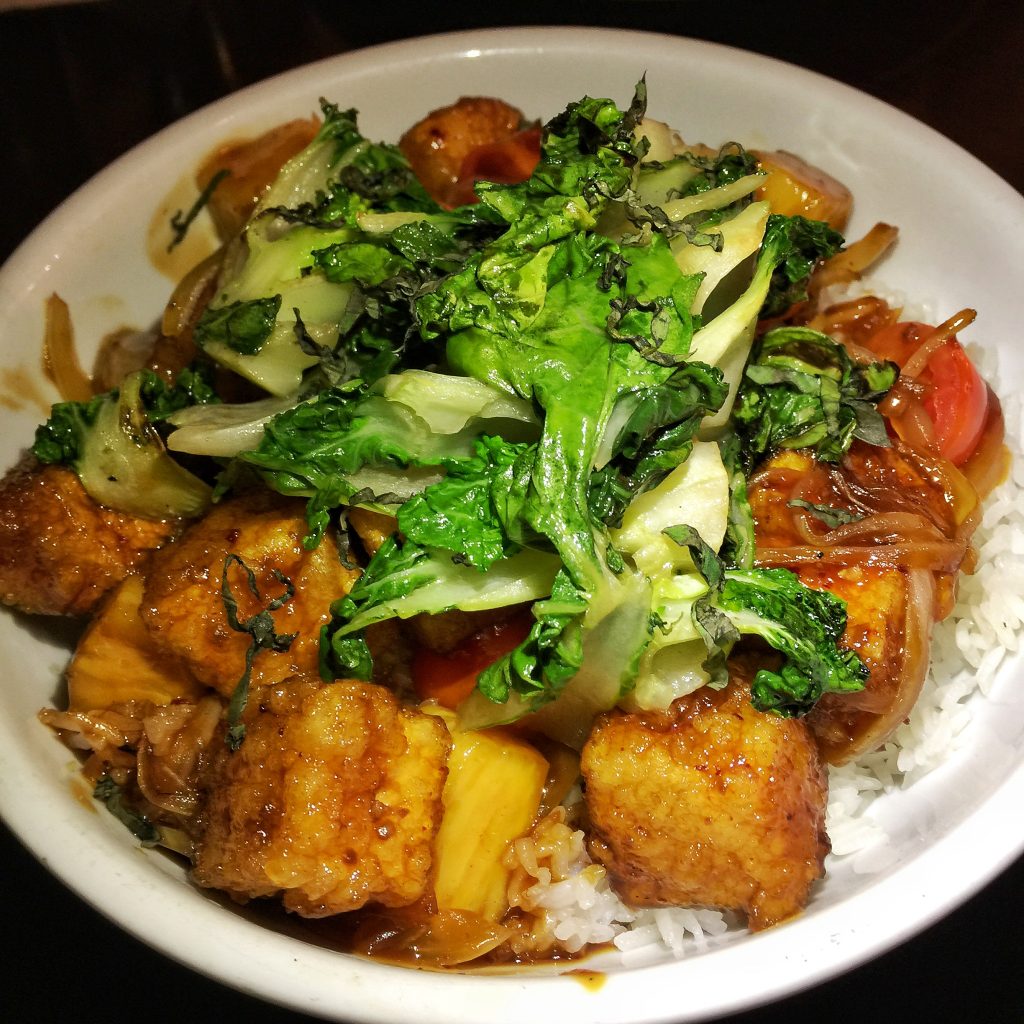 [/column] [column]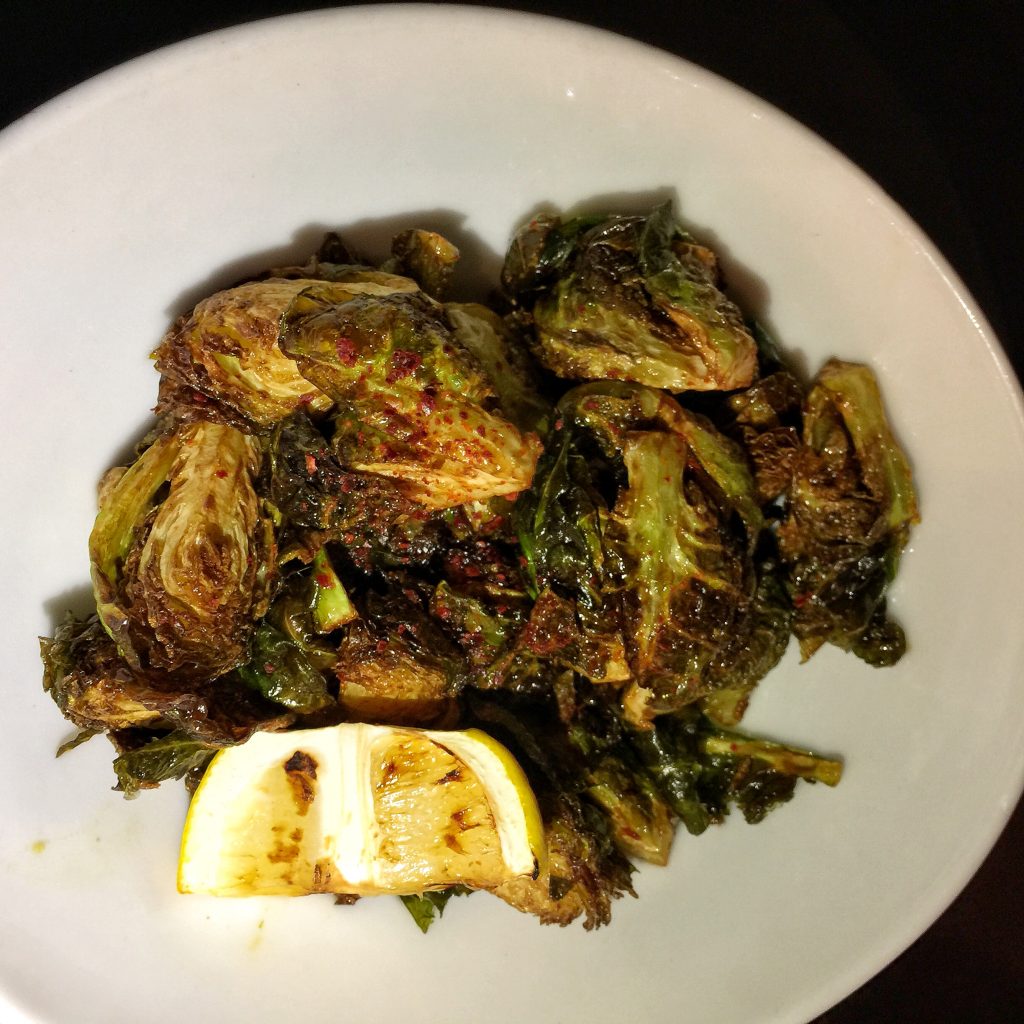 [/column] [/columns_row] [columns_row width="third"] [column]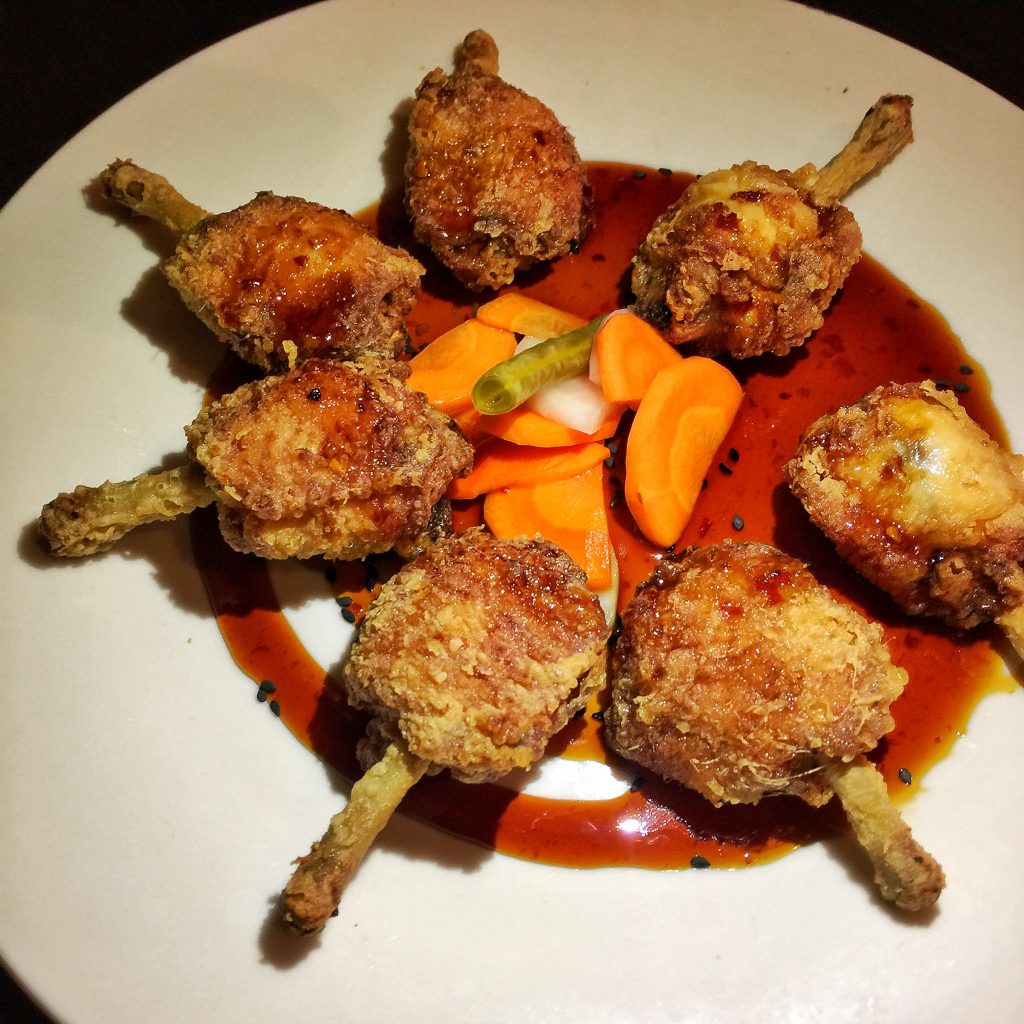 [/column] [column]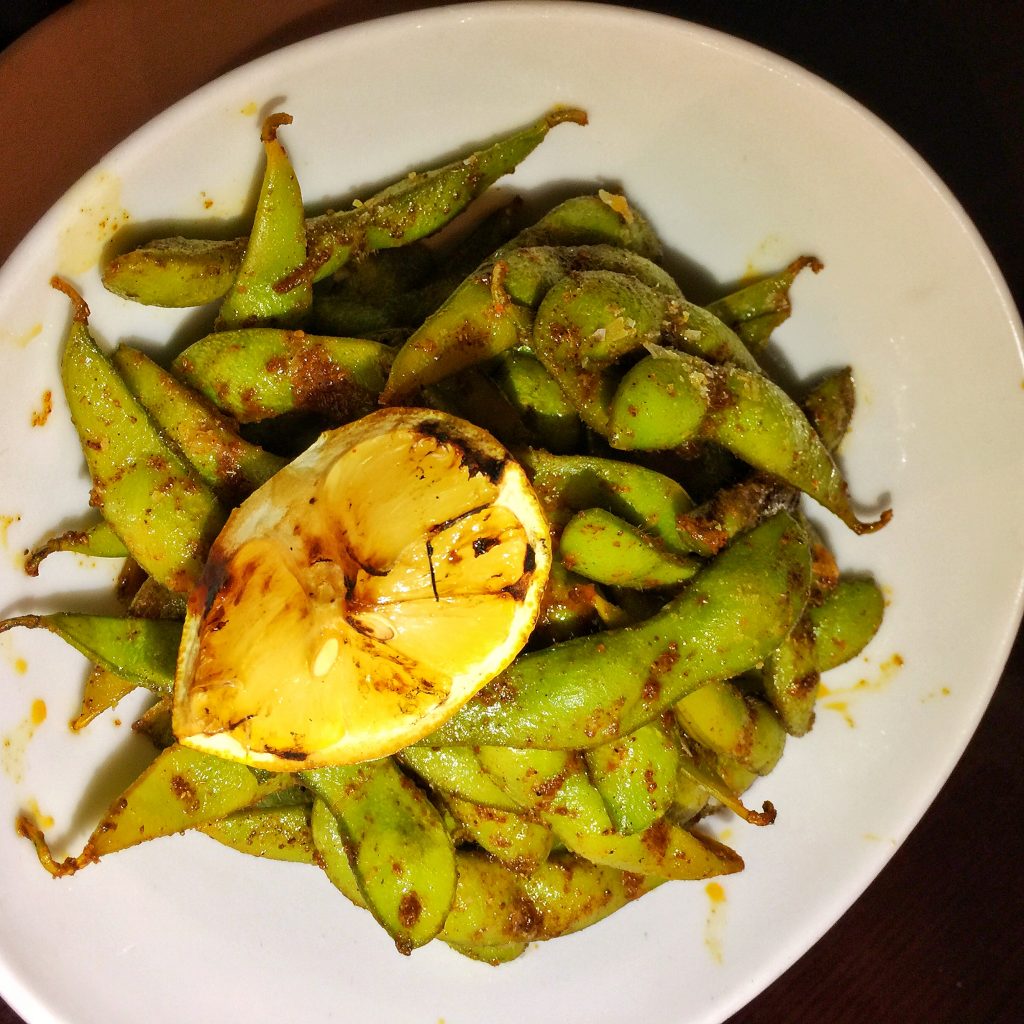 [/column] [column]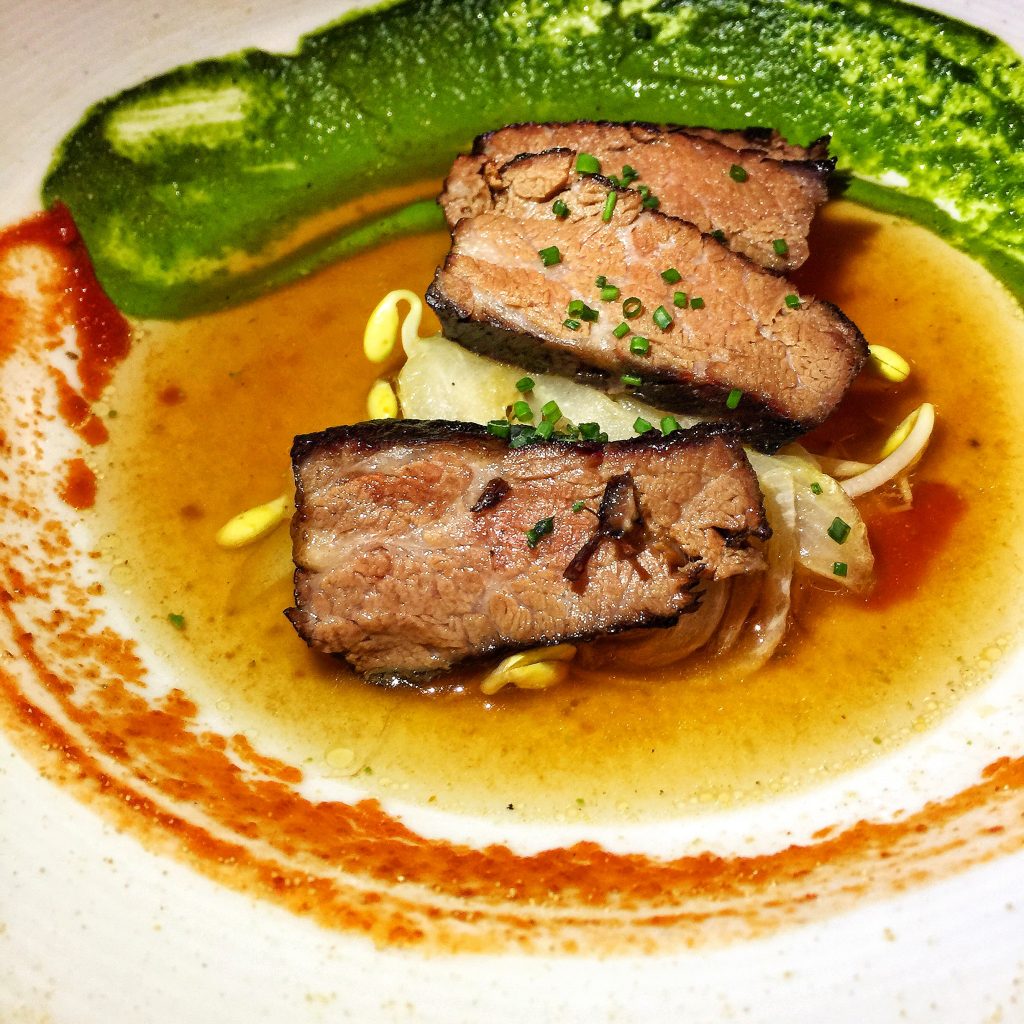 [/column] [/columns_row] [columns_row width="half"] [column]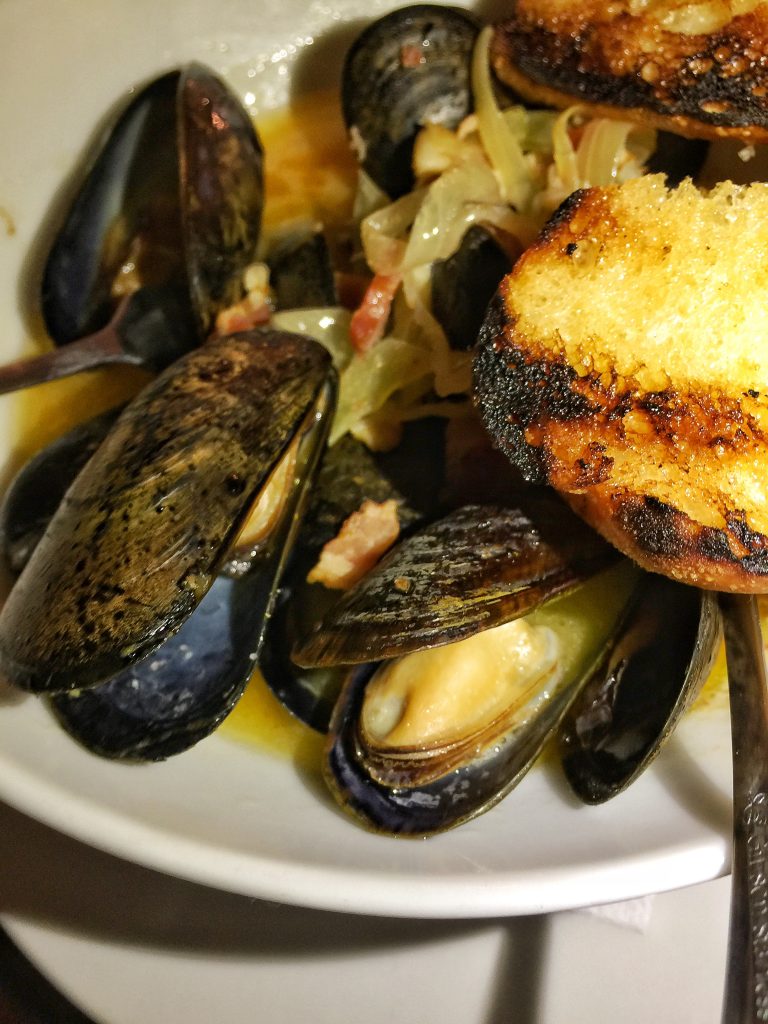 [/column] [column]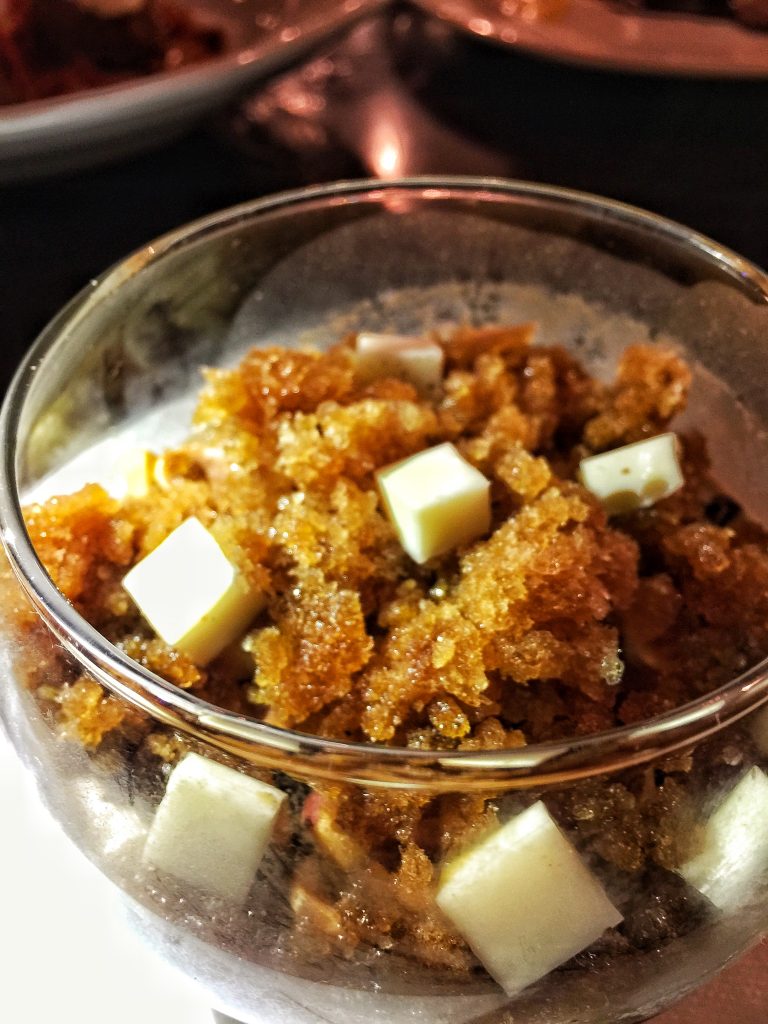 [/column] [/columns_row]
---
504 N Broadway Ave. | Oklahoma City, OK 73102
Red lights illuminate your welcome as you enter. Modern architecture met with an influx of subdued ambiance glowing with shades of crimson are the tones that set the mood for dinner. This might be a place where business meetings happen but it also has the allure of a place where dark and provocative things happen as well. With cuisine that ranges from meaty steak to delicate vegetables, its well accompanied by the selection of wines, beer and the cocktail menu. Whether you came to Red Prime for their cuts of steak or their famed potatoes or to slip into something a bit surreal, it's definitely one of OKC's better establishments in terms of "feel". Located in the heart of Downtown, Red Prime is a bit unassuming from the outside (though the dimly lit red lights may lead you to believe otherwise).
Dinner in RED
Once you walk in, you are greeted with rows of red streaming from above and a mix of cold and warm tones. Once we are sat at our black table, we begin with a cocktail. The cold brisk reminder that winter has come brings on the urge for a Hot Toddy so the bartender puts his spin on it, substituting whiskey for tequila and soon enough, its time to order some food. Each dish is brought out in stages and while all of it is tasty, the tamales were surprisingly delicious! The roasted poblano chimichurri is smoky and when soaked in the sun-dried tomato cream, the husk wrapped corn tamale and beef stay moist and allow the flavors to seep through. As a fan of foie gras, theirs was prepared with just the right amount of sear that gives it the buttery, fatty fullness you want when you bite into it. The final two picks are the flash fried spinach and the loaded mashed potatoes. I've never had spinach prepared that way and that was a welcomed surprise. The crispness is light and each spinach leaf is airy without losing the taste. As for the loaded mashed potatoes, let's just say these are not meant for days when you're concerned about caloric intake! Full of butter, cream, cheese and full-bodied heartiness, these little potatoes are an ode to childhood whims. The final finish is their sorbet flight. Light and savory with dusted sugar and fresh berries, this is the right way to end the dinner.
BEEF TENDERLOIN TAMALES GF | with roasted poblano chimichurri, sun-dried tomato cream
CHOP HO– — USE SALAD | spinach, roasted corn, marinated tomato, cous-cous, bacon, pepitas, asiago, dried cranberry, and a buttermilk-pesto dressing
RP'S TOMATOES | fried green and hot house tomatoes, fresh mozzarella, balsamic redux, basil infused evoo, cracked pepper, grey sea salt
FLASH FRIED BABY SPINACH
FILET 7OZ w FOIE GRAS | Fresh cracked pepper crust
"LOADED" MASHED POTATOES
WARM CHOCOLATE SPOON CAKE
CHEF'S SORBET
[columns_row width="half"] [column]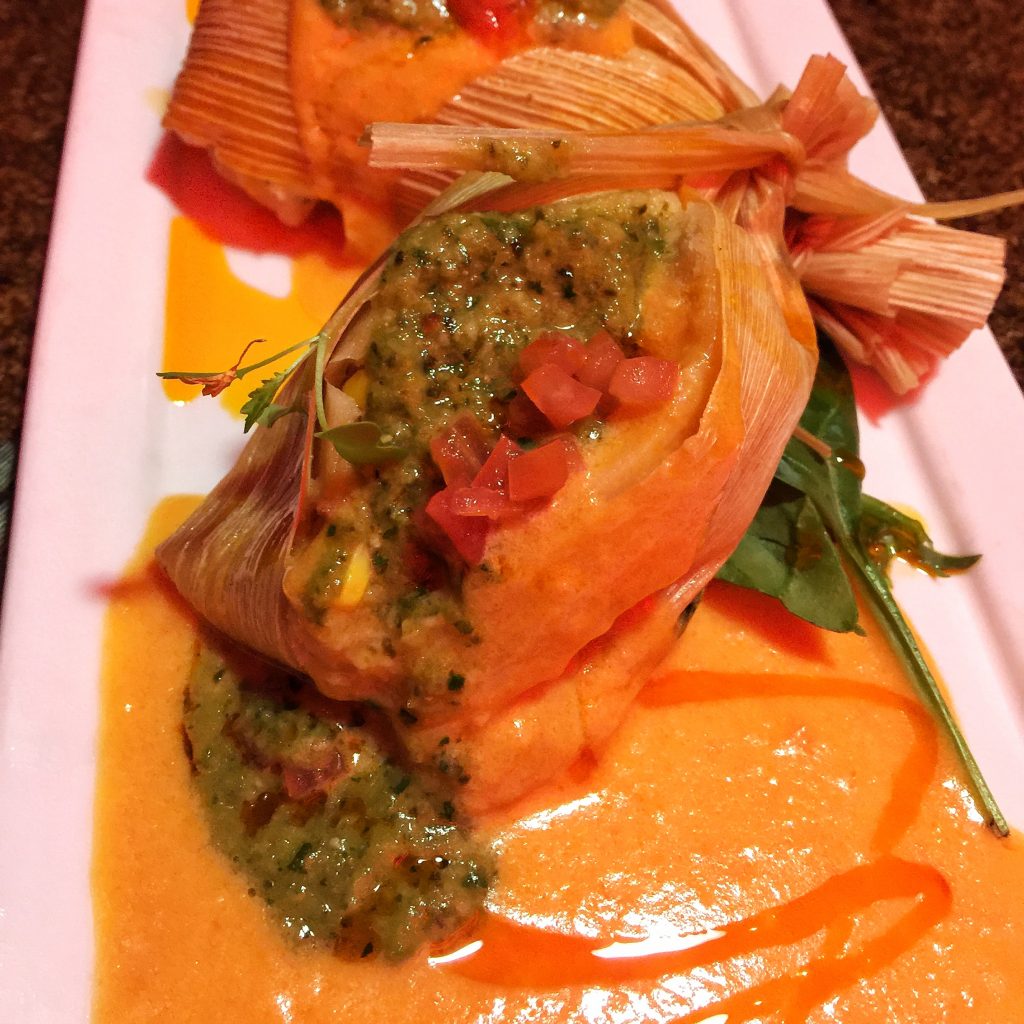 [/column] [column]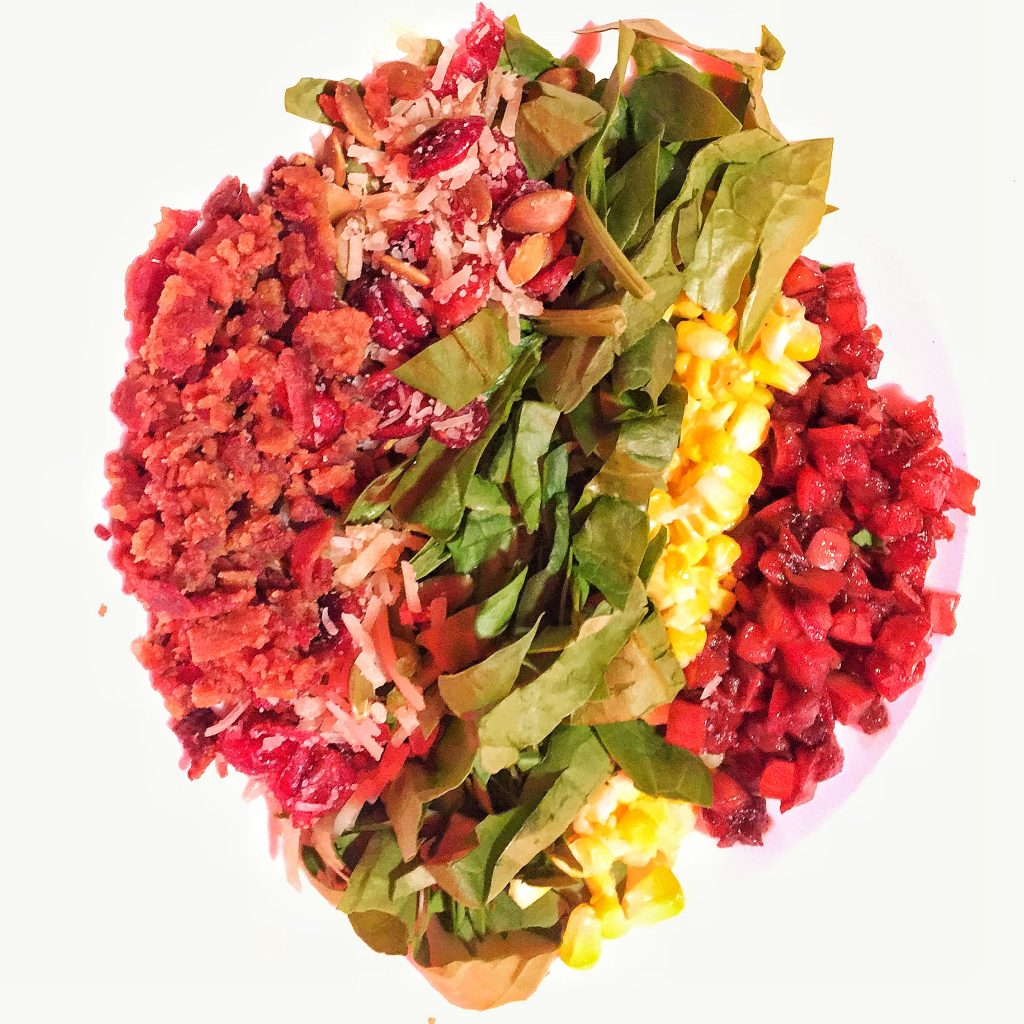 [/column] [/columns_row] [columns_row width="third"] [column]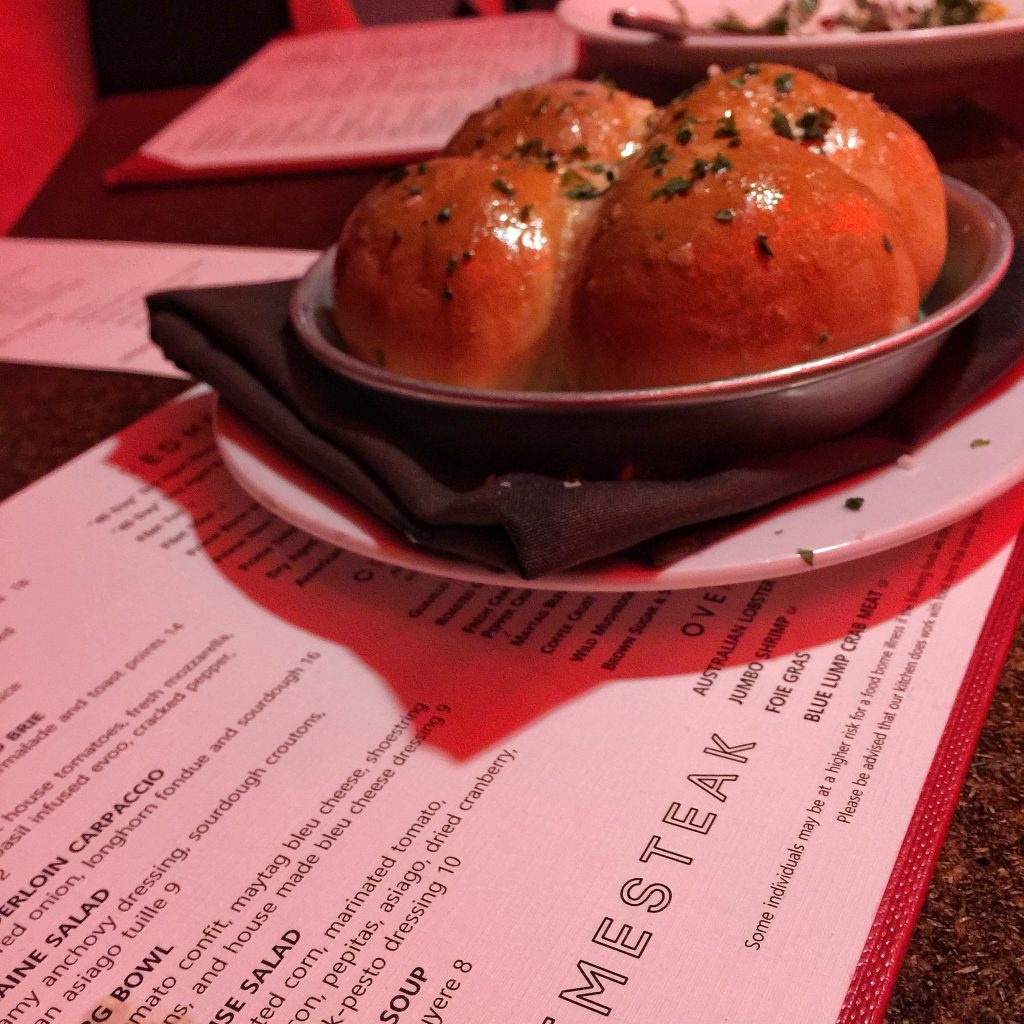 [/column] [column]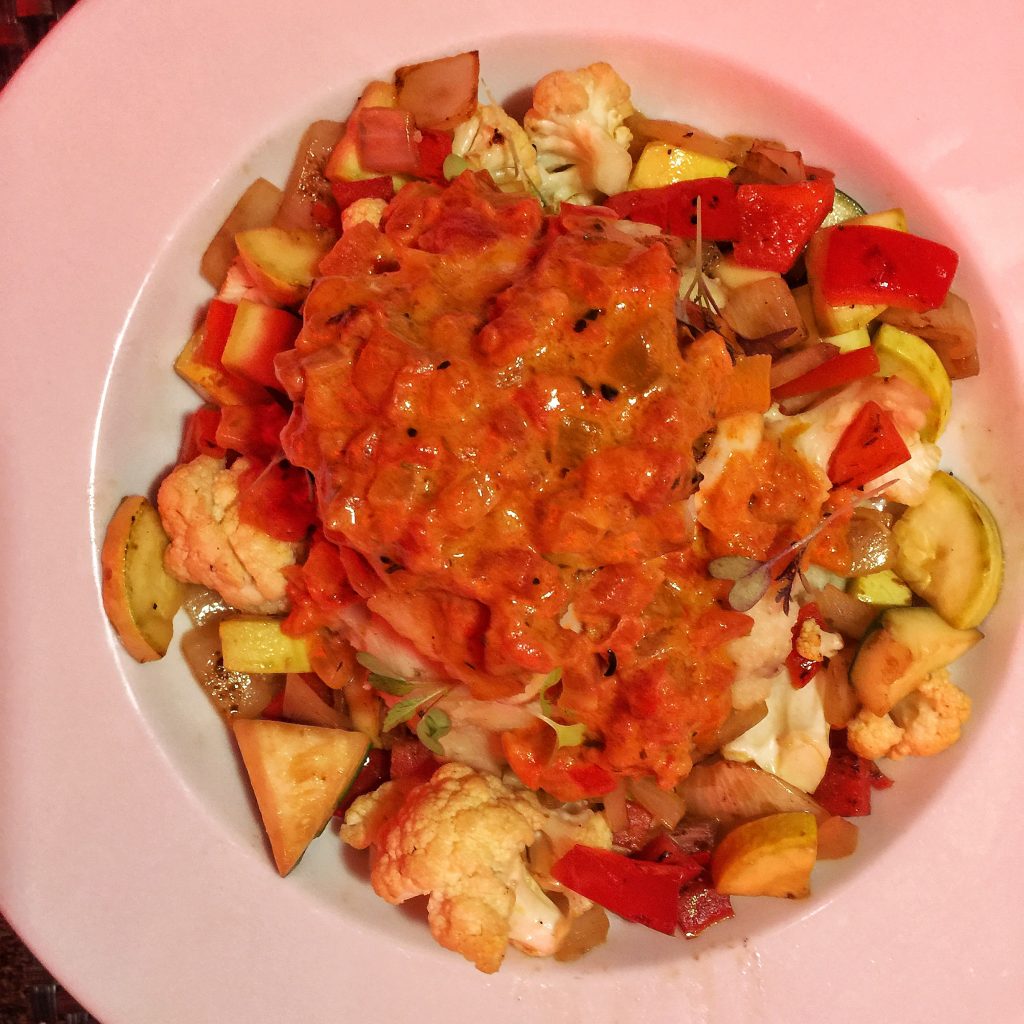 [/column] [column]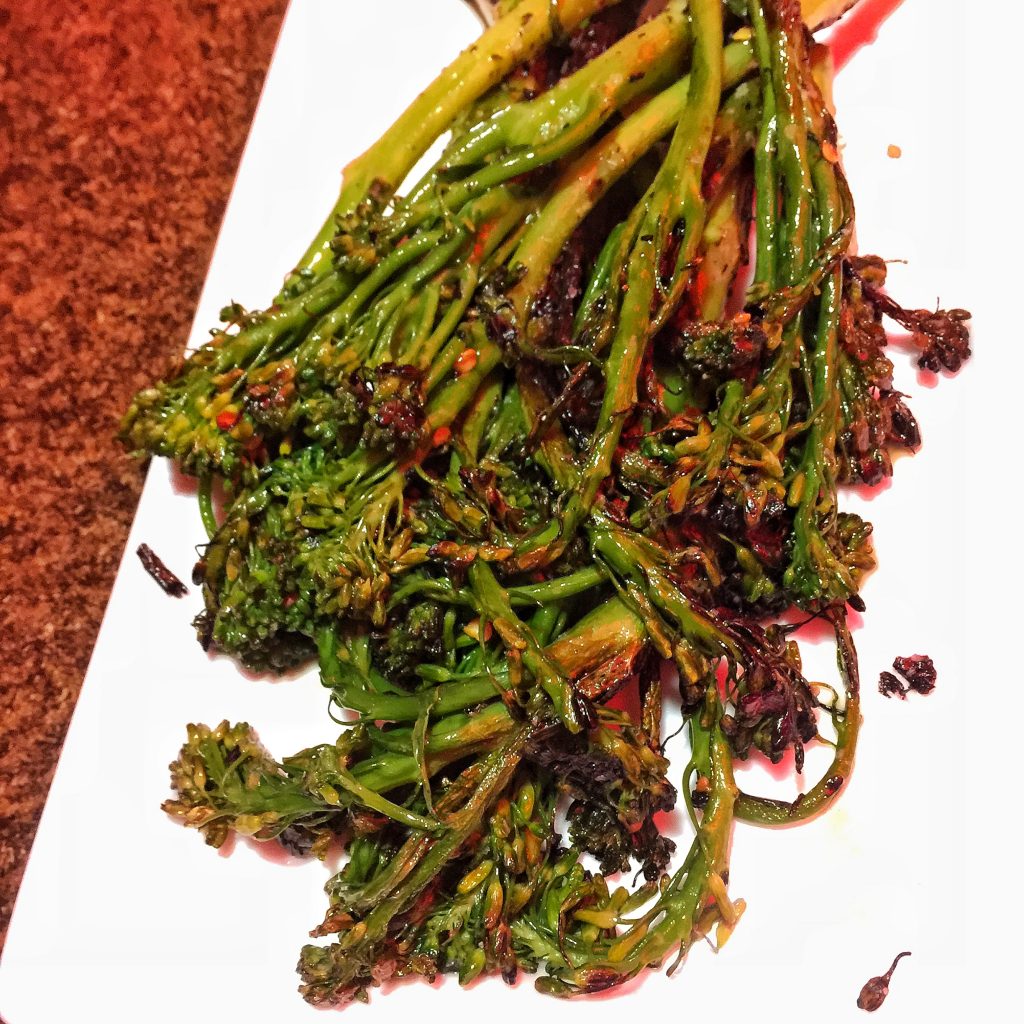 [/column] [/columns_row] [columns_row width="half"] [column]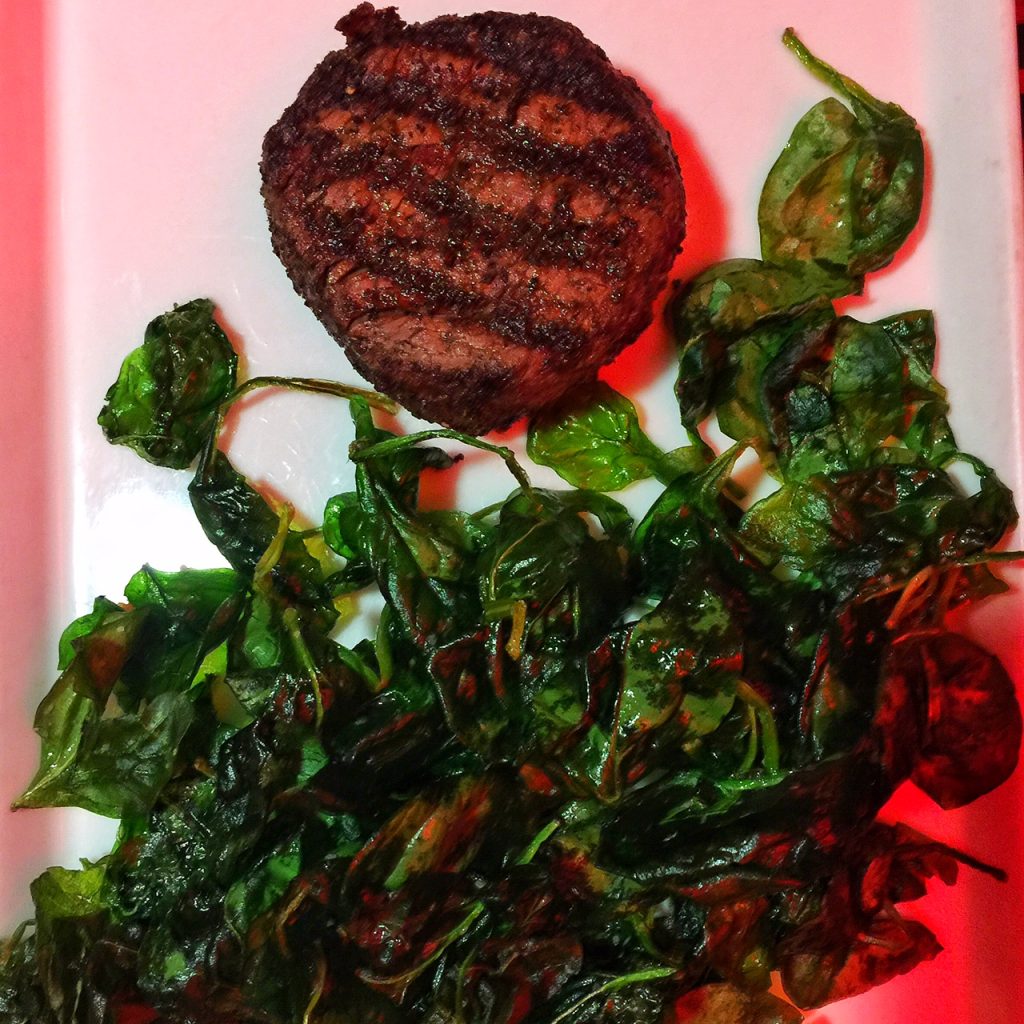 [/column] [column]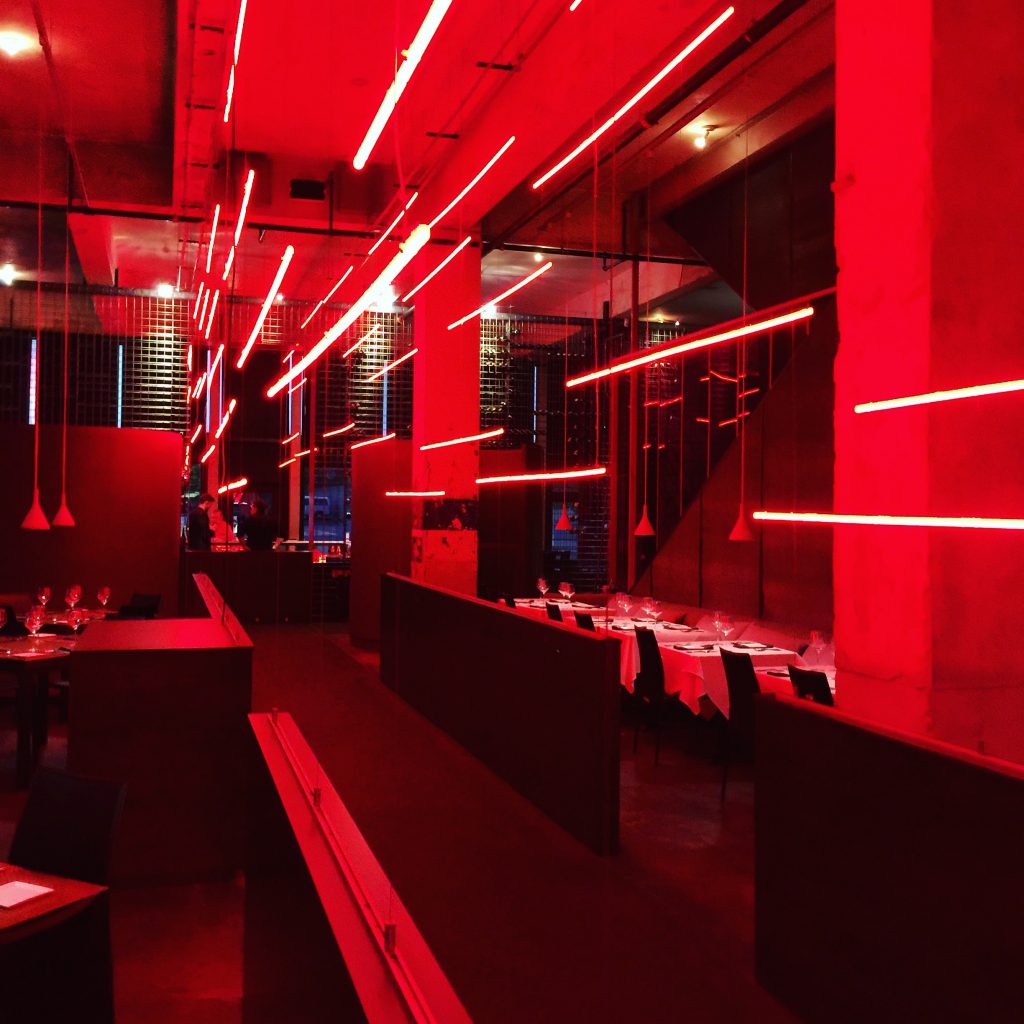 [/column] [/columns_row]
---
519 NW 23rd Street, Suite 111 | Oklahoma City, Oklahoma 73103
Located in the heart of the Uptown 23rd District sits a restaurant that is an homage to times passed with design that mirrors the unique modernism of the 1960s and a crisp new take. As you enter the Drake large, rounded white booths with robin egg blue cushions greet you and just past that is the bar top counter with yellows and blues and white wired chairs. It's airy and bright and emits an undeniable sense of "happy"! Once sat, we peruse the menu and immediately order bubbles and oysters – the kind of ideal kickoff to the start of any worthy meal. The Drake offers some of the tastiest oysters with a wide range in terms of where they come from. They divert from the predictable and instead offer varietals of oysters you may not have had hence their tagline, "EVERYDAY SEAFOOD WITH A LITTLE ADVENTURE IN THE MIX"!
the FOOD
The array of sparkling wines, beer and cocktails is certainly an ideal opener but once you start to delve into the menu, what you find is happy cuisine. Beginning with several apps including the oysters, we order crispy fish tacos (which taste like a cross between Riviera-style Mexican cuisine with a kick of local seafarers and deep fried batter), hushpuppies (this is something everyone should try for the sheer amount of salt-plosion that happens in all the right ways), and roasted carrot salad (this is a phenomenal salad with truly unique flavors from the pistachio on down to the grana padano). By the time we've tasted everything, we're teetering on being full before we even get to the main courses!
While the scallops were good, it was the whole salt crusted Branzino that stole the show. The delicate fish is brought to you enveloped in a bed of salt that looks almost like a fish sleeping bag! Tableside, they begin to crack the salt bed (which is crisp on the outside due to the high temps) and layer by salty layer, the fish is revealed, head peering out and all. This is a lovely fish cooked just so with the salt allowing the true nature of the fish itself to be ever apparent.
The Drake is a restaurant I've wanted to come to for a while and it has easily made it's way into my list of OKC favorites. The cuisine is light, playful and fresh and the decor and ambiance are undeniably optimistic.
[columns_row width="half"] [column]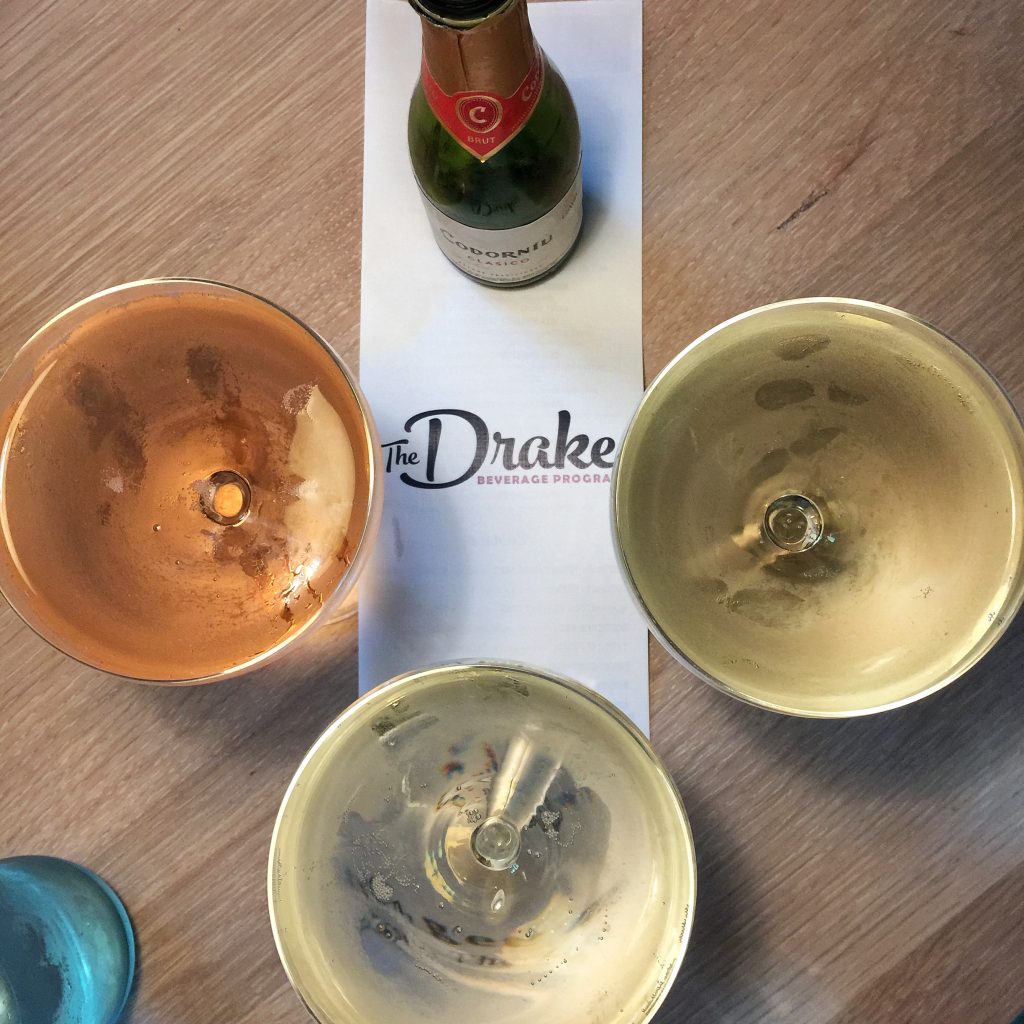 [/column] [column]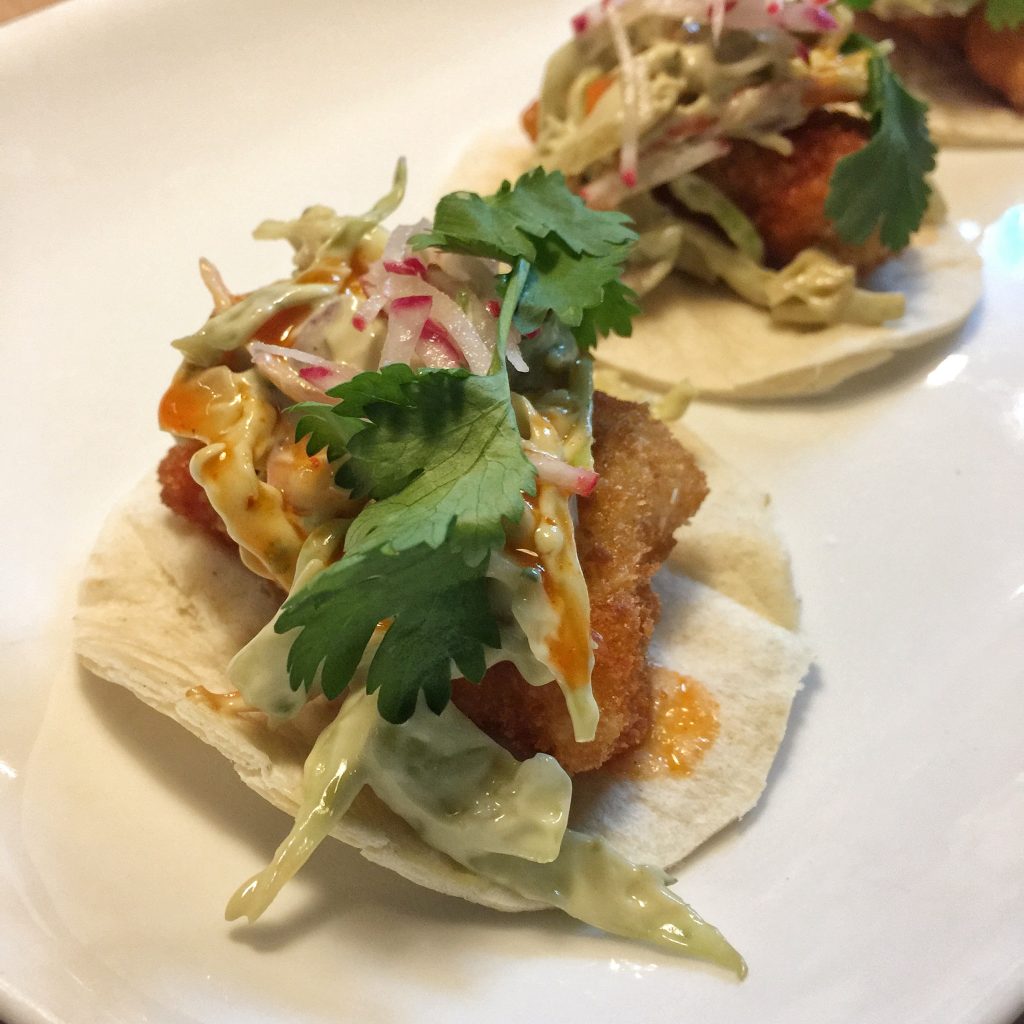 [/column] [/columns_row] [columns_row width="third"] [column]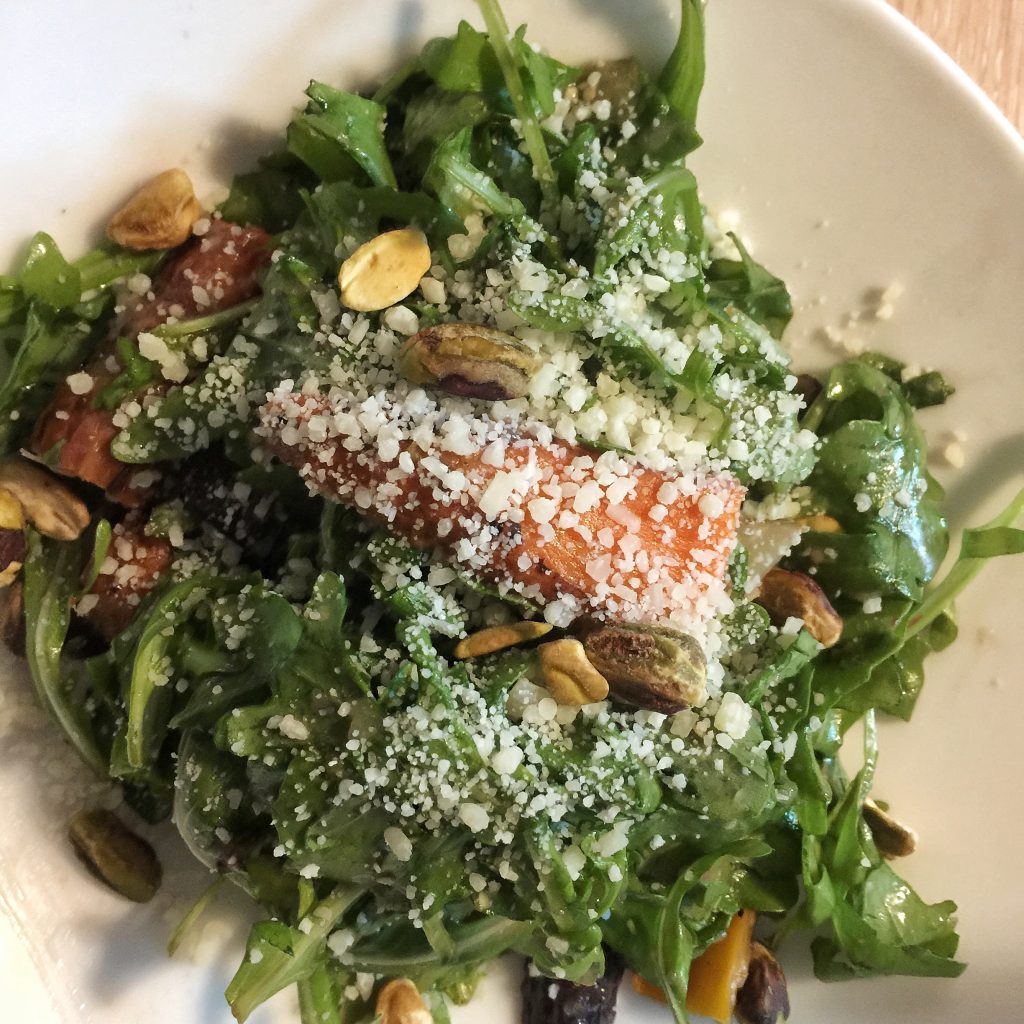 [/column] [column]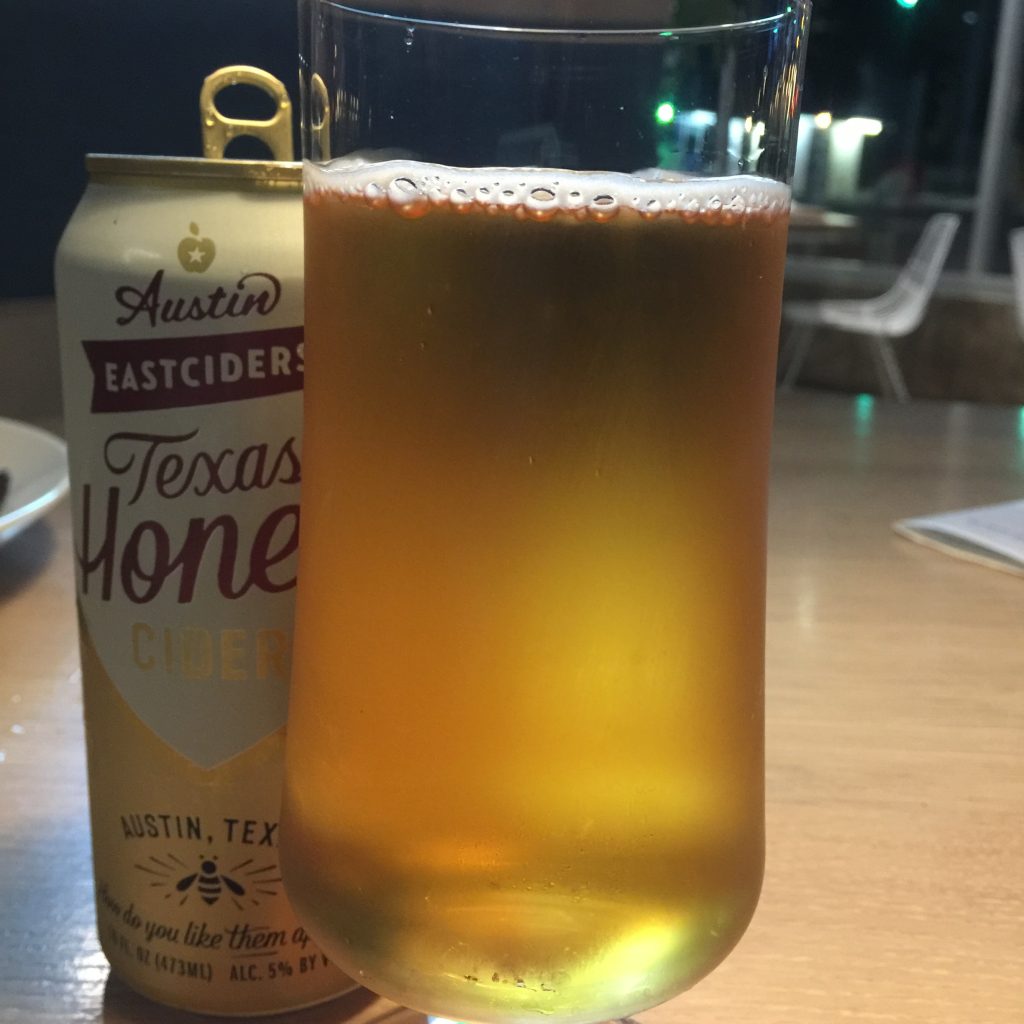 [/column] [column]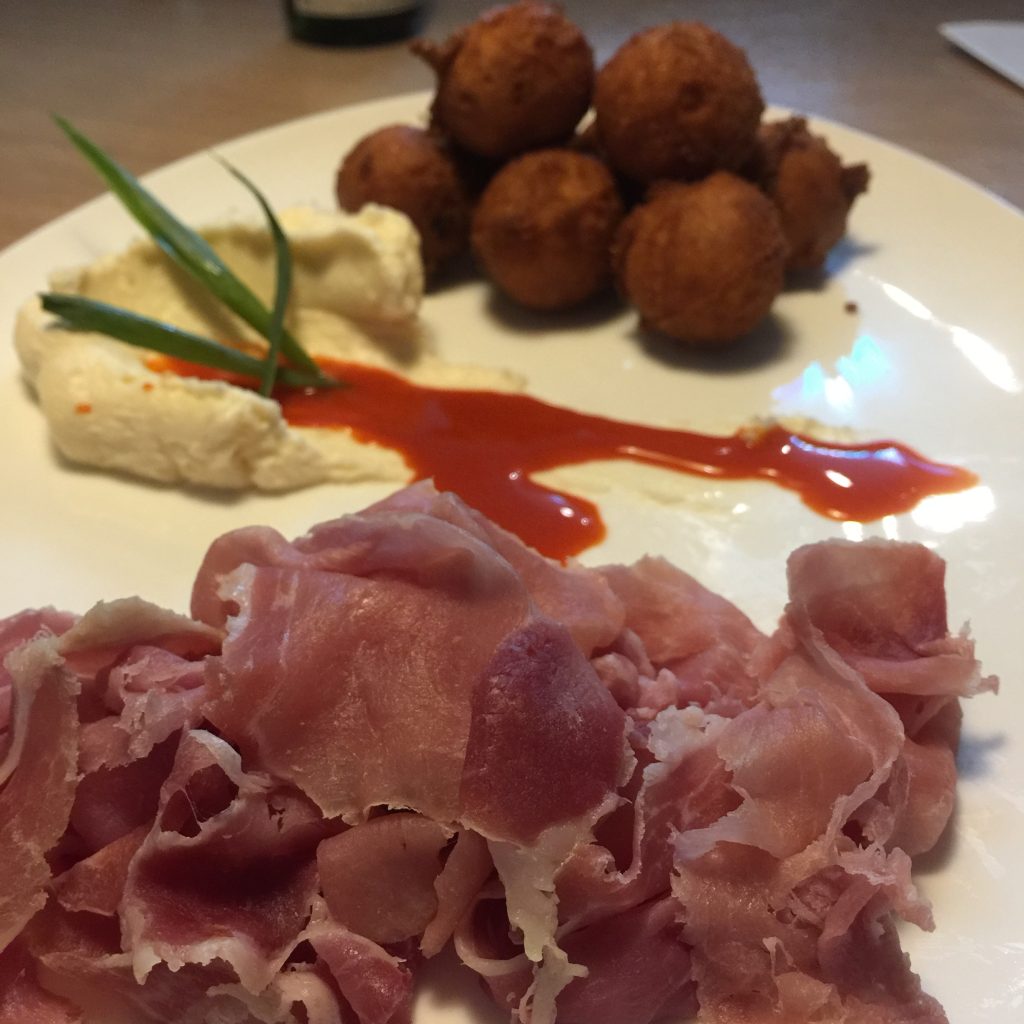 [/column] [/columns_row] [columns_row width="half"] [column]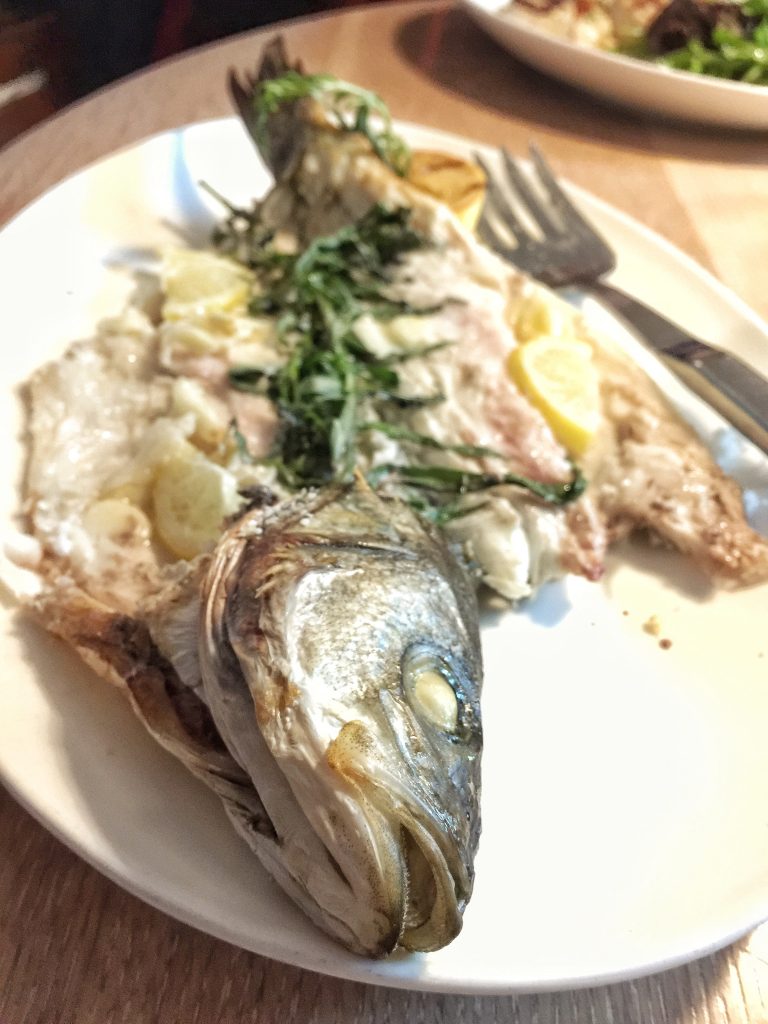 [/column] [column]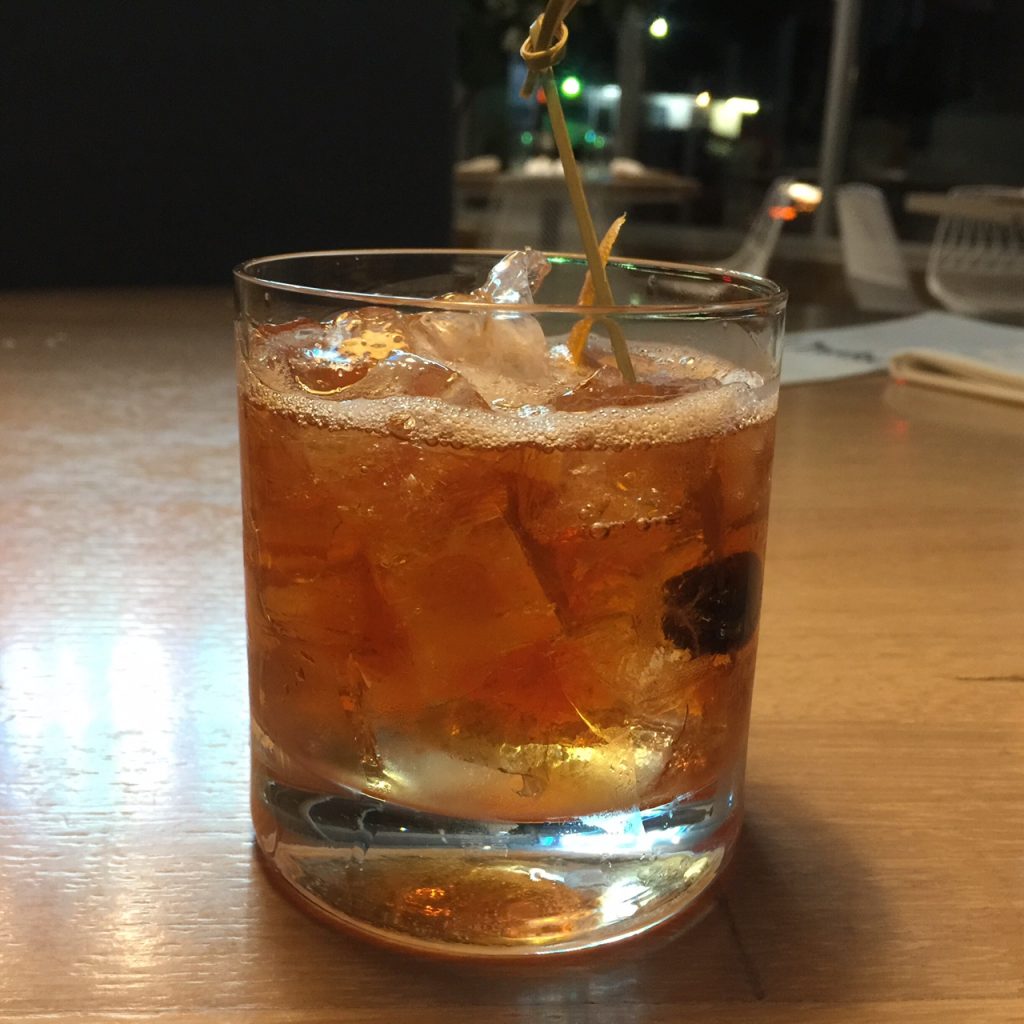 [/column] [/columns_row]