A Trip to LaLa Land
Imagining movies on the Warner Bros. lot
All Photos © by Dawn Garcia
As Oscars season arrives and we prepare for the wins, the speeches, the symposiums and upsets, Warner Bros Studios has prepared a sweet little addition to their Backlot Tour: LaLa Land. Now through March 6th, anyone who books the Warner Bros Studios Hollywood Tour will find themselves lost in the world of Mia and Sebastian (aka Emma Stone and Ryan Gosling). Guests will experience the cafe where they met and be transported into the Hollywood world of sets and nostalgia.
[columns_row width="half"] [column]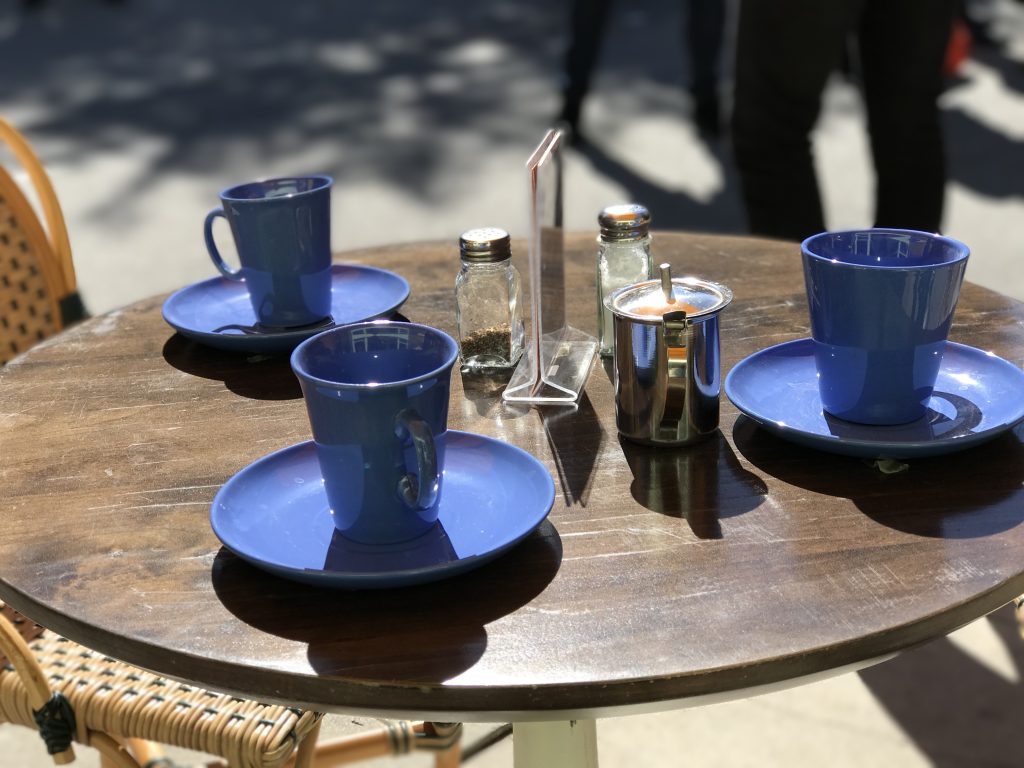 [/column] [column]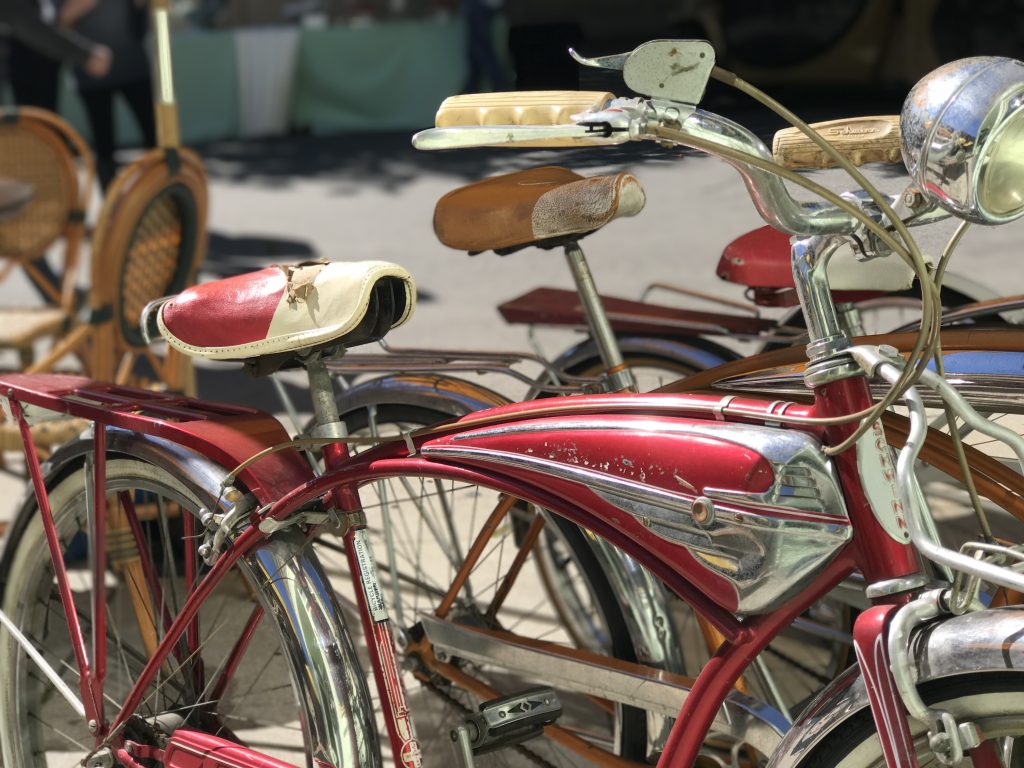 [/column] [/columns_row]
While this is only a limited addition on the lot, it does remind you of moments once upon a time when Hollywood wanted to tell compelling, hopeful stories that had depth, savvy, rich dialogue, silly antics, great love affairs and what my grandfather used to call "gumption".
The tour itself is fun as you wander through actual working sets where filmmaking and TV shows are actively in progress. We had an opportunity to also head into the ever so cool collection of Batmobiles and while I'd love to say I didn't get carried away by the mystique and badassness of that exhibit, I'd be lying. The cars ranging from the varying version of Batman are housed in a studio stage as is the famed bat signal (this may be my favorite part). Needless to say, it's an impressive collection … and you will say, at least once: I'm Batman.
[columns_row width="half"] [column]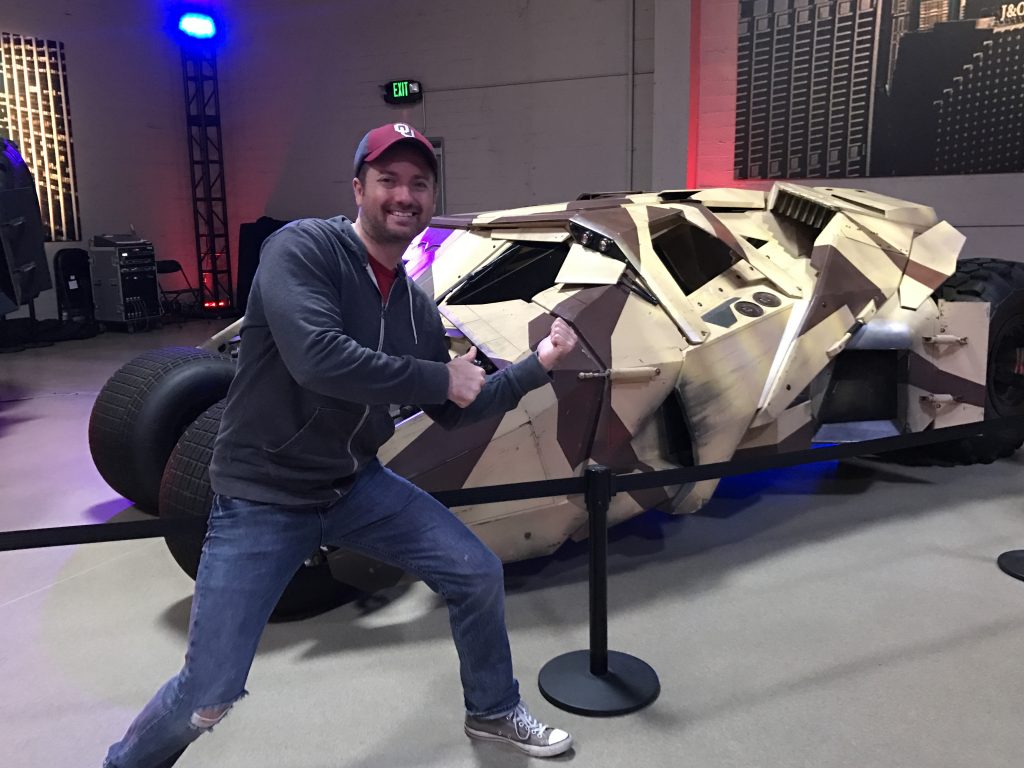 [/column] [column]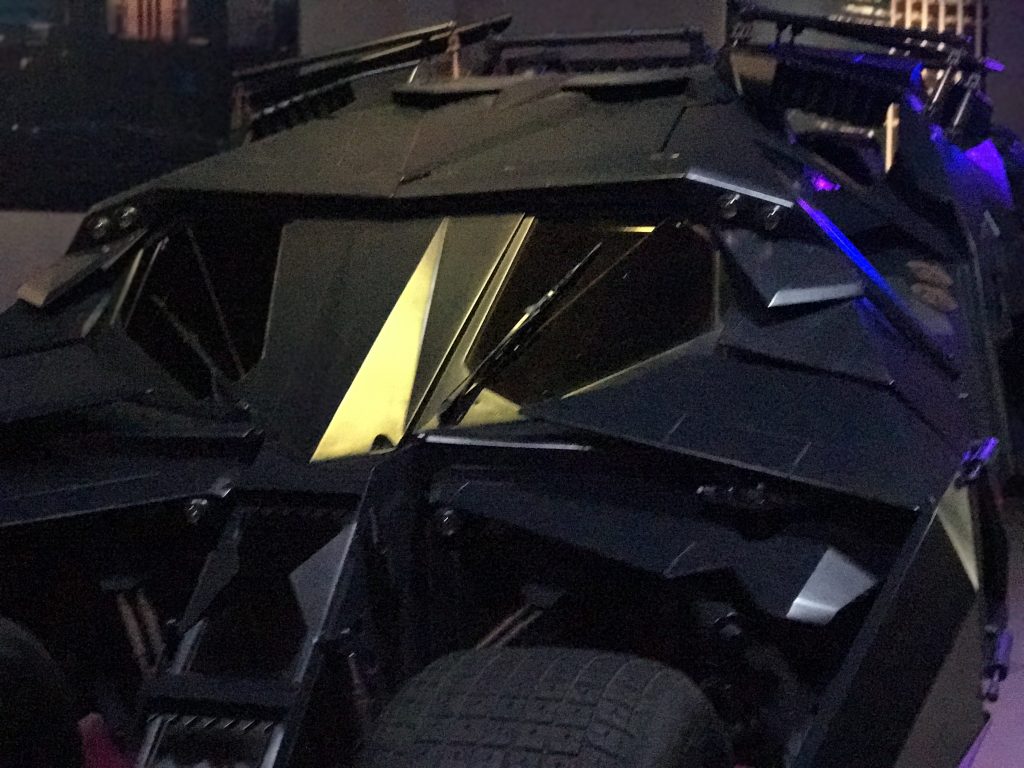 [/column] [/columns_row]
From there head to the D.C. Universe where characters of Wonder Woman, Batman, Superman and the like await , including their infamous wardrobe. On the second floor, visit a land of Fantastic Beasts and where to find them. Yes, Harry Potter fans will be mesmerized by the outfits, the props and the stories. I happened to love seeing the creepy little sweetheart, Dobby up close and personal.
Lastly, for those fans who love seeing the intricate world of Hollywood magic, venture back in time – to the 90's – and hang out for a cup of coffee with Gunther and the entire set of "Friends" at Central Perk coffee house. With the set still completely in tact you'll get to sit on the couch and chairs where Phoebe, Monica, Chandler, Joey, Rachel and Ross commiserated, laughed, shared relationship woes and talked. You can also see the stage where Lisa Kudrow rocks, "Smelly Cat". It's an apropos way to round out the tour.
[columns_row width="half"] [column]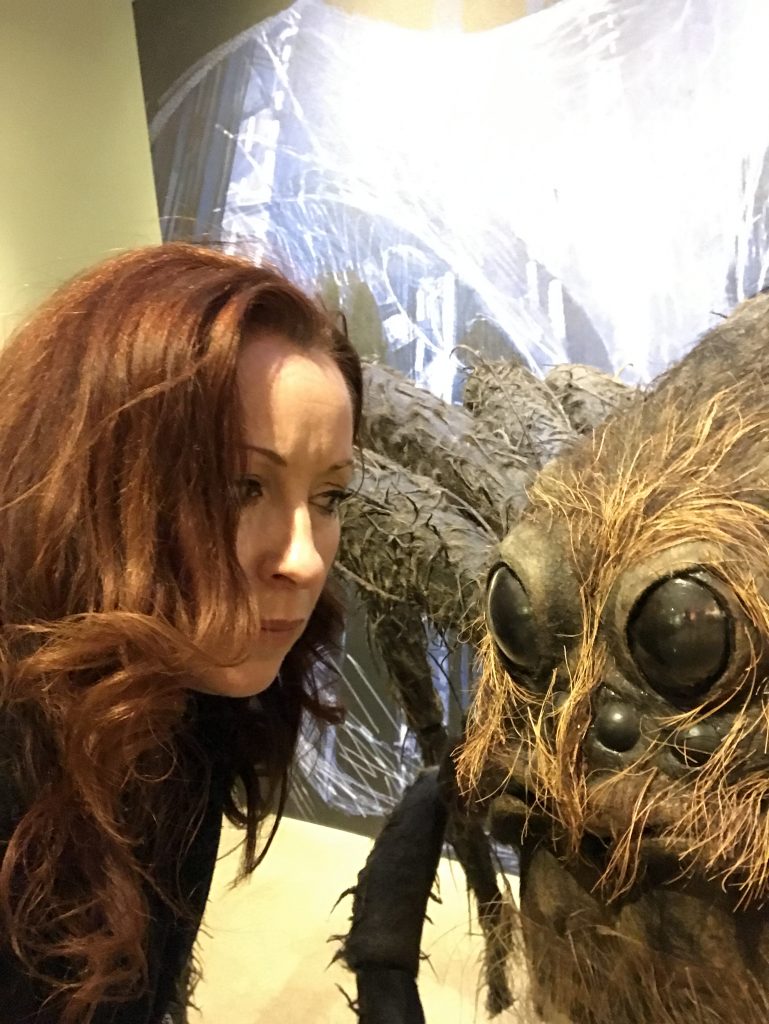 [/column] [column]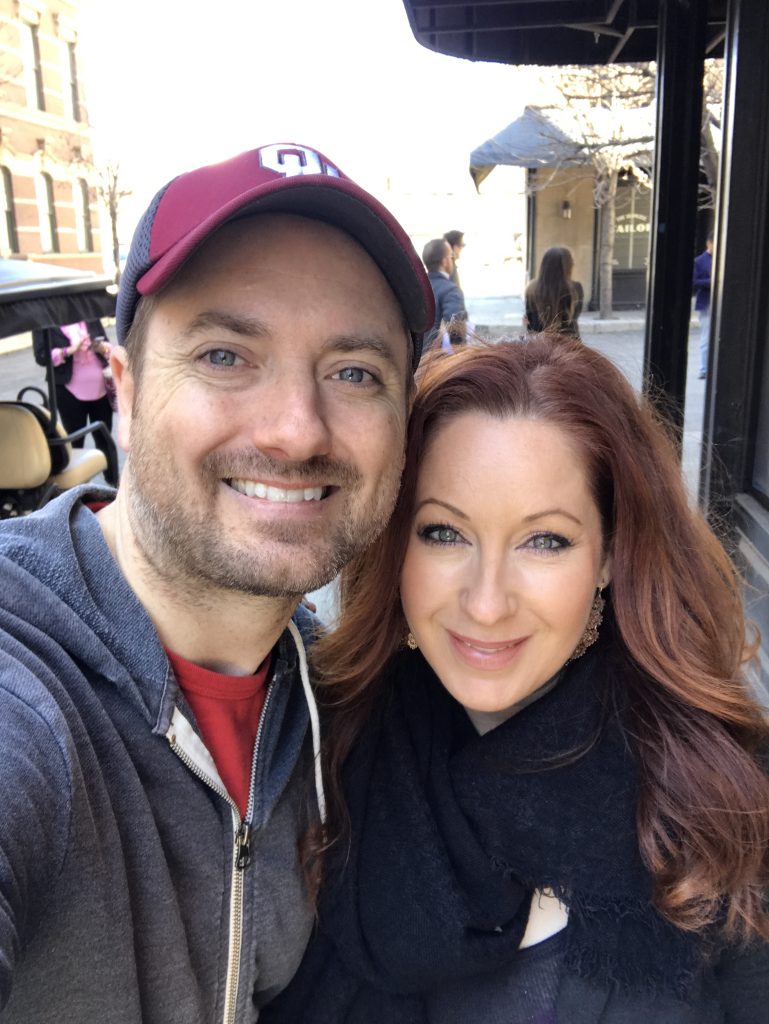 [/column] [/columns_row]
The tour itself is something everyone should do whether that means being a tourist in your own town or traveling here and adding this to the things you have to see.
Right now they're offering Southern California residents a discount on the tour so get tickets for a bit less. To those coming to LaLa Land for the first time, I'd recommend adding this to your list of "must-do's". It's well worth it …
[columns_row width="half"] [column]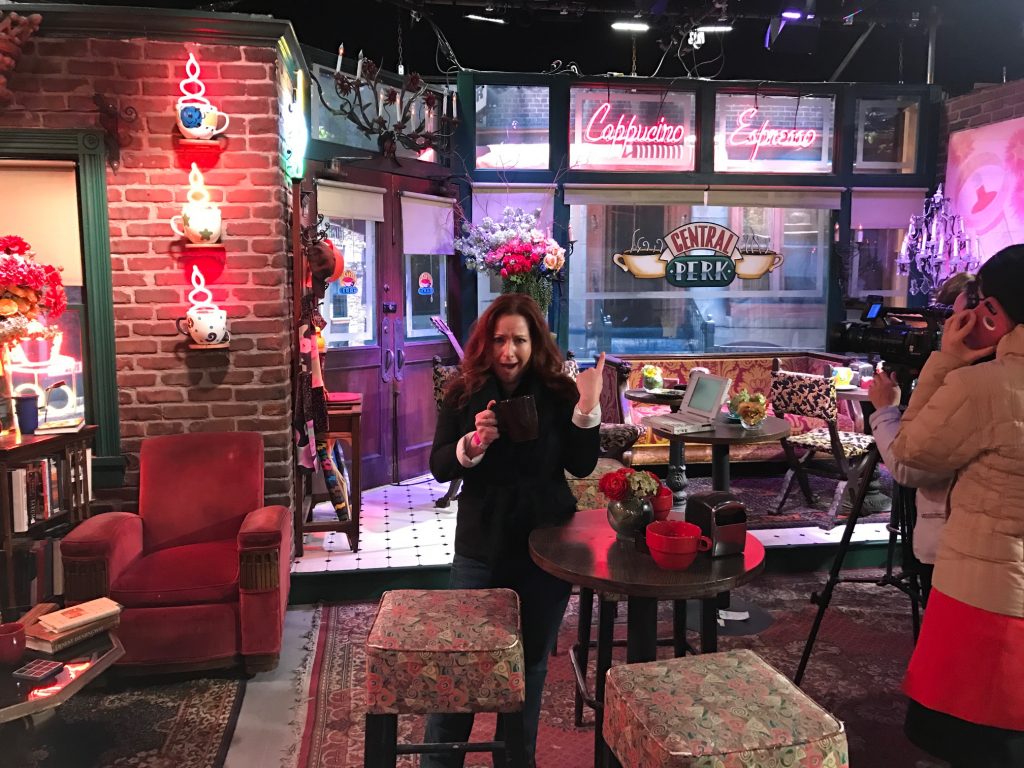 [/column] [column]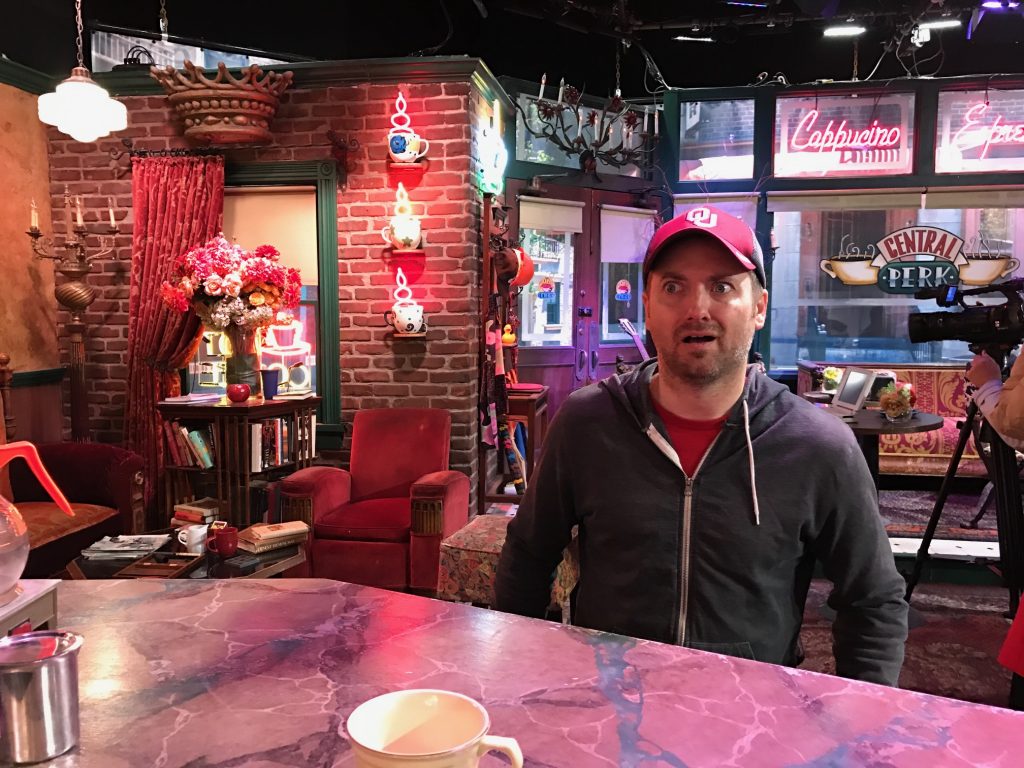 [/column] [/columns_row] [columns_row width="half"] [column]
[/column] [column]
[/column] [/columns_row]
We have some fun video that will be uploading to our brand new channel on Vimeo so stay tuned …
To BOOK TICKETS to the Warner Bros. Studios Hollywood Tour: [button content="BUY TIX" color="black" text="white" url="https://tickets.wbstudiotour.com/webstore/shop/ViewItems.aspx?CG=WBTKT&C=WBSTD&_ga=1.58101610.1384266298.1488036556″ openin="_blank"]