Montrésor Is Everything
Chef Shoemaker, Lisa Long, and Anne Booth Lully Create Magic
11266 Ventura Blvd. | Studio City, CA 91604
[dropcap letter="I"]magine strolling along the Seine in Paris … the cool night air flowing past you as that pang of hunger gives you a little nudge. Cafés and restaurants in plenty, true French cuisine is a culinary luxury and finding such luxuries in Los Angeles can sometimes be daunting. So when I learned that my favorite LA chef, Chef Paul Shoemaker was now manning the helm in the kitchen of Los Angeles' newest French Restaurant,
Montrésor
? There was nothing left to do but get there as soon as humanly possible. The results? A restaurant brimming with decor that oozes femininity, a departure from the norm, French charm, and cuisine that will take your breath away! [title maintitle="Romancing Your Palate" subtitle="Chef Shoemaker Makes You Fall In Love Again"]
Cue an evening that exudes passion, romance, joy, culinary innovation, and an ambiance that harkens the days of ole when service, quality, and experience were on par with perfection. That's what you get the moment you walk inside. Greeted by a hostess wearing a smile that warms you, we are shown to our table. Tonight I brought along my friend and gifted songstress, Shana Halligan to feast on fare that reminds us of France.
For the pair of us, Montrésor reminds us of exploring the wonder of Paris, breathing in an air of artistry, and savoring flawless cuisine. Immediately we are greeted by Lisa and her husband, James (who immediately feel like old friends) and our glasses are poured with sparkling water, a fresh wedge of lime, soon followed by two rolls handmade by Chef Shoemaker filled with cheese and served alongside truffle butter.
Much like life in Paris, dinner would prove to be a lovely endeavor of artistic vision, plentiful flavor, immaculate presentation, and pure love from start to finish. Plate by plate, dish by dish, Montrésor leads you on a journey through time and technique that dates back to the birth of culinary distinction. Beginning with the cheese bread made in-house, Chef puts thoughtful care into his preparation of everything including the baked delicacies.
[title maintitle="the Sips" subtitle="Reds + Bubbles"]
Château Mangot – Grand Cru, Saint-Emilion 2014
There are few things more luxurious than a true French Bordeaux. The moment it rests on the warmth of your lips, you can sense that history and provincial glory is going to unfold one sip at a time. This Château Mangot is beautiful and decadent with notes of berries, oak, and even a tinge of chocolate. It pairs well with pastries, seafood, meats and cheeses.
Gloria Ferrer – Blanc de Blanc, Napa
A finish fit for even the most finicky of Parisian diners, Chef joins us in a glass of bubbles and for a moment, the world is on pause, our mouths are happy, forming smiles that elude the busyness just outside the door. With notes of pear and green apple, the brightness exudes with elements of citrus and ginger on the finish, all one can say is: à votre santé!!
[title maintitle="the Bites" subtitle="The Culinary Showcase"] [columns_row width="half"] [column]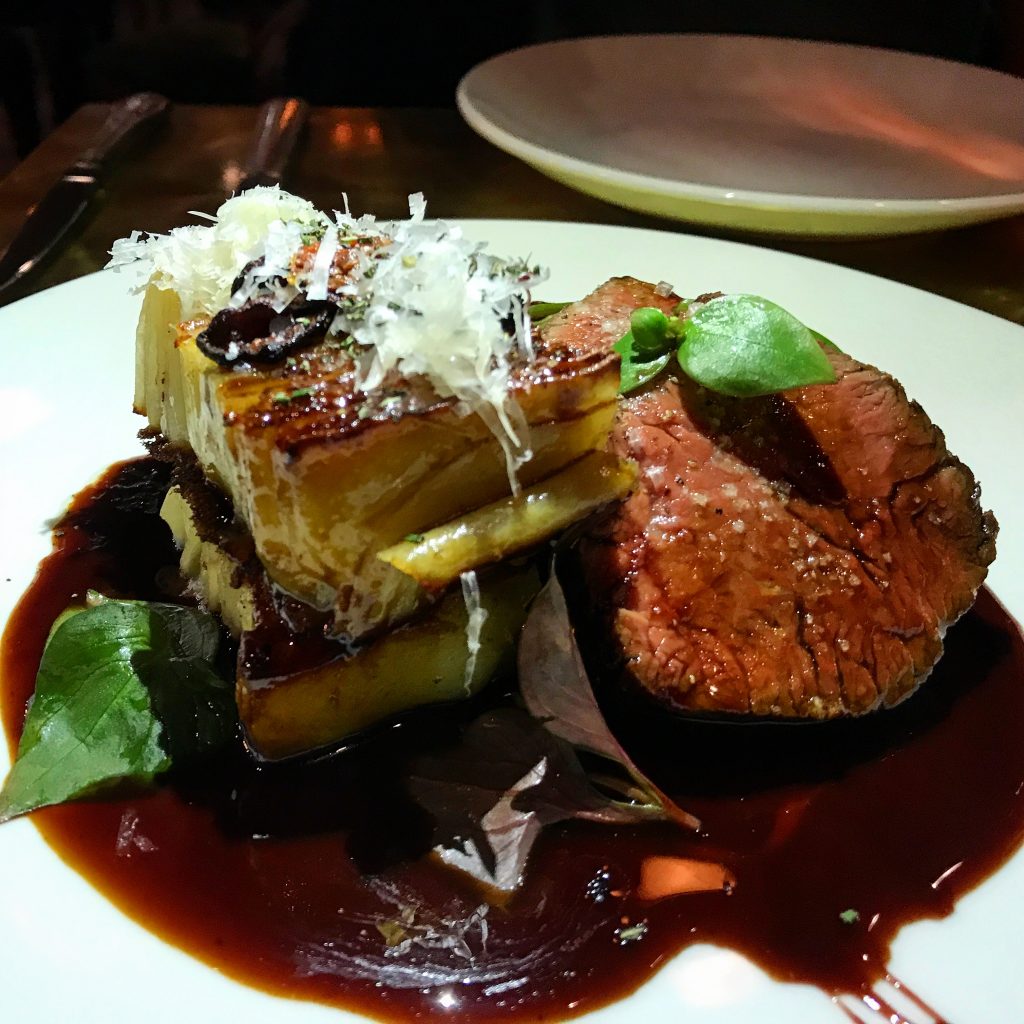 [/column] [column]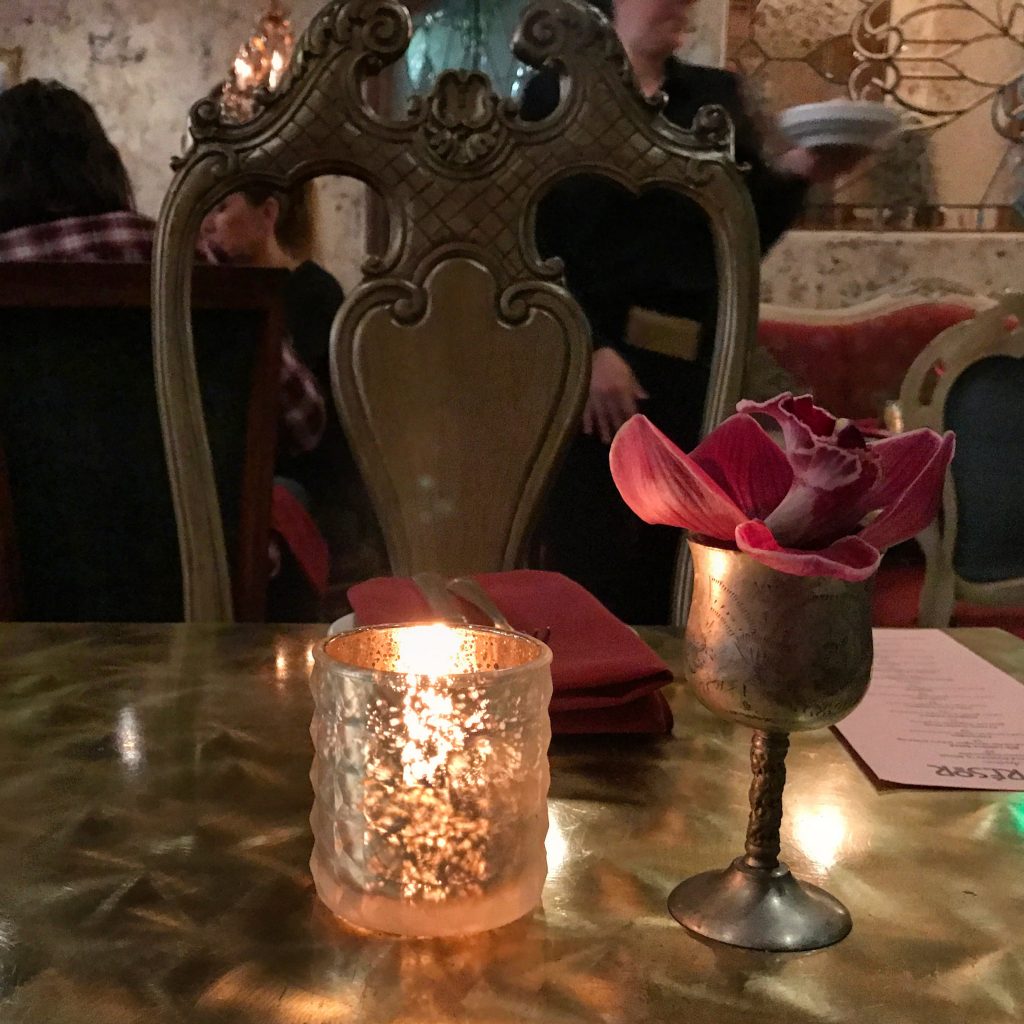 [/column] [/columns_row]
Mussels
garlic white wine, cherry tomatoes, parsley
Mussels are decadent little sea creatures and while they can't quite compete with oysters, they have a unique flavor, texture, and brininess that, when bathed carefully, shine. These are swimming in a garlic sauce and were delicious though I think I could have handled a touch more sea salt to emphasize the citrus and herb.
Foie Gras Torchon
black cherry, moscato, brioche
I'm a firm believer that foie gras is heavenly. Thankfully now, farms raise their foie humanely and you can taste it! This foie gras is served in a duo with a basking of black cherry and moscato that just resonates so deeply on the back of your throat, you know that something divine is happening. This is no surprise when it comes what Chef Shoemaker envisions wth foie gras. He emphasizes the care and precision that is required of a truly sophisticated bite of this glorious delicacy.
Bib Lettuce Salad
avocado, fine herbs, tarragon cream dressing
A bib lettuce salad may seem like a common green but when Paul does it? It's a visual stunner of edible florals, bright greens, creamy dressing and culminating flavors of tang, nature, vivacity, and crispness that prepare the palate for the main course.
Beef Tenderloin
potato pave, tomato confit, bordelaise
Beef tenderloin is a dish that requires – nay, demands – a level of that certain j'nais c'est quoi that not enough chefs adhere to but this beauty? Arrives encased in flavors seeping out that were curated and monitored so effortlessly that the coloring alone makes ones mouth salivate. A perfect medium rare, the bordelaise seals in the natural essence of the tenderloin and the potato pave? Supérb! Crafted with detail, as you take a closer look, you'll see tiny cuts into the potato with a top layer that has a crisp cook on it sealing in the moisture and seasoning so precise, that each morsel bursts with formidable accuracy.
Profiteroles
vanilla ice cream, chocolate sauce, almond toffee brittle
If sugar could find the ideal home to dwell in, this would be the one. It tastes like comfort, happiness, and takes me back to the nights in Paris when you'd indulge in an exquisite feast only to then wander the Parisian streets afterwards. It is a refined balance between sweet and savory, rich and creamy with a composition that is a finish you'll remember.
Monstrésor is a very special addition to the culinary landscape of this great city. It is French cuisine without pretension, service without restraint, and cozy seating and décor that puts your soul at ease while you sit down to dine. Hats off to Lisa, Anne, and Paul for finding the missing piece Los Angeles has longed for.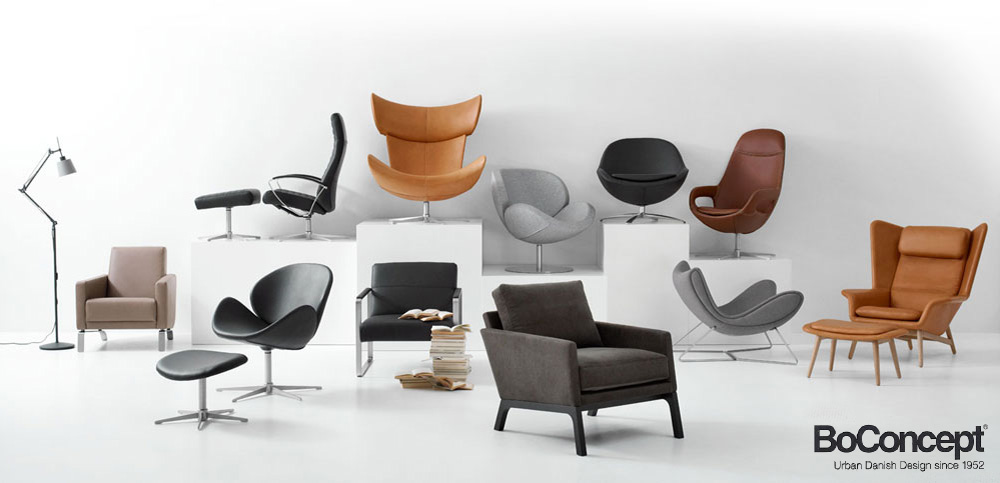 [title maintitle="About Montrésor" subtitle="the story "]
Montrésor is the brainchild of actress, producer and long-time restaurateur, Lisa Long, and designer and partner, Ann Booth Luly. Long, originally raised in the Midwest, has made a name for herself in Los Angeles over her remarkable thirty-year career as an actress with over 77 film and television credits, and Restaurateur of some of L.A.'s top spots such as La Loggia Ristorante, Barsac Brasserie, Firenze Osteria with Top Chef fan favorite Chef Fabio Viviani, and The FLATS in Beverly Hills with Michelin starred Executive Chef Paul Shoemaker. Long met her now-business partner, Ann Booth Luly, 30 years ago on the set of a Pointer Sister video and the two hit it off right away. Luly is a multi-faceted talent who taught herself how to sew at the young age of 6. She began designing clothes for her family which led her to open a boutique store 20 years ago in Studio City called "Hoity Toity." Her clothing store features her custom-made clothing, bags and functional art and from there, Luly branched out to restaurant design. Her stylistic eye and concern for the environment helped conceive the very essence of Montrésor's look and design, creating a fun French setting for guests to feel swept away to the French countryside.
Long and Booth Luly, decided to partner professionally to open Montrésor, Studio City's lively new French Bistro with Executive Chef Paul Shoemakercreating the menu and overseeing the kitchen. Shoemaker gained recognition at Alan Ducasse and French Laundry before making his way to the kitchens of Water Grill and Providence with Chef Michael Cimarusti, Firefly in Studio City, and his very own restaurant Savory in Malibu. His most noteworthy accomplishment was at Joe Pytka's Bastide, where he earned himself a Michelin star in less than six months. Shoemaker's recent talents landed him at INTRO Art Gallery & Chef's Table, a secret supper club that took guests on a multi-sensory journey, before joining Long as Executive Chef at The FLATS in Beverly Hills, Long's restaurant that specializes in delectable comfort foods, featuring artisan flatbread pizzas and mouthwatering burgers all served with fresh, Farmers Market produce.
Shoemaker was excited to get back to cooking traditional French cuisine with some innovative techniques he has learned along the way. "I like to take a classic dish and have a little fun, give it some flair and get playful. I want to create something different, that stands out amongst the classics," says Shoemaker. Rich flavors combined with the beautiful, fresh produce Angelenos are accustomed to seeing at Farmers' Markets will be making a noteworthy appearance on the opening menu. "It is simple and classic French cuisine prepared with modern technique and seasonal ingredients, accompanied by an eclectic wine bar," states Shoemaker. Guests will start their evening with a choice of Appetizers including a crisp Bib Lettuce Salad with avocado, fines herbs and a tarragon cream dressing, the French Onion Soup with house-made baguette croutons, Mussels in a garlic white wine sauce, or fresh the Crab Cake served with remoulade and frisée. The Entrées include a choice of the Black Truffle Winter Gnocchi served with a Reggiano foam, the delicious Short Rib with a potato purée, the Salmon served over a porcini ragu and Bloomsdale spinach, and 10 oz. Bone in Tenderloin Steak with potato pavé and tomato confit. Dessert includes two delectable choices to start: the classic, French Profiteroles served with an almond toffee brittle, vanilla ice cream and topped with chocolate sauce, and the delicate Crème Brulée served with a savory pistachio biscotti.
Like the infamous wine regions of France, Montrésor has an eclectic wine list to perfectly pair with Chef Shoemaker's menu. Enjoy the Château Haut Rian from Bordeaux or a glass of the Saint-Véran blend from Burgundy as each wine is offered by the glass and has been handpicked to accompany your meal. Guests can enjoy a bottle of the Puligny Montrachet, the Château Monbousquet, or the Perrier Jouët "Belle Epoque" champagne. Those that prefer a fruiter, New World California wine can also enjoy a selection of Northern California selections such as the Stags Leap Cellars Sauvignon Blanc, the Cakebread Cellars Chardonnay, and the beloved Caymus Cabernet Sauvignon. Beer aficionados can also enjoy a bottle of Chimay "Grand Réserve Blue, Delirium Tremens, Bavik, Gavroche, Duchesse de Bourgogne or Saison Du Pont, and there is also a selection of American beers including the Allagash, Anderson Valley, Old Stock and Old Rasputin to match every beer-lover's preference.
Montrésor, which translates to "my treasure" in English, is just that. Tucked away on Ventura Boulevard, Montrésor was designed with a 1920's French theme in mind, full of vintage design and repurposed decor at every turn. A vintage refurbished headboard serves as one of the restaurant's benches while the 8-foot reclaimed wooden doors are recycled from a winery in Orange County. Even the mannequin bodice lamp was recycled and crafted by Luly herself. Every hand-picked piece at Montrésor tells a story, full of whimsical inspiration. Luly wanted to evoke a feeling that guests were effortlessly transported to the past, in a way that is both whimsical and comfortable. "From the beginning, the vision for the design of the restaurant was to inspire a lively, yet romantic setting, leaving guests feeling reminiscent of the late 1800's in the Loire Valley of France where the village of Montrésor is located," explains Luly. "From the moment you first see the green patina on the exterior of Montrésor and then enter through the carved wood doors, guests will see a copper patina ceiling and etched glass extending down to the carefully hand-tufted banquettes, creating a sense of whimsical decadence. I really tried to create a world of treasures," says Luly. "Walls painted in a Venetian plaster help to conjure a feeling as though we traveled back in time to decades past, while the rich burgundy and pewter colors, with green and gold accents make you think of the Rhône and Burgundy valley. That, and of course the wall of decorated wine bottles and red, silk brocade."
As guests sit amongst playful, French vintage decor in the heart of Studio City, each of their senses are playfully indulged leaving one feeling delighted and sentimental. Vive La France and Vive Montrésor!
Montrésor is open Tuesday through Sunday from 5:30 pm to 10:30 pm. For more information about Montrésor, please visit www.Montresor.LA or call Montrésor directly.