THE MARCH OF ALL MARCHES
[infobox maintitle="When the Essence of America is shakable." subtitle="Marching With Purpose: How #MeToo #MarchForOurLives #PRIDE and #FamiliesBelongTogether have become a movement of #progress, #equality, and #hope. " bg="teal" color="black" opacity="on" space="30″ link="no link"]
# OP ED: These past two years, we've marched in the name of things we believed those before us already fought for: equality, segregation, economic disparity, political bi-partisanship, and the belief that this nation stood for something more than faulty ideals and shaky common ground. Personally, I marched at both Women's Marches, supported the #MeToo movement, proudly volunteered as a Peace Ambassador at #MarchForOurLives, joined thousands on the streets of Santa Monica Boulevard for #LAPride, and more recently, stood up for something I can't believe we even had to protest: #FamiliesBelongTogether.
Photography Credit: Dawn Garcia
[columns_row width="half"] [column]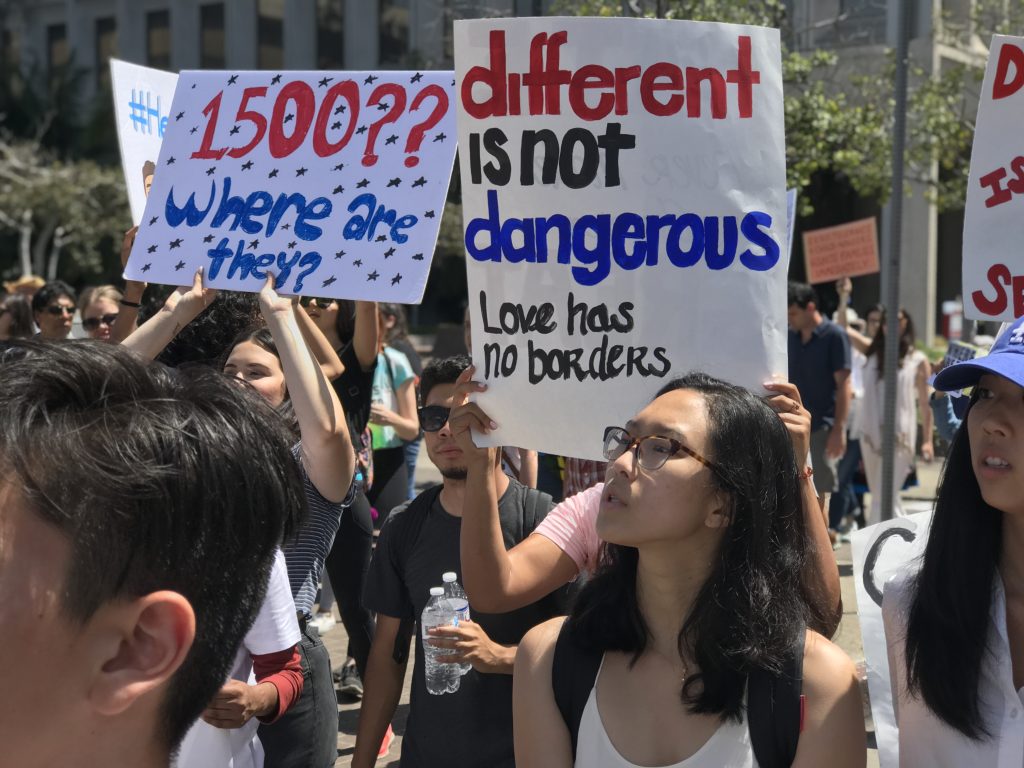 [/column] [column]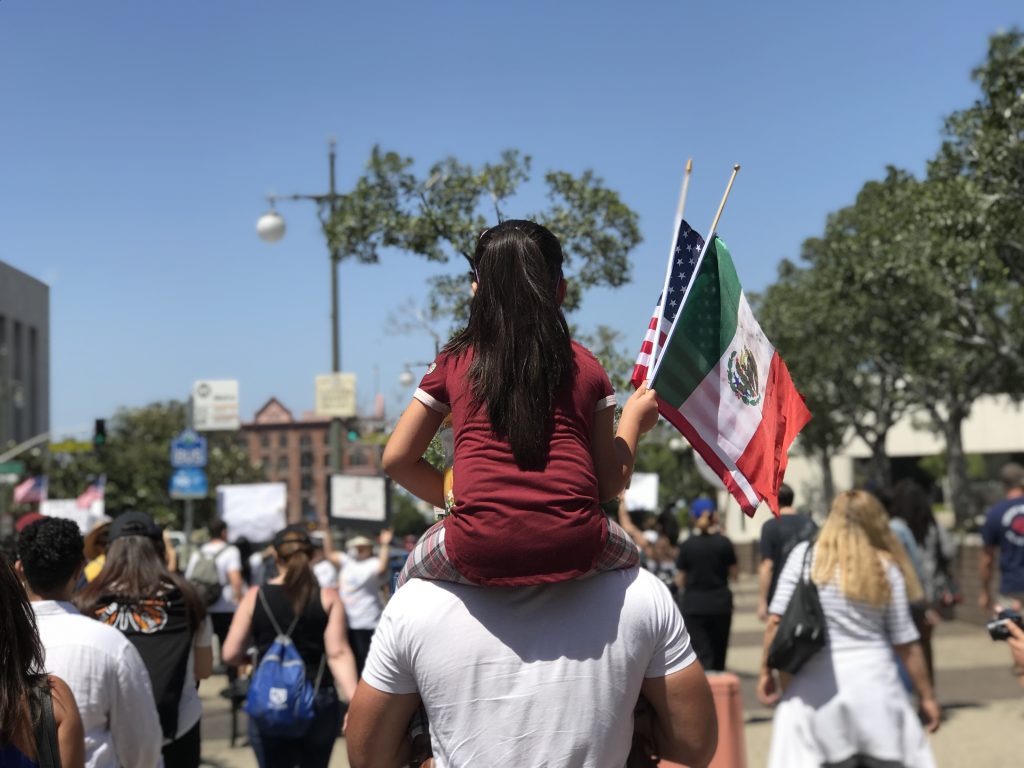 [/column] [/columns_row]
Like everyone, I see what's happening and feel that horrifying sick feeling inside. Are we really so lost and off course that racism, sexism, homophobia, narcissism, apathy and shaming are the norm? How do we sit back and subscribe to that mentality? With every news story that unravels stemming from the White House, the vortex of lingering anxiety and real shock and awe seem to be hitting us over the head like that arcade game where you bonk the popping heads as quickly as possible.
Attending these movements, I photographed people and moments. The faces of those I captured represent diversity, love, unity, and unfaltering strength. To attend these marches amidst so many incredible human beings—all right here in Los Angeles—it brought to light the hopeful instead of the overhwelming feelings of hopelessness. It showed that revolution is about standing up for what's right and doing so with integrity, grace, passion, and an unyielding sense of conviction to stand alongside one another.
the MOVEMENTS
The #WomensMarch began as a huge movement to empower women to take their rightful place in society and stop being seen as second class citizens. Spearheaded by the Women's March Foundation partnered with #BlackLivesMatter, this was fueled by the recent Presidential elections, which then led to a mass amount of women giving a voice to one seemingly simple hastag: #MeToo. MeToo meaning they too, myself included, have been victims of sexual harassment, sexual assault, and abuse. That then forged the long-hard championing of equality among women in the work force. Forty years ago, women and men fought for equality and believed the nation would make good on its promise to treat us as equals. Forty years later, women are fighting for this very thing realizing it's a fight that is going to be long and exhausting, but one that's essential to the betterment of mankind.
[columns_row width="third"] [column]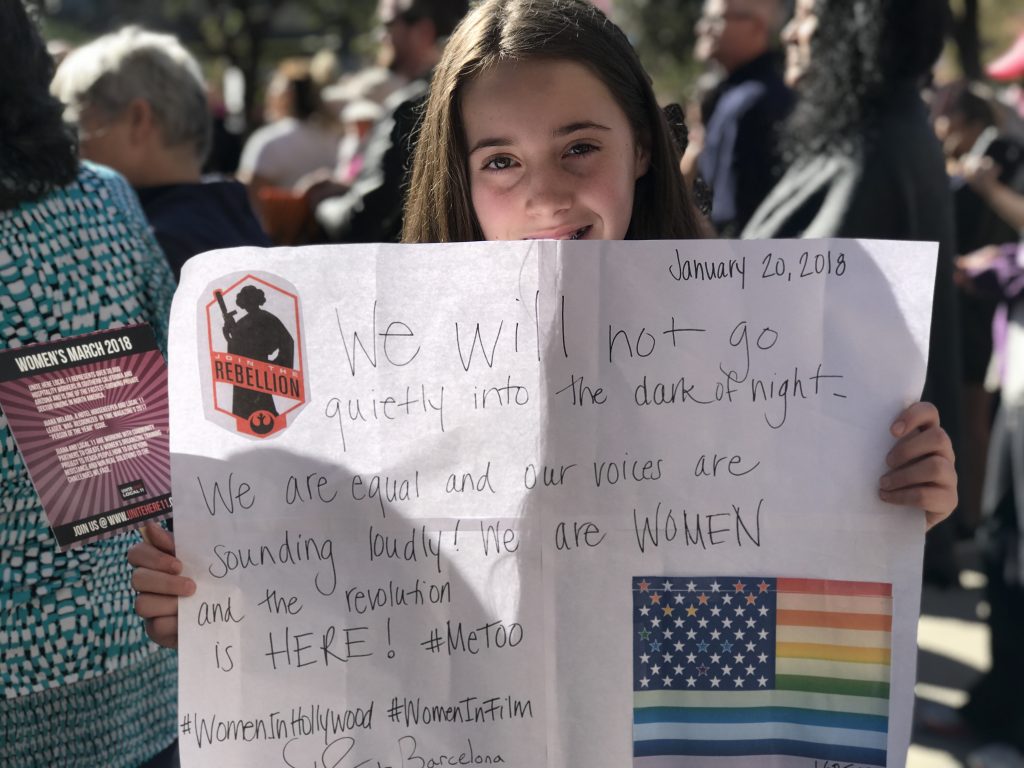 [/column] [column]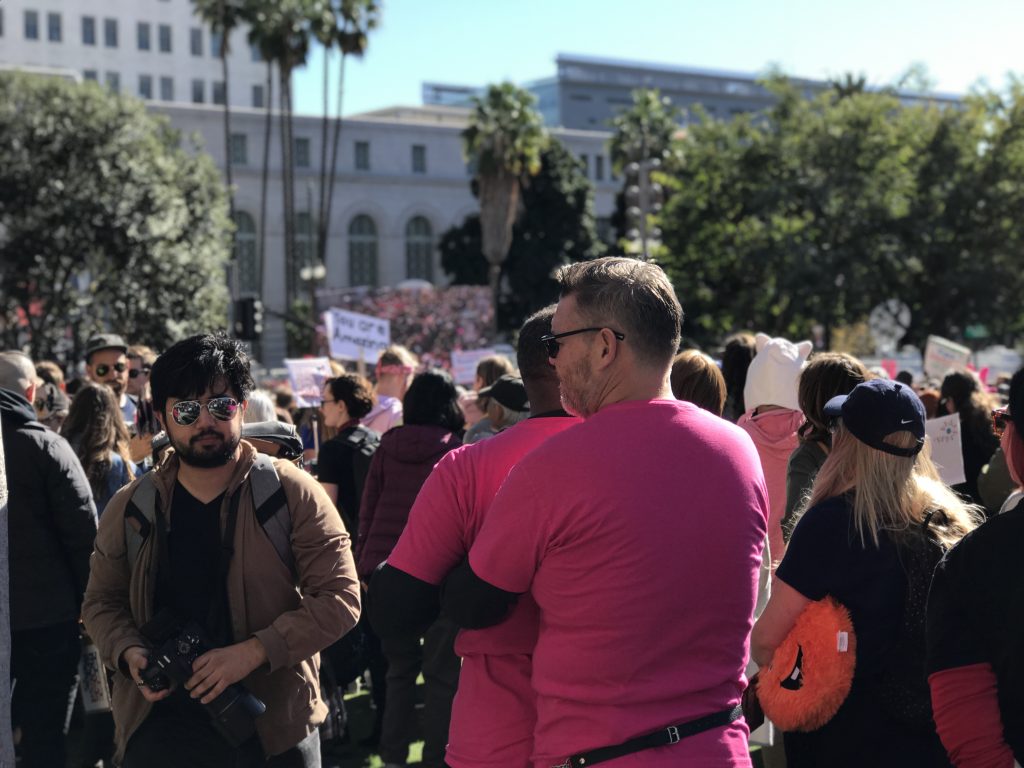 [/column] [column]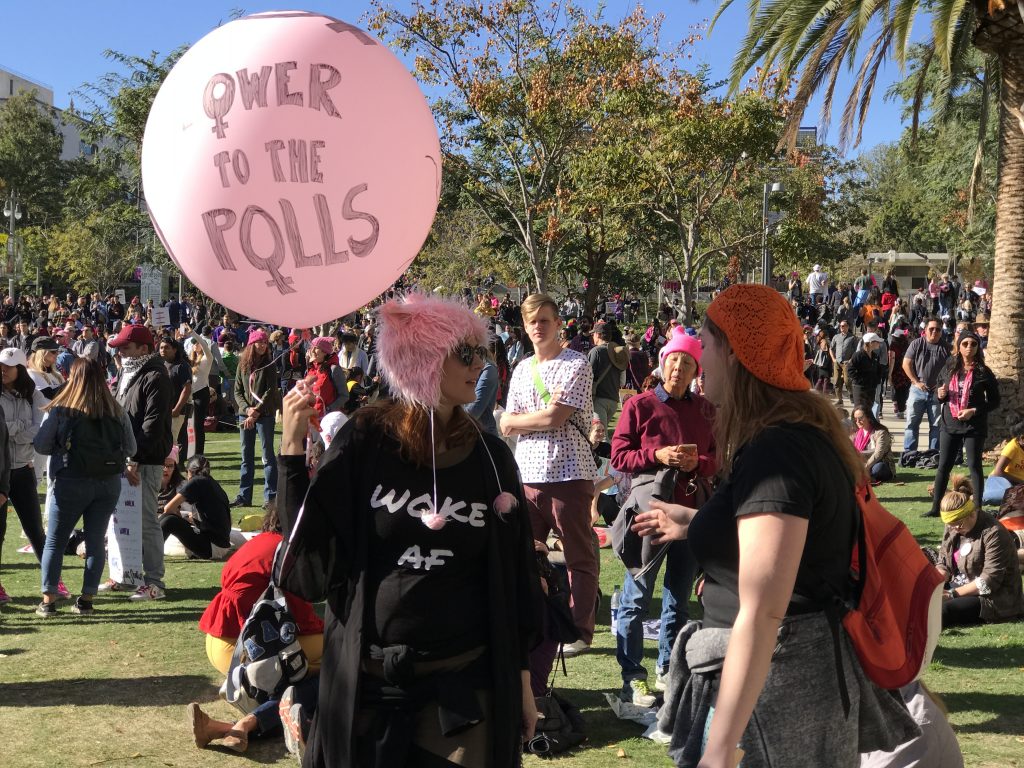 [/column] [/columns_row]
#MeToo is a movement that has sent a ripple of courage across the world, empowering women to utilize their voices, display their power, and no longer stand in the shadows while they are abused, sexually assaulted, or disparaged against with pay inequality. The big guys toppled and for the first time in my life, I felt a sense of relief that those who have committed atrocious crimes aren't untouchable—and Hollywood finally took action. Well, not the Hallmark Channel, they fired their host for coming to them to report sexual misconduct, standing up for the women who had been victims of sexual harassment by several men in high-power positions that were his colleagues—the one time a man does what's right, they fire him. Let's just say I don't watch the Hallmark Channel anymore. Thankfully more industries, including the culinary and hospitality industries, are taking the sexual misconduct seriously.
#MarchForOurLives may have been one of the most heroic marches organized to date. Organized by high school students after the tragedy in Parkland, tired of being afraid when they go to school, this march was a call-to-action asking those in power to rethink their stance on guns, demanding safer gun laws and practices. According to a study CNN did utilizing the Gun Violence Archive and Northwestern Institute on Complex Systems, as well as looking at local and national media reports, the United States leads the world in school shootings 57 times over. There have been at least 288 school shootings in the United States since January 1, 2009. That's 57 times as many shootings as the other six G7 countries combined.When parents have to wonder what kind of violent mass shooting will occur when their child goes to school, something is terribly wrong. These staggering statistics aren't made up. These are powerful numbers and America's youth is fighting to change them.
At the #LAPride Festival this year, it wasn't just glitz and glitter strewn throughout the streets of West Hollywood. It was a movement sounding louder than in years passed. With the victories of marriage equality and equal rights in the LGBTQ community in California, the news stories we continue to hear pouring out of the White House suddenly threaten these legislative triumphs. That somber thought wasn't absent from a celebration of equality, though the tenacity of those marching was a beacon of hope that those legislative measures protecting gay rights will not be taken away. Nor should they ever be again.
[columns_row width="third"] [column]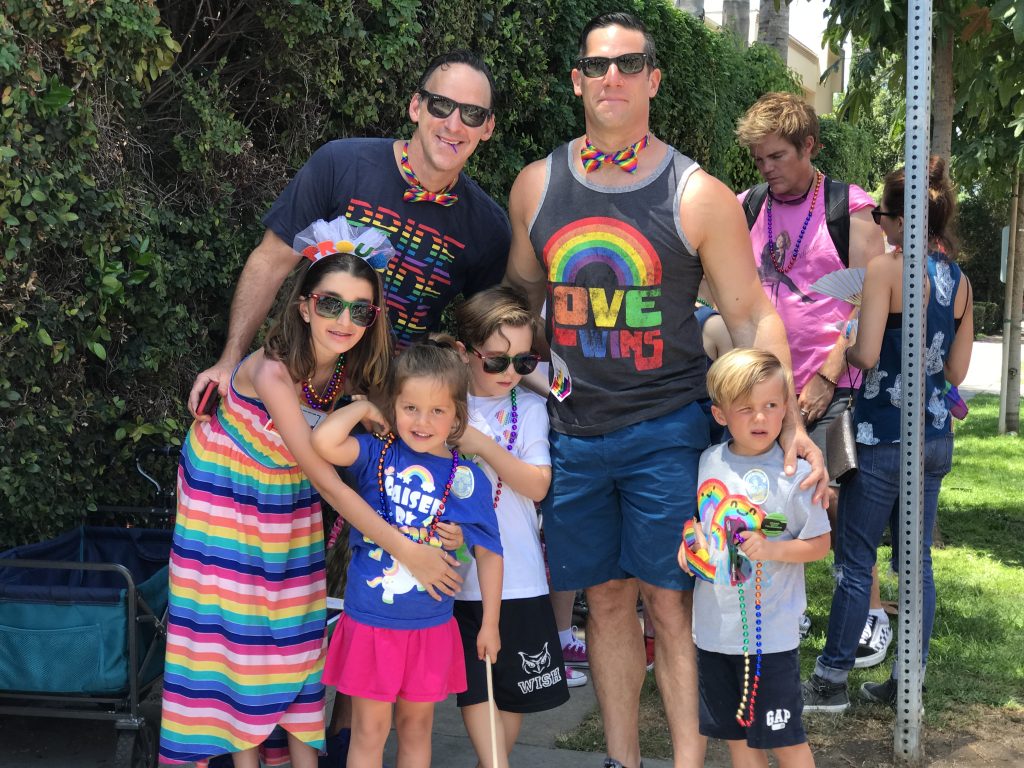 [/column] [column]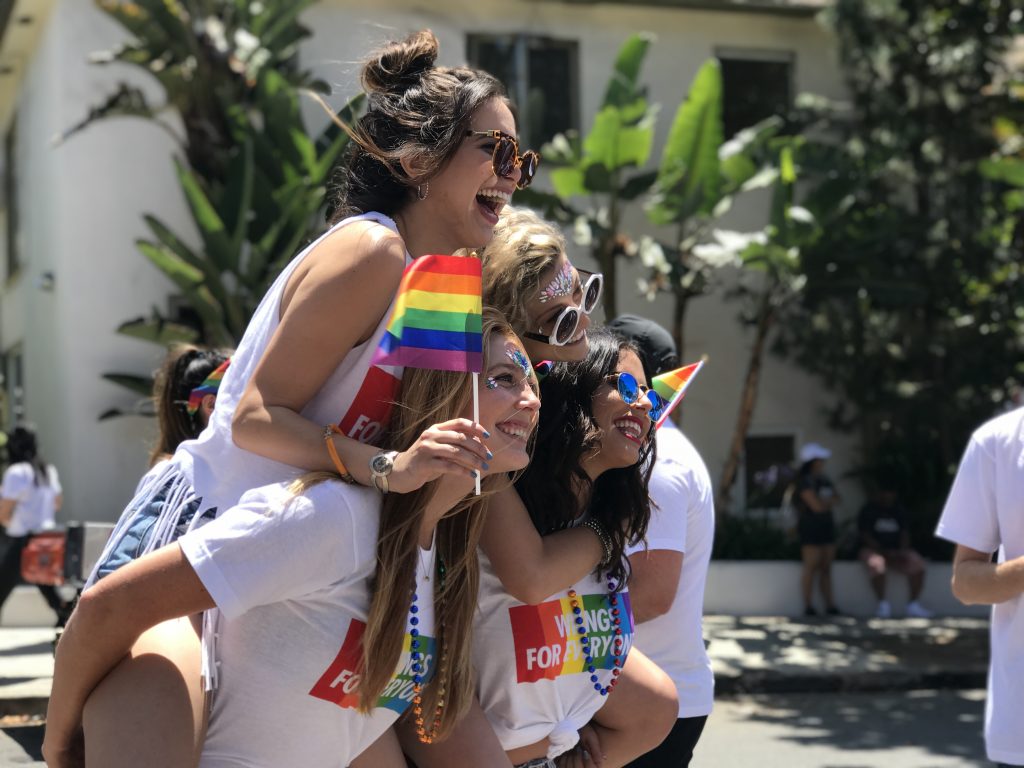 [/column] [column]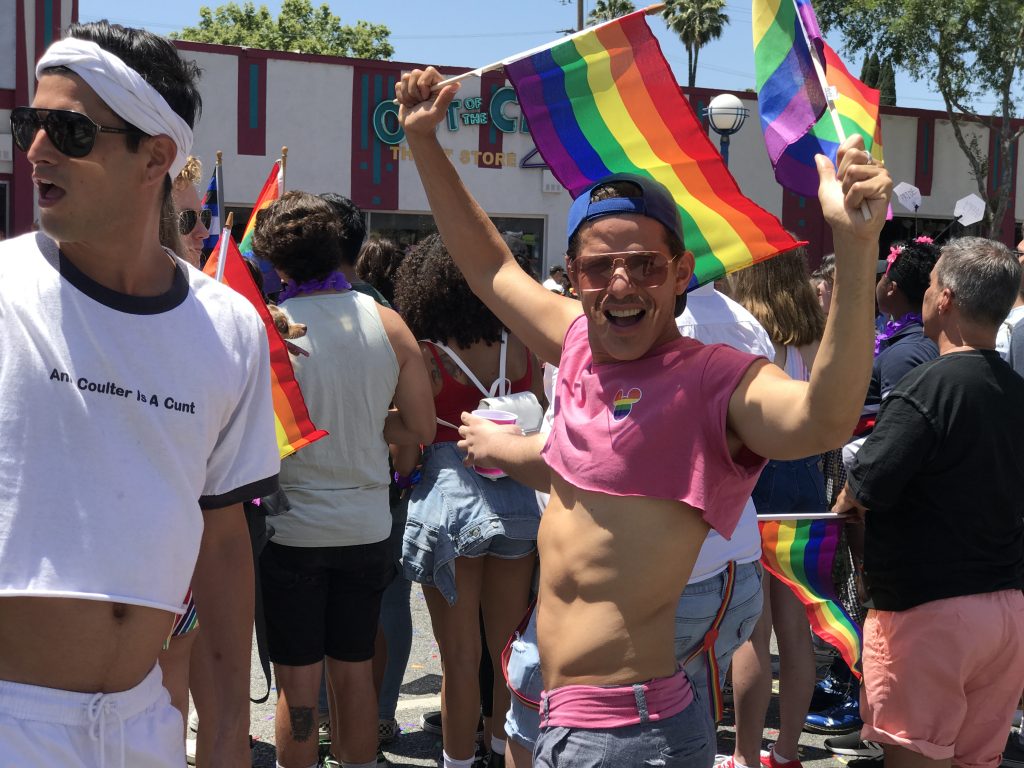 [/column] [/columns_row]
These protests are about more than politics. It is about our humanity. The #FamiliesBelongTogether march represented something bigger—political views aside, we became the voice for those who were literally (still to this day) trapped in a detention center. Children. Mothers. Families.  The mishandling of these families, especially the children, was inhumane. Families Belong Together works with over 250 organizations that represent all Americans, from all backgrounds, joining together to fight family separation and promote dignity, unity, and compassion for all children and families. When you learn about what is happening, what has happened, it's difficult to recognize our government anymore. What is happening is in the global eye, we as Americans are genuinely losing all integrity, credibility, and respectability, when what we need is to foster unity and strengthen international bonds and policy, including here at home.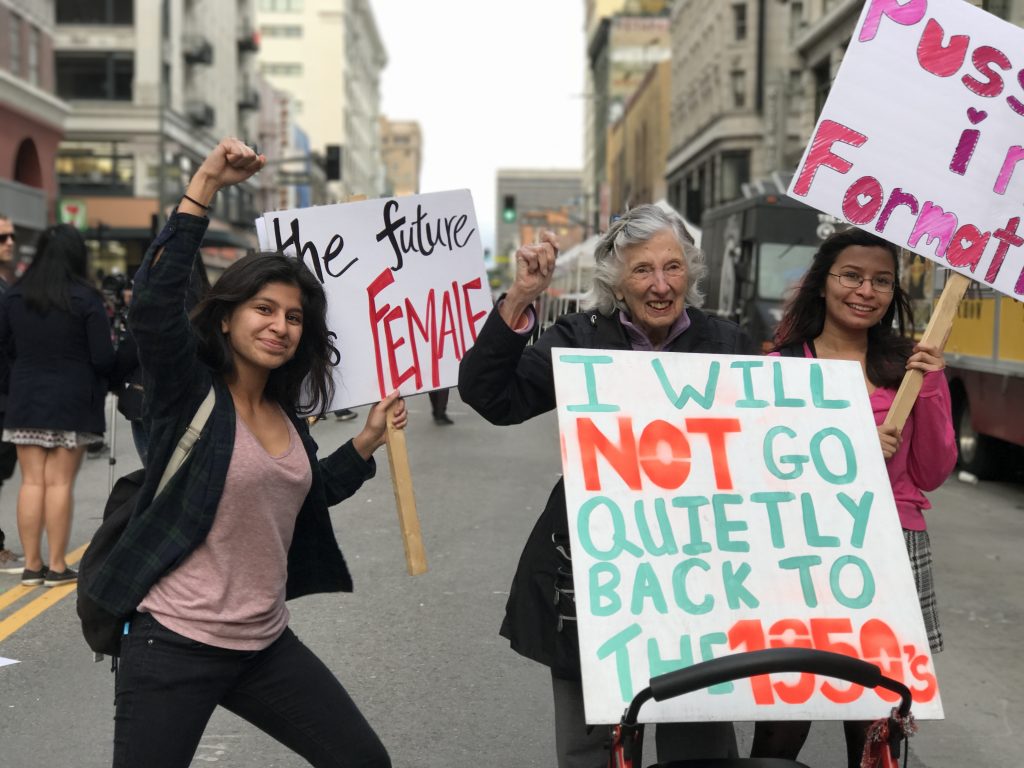 [separator type="thin"]
Everyone is gathering in a fight for our lives—all of ours. I wish it didn't seem so traumatizing and dire, but the recent activity by the current administration has created a larger divide than I believe has been seen in decades. It's a catastrophic state of political and social affairs, unraveling every good and decent thing about this nation one thread at a time (though sometimes it feels like a burdensome and brutal tear). Human rights dictated in our Declaration of Independence are under attack, which makes this more dangerous than any other time in our history—especially post-progress.
There has never been a greater need for action and activism and while to some it seems futile, it's all we have right now. Somehow we must come together as a community standing by the human rights we've fought so hard to have. In these moments, it gives us all a sense of accomplishment, but it's become a movement that has made us all acutely aware of the political shift and the rising tide of anger triggered by lack of basic human dignity. Now that women and men are finally coming forward accusing their accusers, demanding equal pay and equal rights, political accountability, and a unified nation—the battle is going to be a long, hard test of our will. The recent case, Ford vs. Kavanaugh is a glaring example.
It's time to show our solidarity and not give in to the brokenness so tirelessly implemented by those meant to lead us into progress. We cannot give in to an environment of hate and prejudice or we are repeating the most vile parts of history. We mustn't turn into a dictatorial nation because that goes against the very foundation of the principles we were made of.
In all honesty, as a mother and woman, I am scared. I see the fear being propagated by those who must do better and I feel that sense of panic—but I recently learned that our physiological response to fear is the same physiological response we have to courage—so I choose to be brave. Millions of us choose to be brave. We must strive to return to the reality where humanity and integrity have purpose in society and we must hold steadfast to that ideology–and make that the only normal we exist in.
[separator type="thin"] [columns_row width="third"] [column]
[/column] [column]
[/column] [column]
[/column] [/columns_row]