[title maintitle="Pack Your Bags!" subtitle="The World Is Meant For Exploration"]
As the world becomes less and less difficult to explore, there are so many reasons to get out and experience it. There are few things in life more soul provoking than being bold enough to leave the norm behind if only for a while. Travel opens our eyes, introduces us to new worlds, exciting cultures, thrilling traditions, and connects us to the most beautiful part of humanity.
Below are just a few more reasons to stop saying, "… maybe one day" and instead just say, "YES"!
[separator type="thick"]
Reason No.1 | Van Gogh Museum
We all (mostly) know the tale of Vincent Van Gogh. Over time we've learned about his fondness for his brother Theo and the importance of their relationship in his life. We've learned about his poverty, his minor stardom, his desire to love, and his bout with syphilis and how in a moment of said madness, cut off his ear to mail it to a woman of his affection. Van Gogh's story seems like one any creative may gravitate towards as he seemed like a truly tortured artist, however when you see his art in person—the intensity of his strokes, the beauty of his abandon, the layers upon layers of paint and color—you begin to understand a much deeper and more beautiful truth about the artist. Van Gogh is a man whose ability to see magic and movement in everything, even his sadness and madness, is what has made him such a prominent figure in the art community—And long before high-brow collectors warranted him worthy, he was an artist and genius in his own right—and Theo knew it.
'The world is colourful. It is beautiful, I think. Nature is great. Van Gogh worshipped nature. He might have been miserable, but that doesn't show in his work.
There are always things that will try to pull you down.
But we should be joyful in looking at the world'. 

-David Hockney
The newly opened Van Gogh Museum offers an even broader collection of his works—located in Amsterdam—and is the quintessential location to feast on exquisite works and other famed and profound artists.
---
Reason No. 2 | México
Vidanta Resorts in the Yucatecan jungl + Riviera Maya | Viceroy Los Cabos
Envisioned with the ideology that beauty exists in nature and is animated through design, the Vidanta's Resorts is one of the reasons you should head to Mexico's Yucatecan jungle and beachside terrains. Devoted to preserving the surrounding environment and having a luxury resort that is eco-friendly and sustainable, the hotel is EarthCheck approved, which means it practices green procedures and practices.
Working under their guidelines, and as part of our corporate social responsibility practices, we've implemented rigorous conservation initiatives and have set strict success metrics.
While the hotel offers exquisite, luxury rooms, it also boasts some of the more intimate and streamlined modern pools and water installations around. Creating their own water filtration system to make sure the water waste is minimal, and that conservation is still the thought leader of the property, you will find sitting at the pools in your private cabana or lounge chair offers peace of mind. No matter where you choose to land, you'll find bliss at every turn.
At the newly opened Viceroy Los Cabos, you will find your center. Designed with harmony in mind, this five-star resort combines the four elements: earth, sky, fire, and water. Inspired to let go of life's drama, the hotel is poised to remove life's stressors and instead put you in the middle of what they describe as a modernist dreamscape. With muted colors lending to the notion that while you're here, you can be at total peace, the Viceroy Los Cabos offers something visually stunning and truly thoughtful. Visual cues of modern art and design evident in architecture on through to the rooms and restaurants, you will have no obstruction of sight. You can come to this property to slip into another world where tranquility and nature are in total unison.
Offering complimentary bicycle rentals, five dining options including curated culinary experiences, a fitness center, a state-of-the-art day spa, organized fitness classes, and more you have choices on site. The guest rooms, suites, and residences offer unparalleled seascapes, accents of fresh whites strewn throughout, with luxury at the forefront of each accommodation.
True to its reputation for luxury and innovation, this Viceroy location is worth the trip.
---
Reason No. 3 | Secret London
High tea, the Queen (and Megan Markle), fish n'chips, Gordon Ramsay, The Beatles, Parliament—the many reasons London is calling, but what if you could get a different look at this historic city? Secret London is an organization devoted to sharing London through a multitude of lenses—primarily from locals and historians, influencers, and devotees. From an ABBA themed cruise to a bottomless Beyoncé-themed brunch, Secret London is the best resource to find something you never realized you had to do.
If you're going to do just one thing, you'd better make damn sure you do it well. – Alex Landon
Some of the incredible things happening in London exist in the culinary, art, and wellness scenes. London is known for having the best Indian food outside of India, and chef Santosh Shah has opened the first-ever Naanery serving an entire menu comprised of the many ways you can enjoy naan, including porcini and truffle naan. Shah even has some menu items that are prepared right in front of you. There is a Peter Rabbit themed afternoon tea at The Terrace on Piccadilly, or espresso martinis at White Mulberries on St. Katherine Docks. When you want to be submerged in art, head immediately to Somerset House who has a powerful exhibit called REDUCE SPEED NOW! in April in honor of Earth Day. Future exhibitions include KALEIDOSCOPE, co-curated by writer Ekow Eshun and creative director Darrell Vydelingum, celebrating stories of everyday life, identity and immigration in modern Britain; GET UP, STAND UP NOW celebrating 50 years of Black creative pioneers in Britain and beyond, curated by Zak Ové; and SOMERSET HO– USE SUMMER SERIES, an eclectic array of musical genres performed in a  festival-like setting.
For a little dose of wellness, try one of the many yoga classes springing up all over town, or stroll through London Park.
---
Reason No. 4 | Belarus, Ukraine, and Moldova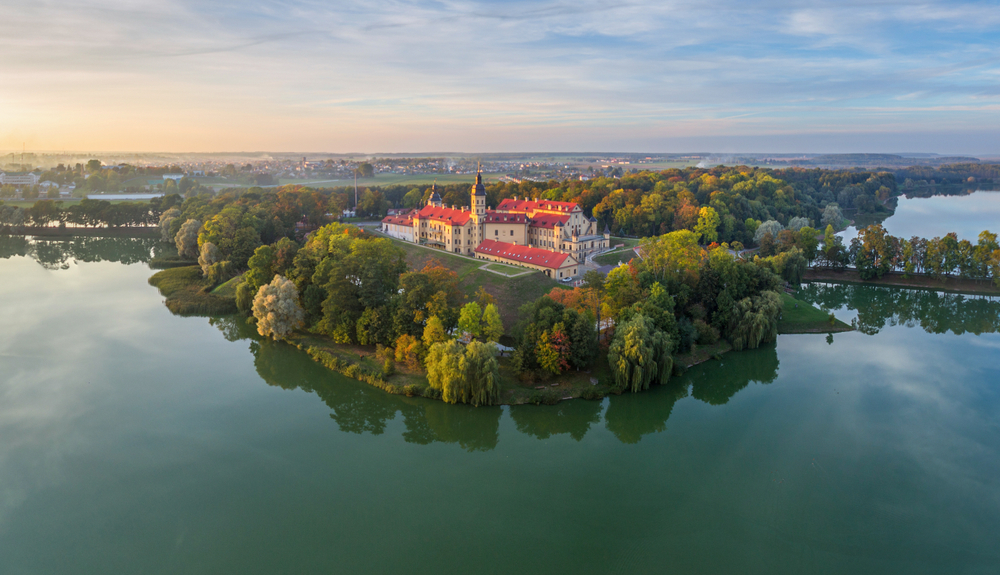 Three of the least visited yet genuinely fascinating countries in Europe are Belarus, Ukraine, and Moldova. Emerging from their destruction during WWII, these beautiful European destinations are rising from the ashes and as a traveler, it's worth the journey. Now, thanks to the MIR Corporation tour, travelers can spend 14-days exploring all three countries including cuisine, art, history, meeting historical figures still living, and more.
The two-week trip is scheduled for May 19-June 1, 2019 and starts at $7,395. Below is a look at the itinerary:
Days 1-3: Minsk, Brest
Begin in Minsk, capital of Belarus, for a fascinating glimpse into the socialist past.
Days 4-6: Lviv
Crossing the Ukrainian border, arrive in Lviv, founded in the 13th century.
Days 7-9: Kiev
In Kiev, visit some of Ukraine's most important sites, including St. Sophia Cathedral, the Caves Monastery and the Chernobyl Museum.
Day 10: Odessa
Explore Odessa, climbing its much-filmed Potemkin Steps and touring its Partisan Caves, where resistance fighters hid during WWII.
Days 11-14: Chisinau, Transdniester
Next is Moldova's capital, Chisinau, a tree-lined city of more than 700,000.
Fourteen days totally immersed in three compelling cultures will give you a deeper appreciation for story, history, and how beauty can rise from destruction.
[button content="Book This Trip" color="black" text="white" url="https://www.mircorp.com/trip/belarus-ukraine-moldova/" openin="_blank"] [columns_row width="third"] [column]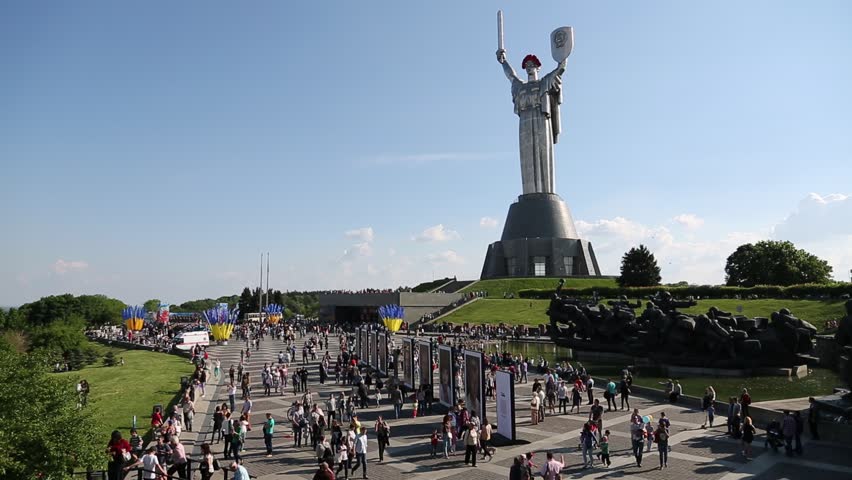 [/column] [column]
[/column] [column]
[/column] [/columns_row]
---
No matter where you choose to travel, the adventure isn't in where you end up but how far you're willing to go. The opportunity to see life through the looking glass, to create your own path—to be your own White Rabbit elusive to time, that's where the magic happens.
Here's to the roads ahead.