[title maintitle="CREATIVE + CAFFEINATED" subtitle="Getting personal with Serj Tankian."]
Somewhere between the sacred silence and sleep—disorder, disorder, disorder.

– Lyrics from "Toxicity,"  System of A Down
[dropcap letter="T"]here is one man whose career became the pinnacle for a new genre of music, a recognized name in activism whose vision to see beyond the music seems limitless. You may know him as the front man behind the epic band System of A Down, but Serj Tankian is so much more. Known for being an outspoken voice for the Armenian community, a human rights activist, a killer songwriter and musician, Tankian is adding yet one more layer of artistry to his repertoire with his latest endeavors in art and coffee.
Tankian is on the road for both his music and art, and I had the fortune of catching up with him to get a little more personal and talk about life, music, politics, and coffee. While his career started at a time when grunge and rap were both considered "revolutionary," his band was among those that raised the music bar with a sound no one had ever heard and lyrics that dared us to question authority. It was the harkening of a new era of sound that allowed us to raise our voices and demand more of our political and social leaders.
In the 1980s and 1990s, Los Angeles' KROQ 106.7FM radio station based in Burbank—the source of music and all things edgy and different—became the birthplace of the now popular Loveline with Dr. Drew. That was where Tankian and his System of the Down bandmates first heard their song "Sugar" flood the airwaves during Jed the Fish's DJ show. For those who don't remember Jed, he was a cool cat alongside other famed KROQ DJs such as Richard Blade, the Poorman, Adam Corrolla, and yes, Dr. Drew Pinsky. This was during the early days of Lollapalooza when bands like System of the Down, Nirvana, Alice in Chains, Rage Against the Machine, Soundgarden, Sublime, Pearl Jam, Red Hot Chile Peppers, Beastie Boys, Run DC, Alanis Morisette, and more got a Woodstock-worthy audience of rockers, moshers, rebel rousers, and genuine die-hard fans (or soon-to-be fans). In other words, it was a damn good time to be introduced to a new era of music, and we—me and millions of listeners around the world—felt like someone was speaking our language.
"The first time I heard our band on the radio was in 1997 or around then," Tankian recalls. "I heard 'Sugar' on Jed the Fish's specialty show on KROQ. It was an amazing feeling and something I had looked forward to experiencing. I couldn't believe others beyond our friends, and people around us may have heard the song."
When I ask about how his parents felt about him pursuing a music career, he says, "My father being a musician—who had chosen another career out of necessity—was very encouraging,  giving me the confidence that I'd need."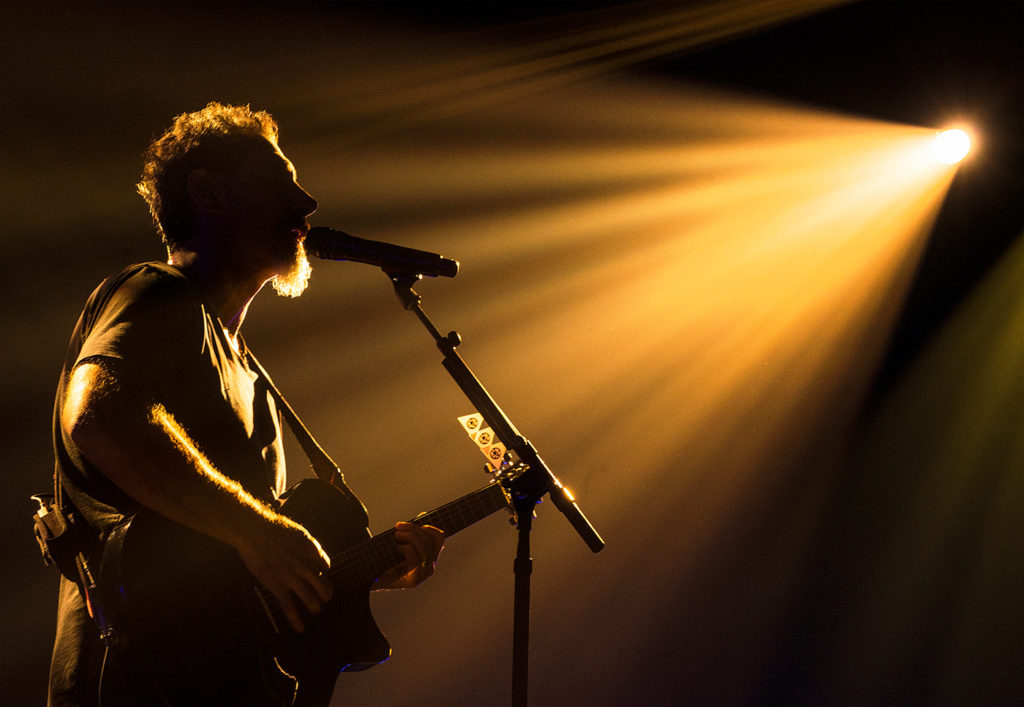 Instrumental in a new generation of music, System of A Down shook things up. Not only was it a mainstream Armenian-American band, it was a hardcore rock band with a message. The band formed in 1994 and consisted of original members Tankian, Daron Malakian, Shavo Obadjian, and Ontronik Khachaturian, later welcoming drummer John Dolmayan. To this day, it stands as one of the most pivotal bands of the late '90s and well into the next decade. Now creating his own music and musical scores on films and television shows, Tankian most recently wrote a song for the new Godzillasoundtrack. "My friend, composer Bear McCreary, and I have talked for years about working together on a score to a film and always keep in touch," he says. "He called me one day with the idea of doing a cover of the Blue Oyster Cult song 'Godzilla' for the new Godzillafilm he was scoring. It was a very exciting prospect as we both loved the original song and knew the band had never allowed the Godzilla franchise to use the song until now." An epic homage to a legendary band, the Blue Oyster Cult.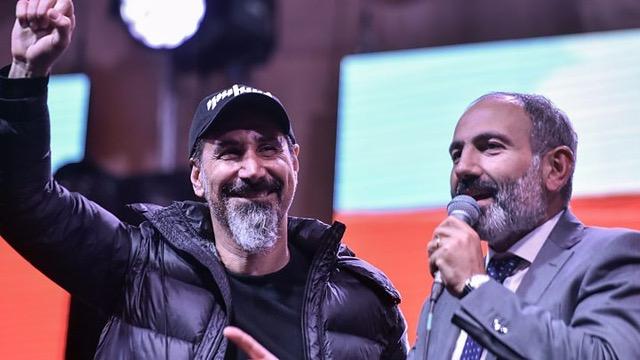 Part of Tankian's message derived from a deeply rooted sense of duty to empower the Armenian people who had been through a tragic genocide. That was when being an activist went from being something in his blood to becoming the driving force of his life's mission to represent and fight for human rights, especially as they pertained to the Armenian people.
"Culture is the color and flavor that is a part of everything one does if they're doing it honestly. In my case, Armenian culture brings this unique melancholy and valor to what I/we do," he says. Taking an active stance to ensure that the United States did its part to properly represent Armenians and their history is what prompted a lifetime of advocacy. "The hypocrisy of successive US administrations and sessions of Congress shying away from using the word 'genocide' to describe what happened to my ancestors for political capital or economic expediency made me a lifetime activist and a seeker of truth and justice in all fields," states Tankian.
In the wake of the school shooting that took place in New Zealand, where Tankian and his wife, Angela, now call home, he didn't shy away from speaking out against flippant gun laws that leave far too many vulnerable and in danger. "Ignorance and democracy don't work well together. K Street lobbying firms, the electoral college, and the Super delegate system within both of the main parties in the US ruin the long-term interests of citizens and are what I call legalized corruption," he states. "No lobby should be given more attention than the public, which in the US has always overwhelmingly wanted tighter gun laws and background checks. Gun control worked in New Zealand after the terrorist attack because Kiwis still respect their civic contract with the government and also respect each other to a degree where they will sacrifice for the greater good. We don't see that happening in larger countries like the United States, and that's problematic."
With activism coursing through his veins, Tankian and Tom Morello joined forces to launch Axis of Justice, a nonprofit with a mission to implement social justice. By bringing about social justice through grassroots measures—and using music and fans of music—Axis of Justice is bringing about positive change. Tankian believes anyone willing to fight for social justice should. "We've always said organize locally to have an impact globally. It's not so much about helping Axis of Justice, but helping themselves connect to causes they believe in. There are millions of amazing nonprofits seeking help and talent. Pick any one of them."
Tankian also believes that how we share messages and go about social change matters. He is working on a film called "Truth To Power" that attempts to answer the question, can music change the world? His experience so far has taught him this: "I would say music changes your heart, the heart changes the mind, the mind changes the world—in that order. We have to be inspired to visualize a better world and to work hard to achieve it. We have been told that mine and System of A Down's work having to do with genocide awareness has had a strong impact on public awareness of the Armenian genocide in the West. That's a positive example."
When Tankian needs another creative release, he turns to painting. Inspired to see what his music would translate to on a canvas, he also uses his art career as another avenue to use his voice in a positive and immersive way. "I got into painting because I wanted to see what my music looked like. All of my paintings have an accompanying musical score that complete the painting. As I compose for film, I was always curious about composing music for paintings as well, allowing for a deeper connection to the art itself through a multi-sensory experience. I have been influenced by many traditional, as well as modern painters but ultimately my work is a physical manifestation of my music."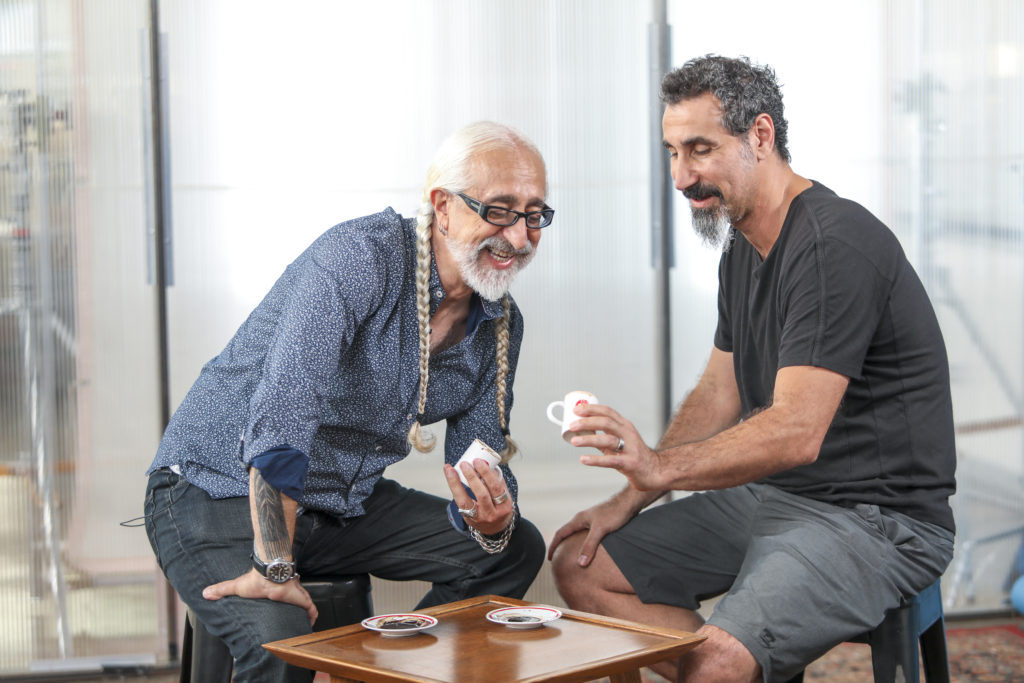 The next endeavor for Tankian? Coffee. Delicious, organic, Armenian coffee using beans hand selected from Ethiopia. When long-time friend Ara Ajounian followed his dream into the world of coffee, Tankian, an avid coffee lover, wasn't too far behind. This is a match made in caffeinated heaven. "Ara and I started Kavat Coffee to introduce Armenian coffee—inspired by the rituals and culture behind Armenian coffee—to the world. Sitting down with a pot of coffee for a chat has been a welcomed occasion in our family for years. My grandmother would make a pot and sit down with my mom to discuss family events and such. The aroma in the room, the banter, and accompanying sweets are a beautiful memory instilled in my consciousness. To add a twist to the traditional Armenian coffee taste, we chose a flavor that is less bitter and more chocolatey and smooth, and made sure we were working with organic beans." Carrying two premium lines, Premium Modern Armenian coffee and Premium Espresso Roast, San Lazarro Blend, Kavat Coffee is now part of Tankian's daily coffee ritual. "I usually start my morning with a cup of our Kavat San Lazarro espresso (I have a Delonghi Magnifica machine that I use). As it is morning, I mix in a smidgen of heavy whipping cream and a small bit of brown sugar to start the day sweet. After lunch I like to have a cup of Kavat Armenian coffee. Then mid-afternoon I usually have an espresso. I can't sleep well at night if I have caffeine after 4 p.m., so I usually drink herbal tea at night, though sometimes I'll have a decaf espresso. That habit led us to developing a very delicious decaf—yes, decaf —that we will soon be launching at Kavat."
[columns_row width="half"] [column]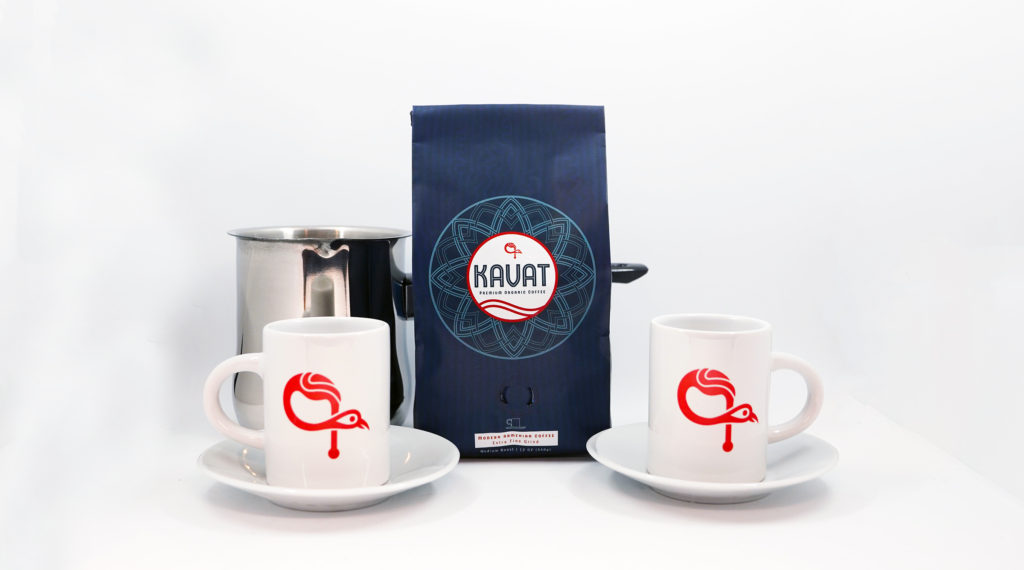 [/column] [column]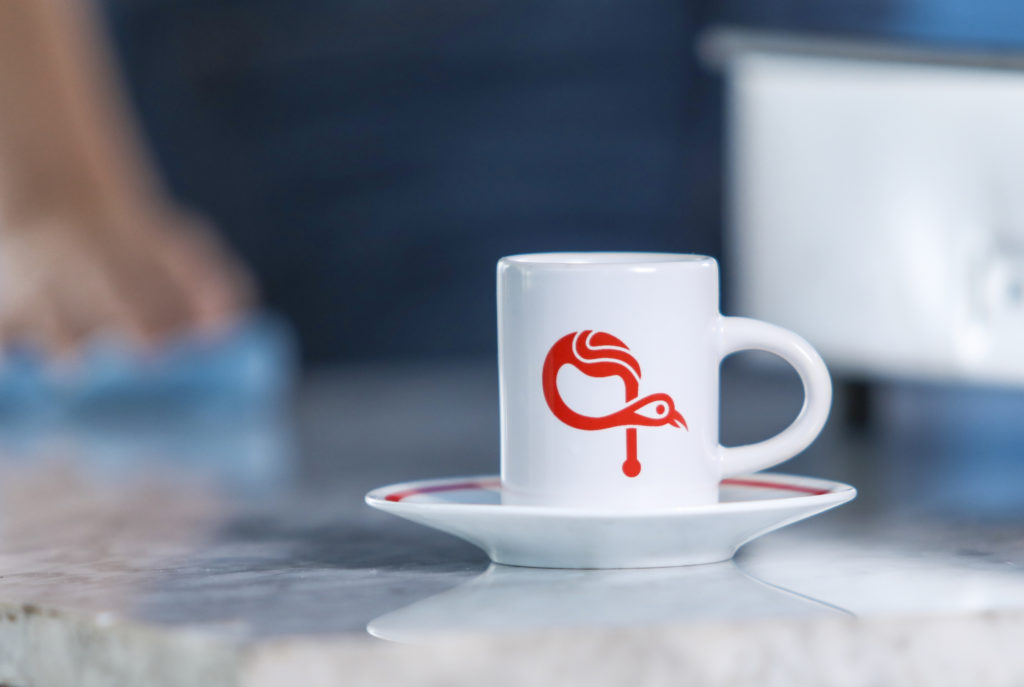 [/column] [/columns_row] [separator type="thin"]
Like most things in life, when enough time goes by there is something to be learned from the road that's led us to wherever we are at this very moment. I wanted to know what that journey has meant to Tankian. This past May marked the second anniversary of the death of his dear friend, Chris Cornell. Reflecting on the loss and the process of creativity, Tankian remembers, "I've been thinking about Chris this week, as it was the second anniversary of his passing. That was really difficult on all of us. To answer your question about what inspires me? It's being creative in ways I have never been so that I can add to the art of the world and to help bring justice to the world—hopefully leaving this place better than I first saw it.
I am very grateful to have and have had the opportunity to do what I love for a living since my 20s," he adds.
"I do my best to always follow my vision and do what excites me as an artist, activist, and person. I rarely think about the profitability of a venture until after the fact because I work based mostly on my intuition. I'm always surprised by how excited others get when I am excited about something be it music, art, or coffee. I think as long as what you do comes from the right place (your heart), that will remain true. Every morning, when I think of what I want to do, this excitement comes up through my body that reaffirms my commitment to my path. It's worked for me so far."
You can find Tankian these days making music, art, and coffee. His most recent humanitarian call to action was his Twitter challenge (TWITTER.COM/SERJTANKIAN) in May. Using hashtag #aznavour95, Tankian challenged fans to sing a few bars of their favorite Charles Aznavour song in support of the great humanitarian work the Aznavour Foundation is doing. In other words, he is devoted to doing exactly what he set out to: making the world a bit better every single day.
SERJTANKIAN.COM | KAVATCOFFEE.COM | AXISOFJUSTICE.NET | @serjtankian
[separator type="thin"] [infobox maintitle="Rapid Fire Q + A" subtitle="" bg="gray" color="black" opacity="off" space="30″ link="no link"]
Q: What does the Kavat insignia mean?
A: Kavat means cup in Armenian. And it starts with the letter Գ(in Armenian) which we've made into our symbol/logo.
Q:Any chance of Kavat Coffee going brick-and-mortar?
A: Yes. We are working on developing relationships with sales and distribution partners to take Kavat into premium supermarkets, cafes and restaurants. We will also be launching internationally, starting in Armenia.
Q: Can we plan to see a show here in LA any time soon?
A: Yes. We're looking into the possibility of doing an exhibition and event at a few galleries in L.A. Also, art is an area where I don't have formal representation, so looking into that as well.
This interview was written for SENSI Magazine, July 2019 | Los Angeles Issue.
[separator type="thin"]