[title maintitle="The Talks" subtitle="New York Fashion Week Gets Deep"]
[dropcap letter="N"]ew York Fashion Week is iconic. The world watches as fashion trends grace the runway and folding chairs are filled with and endless sea of celebrities and high profile socialites, but it's also where people gather to find a voice within the threads. Designers of all walks of life come together to share a conceptualized dream imagined in a look. It's wonderful and inviting, and you don't have to be high in the ranks to appreciate it.
In fact, luxury vehicle brand BMW saw the need for real conversation with women causing a stir, motivating others, leading the charge, and not hiding behind celebrity or notorious titles. This year they hosted "The Talks", an intimate discussion with four truly influential women that have quite literally changed the world: World Champion tennis player, author, and designer Serena Williams, Chief Marketing Officer of Endeavor Bozama Saint John, Journalist Noor Tagouri, and UNICEF Ambassador and model Halima Aden.
Williams is a modern day superhero by every definition. With countless globally historic tennis victories synonymous with her name, Williams represents strength, courage, ferocity, and purpose. Her clothing line, SERENA embodies the things that make women so admirable. On the website it states, "This is a celebration. This is for women who turn doubt into confidence and fear into courage. For women worldwide—unconquerable mothers, daughters, sisters; resilient business women and entrepreneurs; outsiders and underdogs; women with crazy dreams; women who break traditions and boundaries; and unflinching women of colors and sizes."
Her passion and prowess is the stuff of legends and yet she speaks to every woman, and the clothing line is not defining nor constraining. As she talked with Bozama Saint John, the power ruminating in the room was electric and empowering. Some of my favorite runway pieces are the Seraya Utility Jumper, Natasha Zip Sleeve Dress, and Giovanni Maxi Coat. As for Saint John, she is a titan of industry, leading the way for an entirely new approach to entertainment. Her Instagram account @badassboz sums up her mission: Redefining badassery: in my journey of life, my mommyhood to Lael, my work as CMO at Endeavor. Her presence at the creative agency giant Endeavor, is a hopeful glimpse at the diversity and authority we can expect of women in the industry. And we are many—and we aren't going away.
[columns_row width="third"] [column]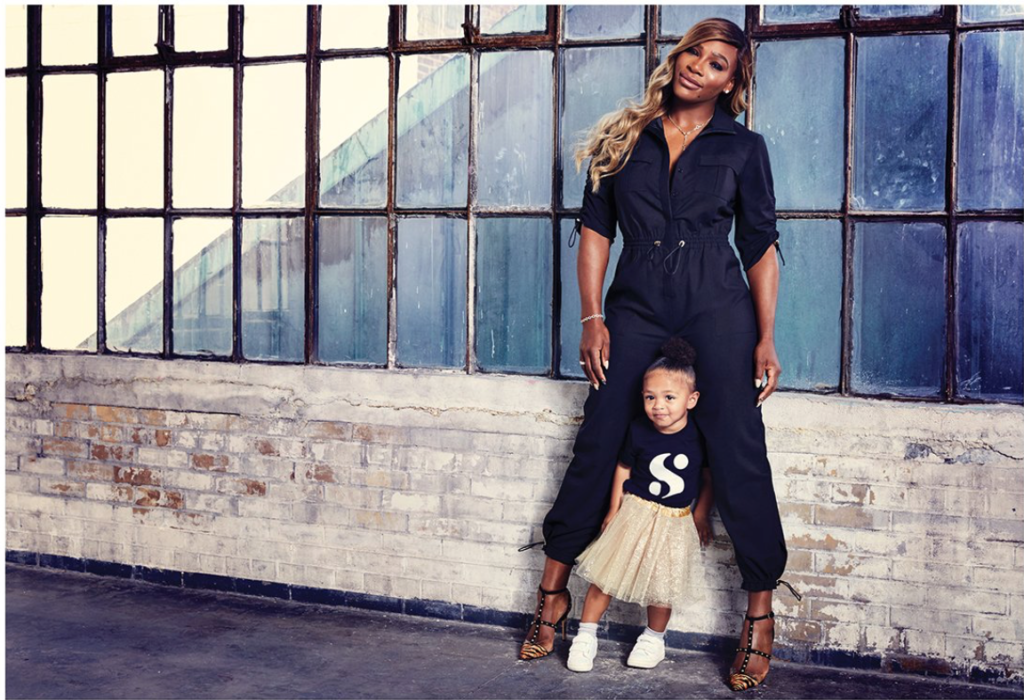 [/column] [column]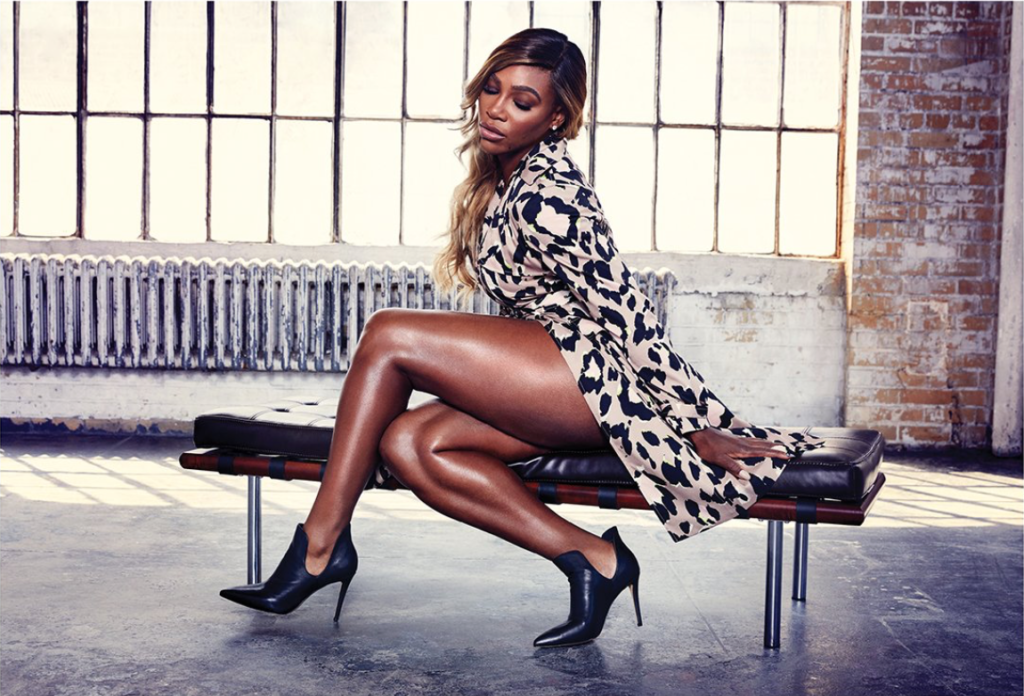 [/column] [column]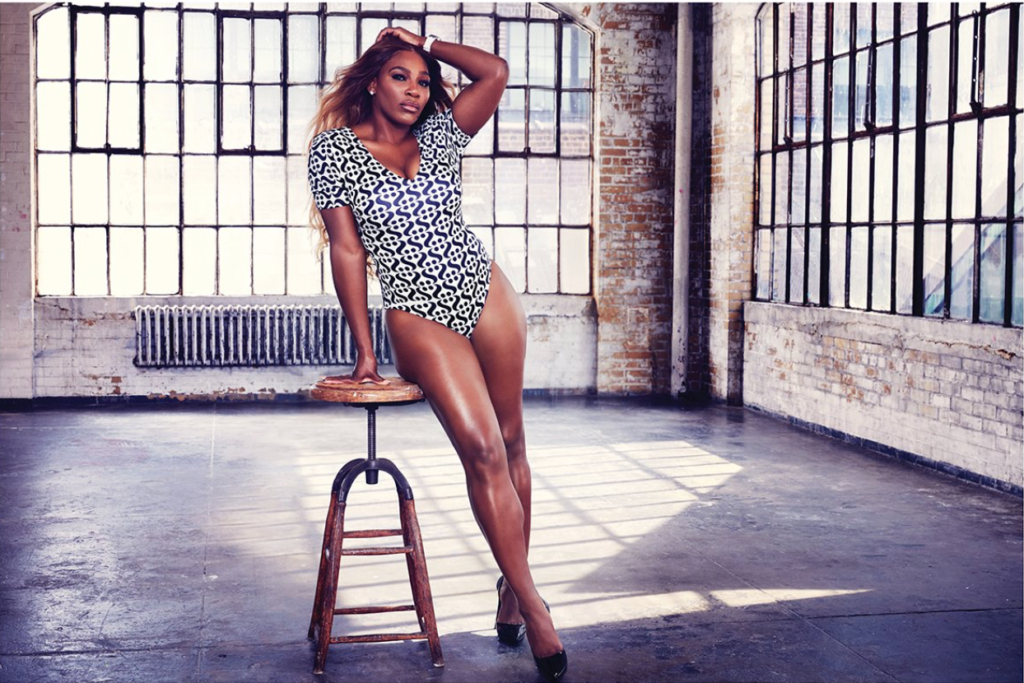 [/column] [/columns_row]
Journalist Noor Tagouri, and UNICEF Ambassador and model Halima Aden led another discussion across town. Tagouri is one of the most impressive young award-winning journalists in the nation. She has created a new and essential voice in the space of storytelling, politics, and social awareness. In addition to being an influential Muslim-American journalist, she also is one hell of a documentarian. Exploiting the sex slave trade in the nation, her film "Sold In America" garnered international attention, leading to several award-winning podcasts including "In Progress: An Imperfect Journey, Navigated".
"With a focus on subcultures and marginalized communities in the U.S., her innovative storytelling spans across industries. Noor is a touring speaker on breaking barriers through storytelling, and taps into prestigious brand partners like Prada to bring out the human side in marketing." Noor, which means light in Arabic, has also become a fashion icon in her own right, having recently launched her own line, and acting as a story vehicle for brands like Calvin Klein, Burberry, Marriott and Revlon—moving them forward.
UNICEF Ambassador and Solami-American model Halima Aden is another woman making strides in both fashion and social/political movements. Aden is known as being the first model to don a hijab during the Miss USA Pageant where she represented Minnesota. Her smile is infectious but its her story that affects you most. During the civil war in Somalia, Aden was born in a refugee camp in Kenya after her family fled the uncertainty of civil unrest. Seven years later, they would come to live in the United States, beginning in St. Louis and eventually Minnesota. Aden's Miss USA stir led to be featured on the cover of the CR book and inevitably led to a modeling career she never anticipated.
Aden has been a TED Talks speaker sharing the tale of how she went from being a refugee to an international model. She is an influential woman of change, and has been featured in several editorials from Vogue Arabia, British Vogue, Grazia UK, Harper's Bazaar, and Glamour among others. To learn more about the work she is doing, visit Together Live.
[separator type="thin"]
Thank you Getty Images for usage of "The Talks" photos. Photo credit: Bryan Bedders.